ABOUT GÖTEBORG
Please read the text in the link above, then choose one of the following parts:

Skylines and panoramas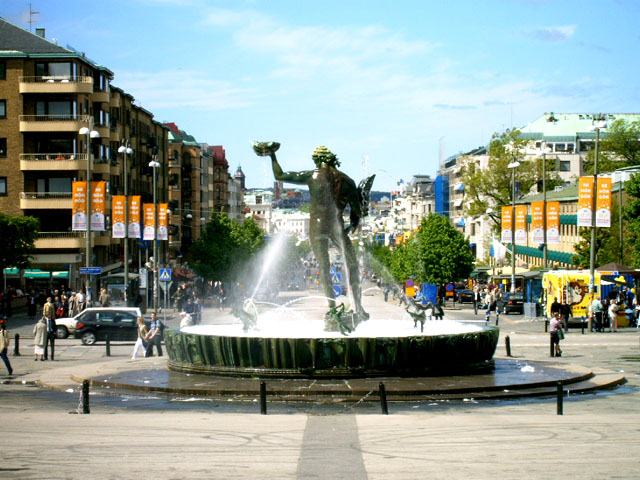 City Center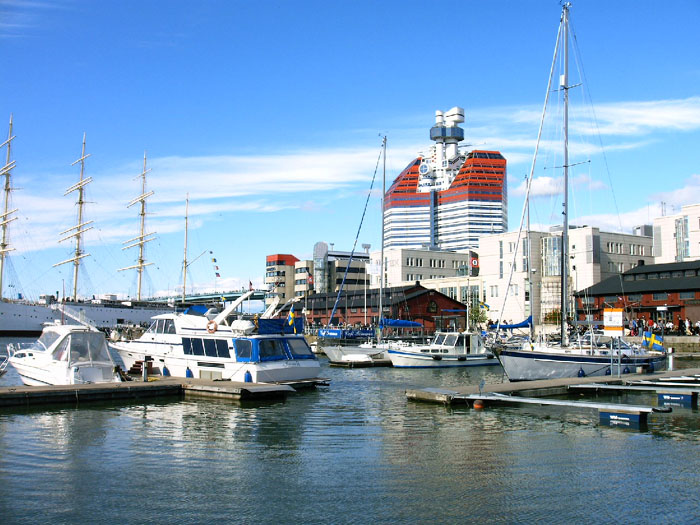 Nordstan
East central (Liseberg area)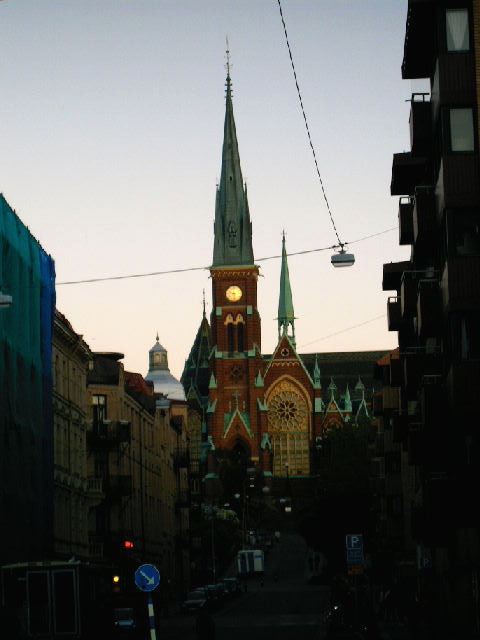 Southwest of city center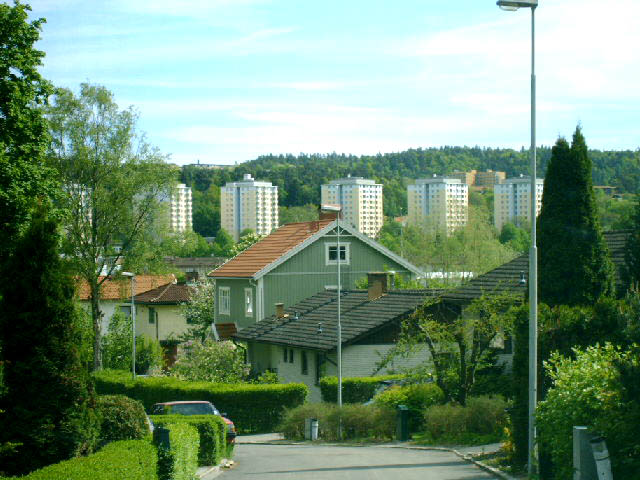 Outskirts, suburbs and north Göteborg
English name: Gothenburg
Population: 510 000 (metro745 000)
Year: 2004
Landscape: Västergötland/Bohuslän in western Sweden. Located close to the sea, but the actual city is a bit in the land, though the river Göta Älv runs by the northern part of downtown and there are two canals in the city center. The city is very hilly, but it is pretty flat in the city center.
The weekend 15th-16th of May 2004 I visited Göteborg, Sweden´s 2nd largest city, with my girlfriend. We were lucky to borrow a friend´s apartment for free, as it was very hard to get a room. That was because the Göteborgsvarvet was going on, people were running around central Göteborg, so many streets were blocked on Saturday. But that was no big problem, as we parked the car close to the residential area Johanneberg that is very close to downtown - just walk down the hilly road called Viktor Rydbergsgatan for about ten minutes and you´ll be right at Götaplatsen were Avenyn begins.
However, this page is dedicated to the streets, the people, the buildings, the skylines and the surroundings of Göteborg. Photographing was the main event on the short two day tour. With thanks to a car (a green Ford Focus) it was possible to even drive through at Älvsborgsbron and visit the outskirts several times. It takes about 4 hours to get there from Malmö by the highway if you drive fast. I think that Göteborg is one of Sweden´s most beautiful cities.