The parks and the area around the Kurhaus (city center)
Wiesbaden, literrally means "meadow baths" is one of the oldest spa towns in Europe, it has 15 hot springs today. It has a long history, the first spas were documented by the romans. The northeast part of the center is very hilly, that is where the Kurhaus spa, casino and the theater is, located between 2 very beautiful parks, Warmer Damm and Kurpark. There are lakes, beautiful trees blossom in spring, nice mansions nearby and couples getting married in Kurpark.
Warmer Damm:
A large fountain in front of Staatstheater, the Hessian State Theater.
Warmer Damm is the park just south of the Kurhaus.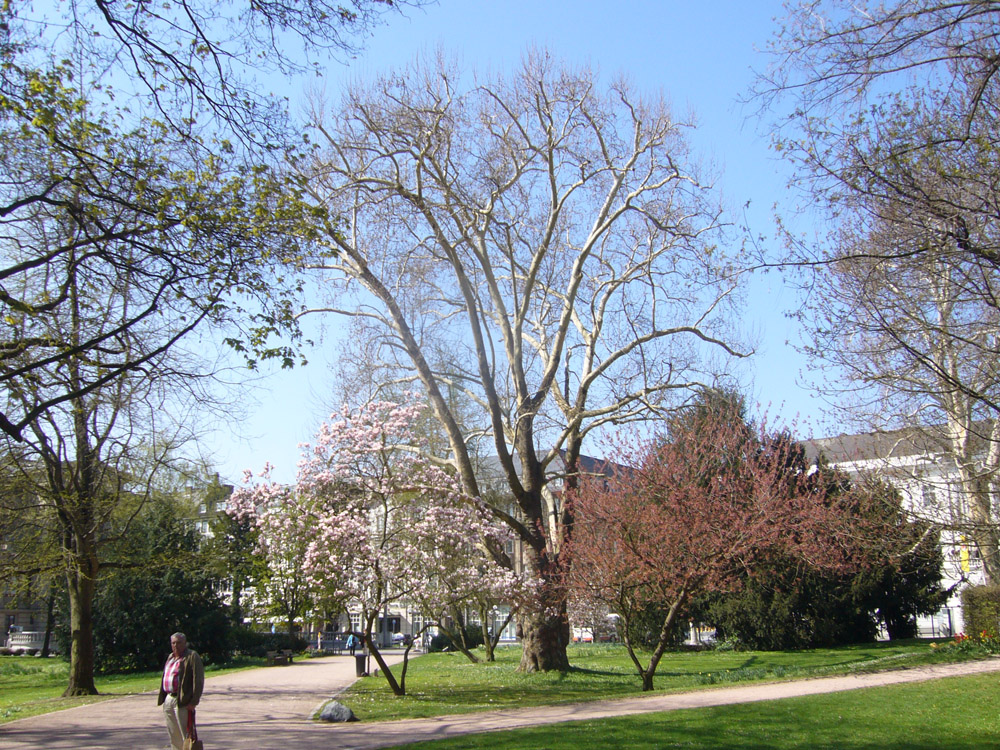 The cherry trees are pretty common in Germany.
Marktkirche and Wilhelmstrasse seen from Warmer Damm.
Hessian State Chancellery.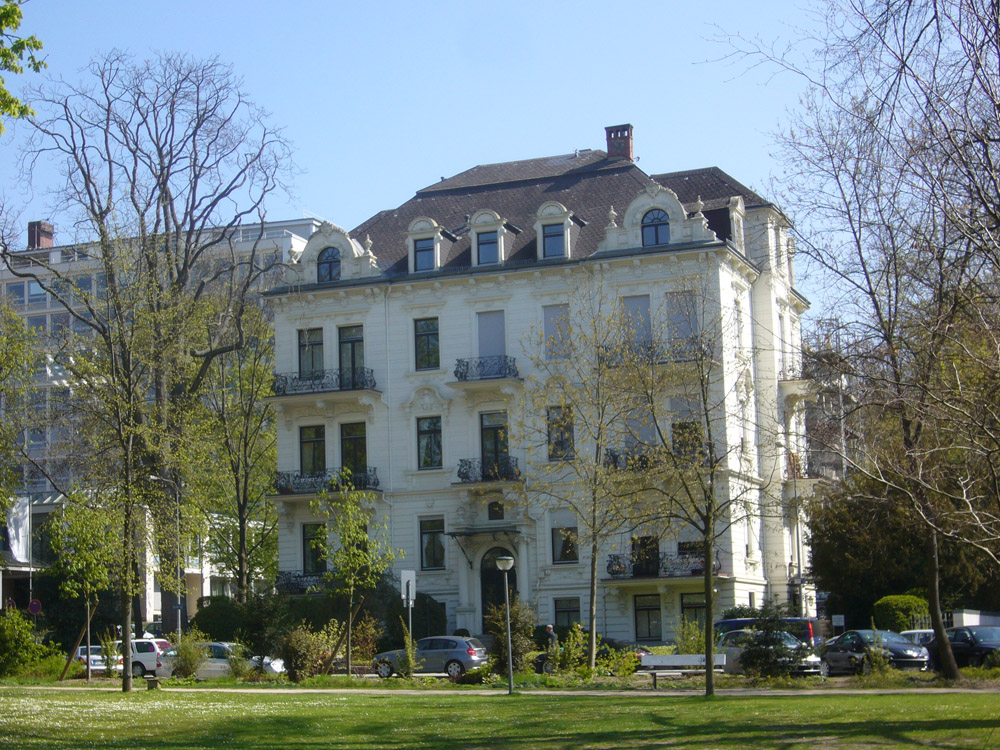 Das Weisse Haus from 1906 reminds of the White House in Washington DC.
Paulinenstrasse at Warmer Damm.
The Kaiser Wilhelm I statute. This is the man who requested the construction of the Kurhaus.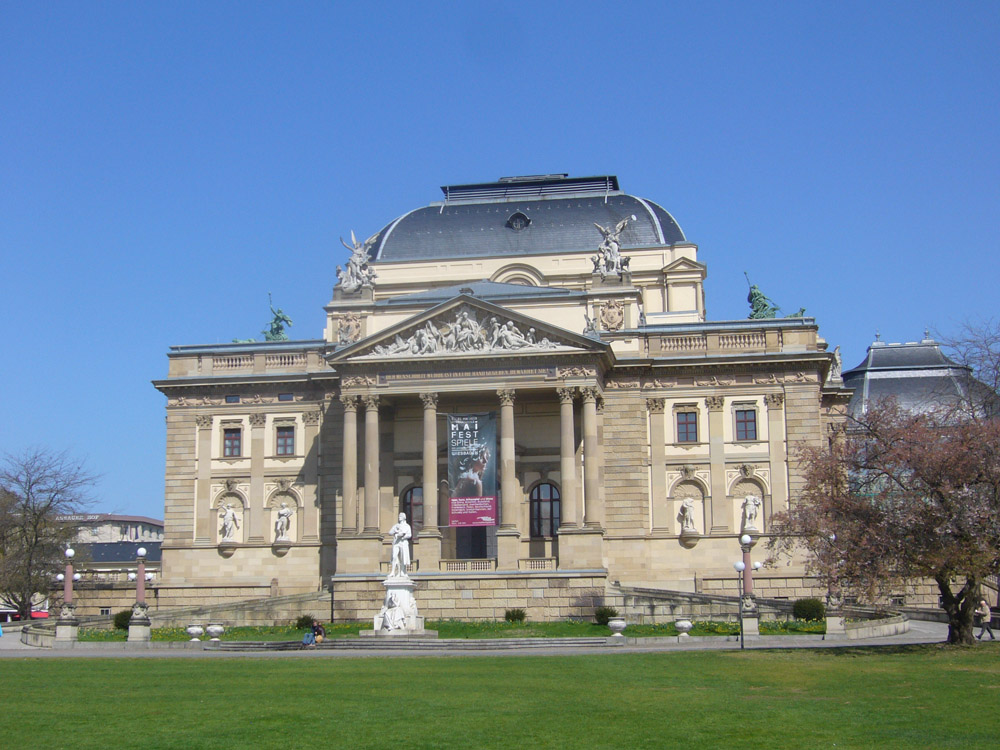 Staatstheater, the Hessian State Theater, was completed in 1894.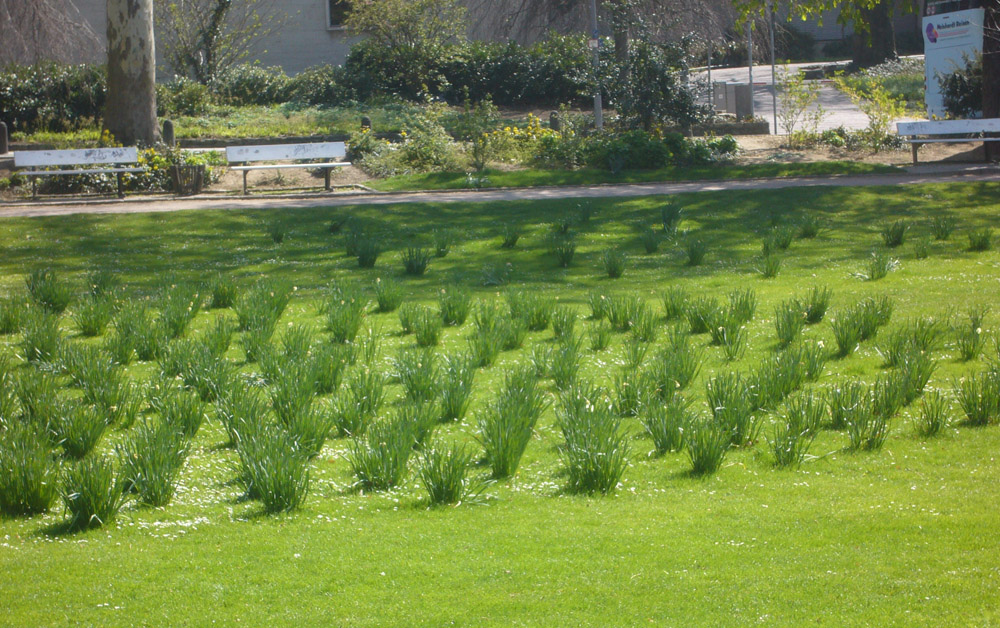 Parkstrasse:
Parkstrasse is a green, curvy, hilly road above Kurpark.
There are many spas, mansions and luxury hotels along Parkstrasse.
Kurpark:
Kurpark is the beautiful park at the Kurhaus.
Kurhaus. It was built at the request of Kaiser Wilhelm II in 1904-07. It has a famous casino (Spielbank).
Many couples get married in Kurpark.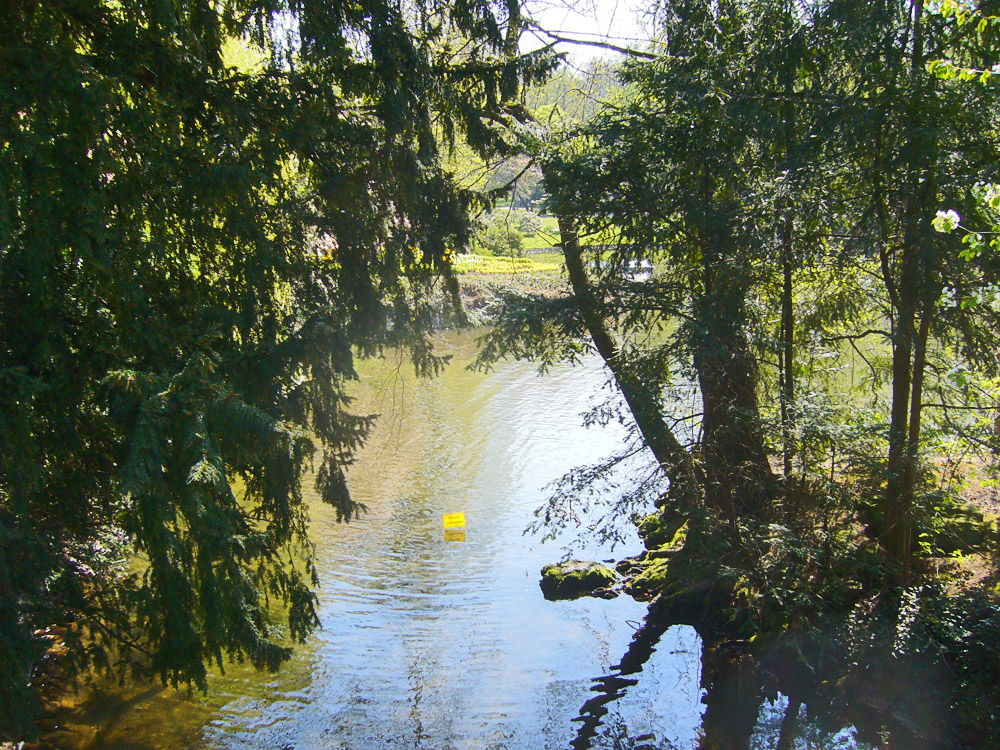 The neoclassical Kurhaus, here seen from the lake at Kurpark.
Sonnenberger Strasse:
Sonnenberger Strasse is the hilly street that is parallel with Kurpark. It has beautiful trees and nice hotels and mansions, many of them white.
Sonnenberger Strasse is like "the German Riviera".
Kurhaus, the theater and Marktkirche seen from Sonnenberger Strasse.
The casino (Spielbank) is located in the same building as the Kurhaus.
R+V Versicherungen, the tallest building in Wiesbaden (71m, 19 floors). Perhaps also the most ugly building in Wiesbaden.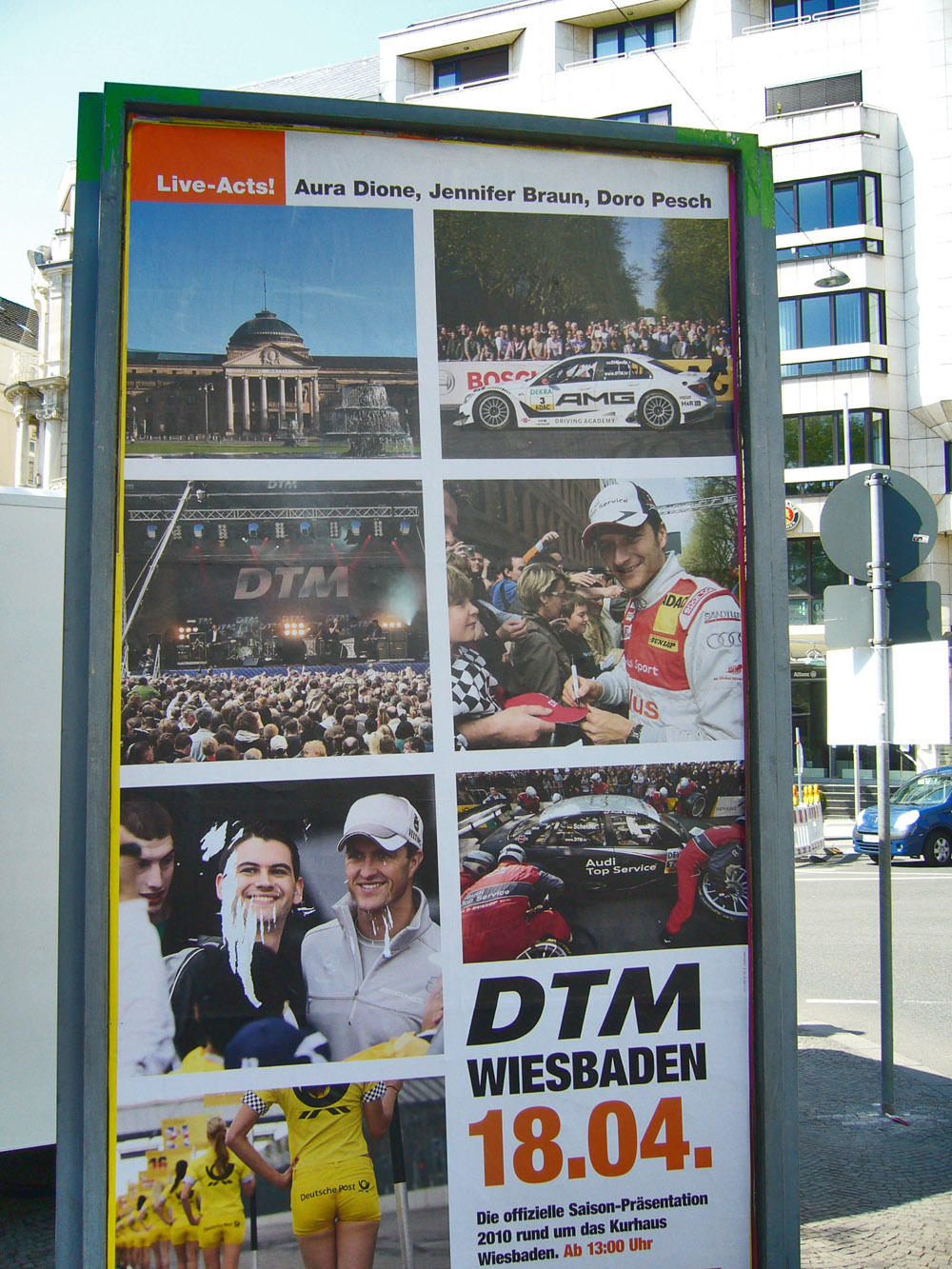 DTM Wiesbaden, a car competition that will take place the day after I was there.
A mini version of the competition outside a store.
Around the Bowling Green: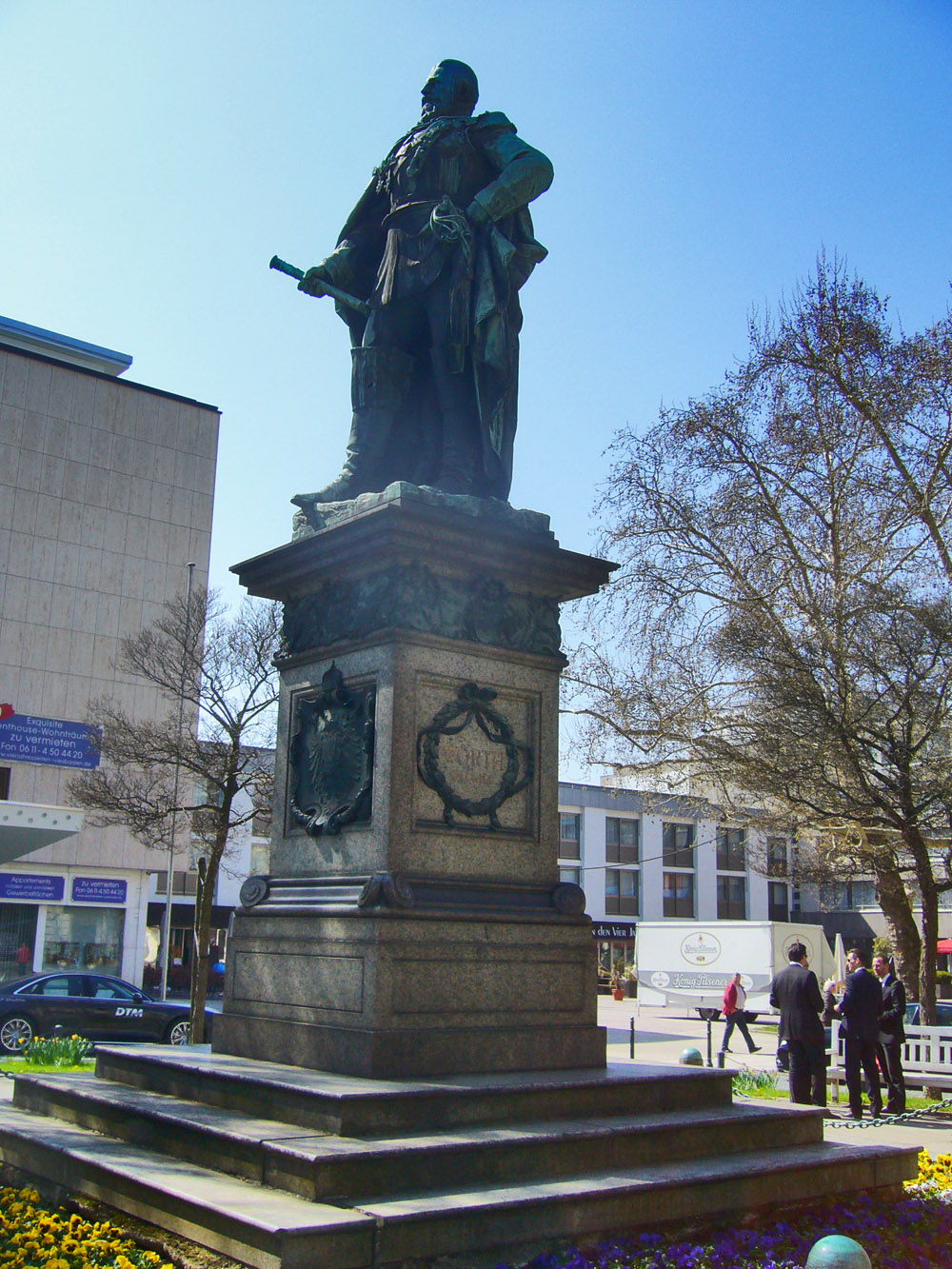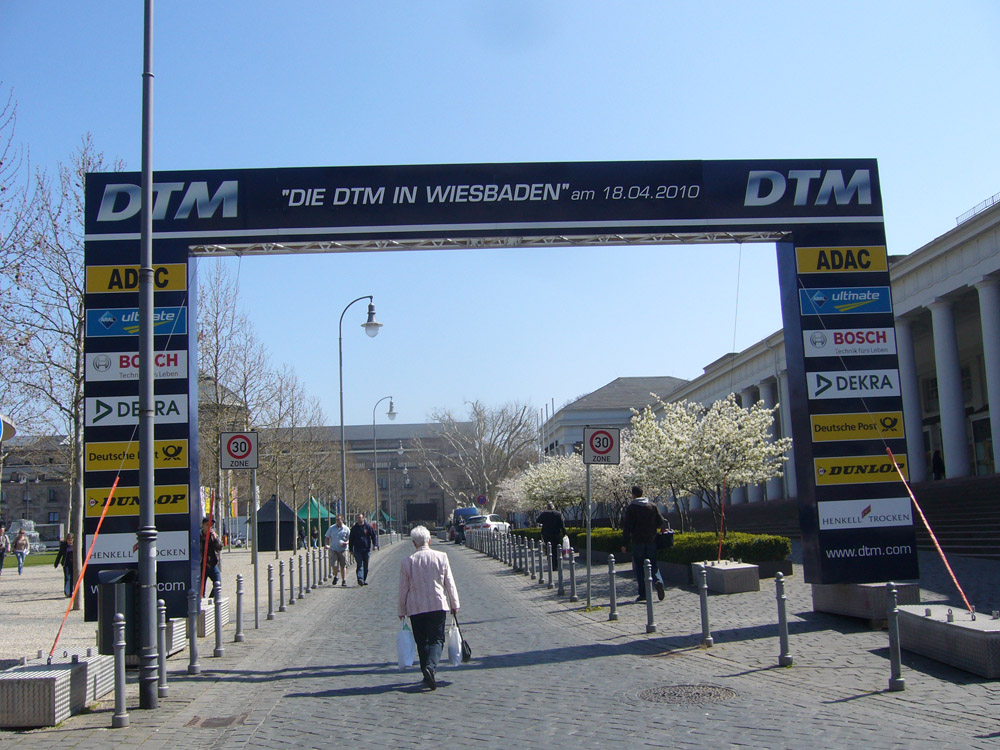 DTM, the event with touring cars.
The facade of Kurhaus seen from the so called Bowling Green.
The Bowling Green.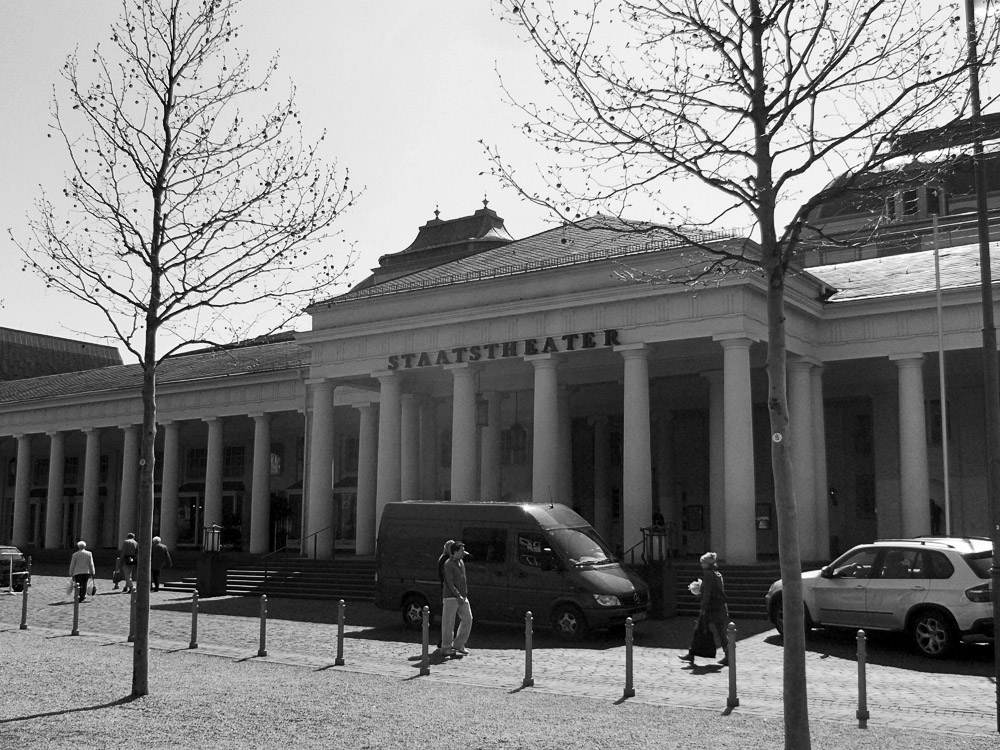 Staatstheater seen from the other side.
Theaterkolonnade, the longest hall in Euroope supported by pillars. An arcade with luxorious boutiques.
A couple of Audi A8 belonging to the DTM competition, the motorsport event that I unfortunately missed.