Wiesbaden Altstadt - the Old Town
Altstadt is the heart of the city center of Wiesbaden. It is very beautful with hilly pedestrian streets, squares and boulevards. Schlossplatz, Marktplatz and Mauritisplatz are 3 squares very close to each other. With its church and beautiful palaces this area is the very heart.
Marktkirche (Market Church) is the landmark of Wiesbaden's city center and the city's tallest building. Its western steeple is 92m high. Marktkirche is a protestant neo-
Gothic church, built in red granite.
Marktkirche was completed in 1862.
The interior of Marktkirche.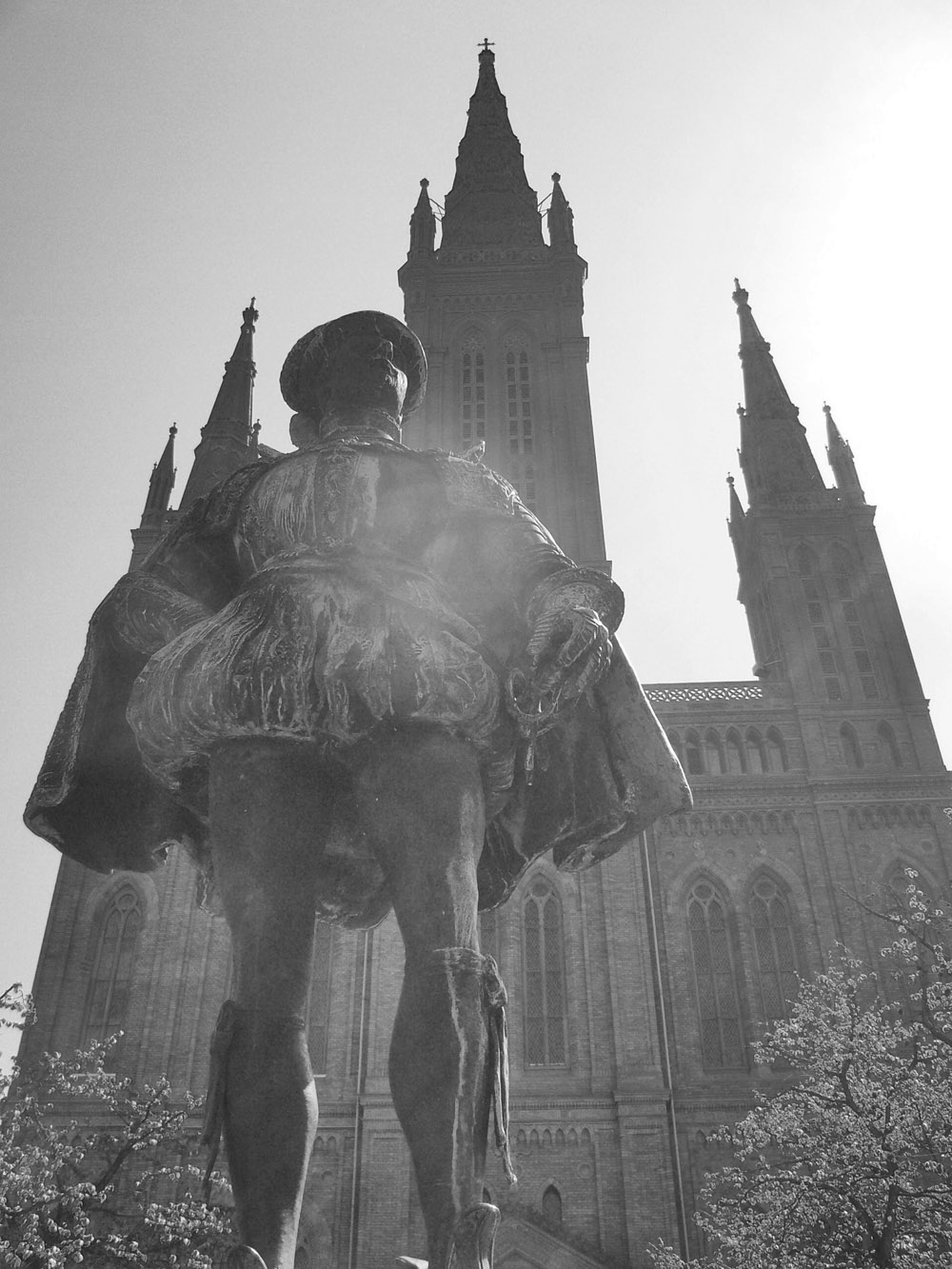 Neues Rathaus, the neo-renaissance New City Hall was completed in 1887. It was designed by by Georg von Hauberisser, who also designed the Munich New City Hall.
It was damaged badly during the WWII and rebuilt later without its dominating main pediment.
Schlossplatz, a square with many beautiful buildings. Here you can see the Old Town Hall and Hessischen Landtag.
Coffee stand in a vintage Citroën bus at Marktplatz.
Marktkirche seen from Marktplatz.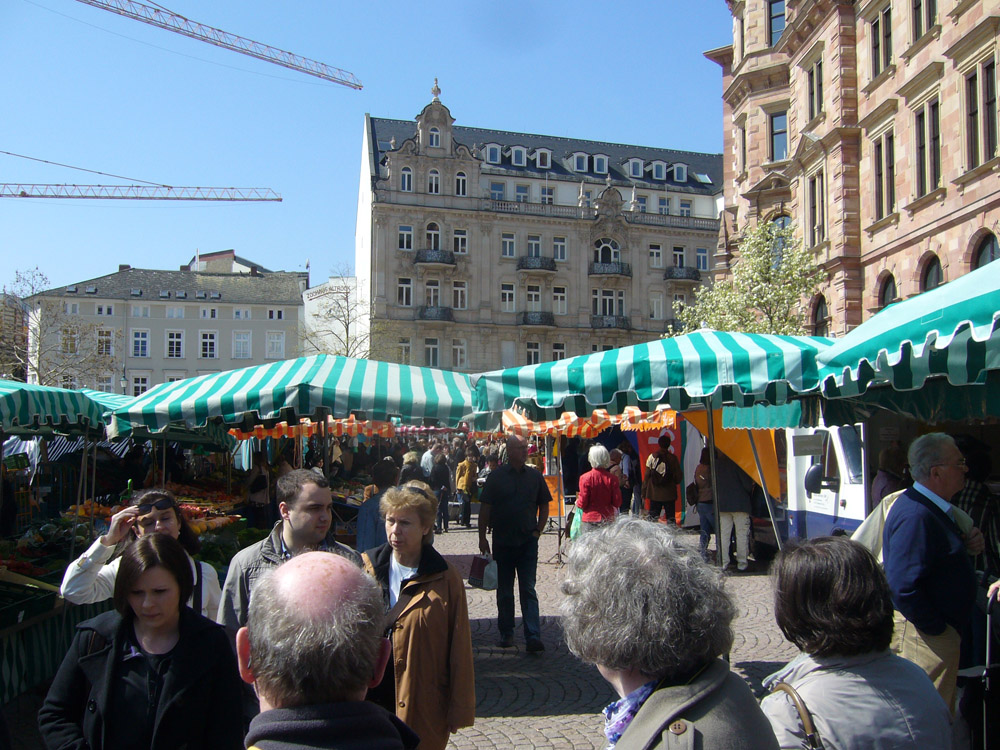 Marktplatz is a very nice market place next to the church and the town hall.
Marktplatz is very crowded on Saturdays.
Neues Rathaus seen from Marktplatz.
Hessischer Landtag, Hesse's parliament building, is a former ducal palace. Wiesbaden is the capital of Hesse, the federal state where also Frankfurt lies.
The other side of Neues Rathaus.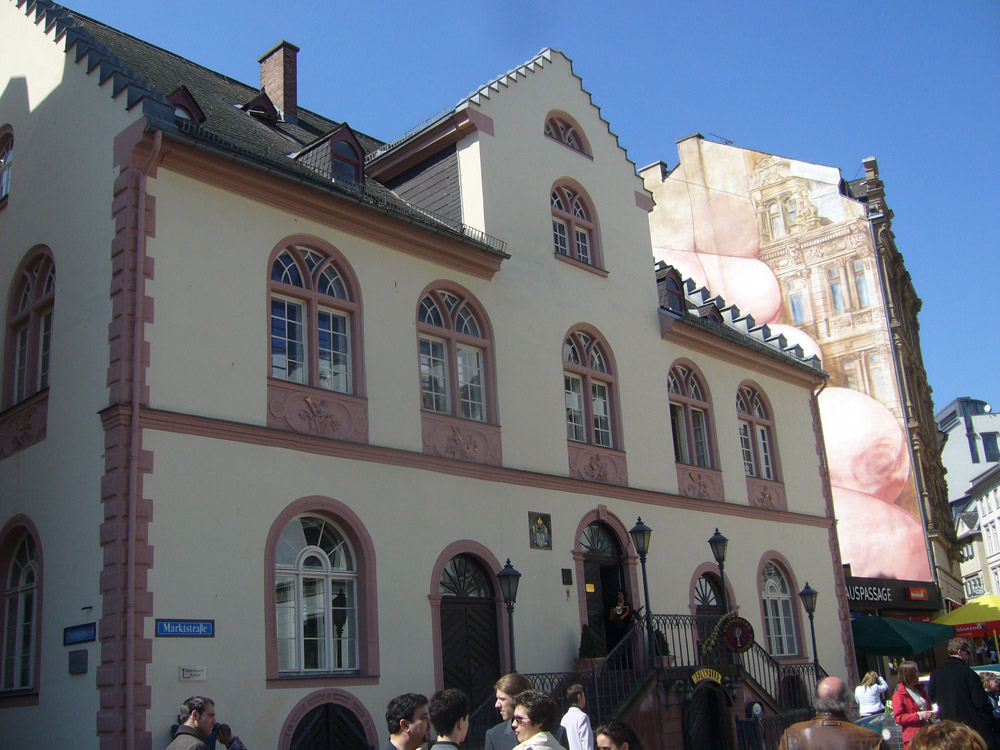 Alte Rathuas, the Old Town Hall from 1610 is the city's oldest preserved building. It is now a civil registry office. It has a vine cellar.
Marktstrasse.
A 60s Mercedes is part of some event outside the Old Town Hall.
Weberstrasse. The pedestrian zone is very nice.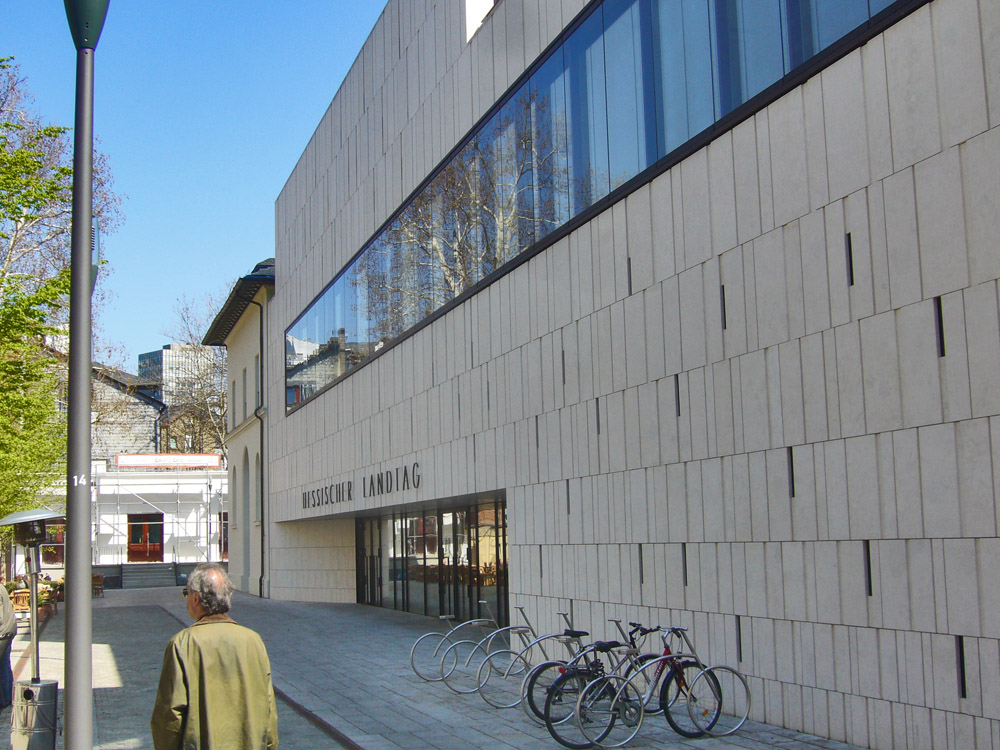 Hessischer Landtag, the modern annex. Note the bike stands.
The vibrant Kirchgasse.
¨
Michelsberg strasse.
A beautiful jugend building at Michelsberg street in Altstadt.
Karstadt, a large modern department store, reflecting old buildings.
Kirschgasse, a modern street with large department stores.
Galeria Kaufhof, another large department store.
Peek & Cloppenburg department store in a postmodern style.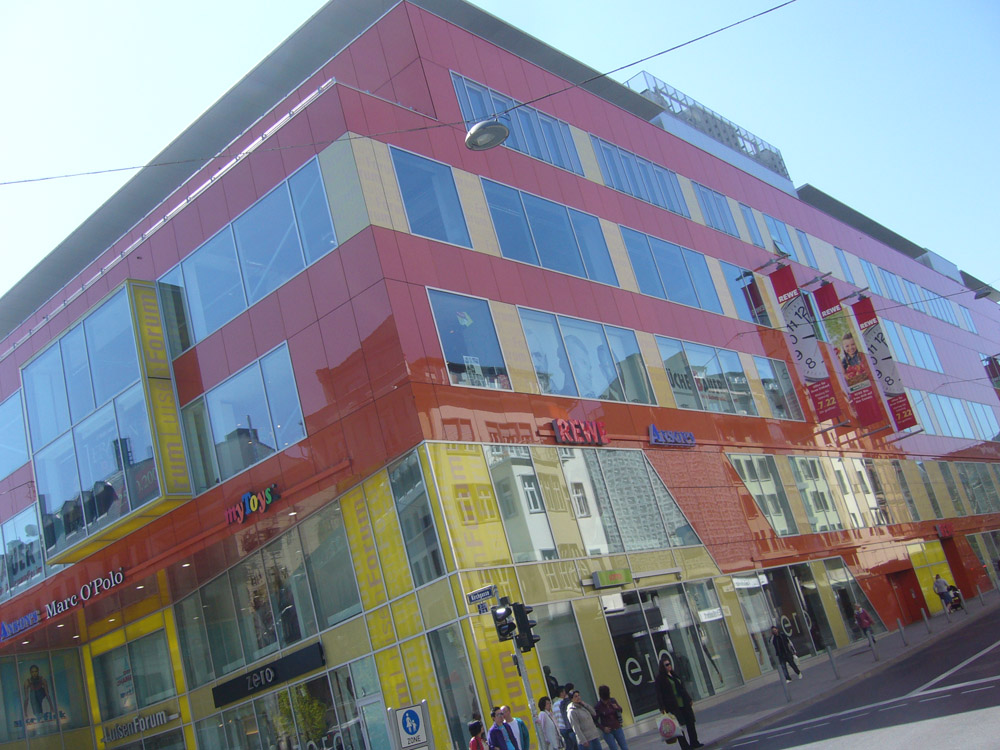 LuisenForum, a colorful shopping galleria at Luisenplatz.
Kirschgasse, the modern side of Wiesbaden.
St Bonifatius kirche. The first church for the catholic community was built from 1845-49 by Philipp Hoffmann in Gothic Revival style.
St Bonifatius is situated at Luisenplatz. The red granite church was dedicated to St Bonifatius.
St Bonifatisu inside. Sorry for the blurry quality.
Luisenplatz. A square with neoclassicist buildings, St Bonifatius church and statues, columns and monuments.
Friederichstrasse.
In the middle of the square Luisenplatz is the Waterloo Obelisk, commemorating the Nassauers who died in the wars against Napoleon.


The Waterloo Obelisque at Luisenplatz is a nice place to relax, I had a beer there!
St Bonifatius from Luisenplatz.
The plane trees at Luisenplatz.
Nassauische Sparkasse, a bank at Luisenplatz.