Wola and Ochota
Wola is the district immediately to the west of Sródmiescie (downtown). It is a bit more like a "normal" residential district than Sródmiescie, but several skyscrapers are located there, among them Warsaw Trade Center, that is the tallest building to the roof in Warsaw . Ochota is situated just south of the busy Al. Jerozolimskie highway the divides it from Wola.
Warsaw Trade Center. It has 43 floors and is currently Poland's tallest building if you count the height to the top of the roof, 184m. "The Palace" is officially declared the tallest building of the nation, but only if you count the spire that is taller than the 208m high spire at Trade Center.
Warsaw Trade Center was completed in 1999 and is located somewhat "off" from the central skyline.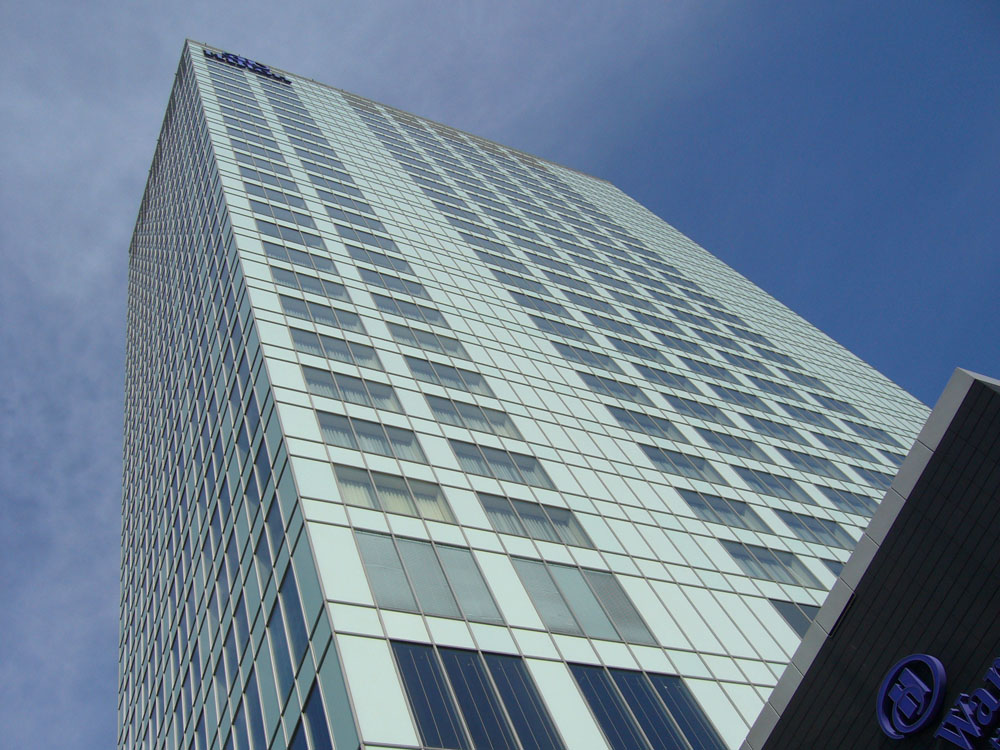 Hilton, one of the newest hotels in Warsaw (2007). It is 94m tall and has 27 floors.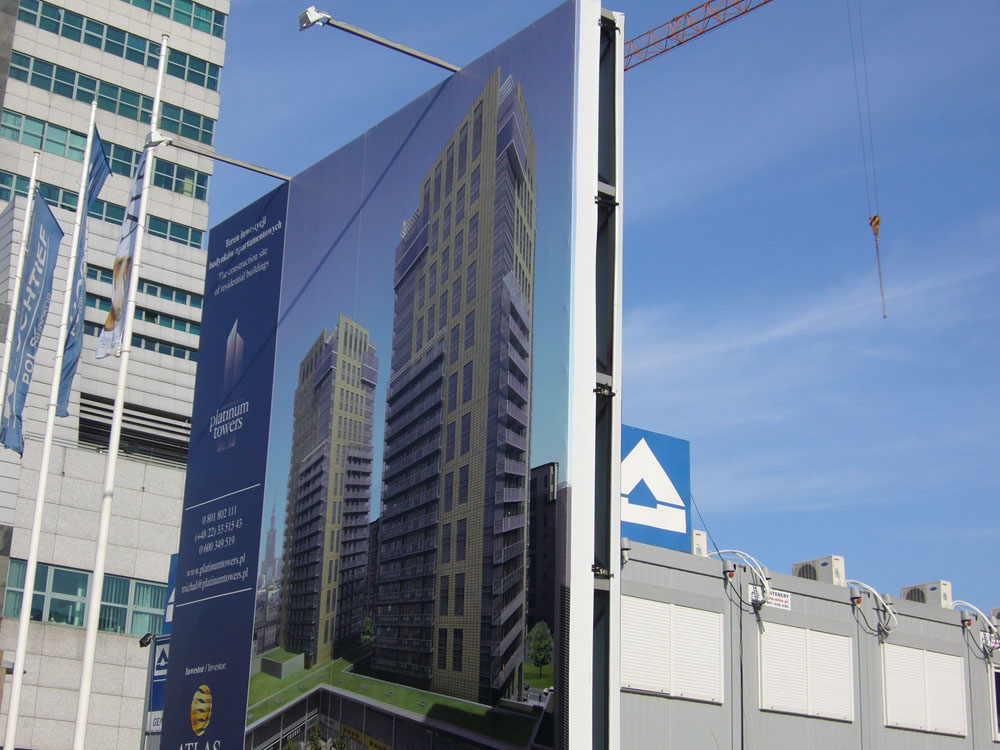 Platinum Towers, a modern residential complex with 2 24-storey highrises, under construction right next to the new Hilton.
The building with the cylindrical roof is The Westin Hotel from 2003, designed by legendary architect John Portman. It has external glass enclosed panorama elevators.
ORCO Tower was built in 1996 and has 27 floors (115m), right on the border to downtown (Sródmiescie).
Millennium Plaza (formerly Reform Plaza) is 112m to the roof. It was completed in 1999, but was reconstructed already in 2002 with an extention of more elevators, because the existing ones couldn't meet the demand for the 28 floors.
Millennium Plaza features a luxorious and huge atrium. It is located in Ochota district, that is bordering Wola (this picture was taken from the bus window).
Warta Tower from year 2000 looks much taller than its 82m from some angles.
Millennium Plaza in Ochota and Warta Tower in Wola.
Rundown and sometimes empty residential buildings are gradually being replaced by modern looking apartment buildings.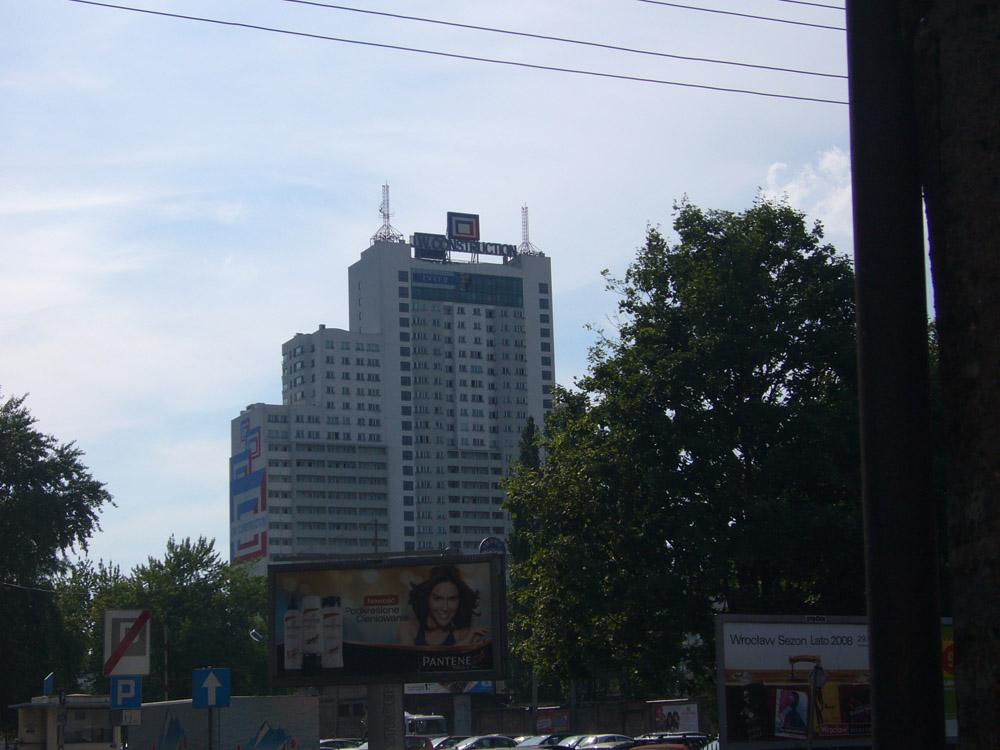 Lucka City. Upon completion in 2004, it was the tallest residential building in Poland, 112m tall and 30 floors. JW Construction is the developer. I think the design make the building look much older than it is.
Looking towards Ilmet and Warsaw Trade Center in the nearby downtown.
This glass building was opposite a Chinese restaurant were we had diner.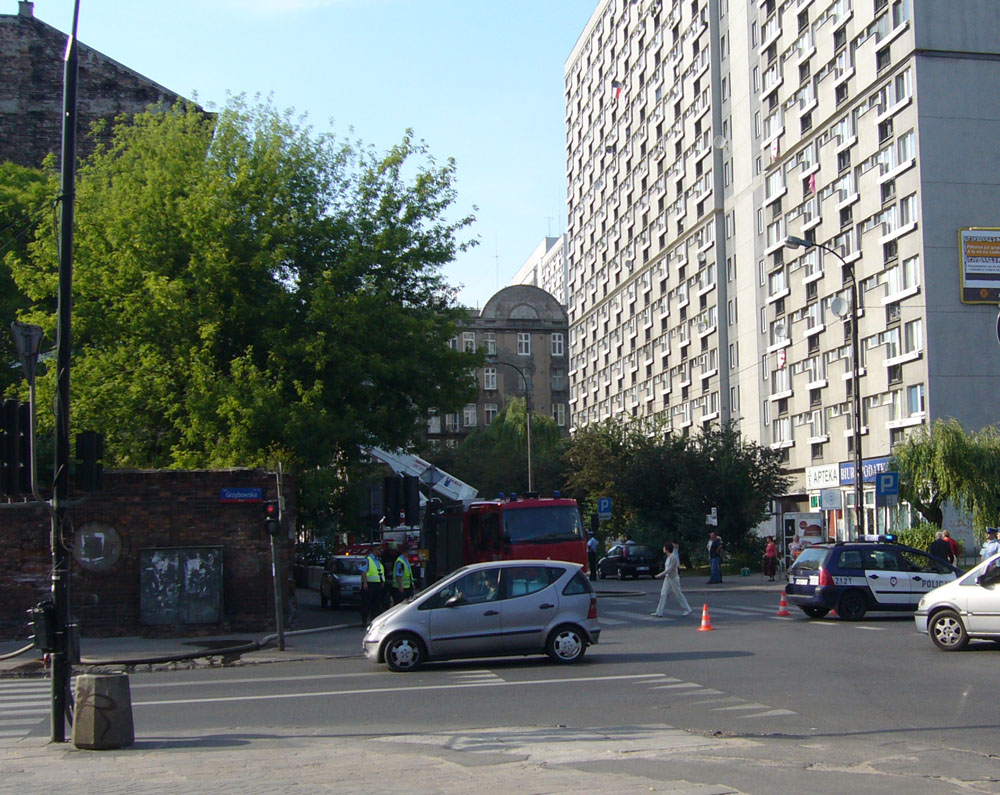 There was a fire in this abandoned (?) old building.
The only picture I have of the 128m tall TP SA Tower, here between grey commie blocks and old rundown apartment buildings. TP SA Tower was built in 2001 and has 30 floors.
These kind of rundown quarters, sometimes with a very old fashioned countryside atmosphere, were side by side by brand new modern apartment blocks and glass skyscrapers.
The red and yellow tram to downtown.