Warsaw Frederic Chopin International Airport
Chopin International Airport was formerly called Okecie. It is by far the largest airport in Poland. The airport is just a short bus trip away from the city center.

We arrived in this large modern airport after a short flight from Copenhagen. It was hot and sunny when we arrived.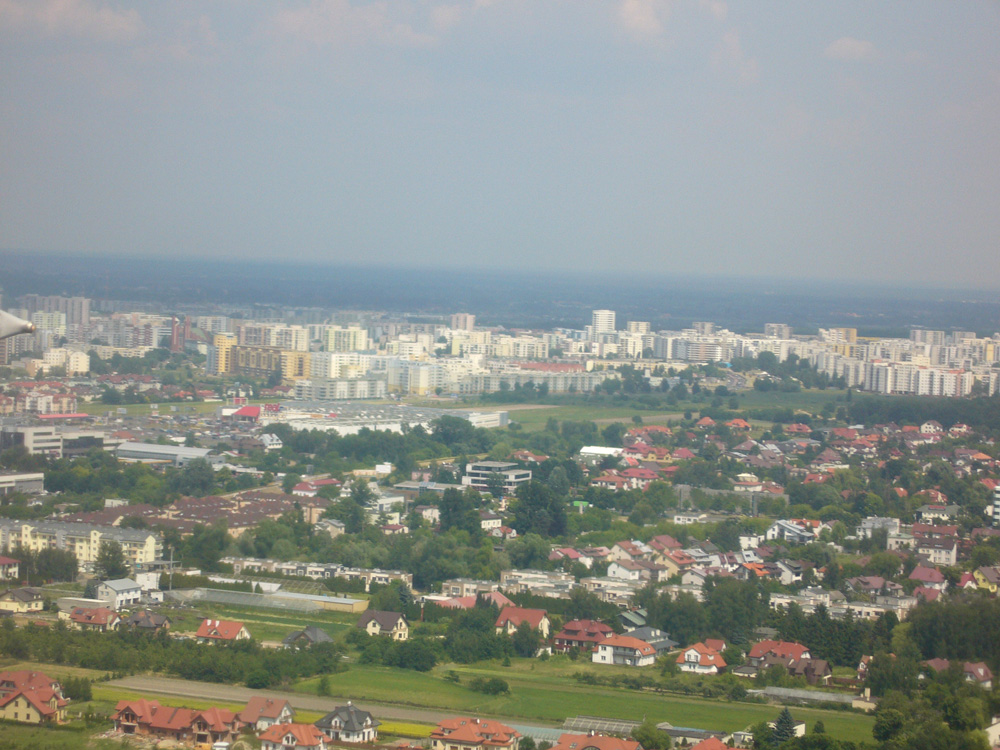 Warsaw's outskirts seen from the plane approaching the airport.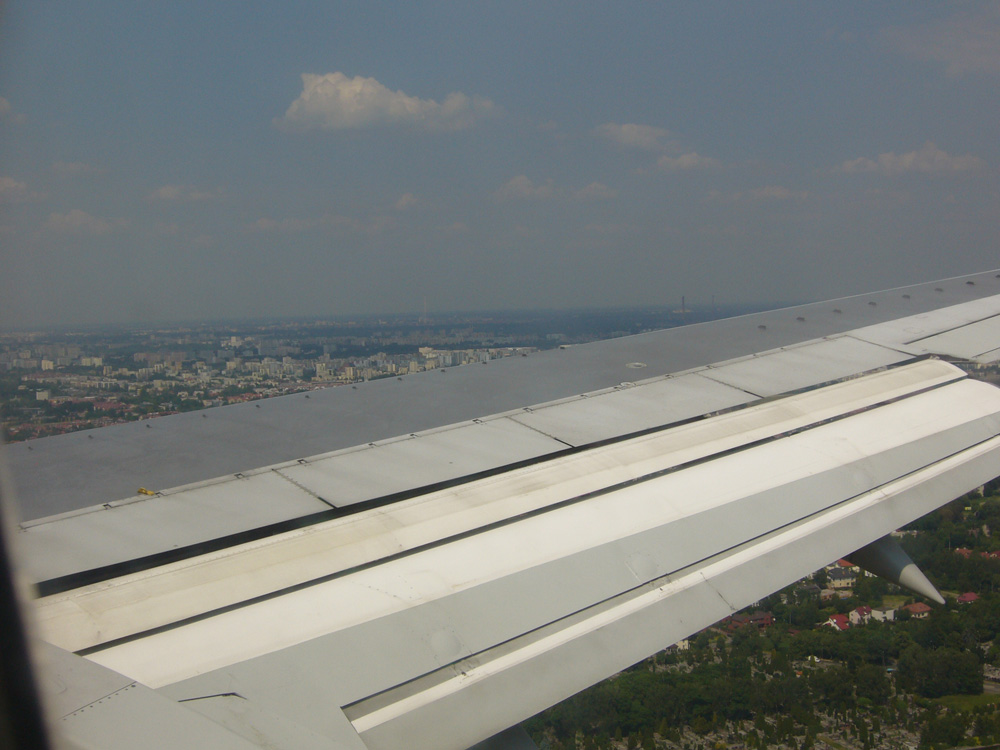 A field somewhere in Poland.