Valbonne is a small town with a small village core, the closest town from the residence in Roquefort-les-pins in the mountains where we stayed. It is very nice and has narrow and cozy streets on hills, and flowers and greenery decorate the restored medieval townhouses. Nearby the old village core is the modern high tech village Sophia Antipolis (spreading around to the neighbour towns) where more than 1000 international IT companies have offices.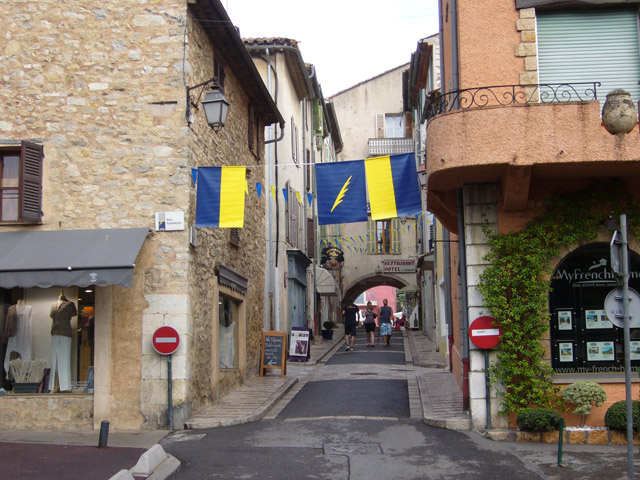 The entrance to the medieval city center of Valbonne. Blue and yellow are the colours of Valbonne, just like the colours of Sweden.
The main square of Valbonne.
Only pedestrians are allowed in the old town center.
Many artists are living in Valbonne.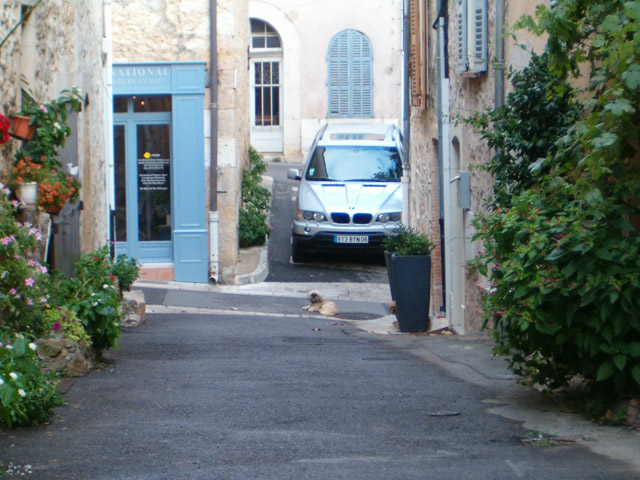 Valbonne is situated in the mountains, just above Nice and Antibes.
VALBONNE:
Population: 11 000
Year: 2001, 2002 and 2008
Region: Provence-Alpes-Côte d'Azur