SOLNA
Solna is one of Sweden´s largest cities with 56 000 citizens. It is bordering Stockholm´s city center,
so it can be considered a suburb to Stockholm. In 2003 we jumped off the subway in Solna our last
day in Stockholm on our way to Gamla Stan. In 2010 me and my friend stayed at a hotel in the
outskirts of Solna because we couldn't find a vacant room in Stockholm.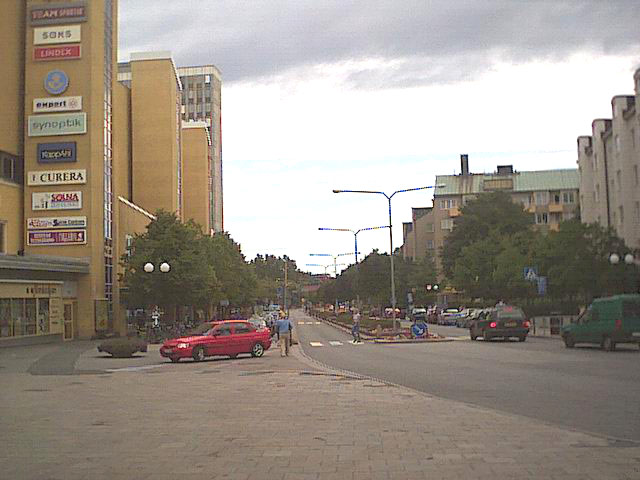 The picture shows Solna Centrum, mainly consisting of a large shopping galleria that integrates
parts of the actual center that was covered with glass roofs. Solna´s city hall is the tall building to
the left in the background.

The subway station in Solna Centrum. All subway stations in metro Stockholm are painted in different colors
and many feature art. Solna got its first subway station in 1975. There are now plans for a light rail line to
go to Solna.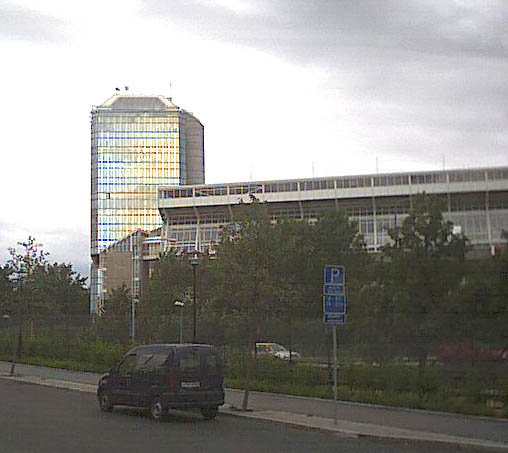 Dallashuset at Råsunda stadium. This 15-story glass building was added to one of
Sweden´s largest stadiums in the 80s when the TV show "Dallas" was popular.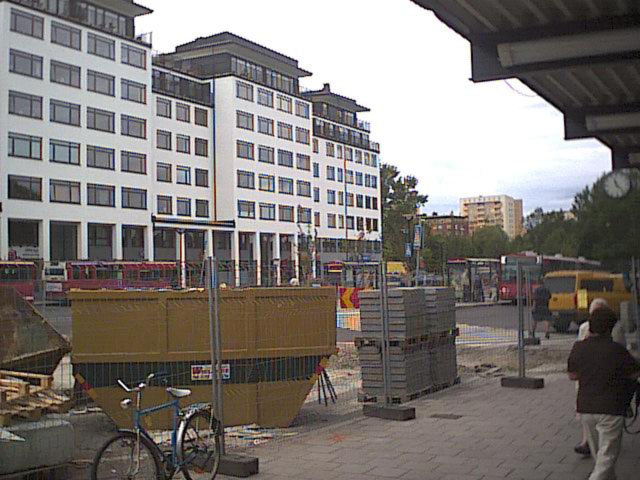 One of many residential buildings u/c in Solna. However, there is an enormous lack of apartments in Stockholm.
Solna Hotell, the very cheap and very simple red cottage style hotel we were staying at in 2010 in the outskirts of Solna.
SUNDBYBERG:
Sundbyberg has 38 000 inhabitants and is bordering Solna.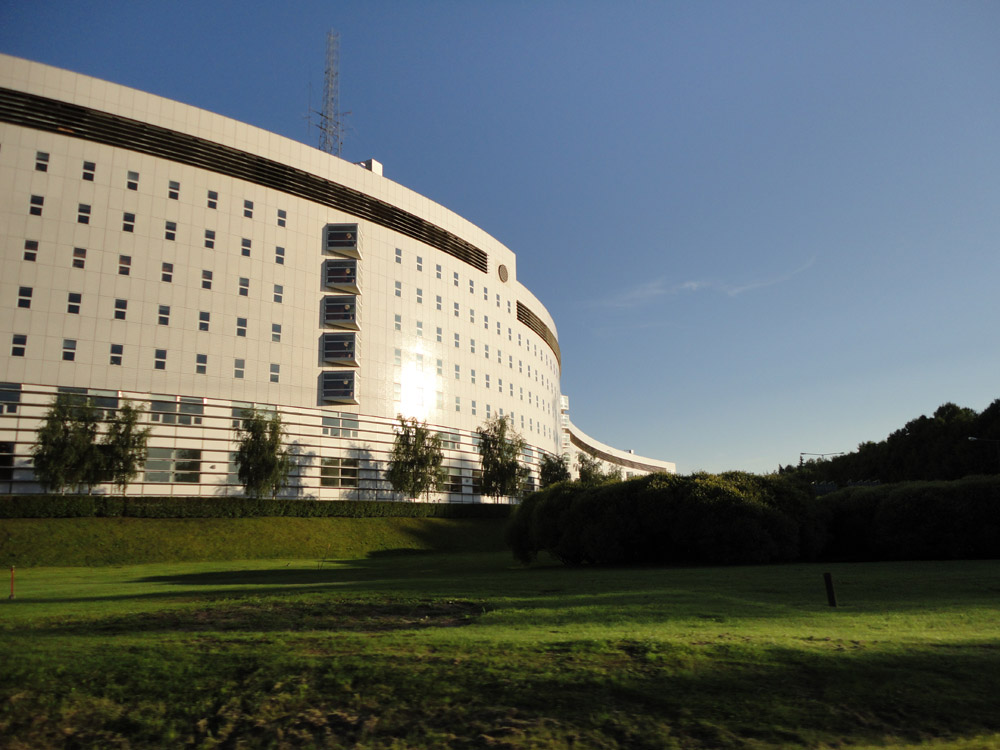 SEB:s HQ in Sundbyberg. Sunny after a mostly grey road trip!