Gamla Stan (Old Town) - part 2
Gamla Stan, The Old Town, is the historical core of Stockholm. Situated on an island between the city center of today -Norrmalm and Södermalm, this was
were Stockholm was founded and then started to grow to "malmarna". It is the most cozy part of the city with small, hilly, sometimes very narrow streets,
most of them only for pedestrians, and charming smaller old buildings. It is also the main shopping district for unusual small stores. The parliament and
the government are situated here, and so is the royal castle. In 2003 we went to Gamla Stan four different times, of which one on saturday night.
In 2010 we went 2 times.
In this part: Views of and from Gamla Stan, Stockholms Slott, Riddarholmen
A Gamla Stan (Old Town) skyline pano from the rocks of Södermalm. Towers from the left: Stadshuset, Riddarholmskyrkan and Rosenbad, S:ta Klara Kyrka,
Hötorgsskraporna, Storkyrkan, Tyska Kyrkan. Click on the panorama to view a large version.
Storkyrkan again.
Storkyrkan to the left and Tyska kyrkan in the background.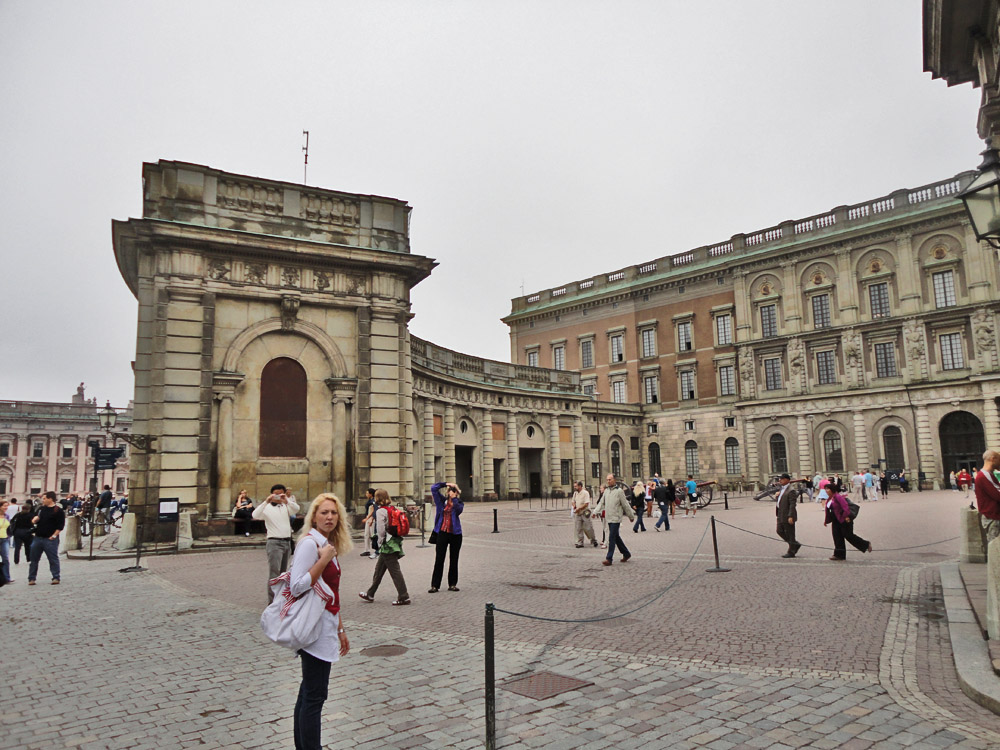 Stockholms slot (castle) again.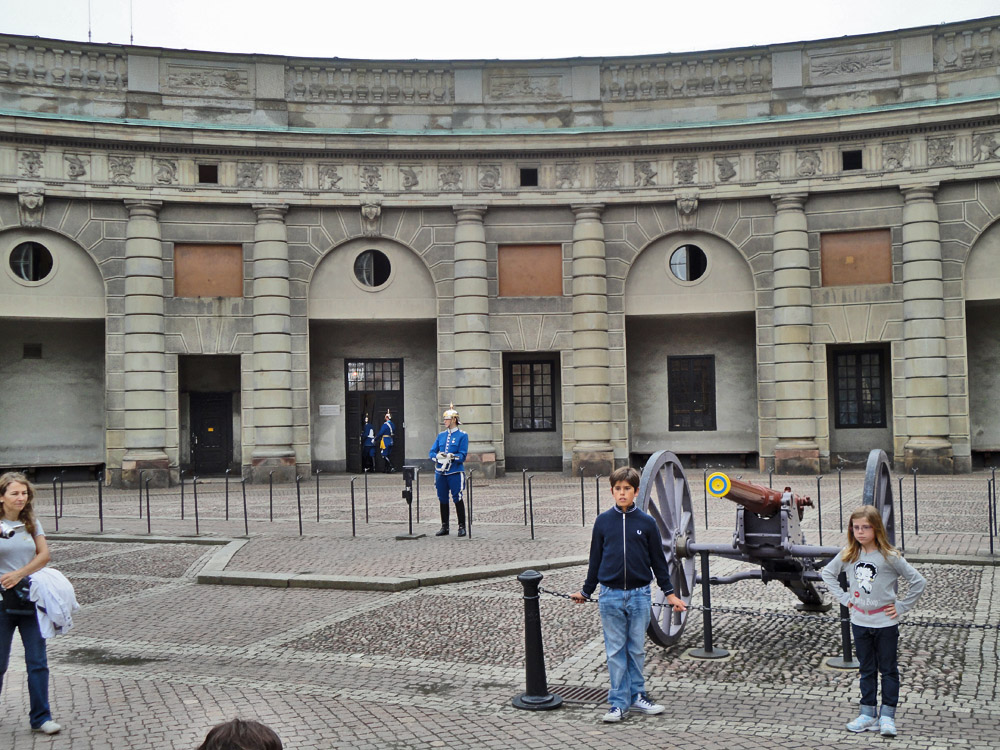 Guards and tourists.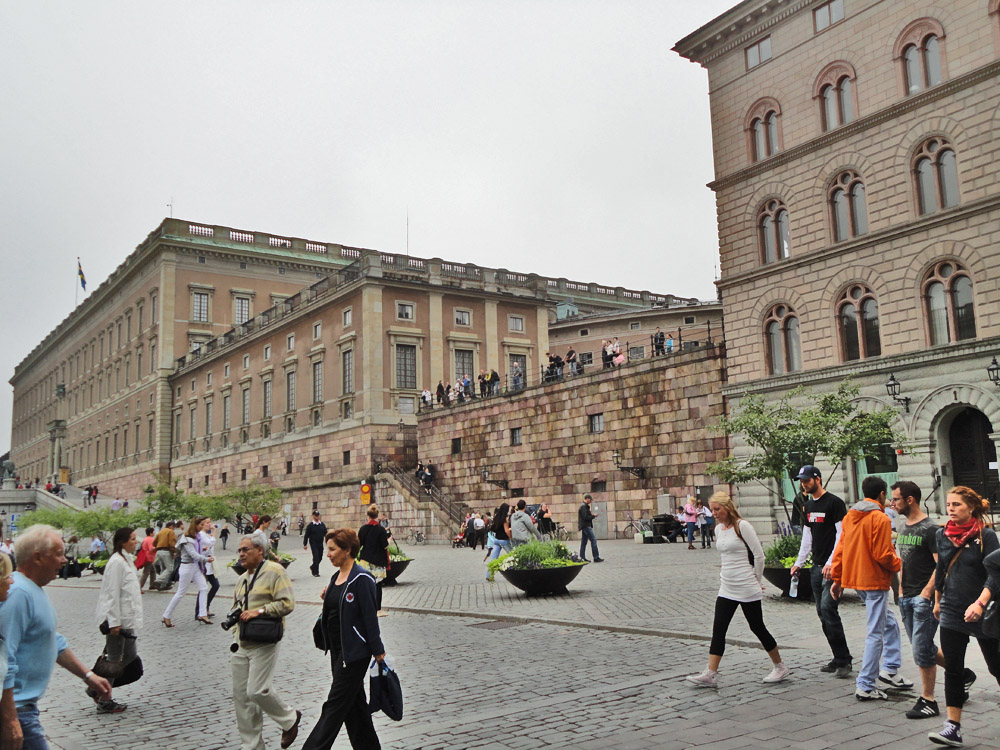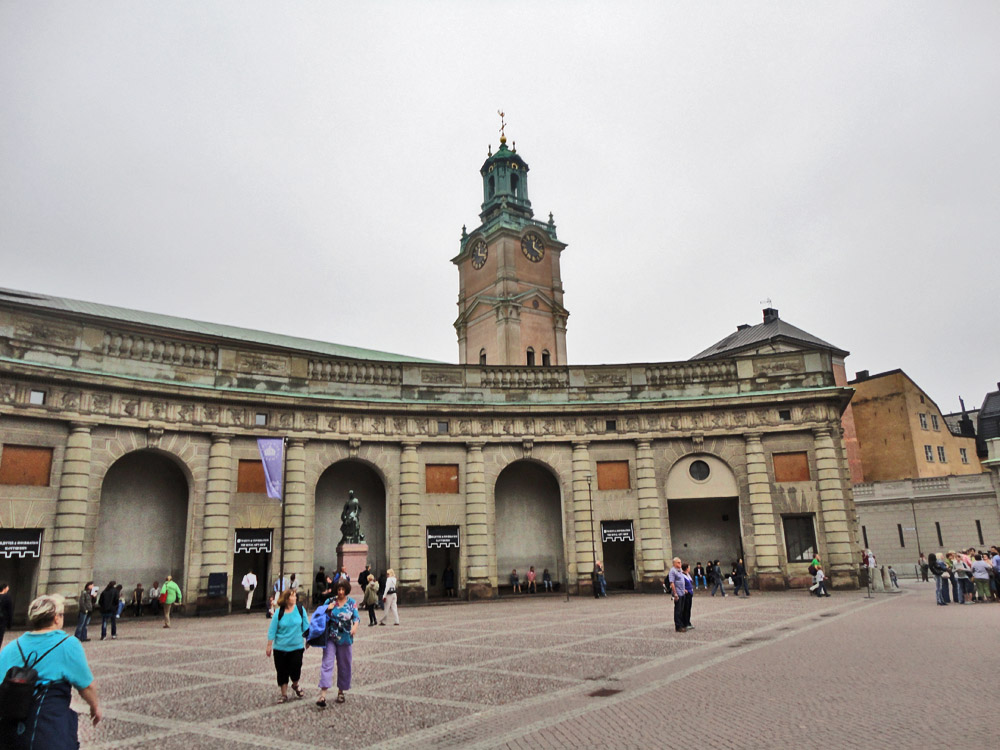 More of the Royal Castle.
Views from Slottsbacken (Castle hill):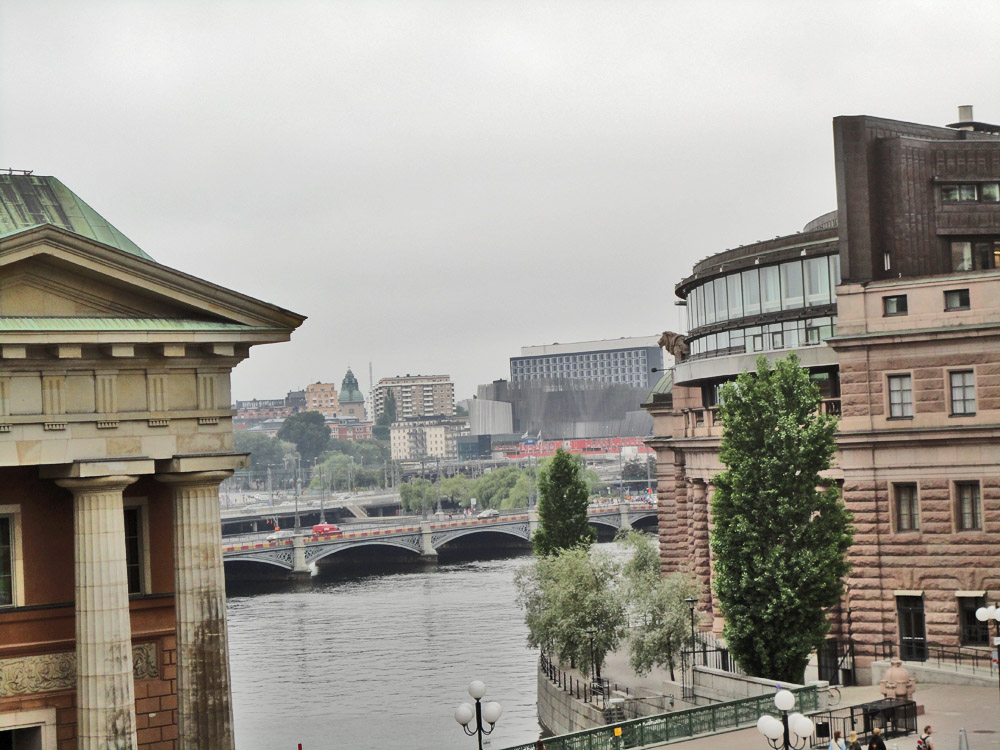 Riksdagshuset to the right.


Riksdagshuset and Stadshuset on Kungsholmen.


Sankta Klara Kyrka.
Storkyrkobrinken, beautiful hilly street towards Storkyrkan.
Stora Nygatan, a nice main street in Gamla Stan. More views from Stora Nygatan: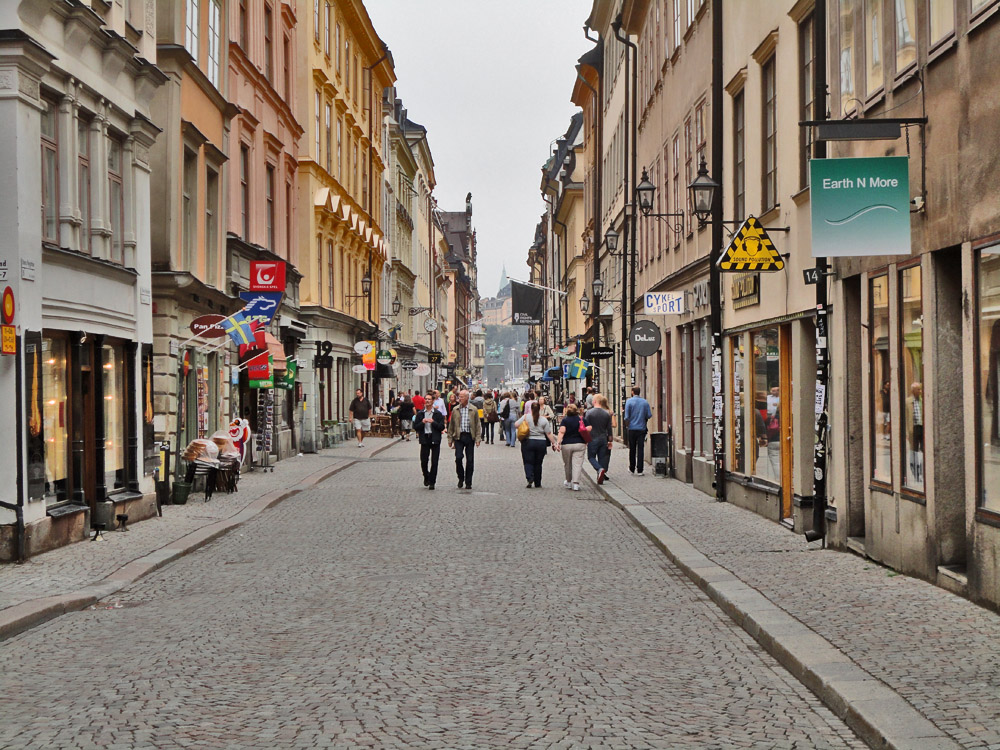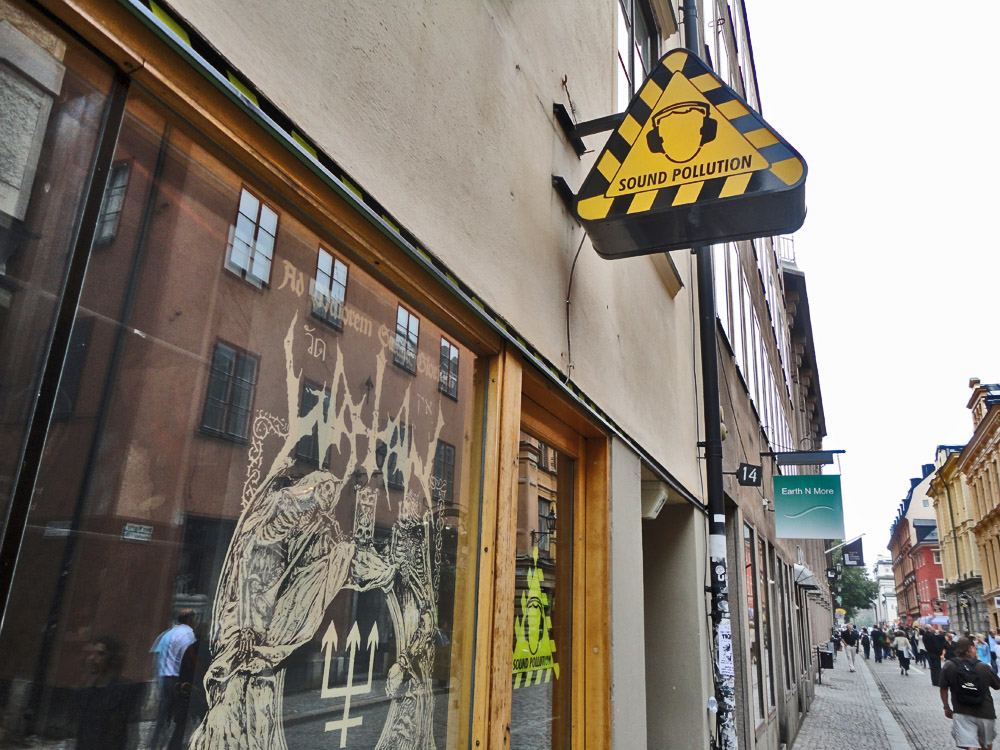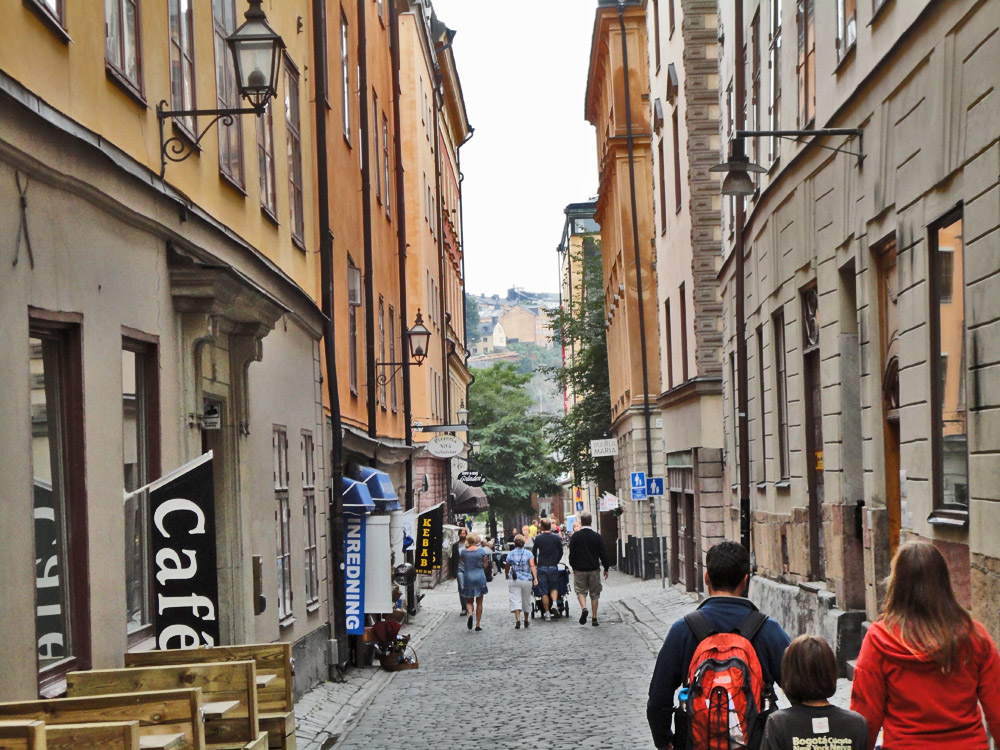 More from Stora Nygatan.


RIDDARHOLMEN:


Riddarholmskyrkan, 87m tall, is situated on the very small island Riddarholmen, just next to Gamla Stan. It was completed in 1310. It is the church where the Swedish
kings are buried and is Stockholm's only preserved medieval church.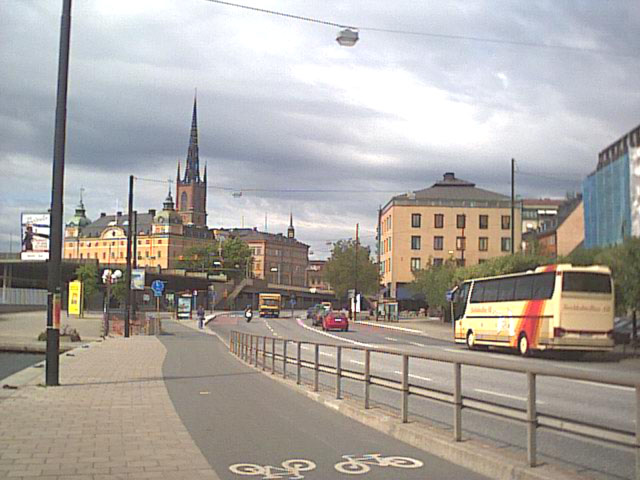 Riddarholmen is a very small island. A very trafficated train/highway bridge(to the left) seperates Riddarhomen
from the rest of Gamla Stan. Riddarholmskyrkan is dominating the skyline.
Views from Slussplan:


A ferry to Djurgården.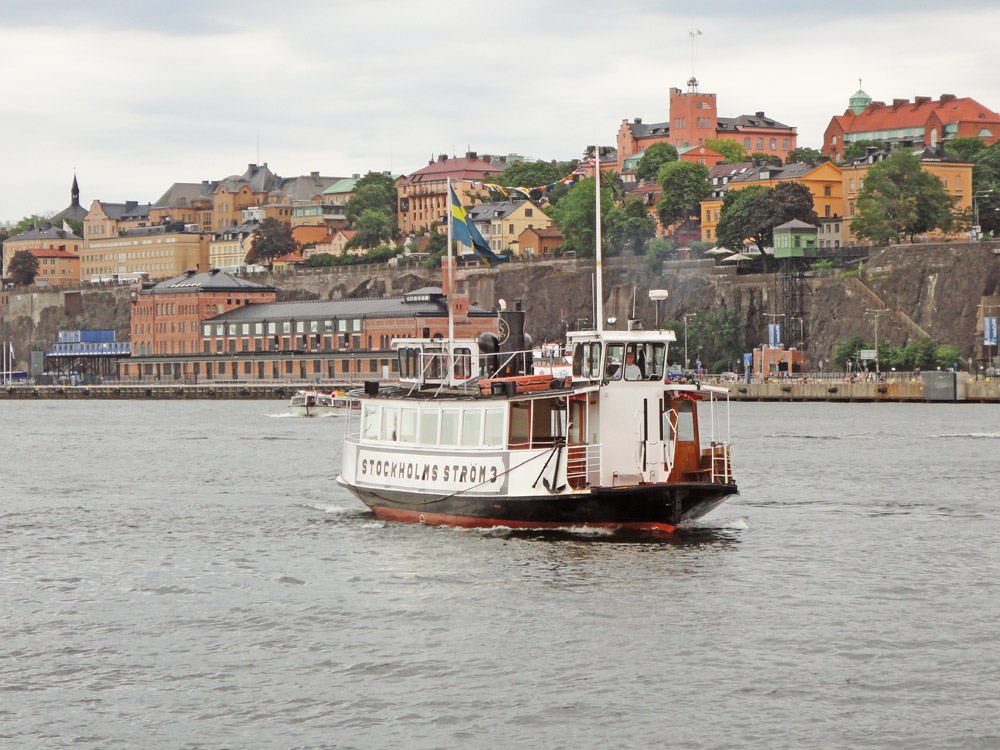 Slussen.