San Francisco
Population: 806 000 (metro: 7 121 000)
We had a short stay in San Francisco, one of America's nicest cities. We drove there
from LA and stayed for just 2 days. Unfortunately it was raining much the second day
and the camera I had back then was very bad. The first thing we did when we came to
San Francisco was to drive over the Golden Gate Bridge. That felt almost unreal.
We stayed at the hotel Ramada Limited, just west of downtown. We managed to see
the most important parts of the city, except Union Square and Fishermans Wharf.
I hope I will get back some day.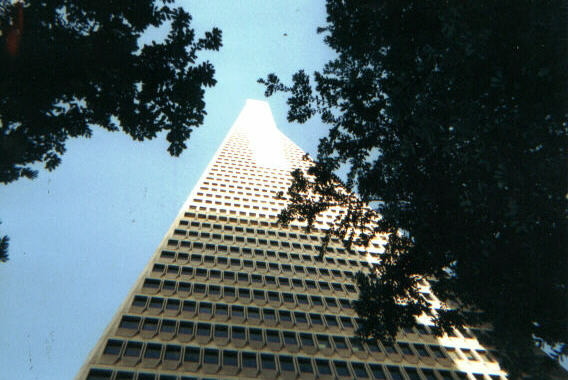 Transamerica Pyramid Building seen from below. At 260 m and 48 floors it is San Francisco´s
tallest building since 1972.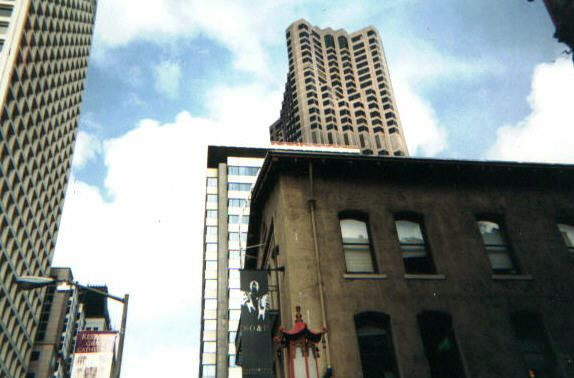 Bank of America Building, San Francisco´s 2nd tallestbuilding(237m, 52 floors).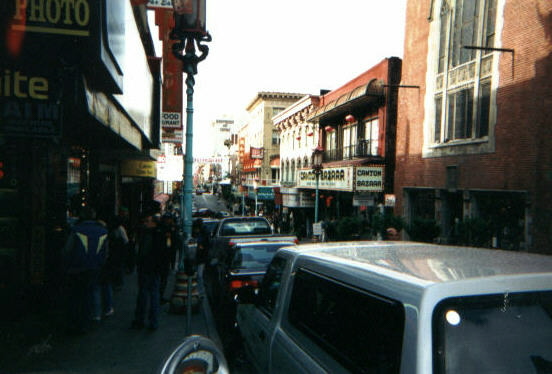 Chinatown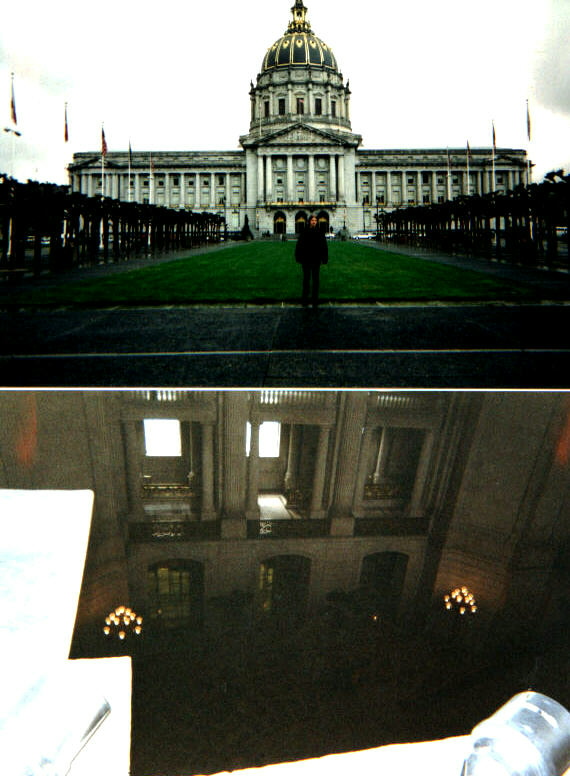 City Hall at Civic Center.The staff were asking us if we had any bombs when we went inside. Of course we said no.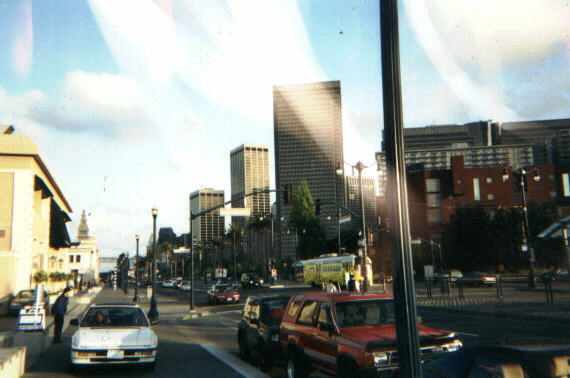 Embercadero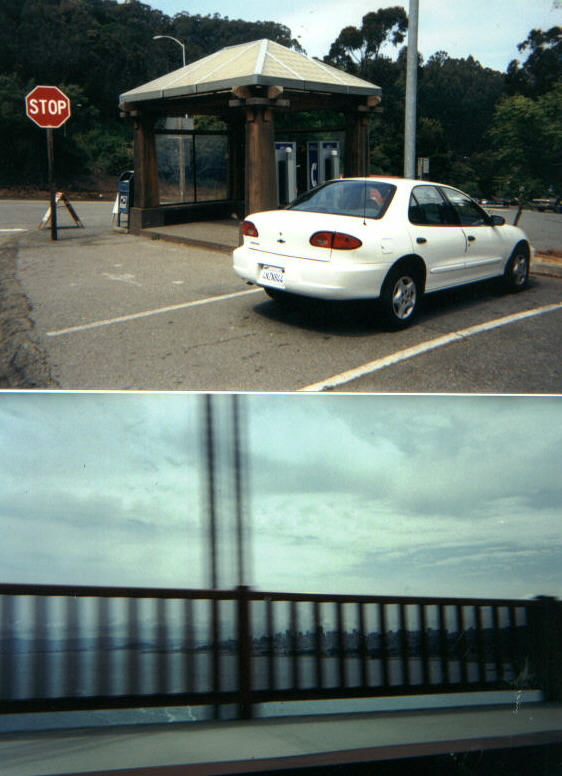 Golden Gate Bridge. The first pic is the car I rented
(a Chevrolet Cavalier) parked on the Sausalito side close to the bridge
and the 2nd pic shows the skyline taken from the car while driving on Golden Gate.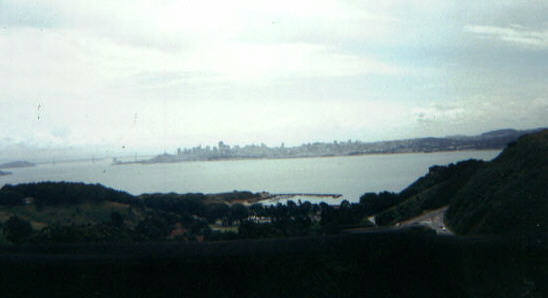 San Francisco skyline and Alcatraz as seen from Sausalito.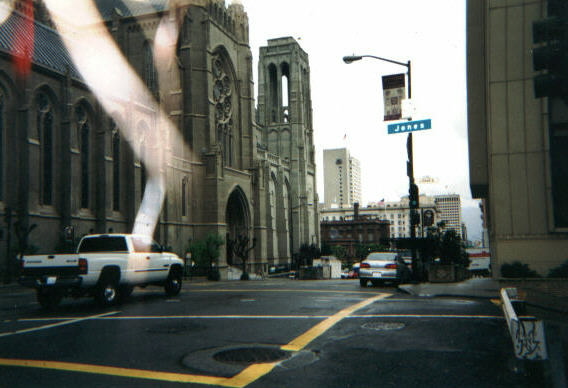 Grace Cathedral at Nob Hill.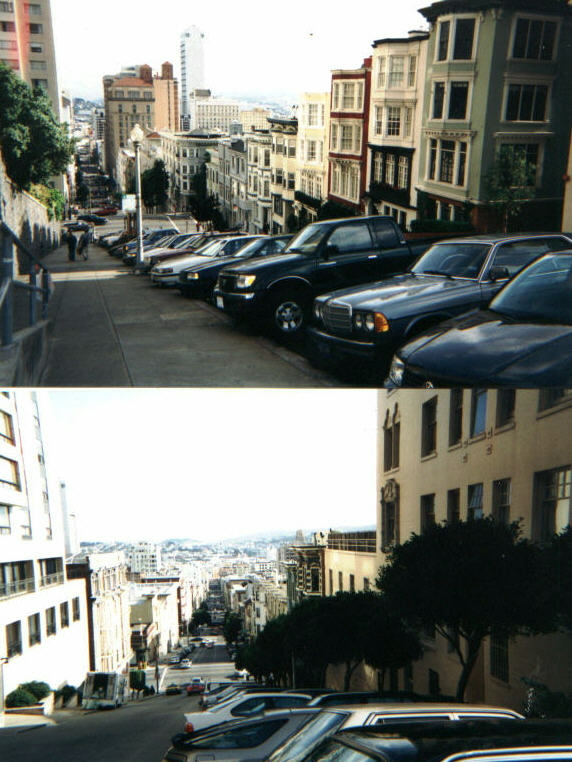 Hilly parking lots.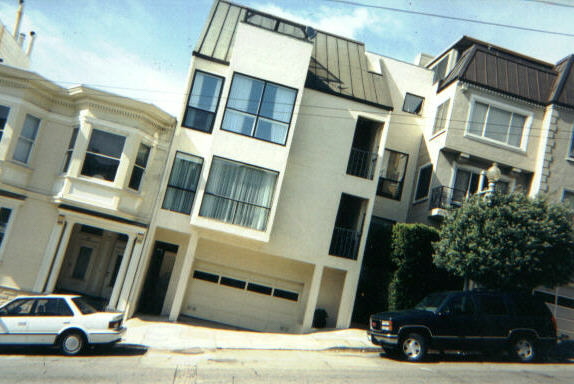 Leaning houses...?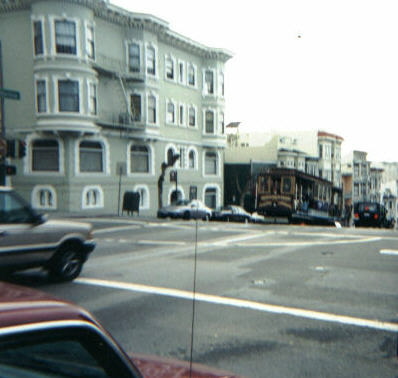 Nob Hill with a classic cable car, that we went for a ride with.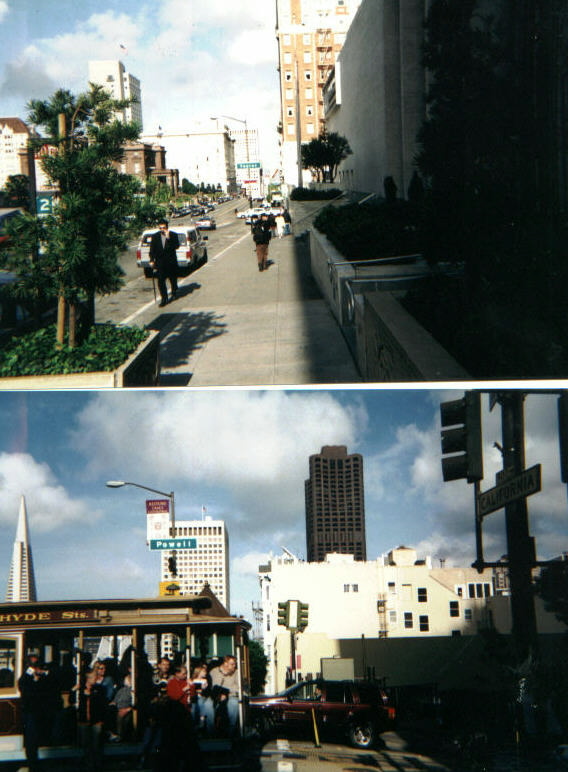 Powell Street at Nob Hill with Frisco skyline. This is San Francisco
in a nutshell: Two famous skyscrapers -Transamerica Pyramid to the left and
Bank of America to the right -hills and a cable car.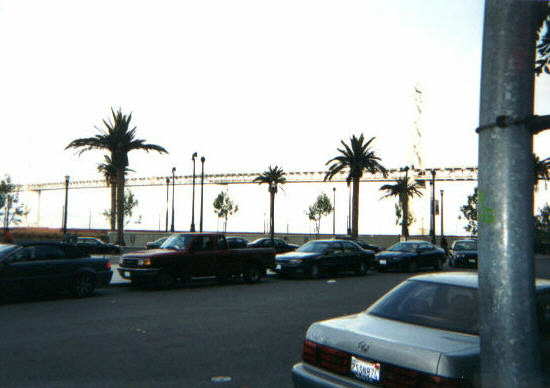 Oakland Bay Bridge as seen from Embercadero.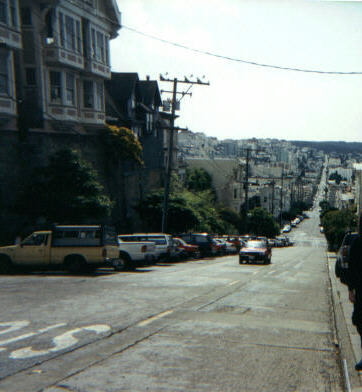 Pacific Heights(not sure)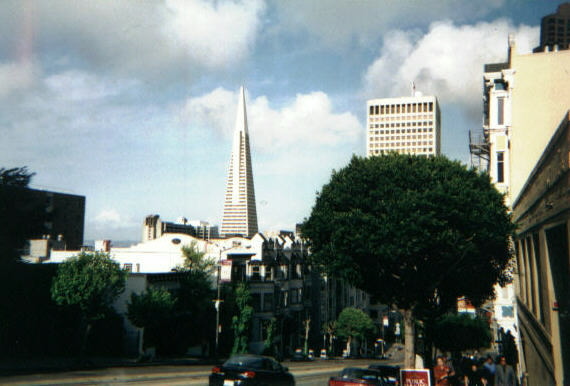 Hills and skyline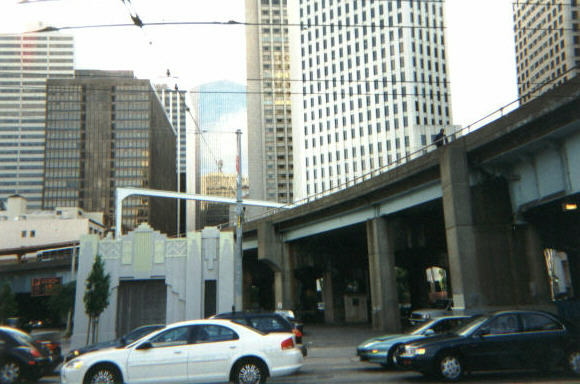 Skyscrapers and traffic jam at the financial district.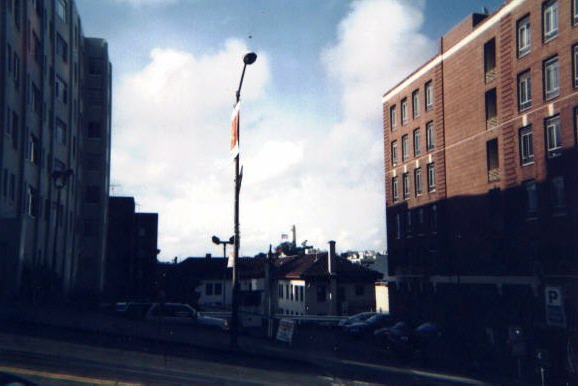 Hilly "Frisco" with famous Coit Tower seen in the far distance.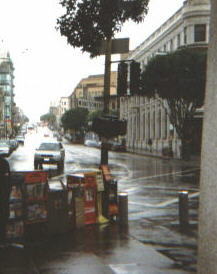 Montgomery Street on this rainy second day.
© 2001 WTI.All rights reserved.