San Diego
Population: 1 269 000(metro: 2 500 000)
I spent one half day in San Diego as an addition to the Los Angeles trip in 2001. It took 3 hours to drive to SD from LA. The photos were taken in April 7th 2001 and I found the city very clean, modern and beautiful. It feels like a pretty small city despite it is the 7th largest of the United States (2003).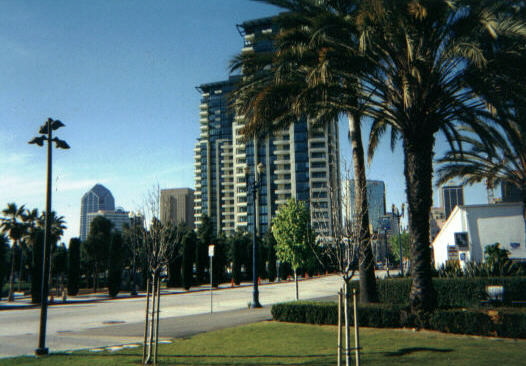 San Diego skyline with residential towers.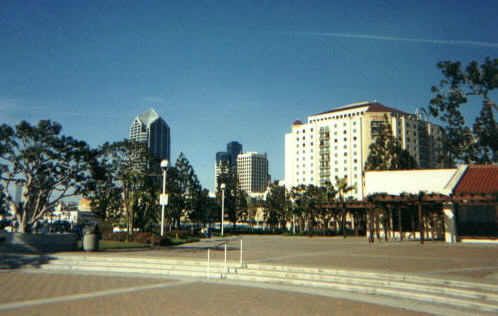 San Diego skyline from the left: One America Plaza, Emerald Plaza(offices, hotel)
And Embassy Suites Hotel.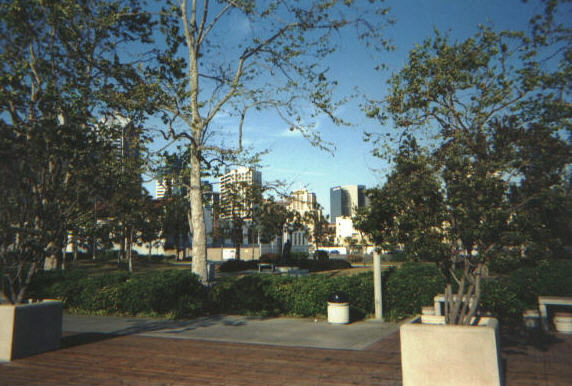 Downtown: A park and skyline.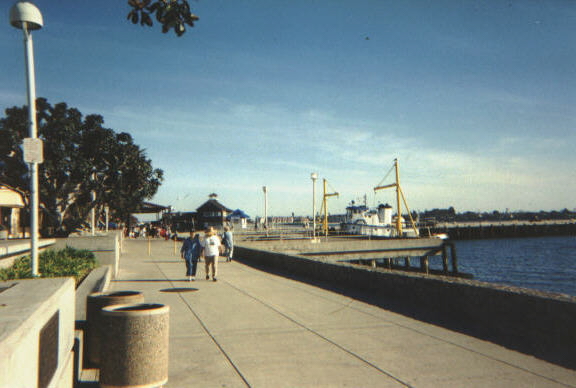 Seaport Village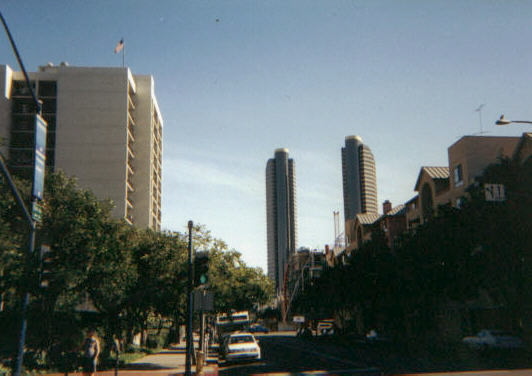 Harbor Club twin residential towers(129m, 41 floors)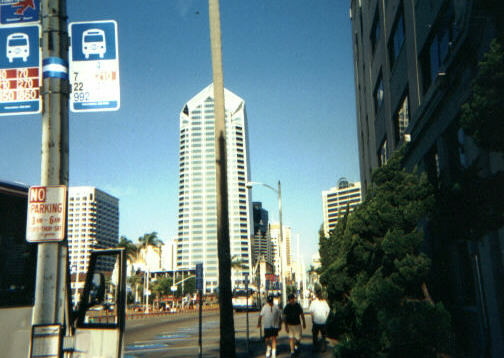 One America Plaza, San Diego´s tallest building. 152m, 34 floors.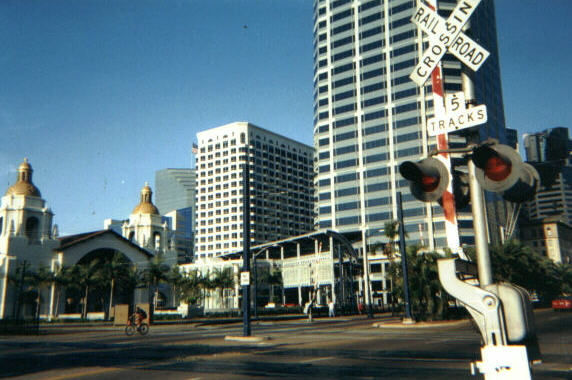 One America Plaza, a closer look. Because of the height limit San Diego doesn´t have taller skyscrapers.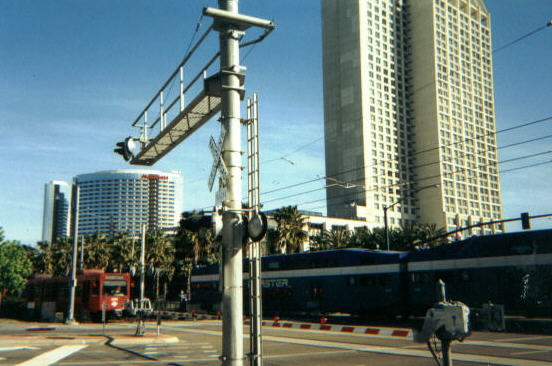 San Diego trams and trams. The buildings are two luxury hotels:
The one to the left is the Marriott and the one the right The Grand Hyatt.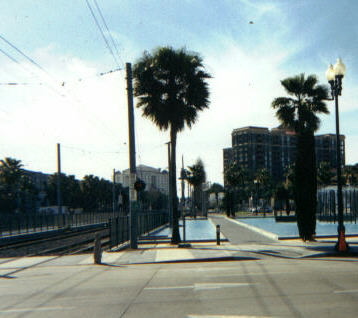 A beautiful fountain in downtown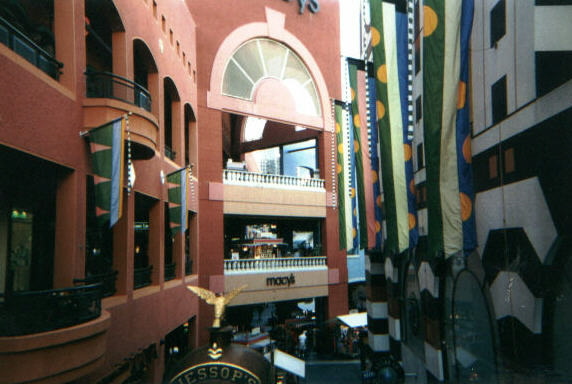 Horton Plaza. This is the most beautiful shopping mall I ever been to. It is partly outdoors
and contains a great record store. Horton Plaza is located in Downtown.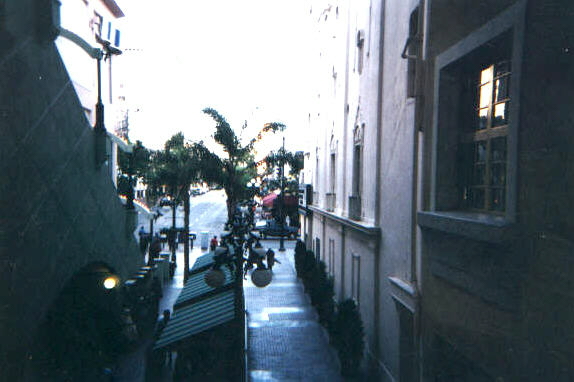 Gaslamp Quarter seen from Horton Plaza.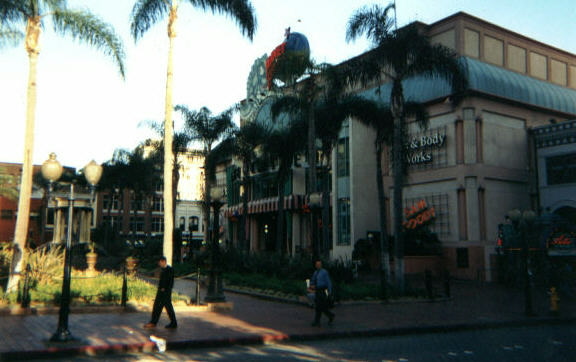 Planet Hollywood, San Diego.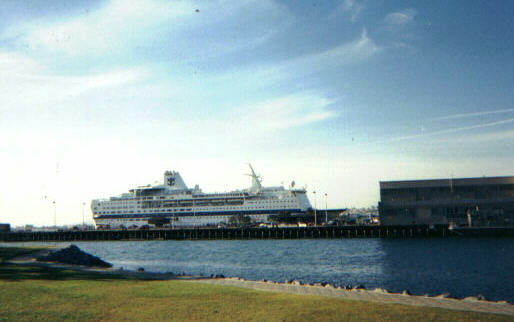 A luxury cruiser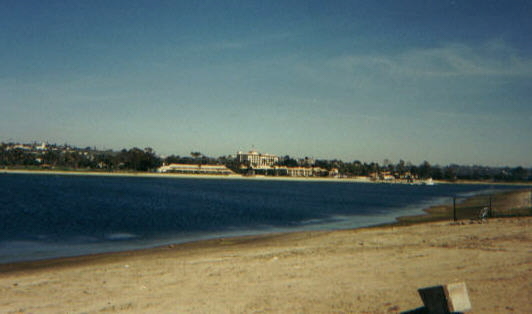 Fiesta Beach.
© 2003 WTI. All rights reserved.