FRANCE
The nature of Provence
Provence is situated between the Maritime Alps and the Mediterranean Sea, The district where we stayed in 2001, 2002 and 2008 is called Alpes-Maritime and is called the French Riviera, but Provence is more than that. Its largest cities are Marseille and Nice.
The highway between Nice and Marseille: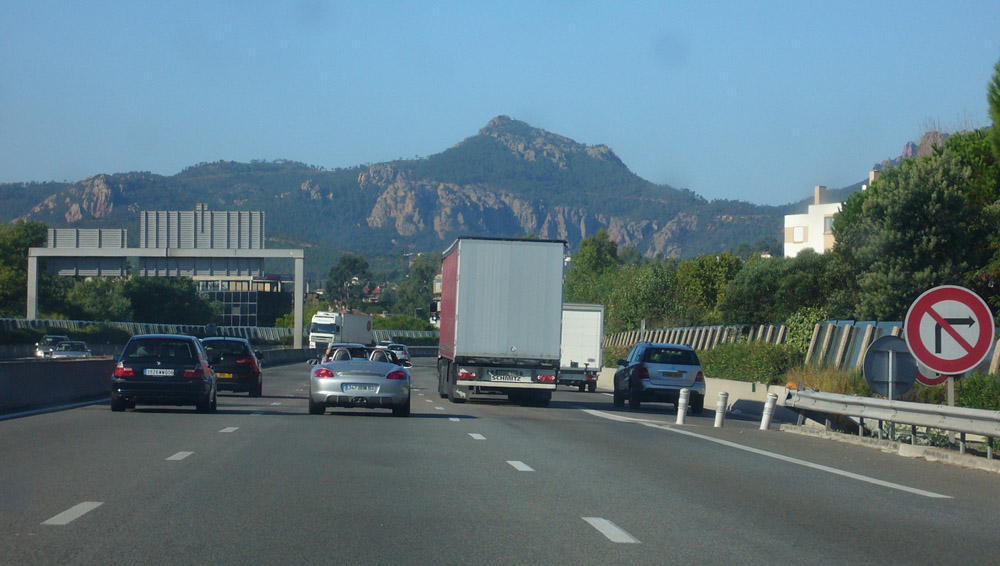 On the highway from Nice to Marseille the nature is very exciting, for example these cool red and white mountains.
The nature reminds of California.
The mountains close Marseille.
A viaduct just outside Aix-en-Provence.
The outskirts of Aix-en-Provence, a historical inland city close to Marseille (pop. 140 000). Unfortunately we didn't have time to visit the city.
The highway to Nice:

This beautiful piazza is the core of San Remo. I tried to find a moderately priced typical Italian restaurant there, but unfortunately ended up at the McDonald´s in the center. As you see, motorcycles and scooters are very common in Italy.
The highway from Nice to Monaco:
The observatory of Nice.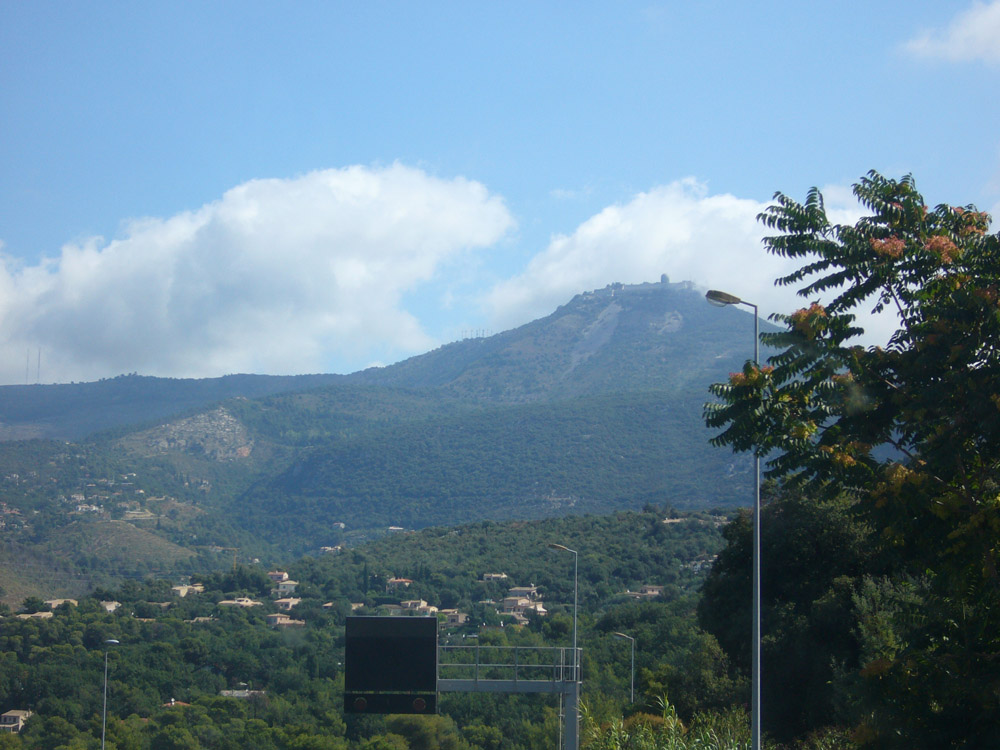 Views from the airplane:
The Maritime Alps.