Opéra District and Place Vendôme
The Opéra District is the district around the old opera. This is one of Paris most fashionable districts.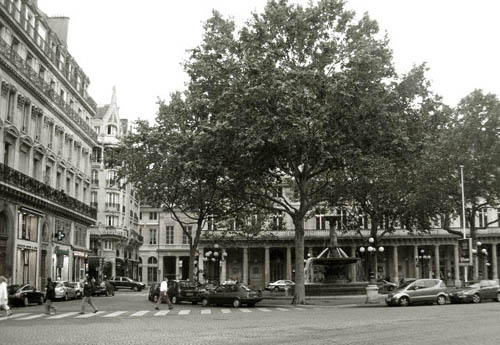 Palais Royal just outside the Louvre.



Avenue de l´Opéra.



Opéra de Paris Garnier at Place de l´Opéra. Even though most operas are held at the new opera house at Place de la Bastille, the old opera house is still used for ballets. It was drawn by Charles Garnier on commission of Napoleon III. The architecture is realy eclectic: Several materials and styles are mixed, from classical to baroque. Under the building there is a lake, that inspired the story in "the Phantom of the Opera".



Details of the magnificent golden statues on the top of Opéra Garnier.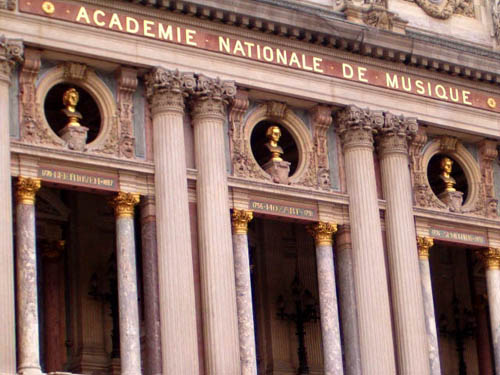 Statues of musicians as Mozart and Beethoven.



Galeries Lafayette. Famous departments store with 9 floors including the basement.



Au Printemps. Another famous departments store.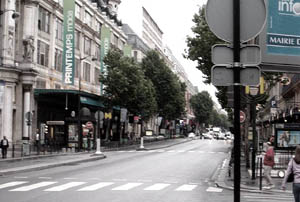 These are 2 main departments stores on Boulevard Hausmann that sell almost all famous and exclusive trademarks. They are huge and divided into several buildings connected by multi-storey walkways. Put together, they have 40 floors on 6 different buildings. Galeries Lafayette is the best of them and has a nice exclusive food department and a restaurant with a blue glass roof. I later heard that there is a huge atrium with a glass dome on top that we missed… Honestly, the disappointing thing about both of them are that there are nothing special at all about these 2 department stores. They are very worn and oldfashioned, the interior doesn't look exclusive at all (except for special floors where you can find brands such as Gucci, Chanel and Tiffanys) and stores the clothes in ugly boxes that seems to belong in a 60s supermarket. Honestly I am not much into shopping at all, but I prefer the (temporarily closed) La Samaritaine.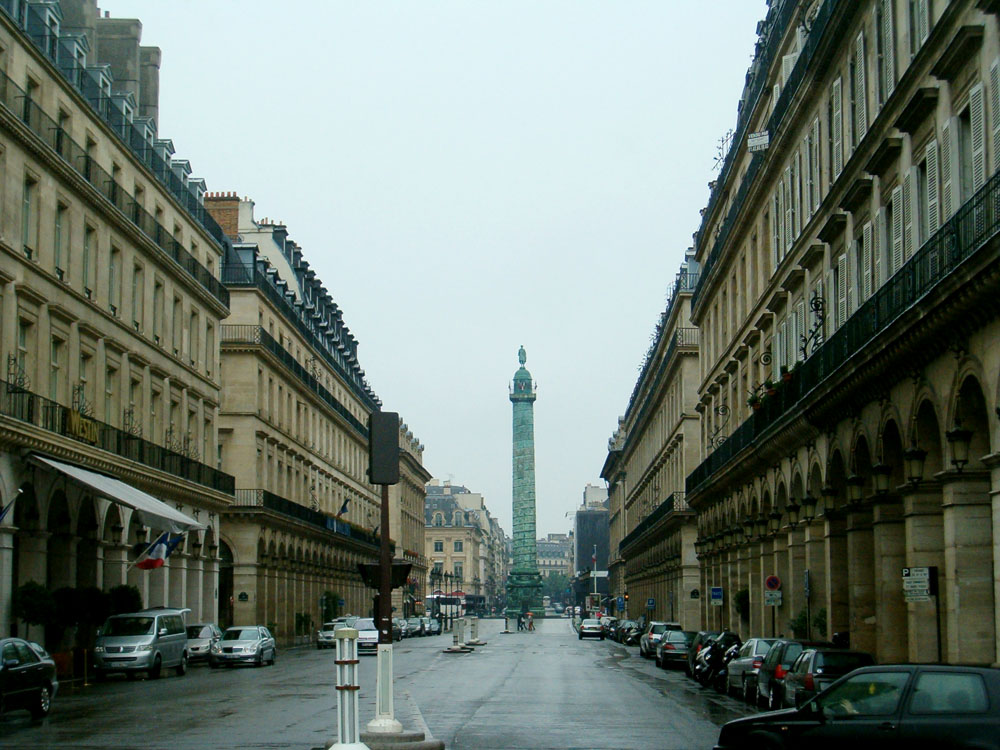 Rue de Castiglione is filled with luxurious hotels and stores and is connecting Jardin de Tuleries and Place de la Vendôme. The Tuileries district is very exclusive.


Exclusive shopping at Rue de Castiglione.



Place Vendôme. The building to the left is the famous Hôtel Ritz, one of the most luxurious 5-star hotels in the world. It was established by César Ritz in 1898 and is the "original" Ritz. La Colonne Vendôme was erected by Napoleon.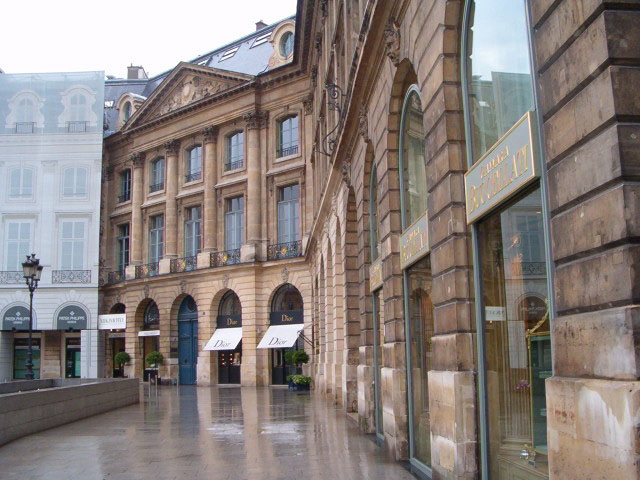 Dior is one of many exclusive stores at Place de la Vendôme. There are also many jewellers.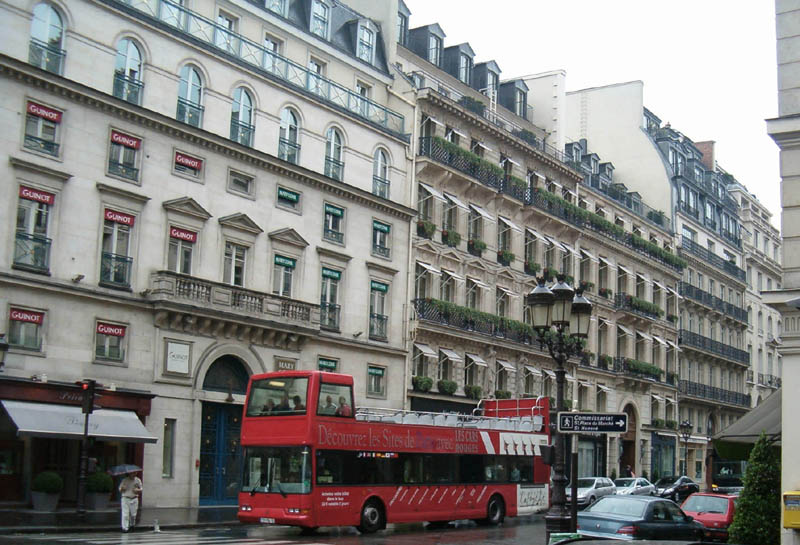 The rain and the red dubbel decker bus made me feel like I was in London that moment…



A glass arcade through a modern office building near Place Vendôme.



There are still a few old French cars left in Paris, like this Citroën.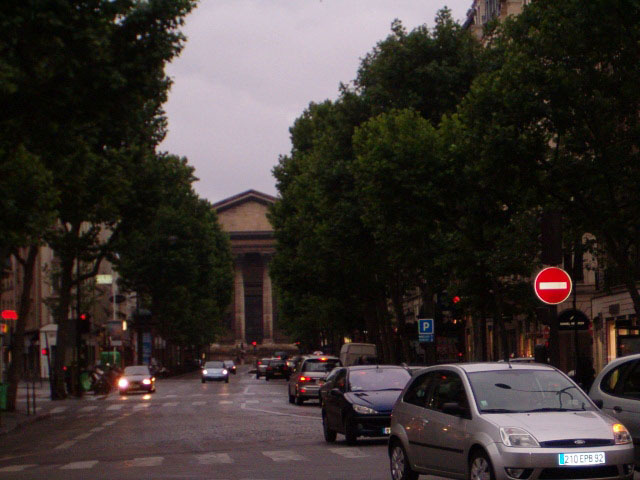 La Madeleine looks like a Greece temple than a church with its Corinthian pillars.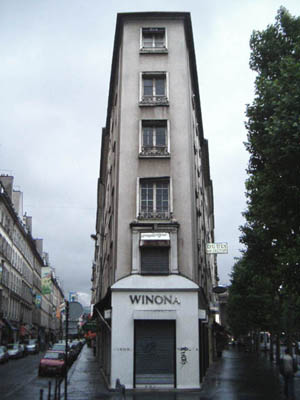 An unfamous flatiron building!



Restaurant Chartier in the Opera district was highly recommended by both our travel agency and the first class travel guide. But we just tried "hamburger" with egg and vine as we were in a hurry. The atmosphere was wonderful, but the food was only ok.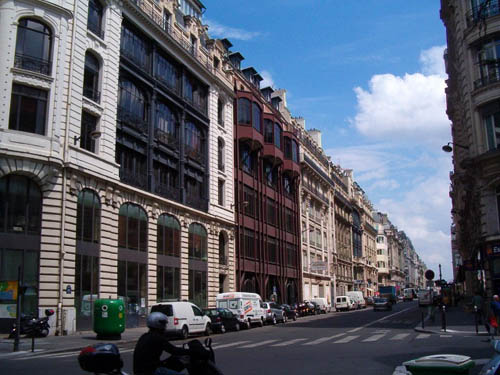 Walking from the restaurant towards Les Halles on Rue Fauborg Montmartre.

Place de la Republique. France's own Statue of Liberty.