Cimetière du Père Lachaise
In this beautiful cemetary, many famous persons are buried. It is located somewhere in the outskirts of Paris with views over the city. The magnificent and rare thing about this cemetary, is that most graves are shaped like small houses. There are a lot of trees and the cemetary even has its own streets with names, addresses of the dead!

Now we are just climbing the stairs from the metro up to Pere Lachaise, Paris largest cemetary.



Cimitière du Père Lachaise is a very special and beautiful cemetery where many famous people are buried in extremely decorated and large tombs that almost can be compared to small houses. It was bought in 1803 by Napoleon from Père de la Chaise. Napoleon expanded the cemetery 6 times. Jim Morrsion Chopin, Sarah Bernhardt, Oscar Wilde, Moliére, Maria Callas and Edith Piaff are among the most famous people that are buried here.



The tombs are like houses for the dead. They are beautifully decorated.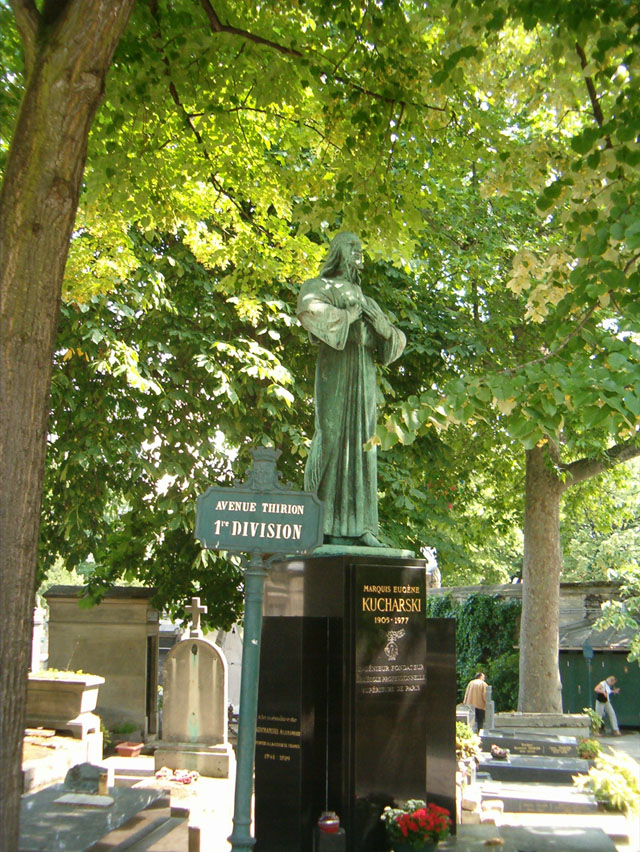 It is like a city for the dead. There are even names of the streets. And it is divided into divisions, some kind of blocks between the streets.



Tour Montparnasse seen through the cemetery gate.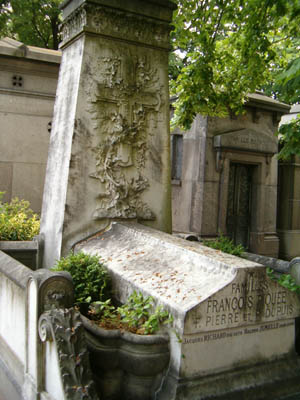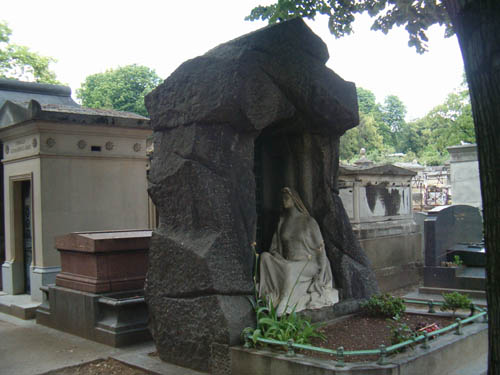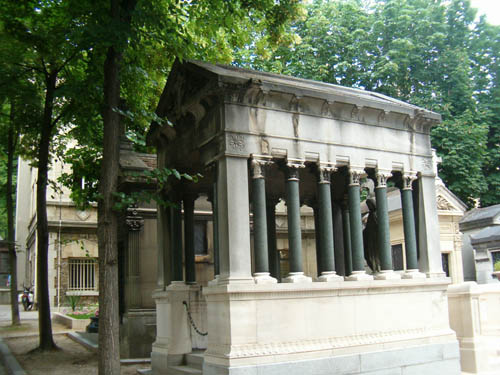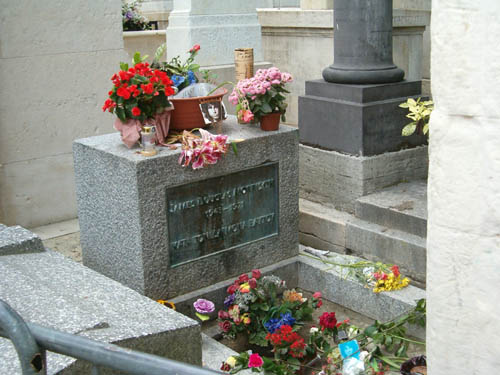 This is Jim Morrison's grave. Even though it is not so impressive compared to the other graves, it is the most popular to visit. Especially American tourists go on a pilgrimage to the singer of The Doors.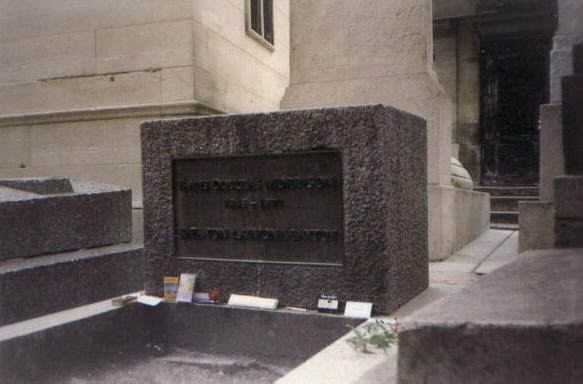 Jim Morrison´s grave in June 2000. The naughty ciggarretts and bears are replaced by flowers and photos.



Frédéric Chopin's grave.



Père Lachaise has almost become a "Disneyland for the dead" with all these tourists.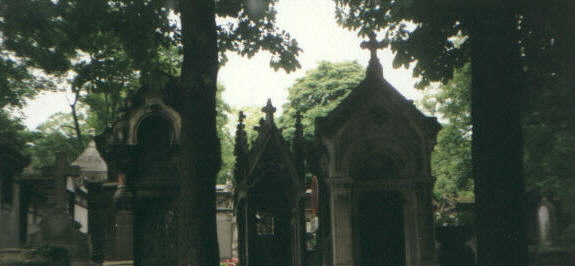 The tomb´s almost create a skyline for the cemetary.