Les Halles and Beaubourg
The area on the right river bank is dominated by two hugh complexes: Forum des Halles in Les Halles and Centre Pompidou in Beaubourg. These two meating places are just 5 blocks from each other. Boulevard de Sebastopol divides Beaubourg from Les Halles.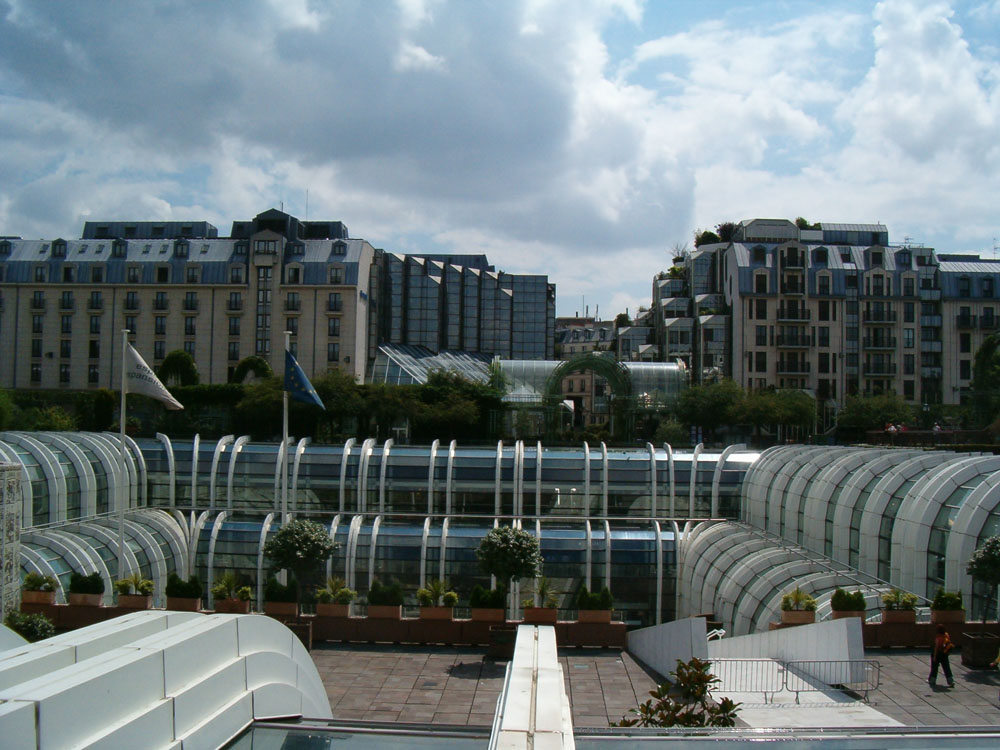 Les Halles was formerly a marketplace for fruits and vegetables. Forum des Halles is an underground shopping mall with 3 stories underground. On the ground floor there are fresh gardens with pavilions and sculptures. La Maison de la Poèsie (culture center for poetry), Le Pavillon des Arts (culture center for modern art) and the 4-star hotel Novotel are palm shaped buildings in glass and metal that are included in the Les Halles complex.



Les Halles was built in 1979 and was heavily critisized. I think the architecture of the buildings and gardens are beautiful, I personally don't understand why the people in Paris are so conservative.



An outdoor plaza with sculptures that was very hot meets you 3 floors below ground. Here we found Paris own edition of the Swedish free newspaper Metro.



St-Eustasche. A gothic cathedral next to Les Halles that looks like and has copied its interior from Nôtre-Dame. Molière is buried here.



There are sculptured greenery that look like animals in Les Halles, like these elephants right in from of St-Eustasche.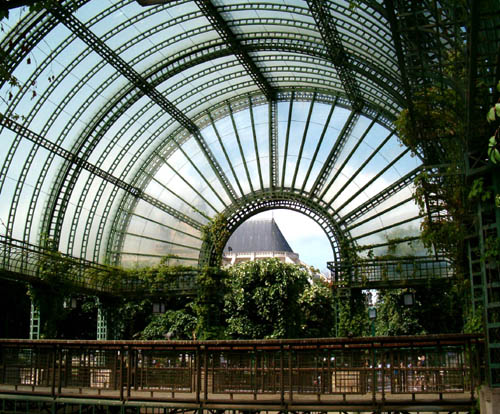 A glass pavilion in Les Halles.



Bourse du Commerce at Les Halles.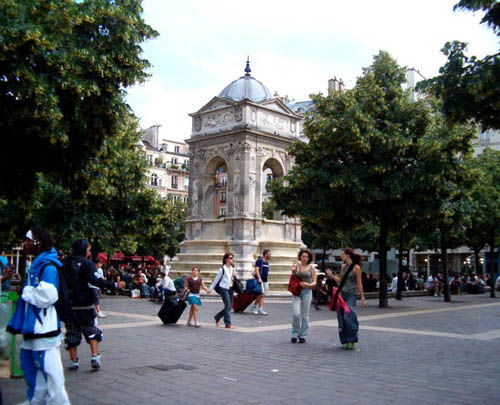 Fountain des Innocents by Jean Guojon at Place des Innocents. The last remaining renaissance fountain in Paris. Unfortunately the water wasn't flowing when we were there. The square is by some unknown reason a popular meeting place for young people.



Walking towards Centre Pompidou.



Place Georges Pompidou, the square in front of Centre Pompidou with performing artists that try to paint visitors, just like in Montmartre.



Centre Pompidou, named after president Georges Pomopidou, has been Paris largest tourist attraction since 1977. The special thing about this building's architecture, that is design by such famous architects as Richard Rogers, Renzo Piano and Gianfranco Franchini, is that all elements that normally are placed on the inside, is instead built on the exterior. That gives a weird feeling of a construction site.



For example, the air shafts are not only placed on the outside, they are placed all over the square!



Personally, I think that modern art just isn´t that spectacular as classic art as you can behold at museums like the Louvre. There is surely some cool and famous art, but we had very little time.



So the coolest thing with Centre Pompidou was having a ride in one of the glass enclosed escalators with great views of Paris because they are built on the outside of the building. It feels like it is going all the way to heaven. I took a ride in 2000, but not in 2006.



Centre Pompidou meets Nôtre Dame. Old meets new.



Centre Pompidou from its back entrance on Rue du Renard.



Rue Renard towards Nôtre-Dame.