Population: 2 113 000 (metro 11 293 000)
Year: 2000 and 2006
Paris, France´s capital and largest city is also a world famous metropolis and the Europe´s largest metropolitan area outside Russia. I visited Paris in June 2000 for almost a week, between Thursday 22nd to Tuesday 27th and in June 2006. Paris is, not unexpected, a very interesting city, comparable to all of the world cities. More than 100 years ago, baron Hausmann worked with the architect Adolphe Alphand, who organised the new elegant avenues that totally changed the shape and look of Paris to a more open and elegant city.The city differs in its characters because there are so many different kind of areas: the small old-time art districts, broad boulevards with famous stores and restaurants, beautiful parks, many famous monuments and museums, big squares and parks, many fountains and ultramodern districts with big companies and futuristic skyscrapers. The architecture is both classic with large palacelike buildings, smallscale with charming small houses and ultramodern with tall buildings and monuments. Actually Paris doesn´t have a city center, Paris consists of may different districts called "arrondissements". Each of them have at least one own city center, or a very urban downtown feeling through the whole area. If there is a city center, it would be Ille de la Cité, because this is the island where the old original Paris is. The fastest way to get through Paris is by metro, since it is almost impossible to get a cab. The bad thing about Paris is that most people are unfriendly and dislike tourists, especially if you don´t speek French! We had time to see very much of the many different sides of the city, except for the slum, boring suburbs and amusements parks like Parc Asterix and EuroDisney (doesn´t matter much anyway). Sometimes the traffic feels like total chaos and though there are many sidewalks there are not many pedestrian streets.

MY EXPERIENCE
Late June 2006 I went to Paris for 7 days with my girlfriend. 2 and a half days where lost, however, because of the long bus trip. It was my 2nd trip to Paris, I was also there back in 2000. We travelled from Copenhagen (after going by a tourist bus from Malmö with no seats available along Öresundsbron) with the Danish lowfare travel company Europas. The bus turned out to be a minibus to keep the costs low when passing the Great Belt Bridge. In Odense we luckily could change to a "real tourist bus", however without air condition.
The bus stopped about 4 blocks from our hotel, at another hotel for some reason. So we had to carry our heavy baggage ourselves after the 24 hour long journey. Not so funny…However, the visit to Paris was nice, though the weather was changing, some days were cold and raining, but all days except for one, it turned sunny later. We tried to see as much as possible. We also noticed that some citizens of Paris, especially elder ones, were unfriendly when we spoke to them in English, while some citizens where very friendly. Paris is one of the greatest and most unique cities in the world, both when it comes to architecture, art and shopping.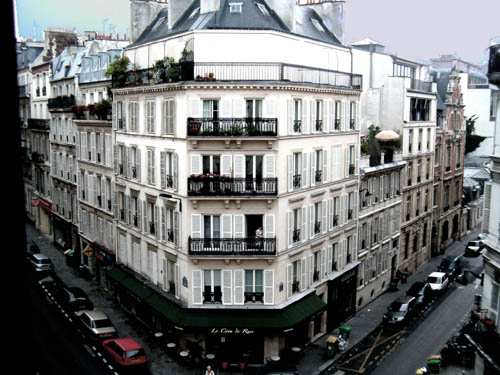 Hotel Vintimille. The place were we stayed in June 2006. Our hotel was a "joker", that means that we didn't know what hotel we should stay at until we reached Paris. It isa 2-star hotel in a residential area in Montmartre in the 6th arrondissement. It is situated just some blocks to the traffic hub Place Clichy and just a few blocks to Place Pigalle, where Moulin Rouge is.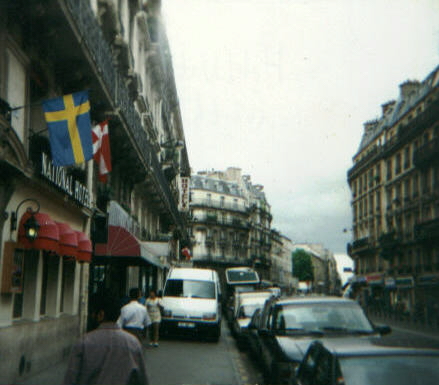 In June 2000 I stayed at the 3 star Hotel National located in the Bercy district east of Seine (close to Gare de Lyon train station).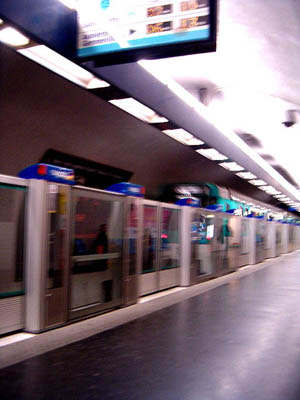 The subway system, called the metro, of Paris is very worn, but effective. The trains are very old, except for on some lines. This is one of the few stations that are upgraded with sliding glass doors on the platform. The buses and trains of Paris are white with a turquoise brand.