Offenbach
Offenbach is a city that is bordering Frankfurt to the east and could be considered a suburb of Frankfurt am Main. The city is a bit grey and stiff and the city has many problems with crime and segregation. The nicest parts are the areas with private residences in the outskirts. Offenbach used to be the center of leather industry, but it has declined recently, but new buildings have also developed, creating an interesting skyline. I visited Offenbach as part of my Frankfurt visit, I didn't know anything about the city and just wanted to see how it looked like after a day of sighseeing in its big brother Frankfurt. Since much of the city has been bombed during WW2, there are very few beautiful old buildings left, but Offenbach has a collection of 4 highrises taller then 60m, right in the city center. That is unusual in German cities of that size.
Population: 118 000 (part of metro Frankfurt-Rhine/Main)
Year: 2010 (April)
State: Hesse
Tallest building: City Tower (120m)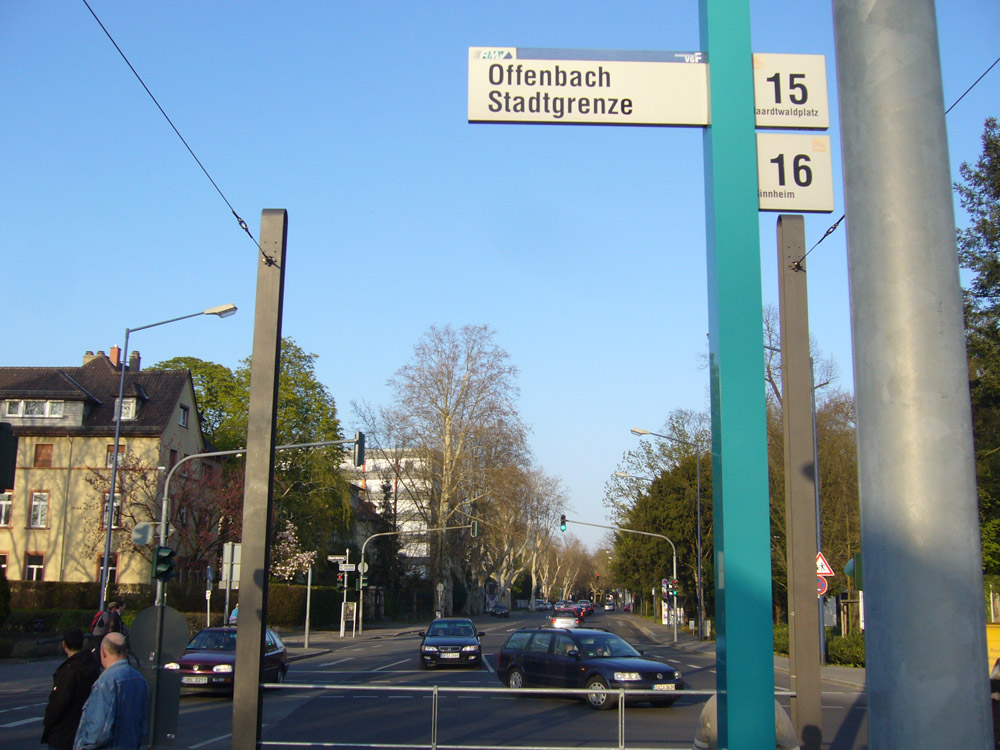 The city border between Frankfurt and Offenbach.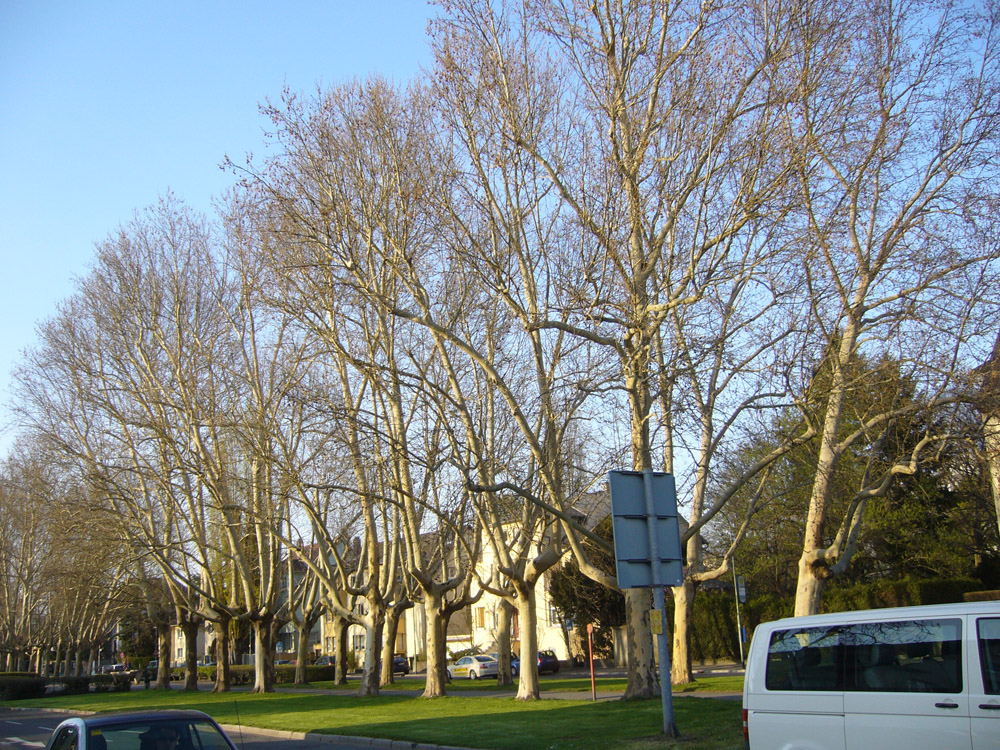 This nice area was the first I saw of Offenbach, after getting off the tram at the city limit. Then I took a bus to the city center.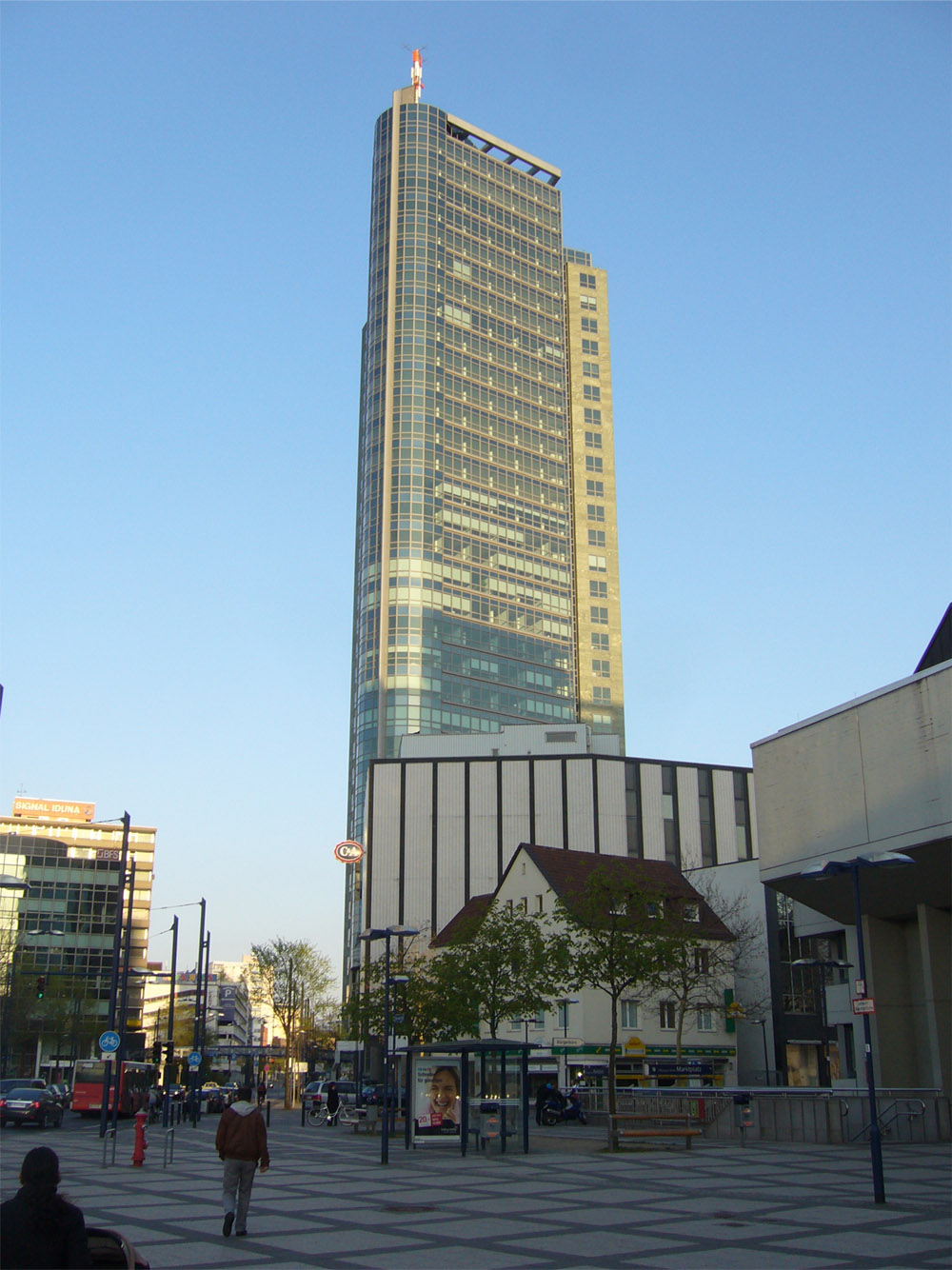 City Tower. At 120m the tallest building in the city since 2003 stands right in downtown Offenbach. It has 35 floors.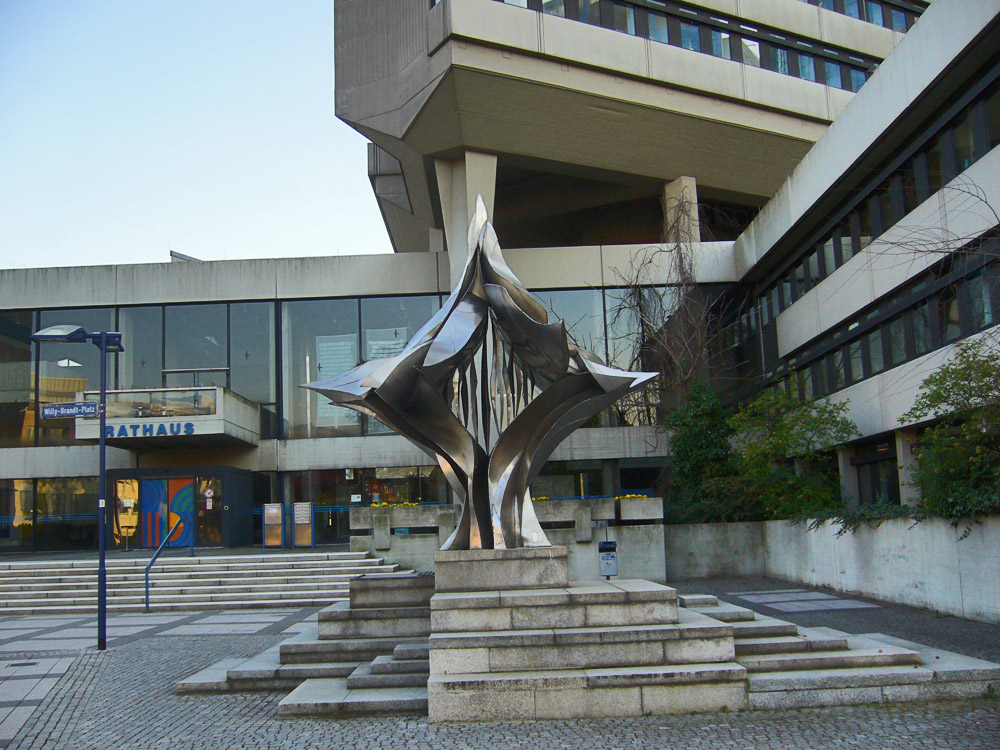 Marktplatz. City Tower is built together with the city hall (rathaus).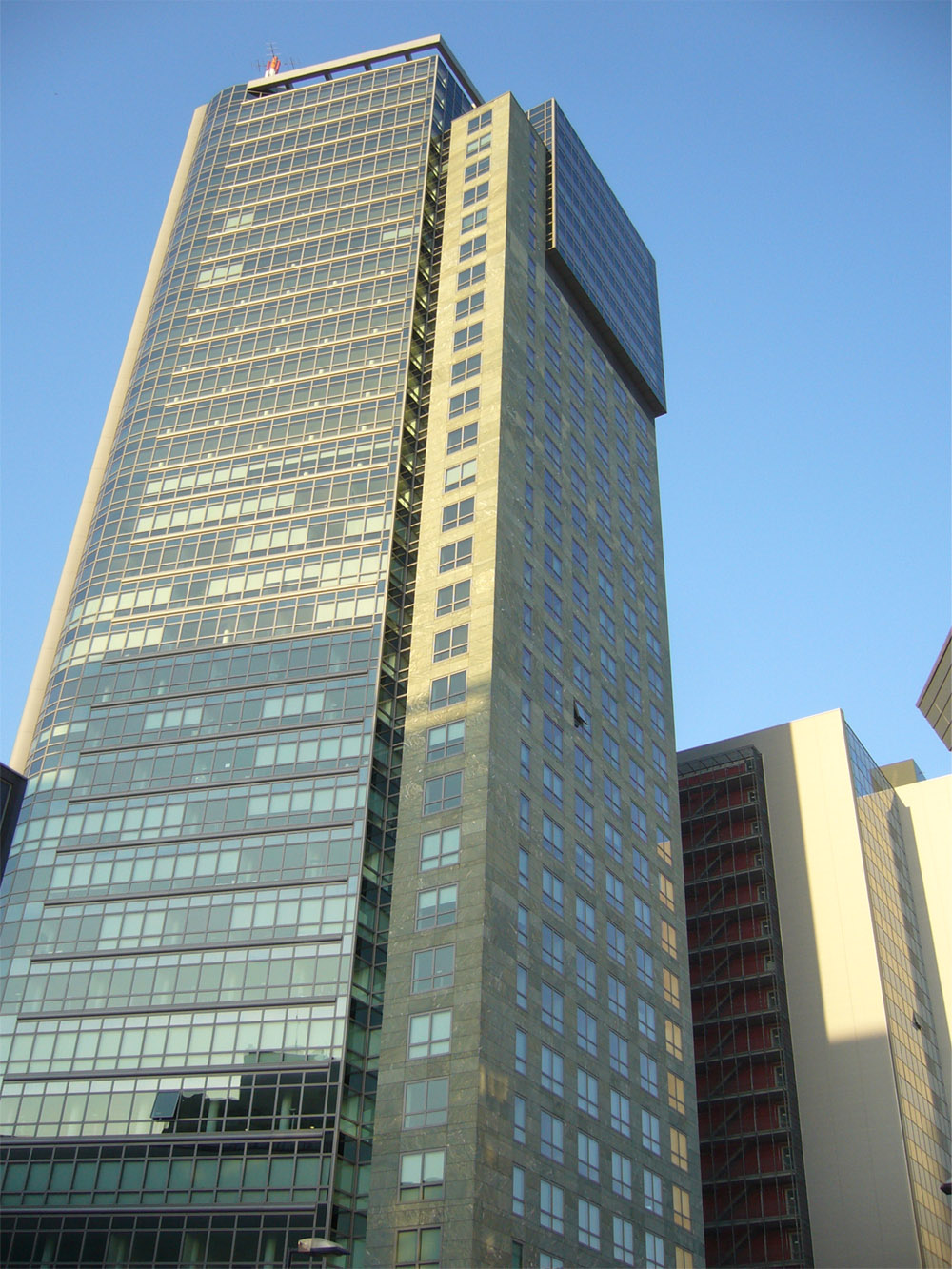 City Tower at Marktplatz. To the right of it is the 22-storey Siemens Hochhaus from 1974.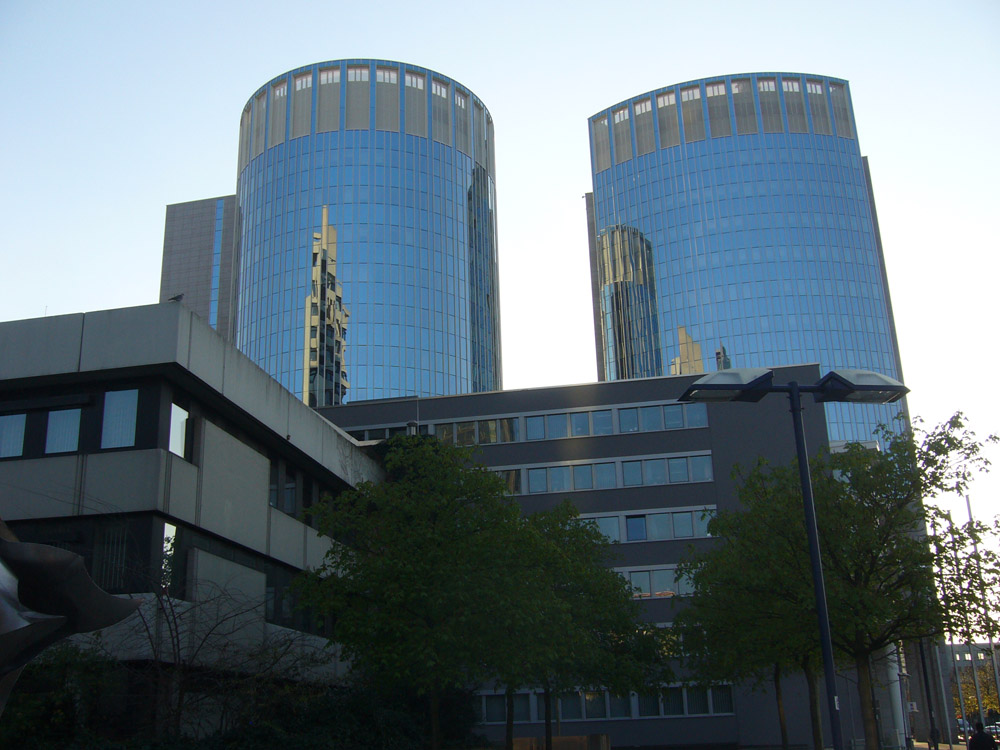 Haus der Wirtschaft 1 and 2. 14-16-storey glass towers from 2001, also situated on Marktplatz.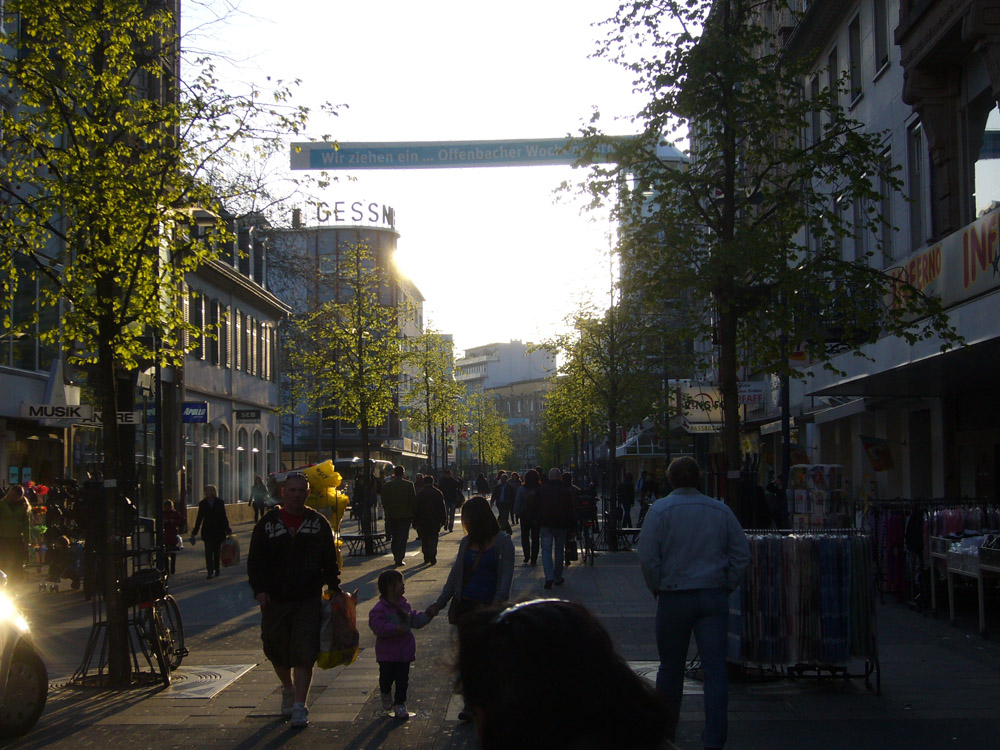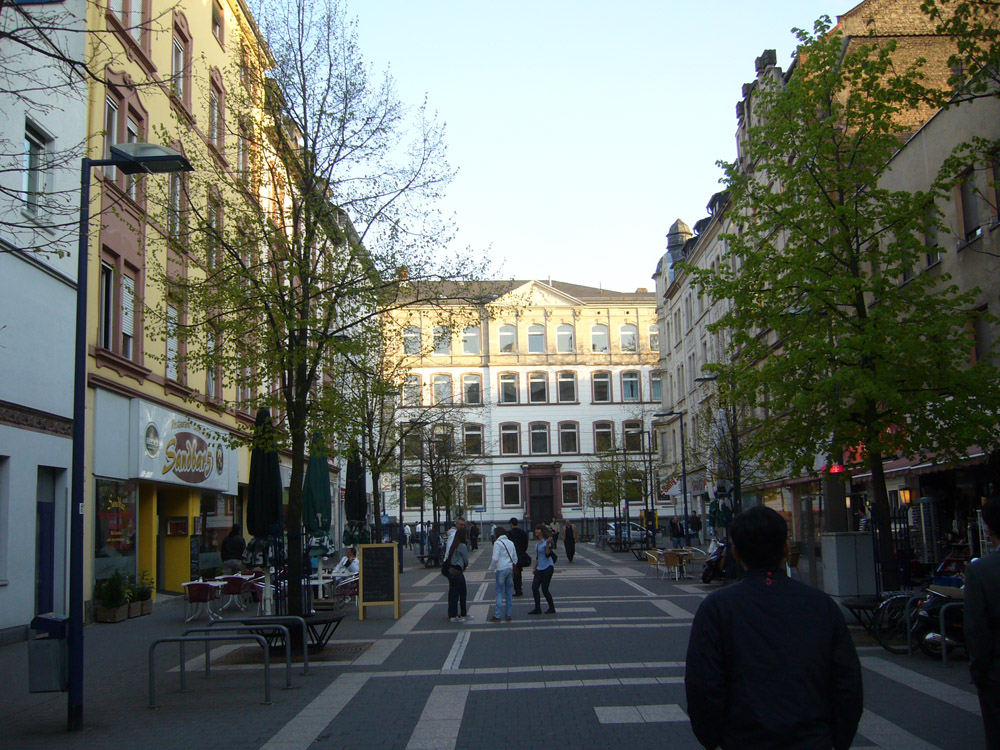 The city center has a lot of pedestrian streets.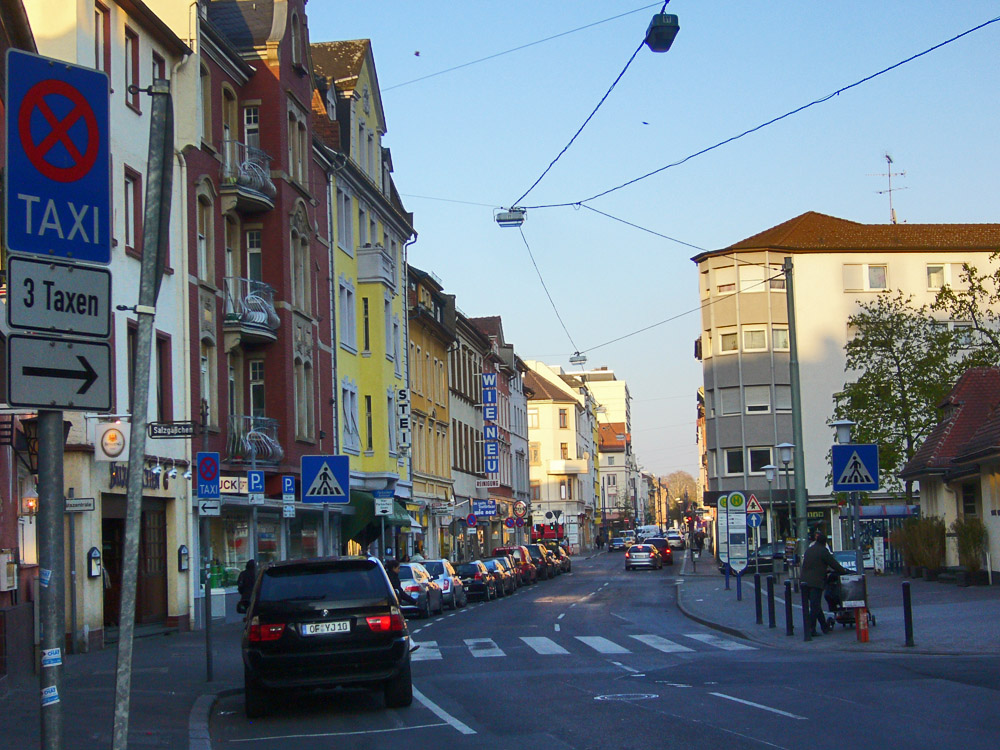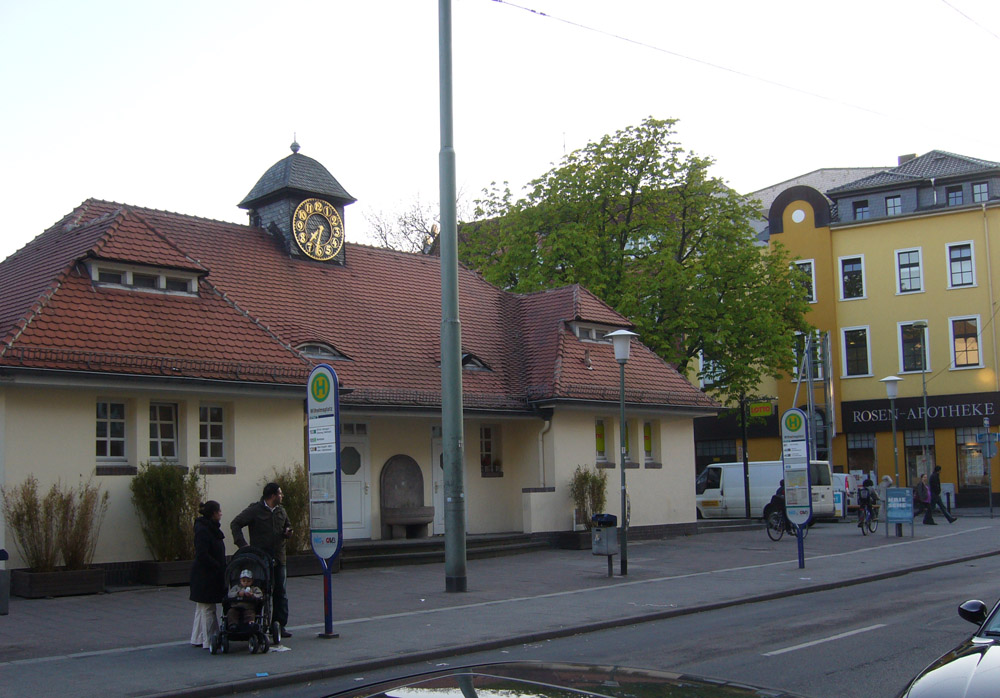 Wilhelmsplatz.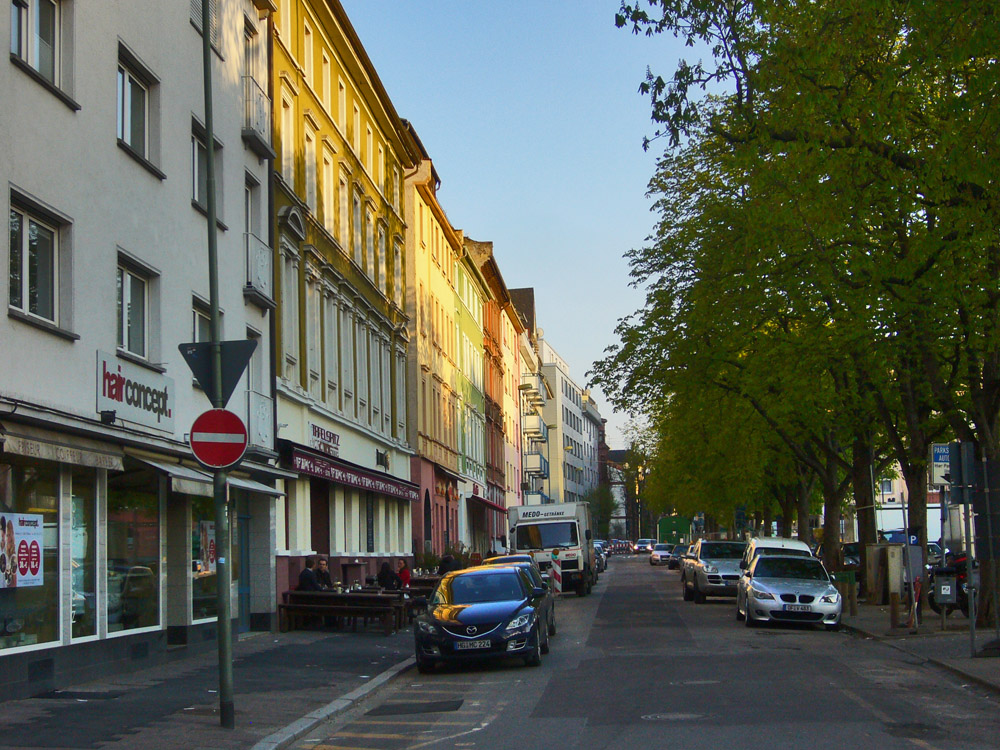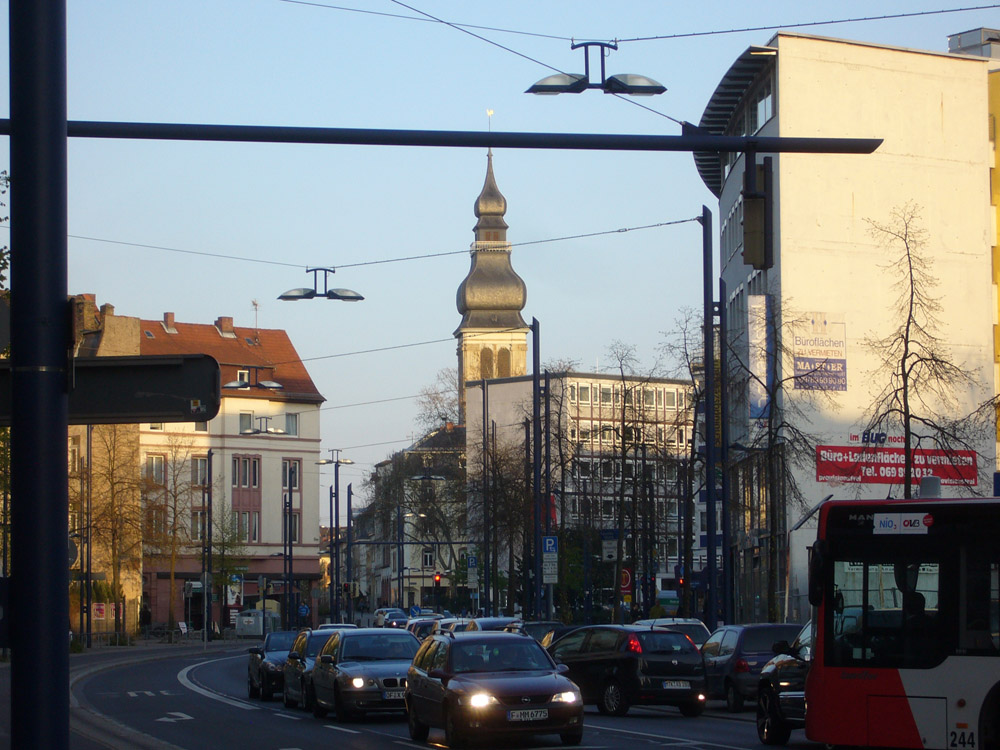 Rush hour traffic in front of a church in Offenbach.