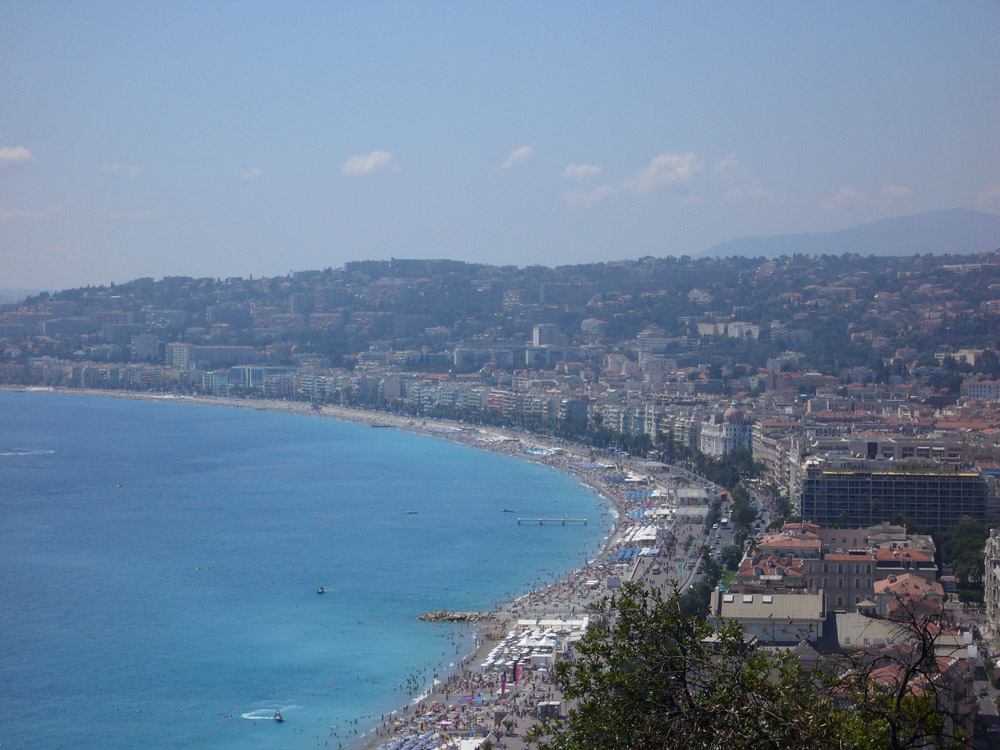 Skyline and views from Colline du Chateau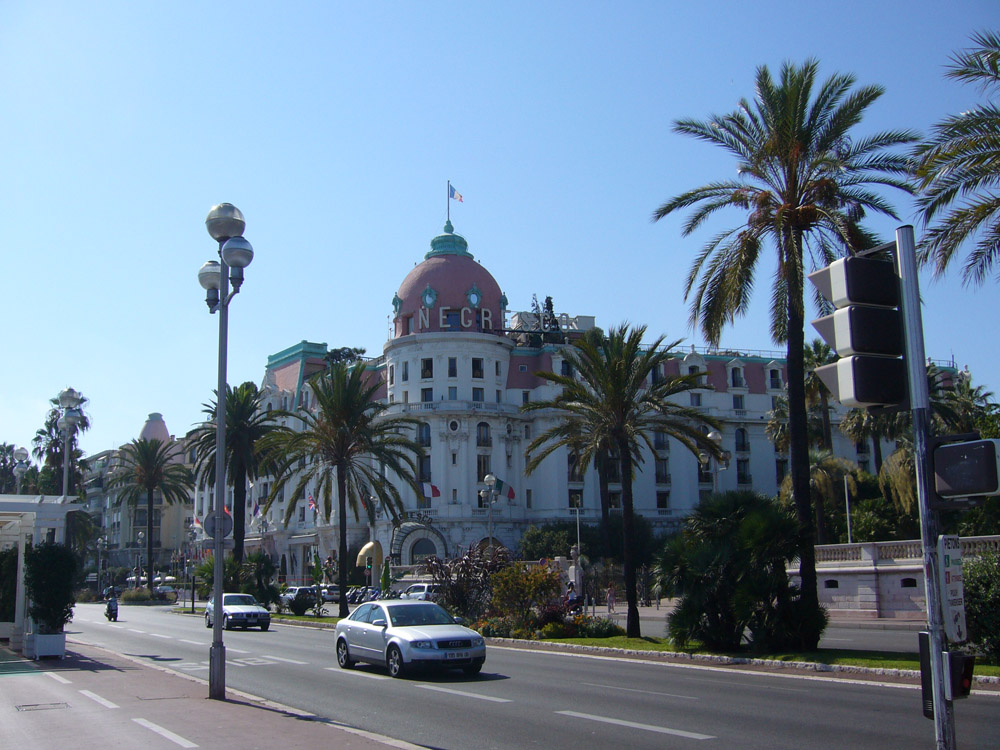 Promenade des Anglais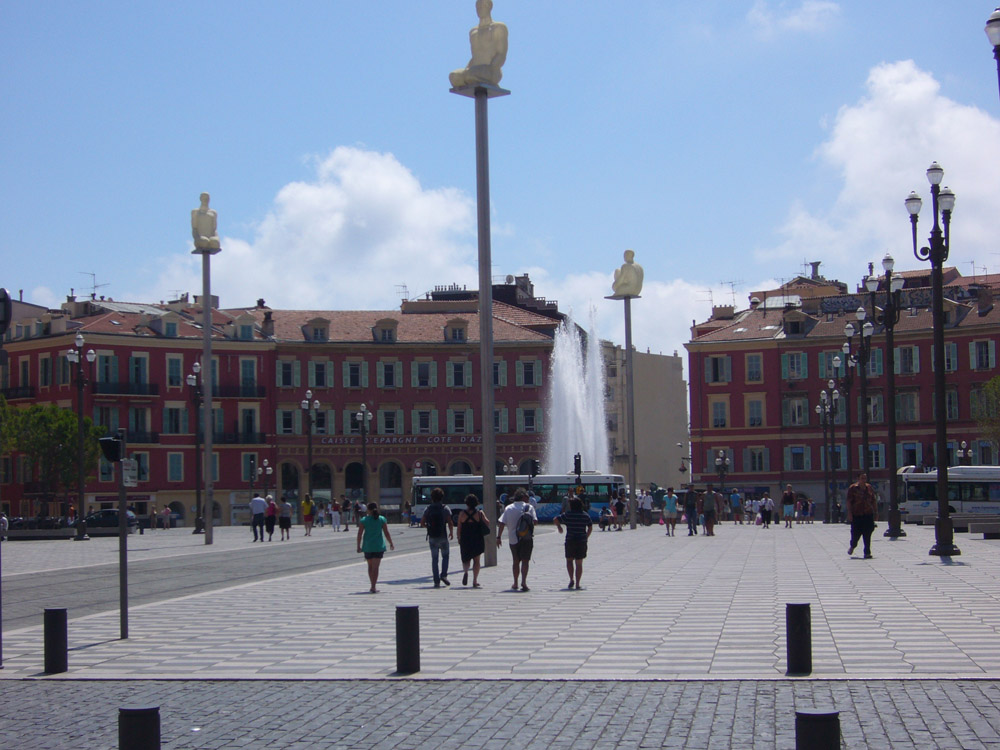 Place Masséna and City Center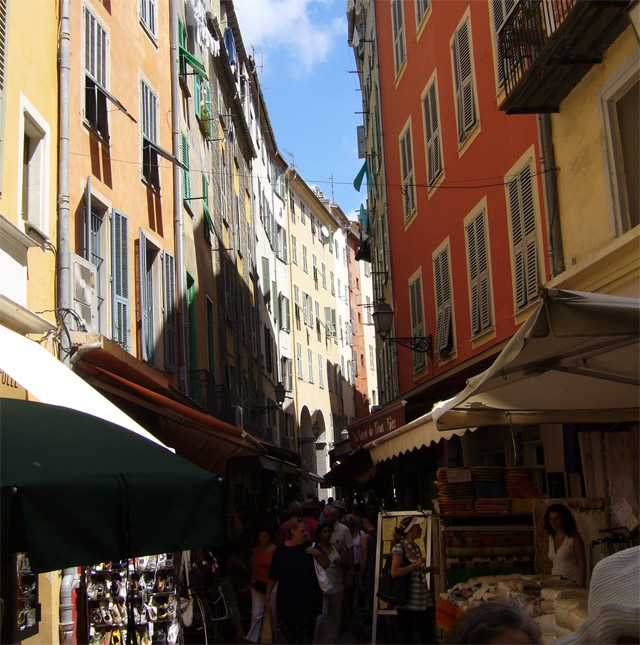 Old Town and Port Lympia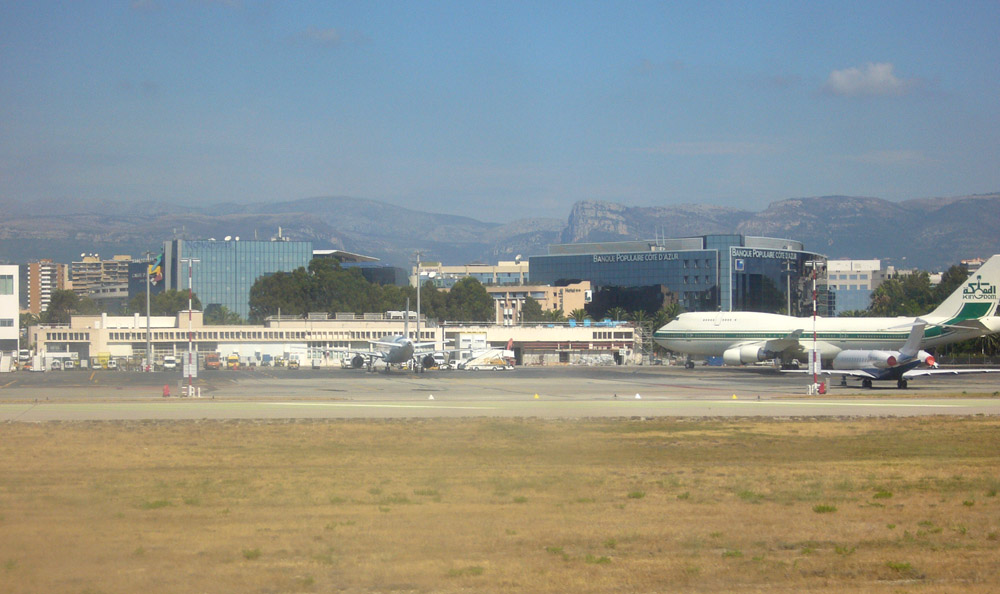 Outskirts and Airport
Nice-Côte d´Azur International Airport is France´s largest airport outside Paris and is built on an artificial island because of the lack of land to build on in the mountains. This is were I arrived and left both 2008 (travelling with Sterling), 2001(travelling with Goodjet) and 2002 (travelling with SAS). The hotel/office complex in blue glass is situated right opposite the main terminal and include some of the few large modern buildings in American style.
Population: 334 000 (metro 943 000)
Year: 2001, 2002 and 2008
Region: Provence-Alpes-Côte d'Azur
I visited Nice at several occasions in August both in 2008, 2001 and 2002, as I visited a friend that lives in the nearby mountains. Nice is France´s 5th largest city and the center of the whole Riviera, and that is where you arrive if you go by plane. The huge amount of rich tourist is the reason why luxorious hotels and expensive restaurants are very common. In the city center, there are many beautiful buildings, fountains, squares, palms and parks. The strand promenade is world famous and the beach very popular. And the surrounding nature is stunning, Nice is situated just between mountains and the seas. But that is the tourist´s aspect. Nice is not only nice, the city also has negative aspects; The crime rate is high, the traffic is very heavy and many of Nice´s residents live in shabby apartments. So even if Nice is the largest city on the Riviera, it is not the richest. But it is a very nice city to visit and a lot has changed during the latest years to the better. A new lightrail system has opened, the streets are cleaner and there are less cars on the streets. Almost all pictures are from 2008.