La Latina and Lavapiés
La Latina, The Latin Quarters, is a small scale, picturesque district, that begins on the south gate to Plaza Mayor. It is the oldest and most cozy part of Madrid. It could be compared to Montmartre in Paris, with the hilly narrow streets, small plazas, open air cafés, pubs, bars and restaurants and charming old buildings. Some beautiful chuches are in the area. It is very crowded and has a lot of entertainment. The Toledo Gate is also here.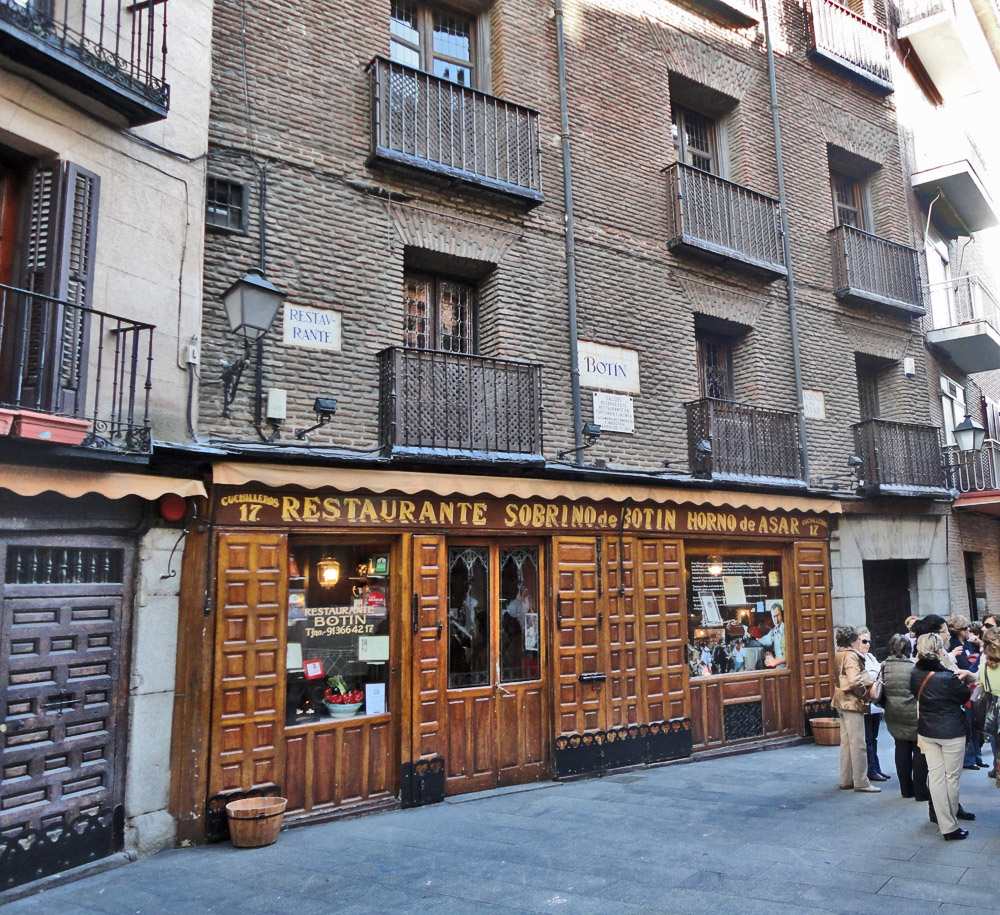 Botín, the world's oldest restaurant. Famous guests are Hemingway, the Spanish king and some presidents.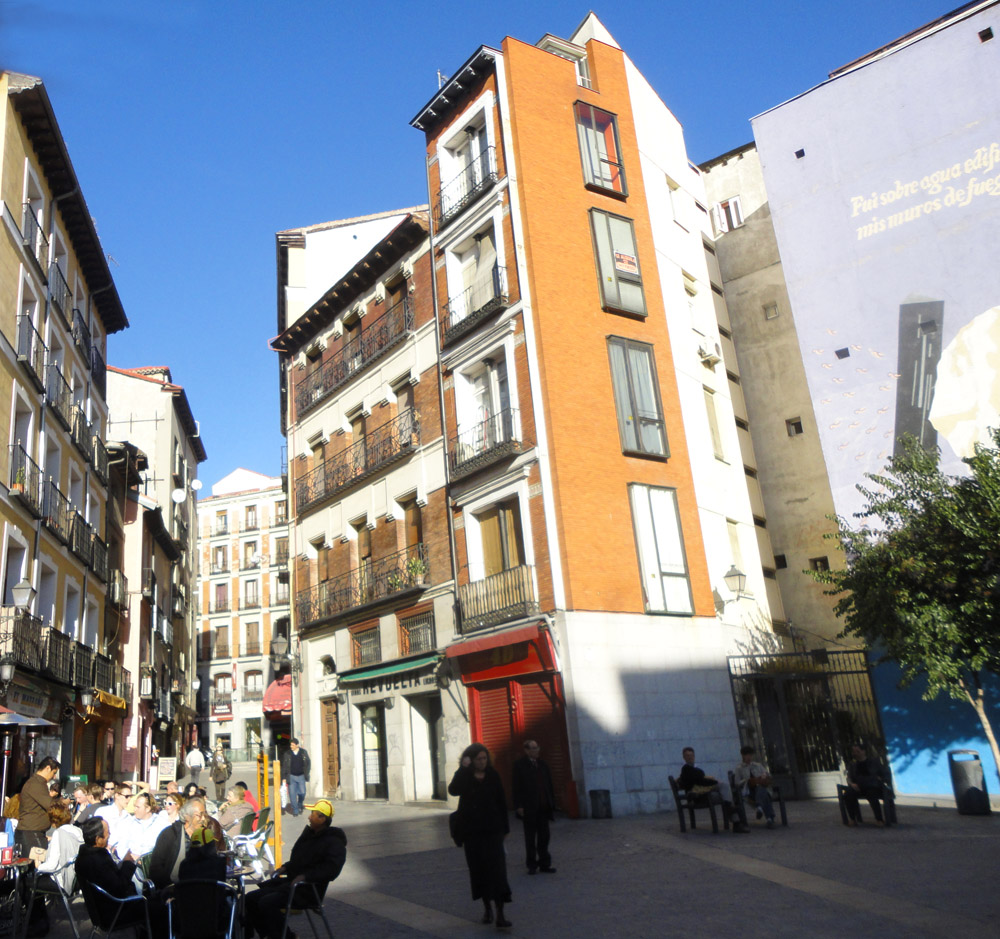 Plaza de Puerta Cerrada, a small plaza just south of Plaza Mayor. We sat for a while on this open air café.
Plaza de Puerta Cerrada. A bit strange with this giant cross in the middle of the square.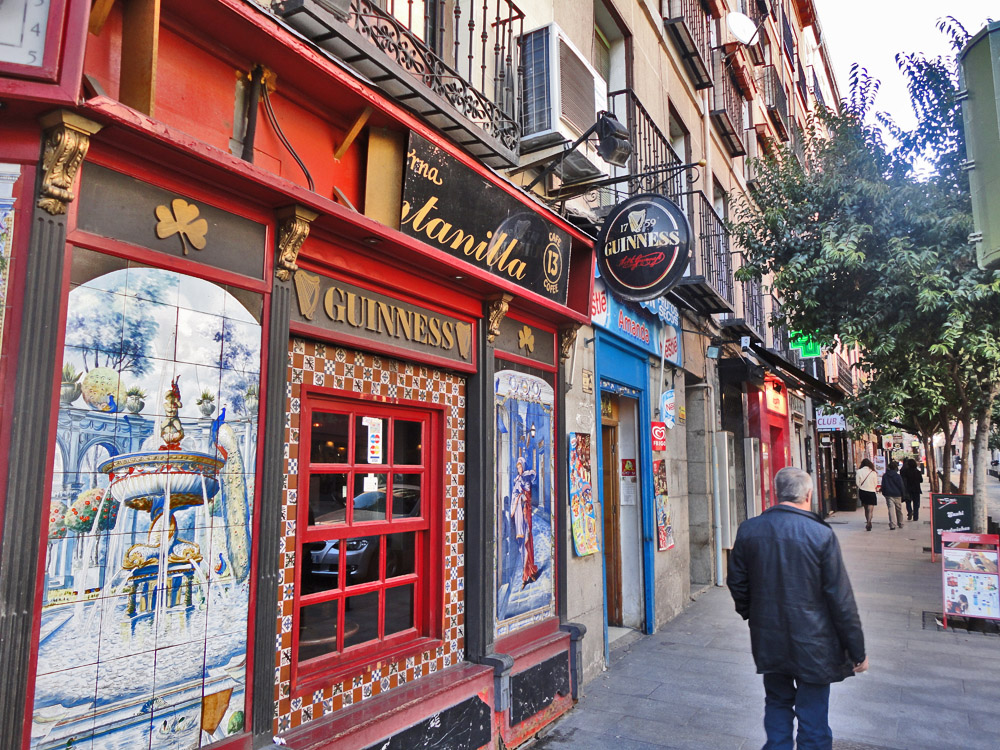 A nice street with pubs just south of Plaza Mayor. Looks a bit English.
The artistic, Montmartre like feeling of La Latina.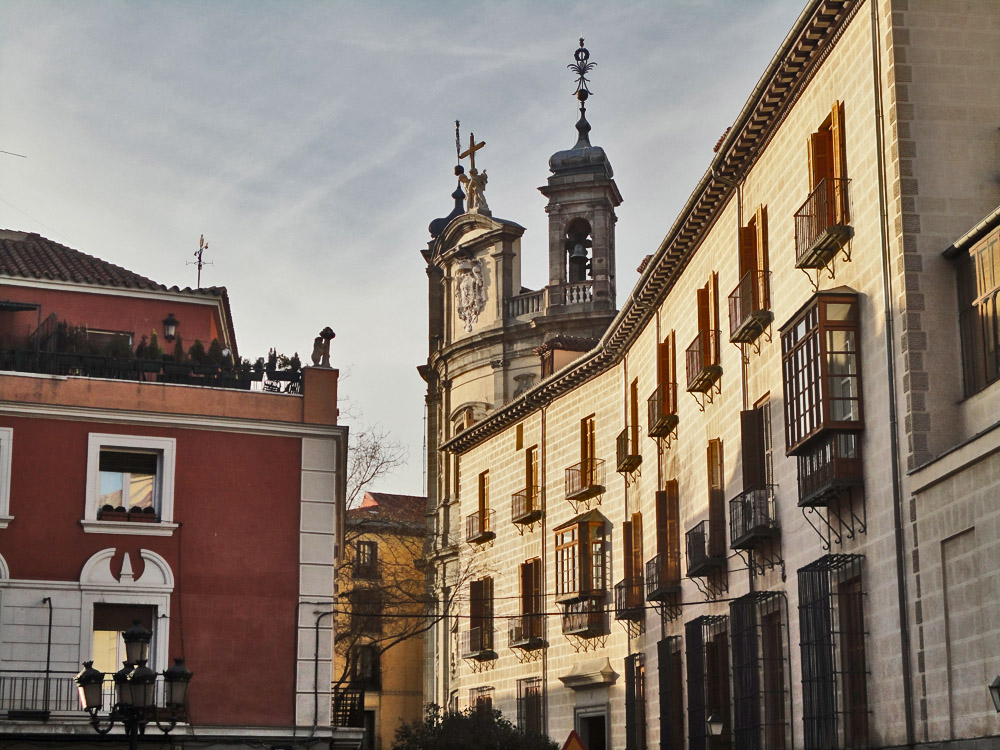 San Miguel, one of the many churches in La Latina.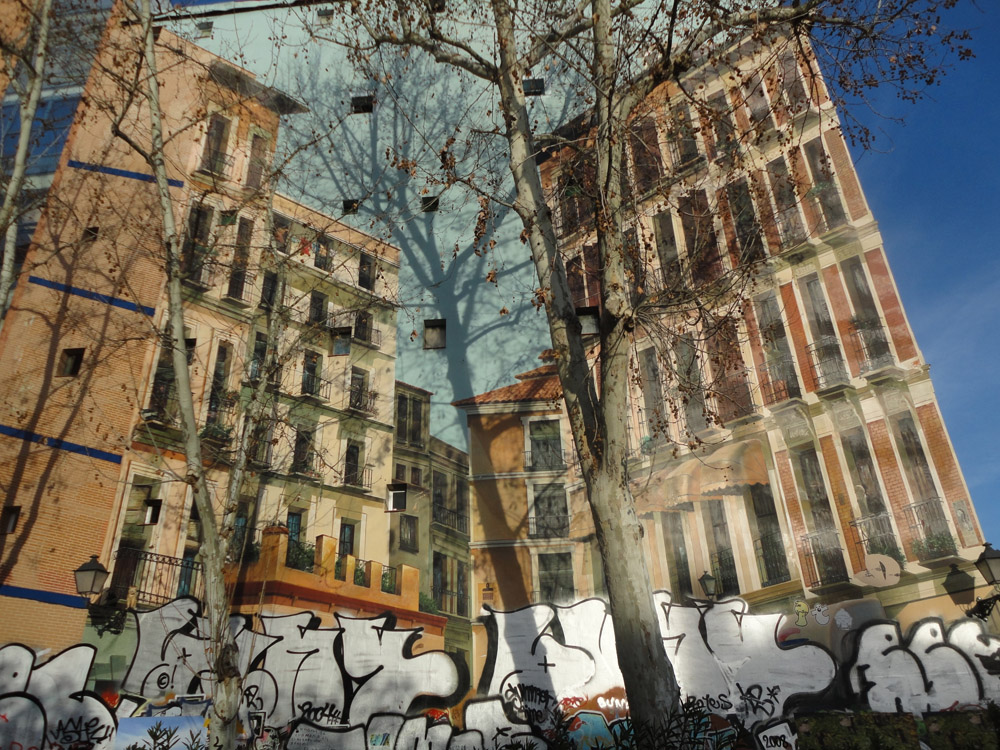 Painted buildings at an exterior at Plaza de Puerta de Moros.
Iglesia San Pedro Capilla del Obispo. A beautiful church at Plaza de Puerta de Moros.
San Francisco el Grande. A large church a few blocks south of the palace, here seen from Plaza de Puerta de Moros.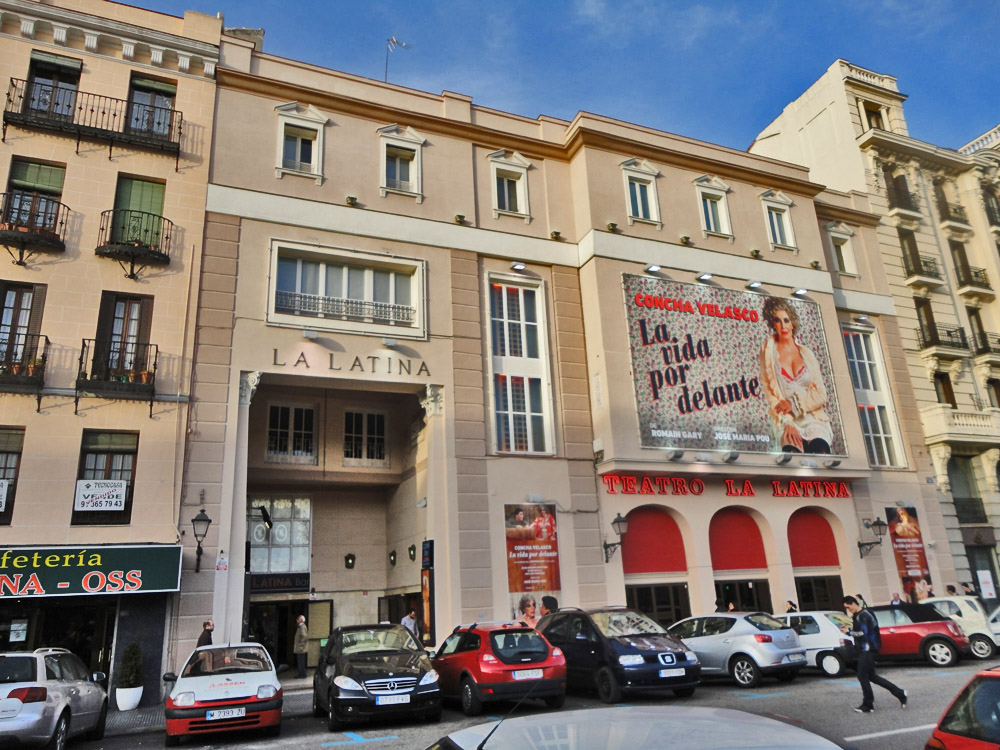 Teatro La Latina, the Theater of the Latin Quarters.
Calle de Toledo, the main street of La Latina.
Nice building in typical Spanish style at Calle de Toledo.
Fernando VII monument. Note the view from the hill to the left.
I don't believe the pharmacy sign that says "24,5" degrees, cause at this moment it felt more like at most 15 degrees.
Puerta de Toledo, the gate of Toledo. Completed in 1827 and located at a trafficated circle in La Latina. One of 4 "arch of triumphs" in Madrid.
Lavapiés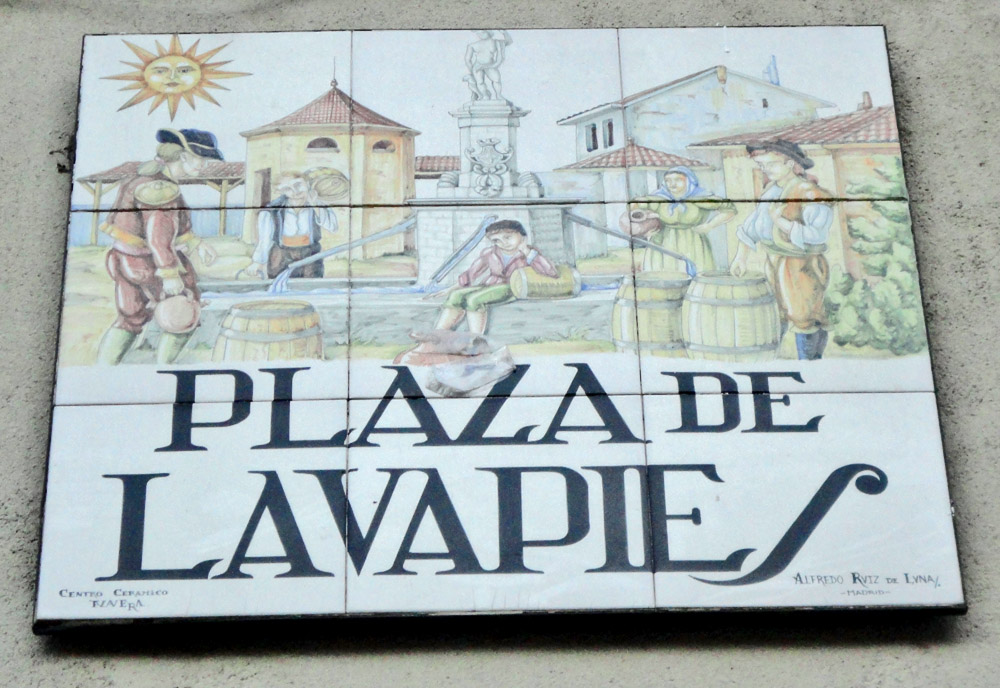 Below and above: Plaza Lavapiés, the heart of Lavapies.
I took the metro to Lavapiés, a small central district just a few blocks south of my hostel near Plaza del Santa Ana, planning to walk the beautiful hilly street up at sunset. But I decided to take the metro instead since there were some gangs and obscure types in the surroundings. I didn't want to take a chance my last day.
Lavapiés is a small multi cultural area and is surely nice if you know it, but it just didn't feel safe compared to the other areas in Madrid I visited, at least not in the evening.