London by night
This page features a collection of photos of London after dark. Unfortunately some of the photos are a bit crappy because of the digicam I owned then. Many of the landmarks are lits after dark, and Piccadilly Circus is filled with neon lights, but I found some streets surprisingly dark, especially the view from River Thames could be more impressive.
Westminster: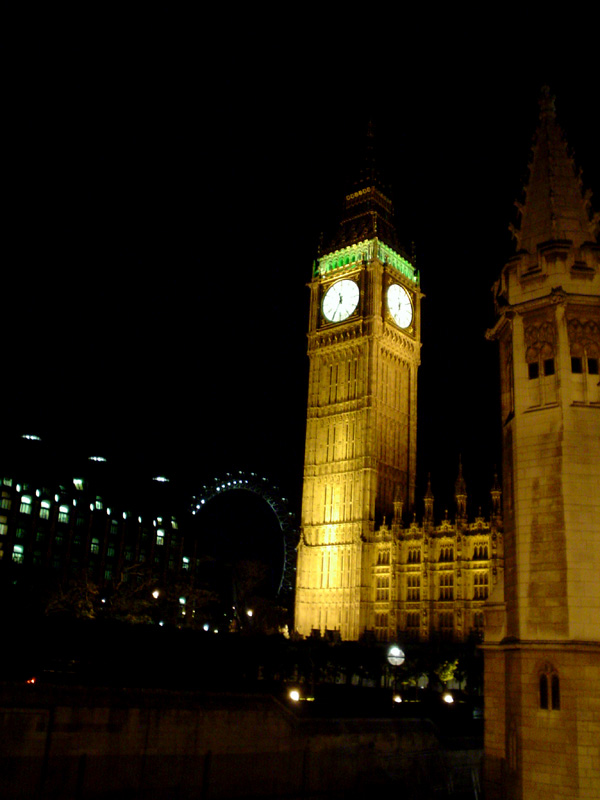 Big Ben (and The Eye) after dark. These shots were taken the first night after the arrival.

Westminster Abbey.
Piccadilly Circus: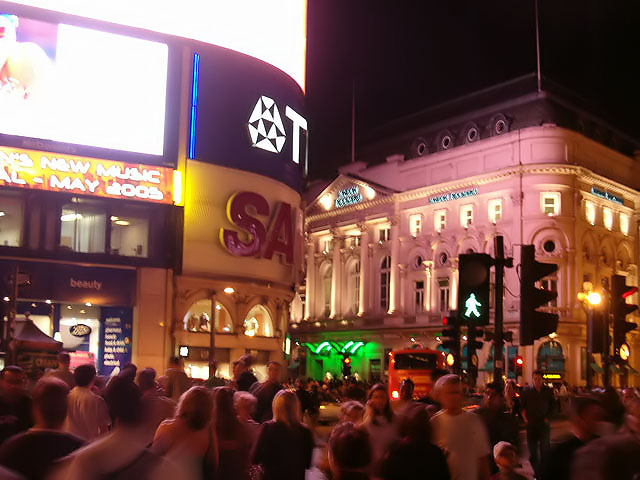 Piccadilly is a totally different place after dark. The neon signs and the increasing number of partydressed
people transforms it. Despite it is so famous, the place itself is surpisingly small, but there are a lot of things
in the surroundings, belonging to Piccadilly: 3 large hotels, 2 large record stores, a large Burger King, a wax
museum, several famous theatres and cinemas.

The statue of Eros rising above a bronze fountain (right) is one of the symbols of London (I didn't know its name when I was there though).
It was originally a memorial to the philanthropist Lord Shaftesbury.

And the view from the window was nice (though partly blocked by a 2-storey bed),
I could clearly see the nice 35-story skyscraper Centre Point, the a large and a bit
shabby (yes!) courtyard just behind Piccadilly Circus and the Swiss Re/Tower 42
cluster in the background. From the corridor window just next to our room, we
could see The London Eye and Big Ben in the distance.
Regent Street.
Views from Thames:
London Eye at River Thames.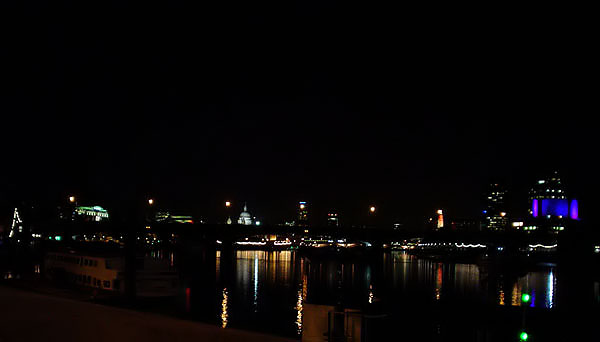 St Paul's Cathedral and the city center's skyscrapers at River Thames.
Bloomsbury:

Euston Tower. On our way to find BT Tower, surprisingly
enough we found this skyscraper from 1970 instead first,
that is 124m tall and has 36 floors. It is the borough of
Camden's tallest office building.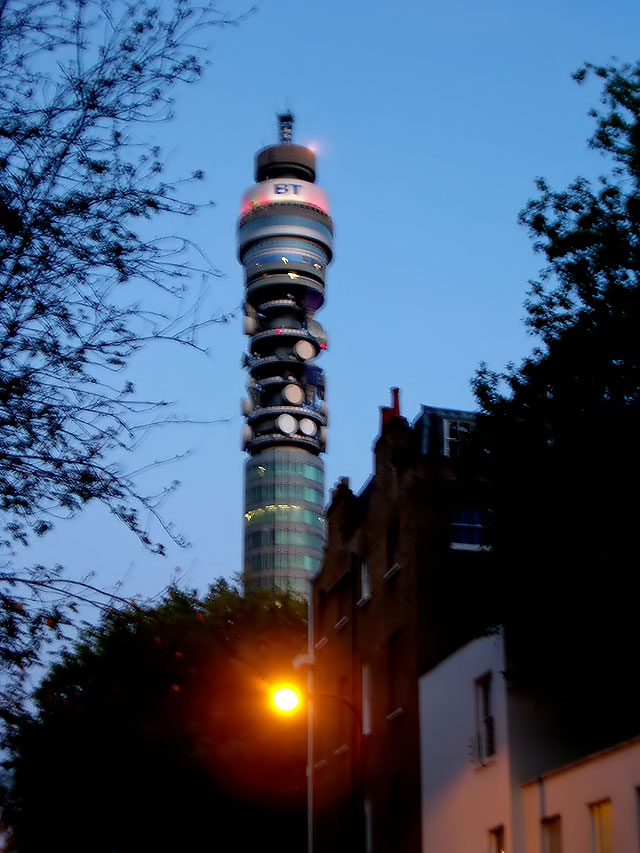 British Telecom Tower. At 191m, this famous telecom tower from 1964 is London's 4th tallest structure.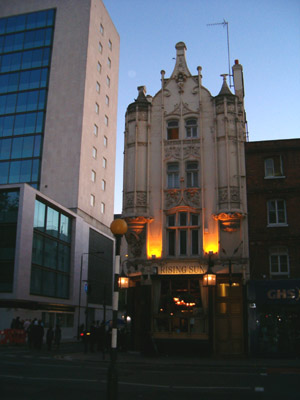 On the way home we found the house of the rising sun.
Soho:

Soho is after dark crowded with drunk people that want to party. Judging from all the
ambulances in the area and the sirens constantly sounding, it might be a dangerous area at night.
Trafalgar Square:
Trafalgar Square in 2005. It doesn't look that dark in reality.
Trafalgar Square at sunset in 1999.