North of Central London
This section is about some London boroughs that are situated on the north side of Thames, between the city center and the suburbs.

Islington

Islington's main street. A calmer version of Camdentown, situated north of central London. We went there witht the Mexican guy we meat at the hostel. Islington is home to the gothic nightclub Slimelight, some nice churches and a town hall.
St John's Woods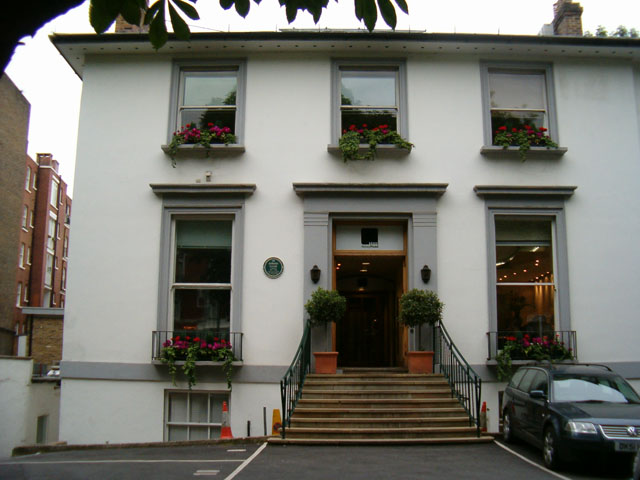 Abbey Road. The studio where The Beatles recorded the famous 1969 album with the same name.



Abbey Road. The famous crosswalk where The Beatles crossed at the front cover of the album. The nice people on the bus told us where it was.
It was hard to cross today like The Beatles did, because the traffic has increased some so much since the 60s.
Hampsted



Hampsted is located in the north of London. It is hilly and have a continental feeling. It was also very hot this day, so we went to its park Hampsted Heth with a nice view over London. See more in the parks and skylines sections.
Click on the picture above to see Camden, also to the North of Central London.