Krakow by night
Kraków has some well lit historical buildings by night.
Main Market Square with Sukiennice (Drapers Hall) to the left and the former City Hall Tower to the right.
Chapel at Main Market Squre.
Streetcars at night.
Drapers Hall.
The Baroque church of St. Peter and St. Paul's from the 17th century is located at Grodzka Street.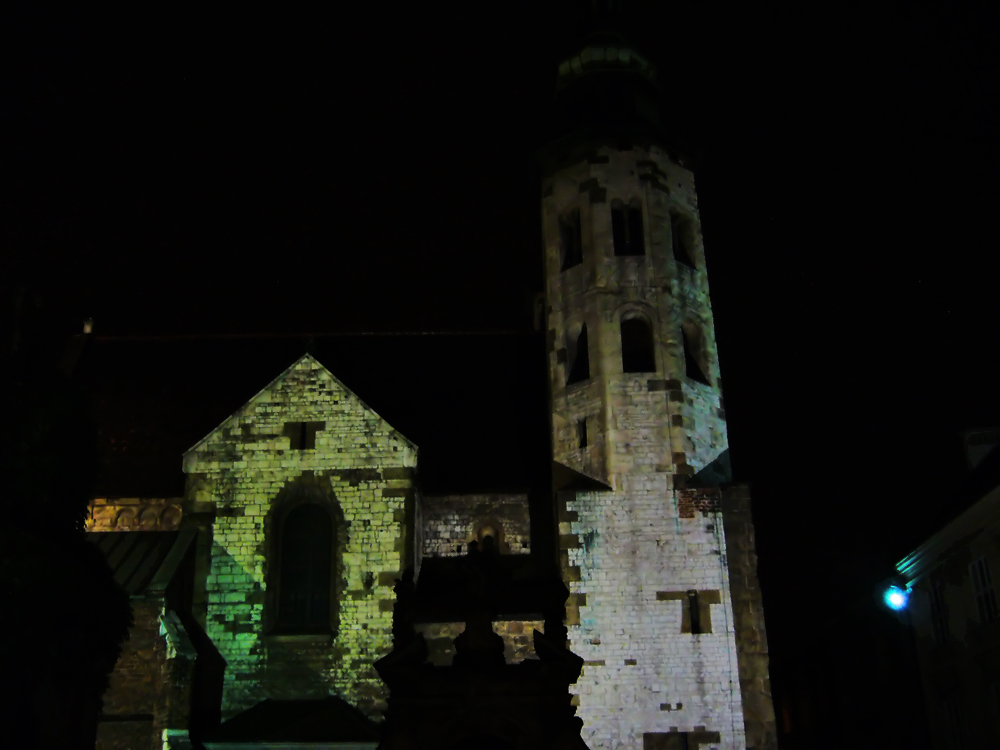 Next to St. Peter and St. Paul's is this steeple.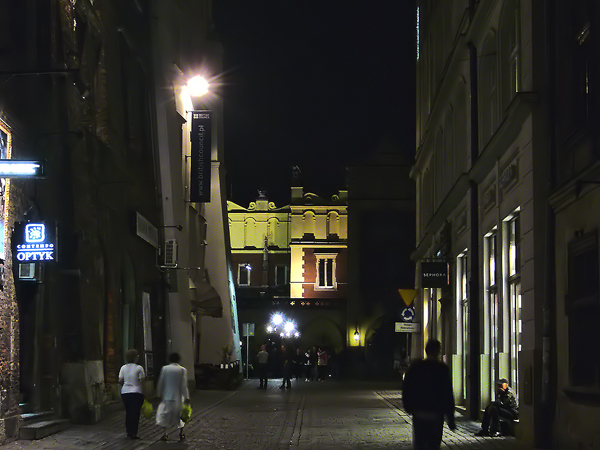 A rainy night at Market Square.