Wawel Hill
Krakow's historic Wawel Hill is a hill where the Royal Castle and cathedral is situated, 228 m above sea level. Wawel is of great historical significance for the Poles and many coronations took place here during Krakow's time as capital of Poland. It is situated just south of downtown, but on the north side of the river. From here beautful historical buildings are leading all the way to Main Square. People have lived on Wawel Hill since 50 000 years ago! And hindus are considering Wawel Castle one of the seven wheels (chakras) of the world, created by one of seven stones thrown by Lord Shiva.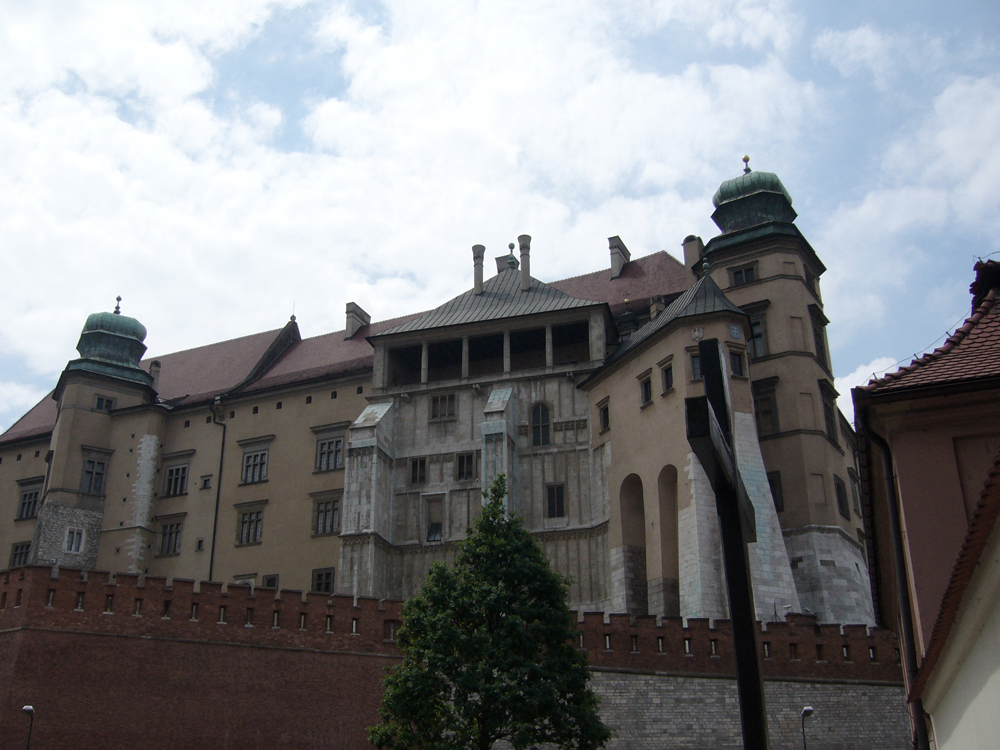 Wawel Hill's fortification. To the right is Kurza Stopka Tower, where the alchemist Michal Sedziwój had his laboratory. During the early 16th century King Sigismund I brought in the best native and foreign artists to create the splendid Renaissance palace, that served as a model for other palaces. the Crown treasury is situated in the Gothic rooms.
Castle Fortification, erected in the 17th century.
Wawel Cathedral, also called Cathedral Basilica of Sts. Stanisław and Vaclav, is Poland's national sanctuary. Sigismund's Chapel is the one with the gold dome, and Vasa Dynasty Chapel is the one with a green coppar dome. The cathedral holds the relics of St Stanislaw, many Polish Vasa kings and Pope John Paul II considered being buried there.
The court of the castle, with one of the typical Eastern European spruces.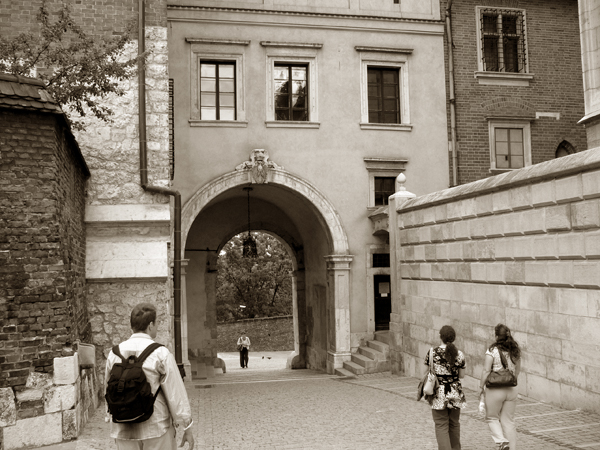 In the 17th century, Warsaw took over the status as Poland's capital from Kraków. After several occupations by Swedish and Prussian armies, Wawel Castle fell in disrepair. In the beginning of the 20th century, however, reconstruction of the castle began when the Austrian king returned Wawel to Poland.
View towards Old Town from Wawel Hill.
Horse carriages are contributing to the old-fashioned atmosphere.
The south part of Ulica Grodzka that leads to Main Square, is filled with tourists.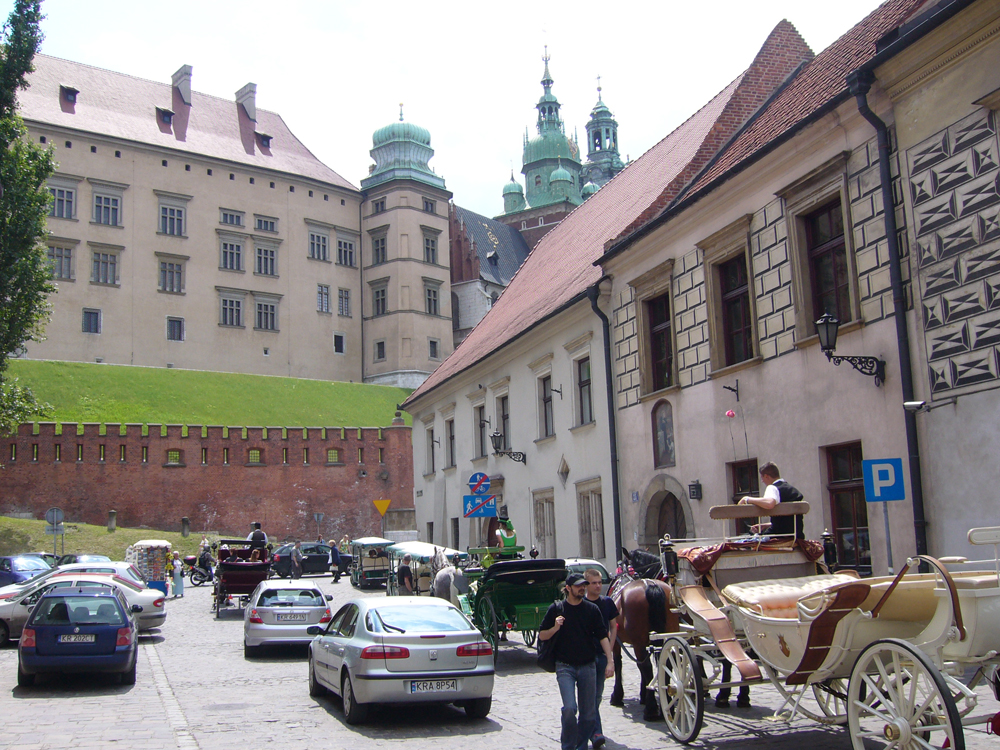 Wawel Castle and horse carriages seen from Grodzka Street.