Population: 44 000
Year: 2008
Region: Provence-Alpes-Côte d'Azur
Grasse is the perfume capital of the world, since it has been famous for its prospering perfume industry since the 18th century. Everywhere you go you can in this charming and beautiful mountain city you can find perfume stores and museums. It is a small town situated in the mountains of Côte d'Azur's Alps. From the entrance to the medieval city center, there are views towards the sea. It isn't that small, however, the medieval core is only one of many districts that form the city of Grasse. The famous movie "The Perfume-story of a murderer" was partly filmed in Grasse, but the square doesn't exist in the city in reality. The city consists of an old part, located on hills, and a newer part below. In the old town there are magnificent views over the surroundings.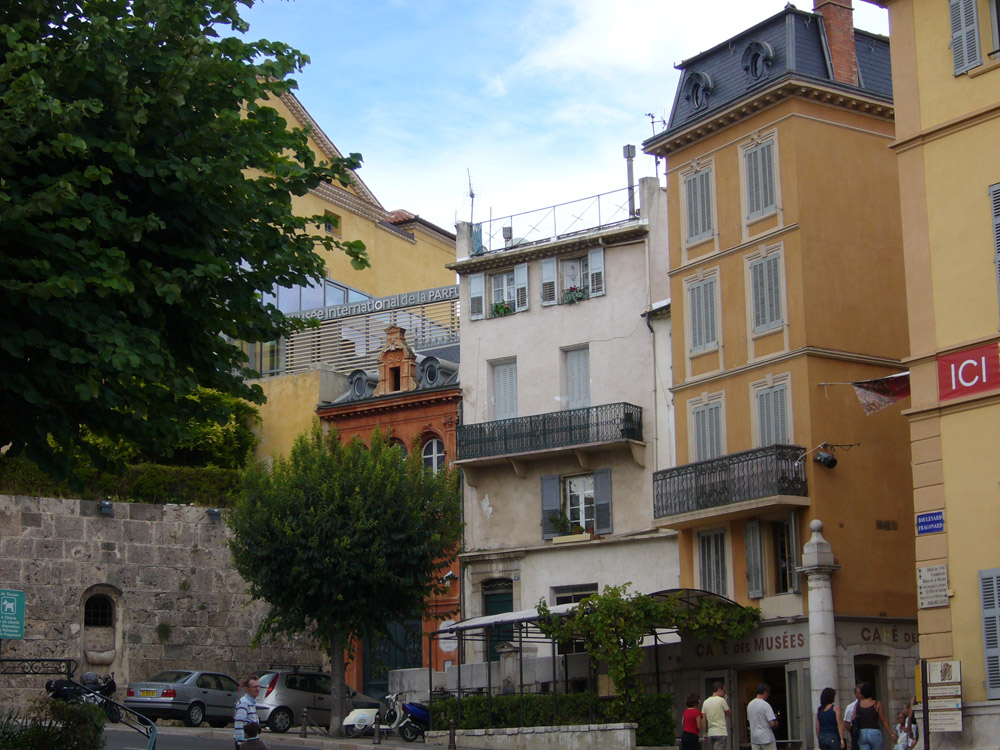 The beginning of the medieval city center. Musée International de la parume to the left.
The casino of Grasse is somewhat rundown. It is looking over the city and is located next to the medieval part.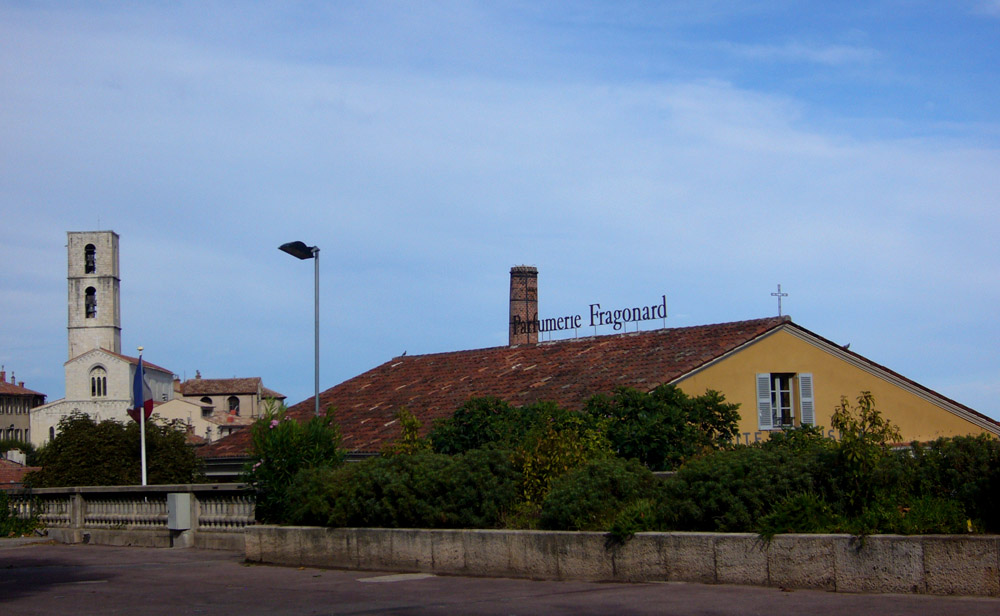 Parfumerie Fragonard with Nôtre-Dame in the background. Fragonard is a museum of perfume that we visited and is the former home of the painter Fragonard.
This narrow pedestrian street is where the medieval part of the town begins.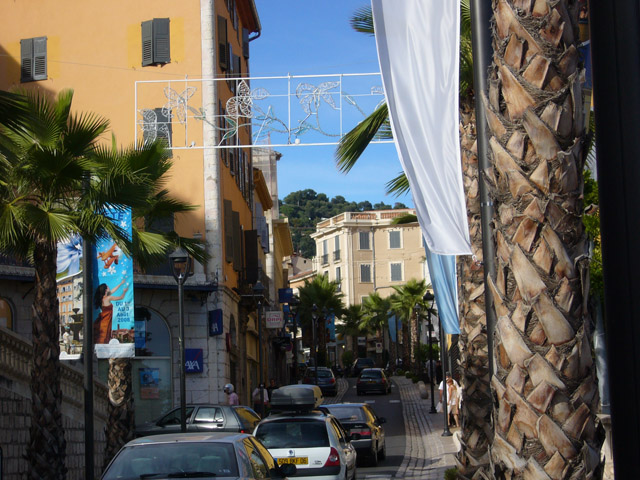 Boulevard du Jeau de Ballon goes to the upper part of town and has palms on the sides.
From the square there are views over the city.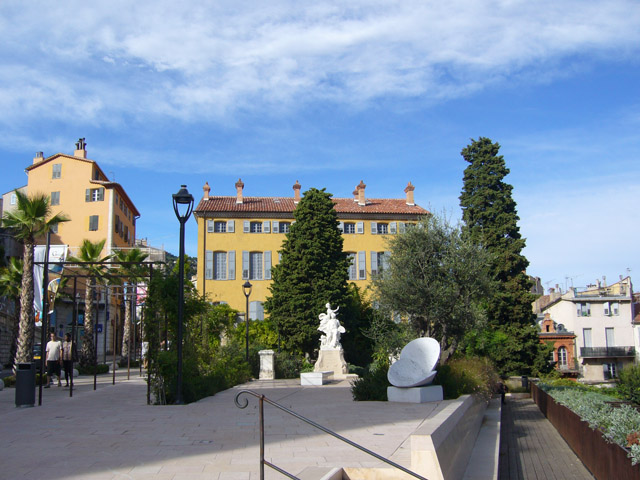 Sculptures outside the casino.
The lower part of town.
There was a large amount of old Citroëns in this garage.
A cat at a nice café that we tried in Old Town.
The parking garage doesn't fit in exactly.
There are really perfume stores everywhere in the old town of Grasse!
There are many winding pedestrian streets in the Old Town.
View towards the upper part of town.
Grasse is rumoured to have houses in all the colours of the rainbow. Here is the upper part, that is newer than Old Town.
A small church in Old Town.
The tower of the city hall.
Nôtre-Dame with its old steeple to the right and hôtel de ville (the city hall) to the left.
Inside Nôtre-Dame.
A monument on the square opposite Notre Dame.
View from the old town towards the sea and the more modern outskirts of Grasse.
View from the old town towards beautiful houses and the mountains.