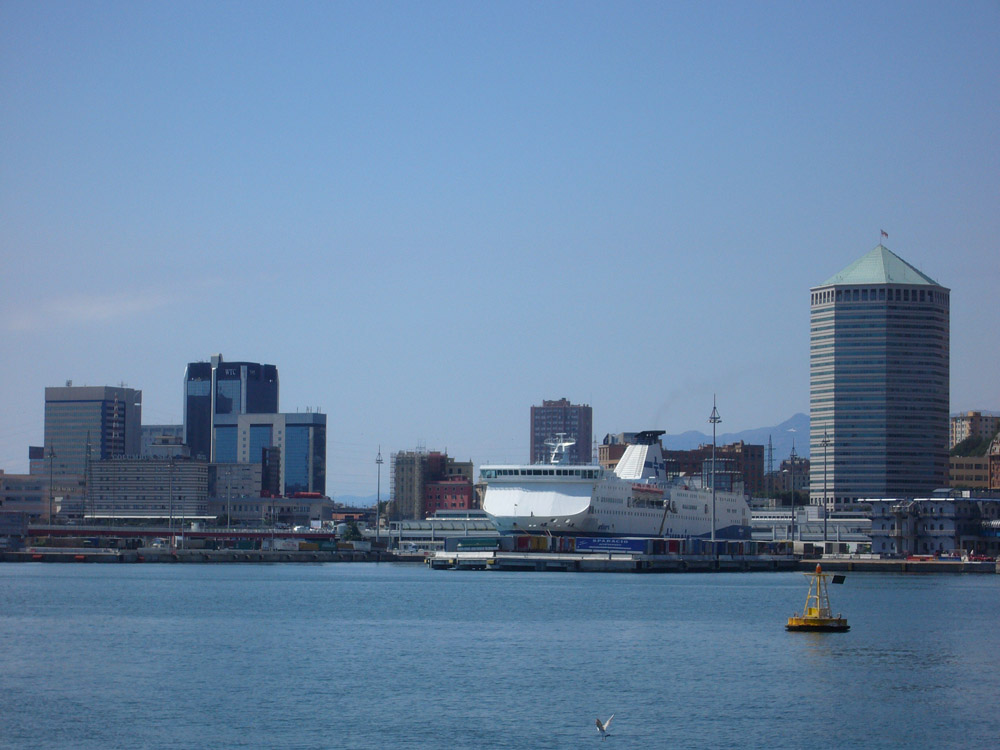 Skylines and views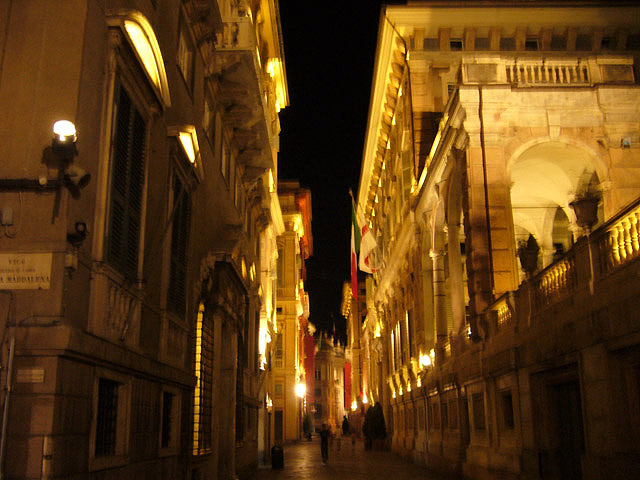 Via Garibaldi - street with splendid palaces in the city center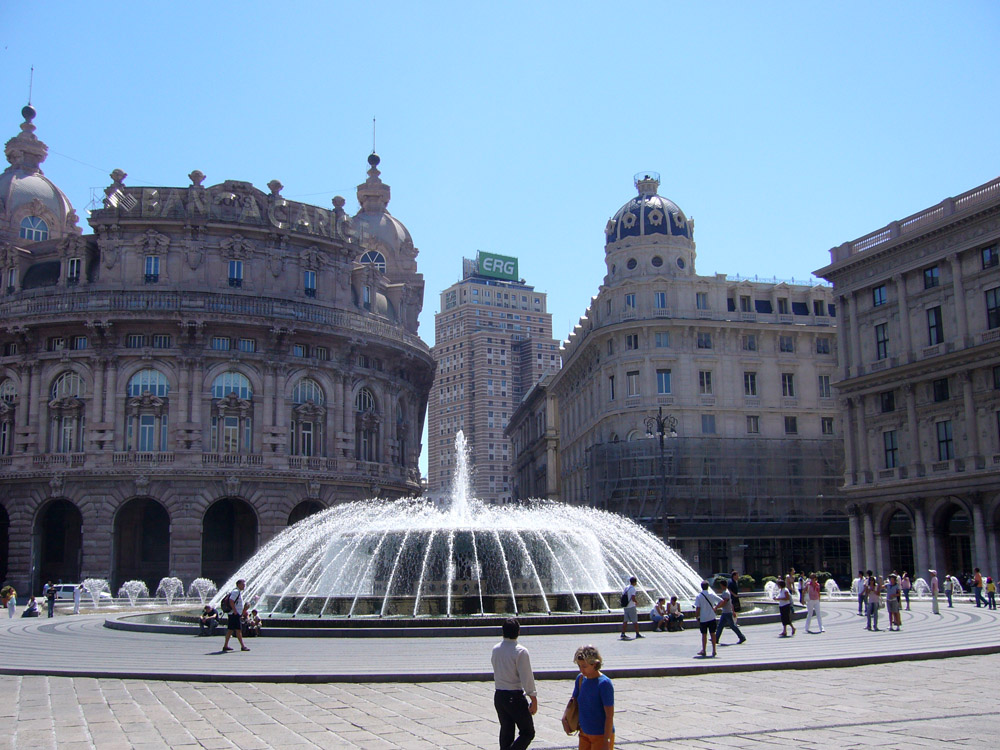 Old Town and Piazza de Ferrari - city center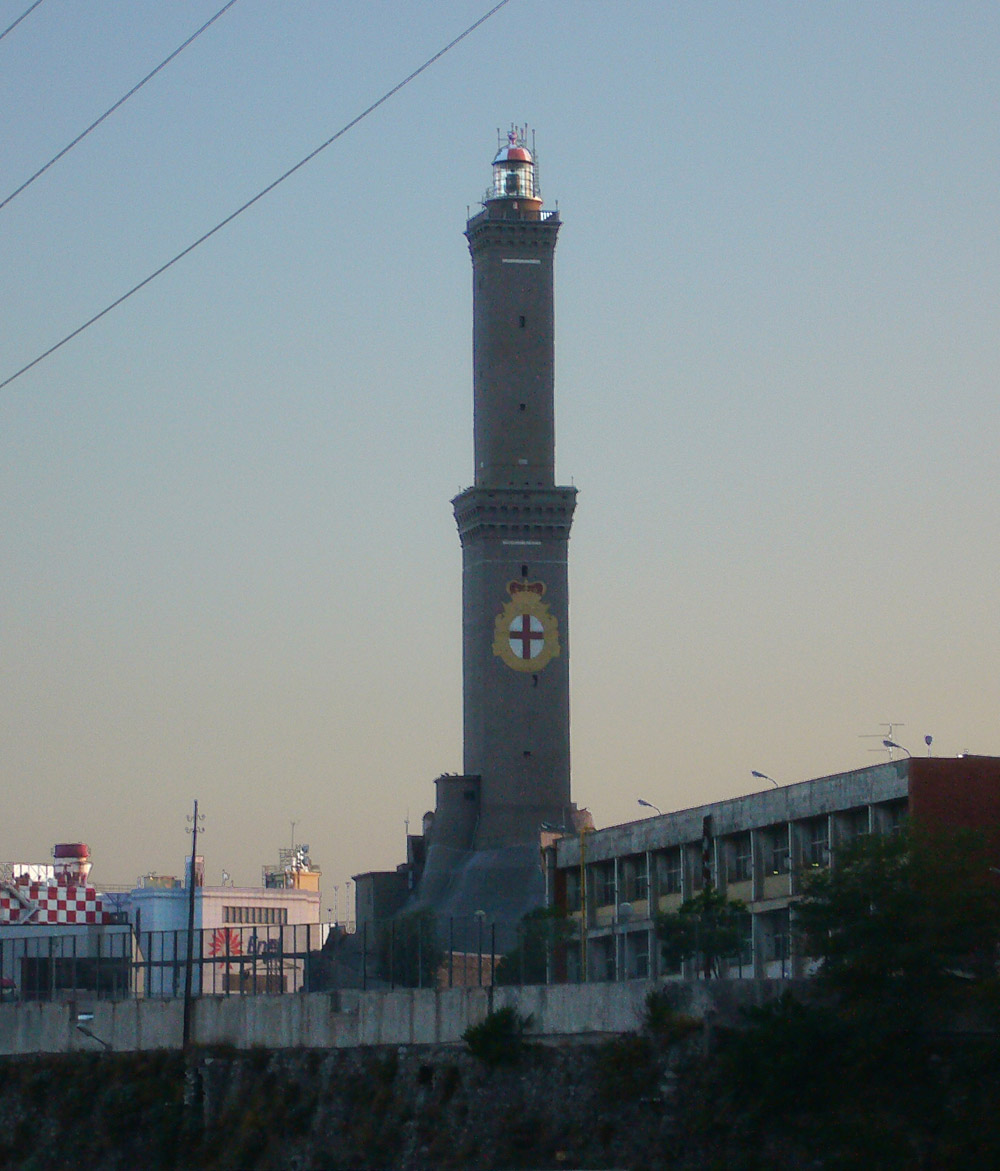 Porto Vecchio- the "new" harbour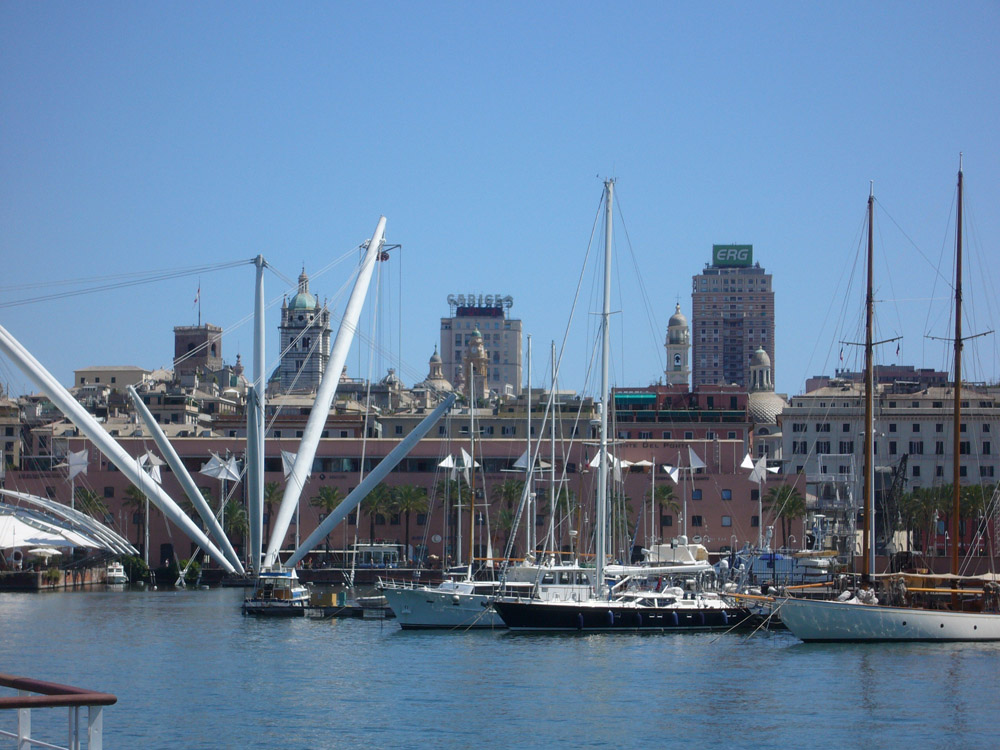 Porto Antico - the "old" harbour in the city center
Population: 616 000 (890 000)
Regione: Liguria
Year: 2008
Genova (Genoa in English) is the 6th largest city in Italy and Liguria's largest. It has also been an independent city state about 900 years ago and has Italy's largest harbour. It is the birthtown of Christopher Columbus. There is much exciting architecture in Genoa, both old and new, and the city has a very wellpreserved but very rundown medieval "old town", two modern harbours, a nice square with the name Ferrari, and Via Garibaldi, a unique street with many Genovese palaces and a beautiful nature setting between the mountains and the sea. But there are also some negative aspects: There is a highway running right above the harbour and many buildings are rundown since the fading importance of the harbour has made the city poor - at least you got this feeling when comparing to Milan and Sanremo. The old harbour has been restored in an architecturally interesting way though, but it is easy to get lost in the ugly backyards and parking places of the harbour. The streets of Genova fastly becomes empty after dark, something we didn't expect from an Italian city. But overall it is a beautiful and unique city and it was very warm and the skies were blue during our visit. The most famous landmark of Genova is the oldest lighthouse in the world that is in use, La Lanterna.
We visited Genova for 1 and a half day. We managed to explore alot, since the city center is pretty compact.
Genova skyline with Porto Antico, the city center and the mountains.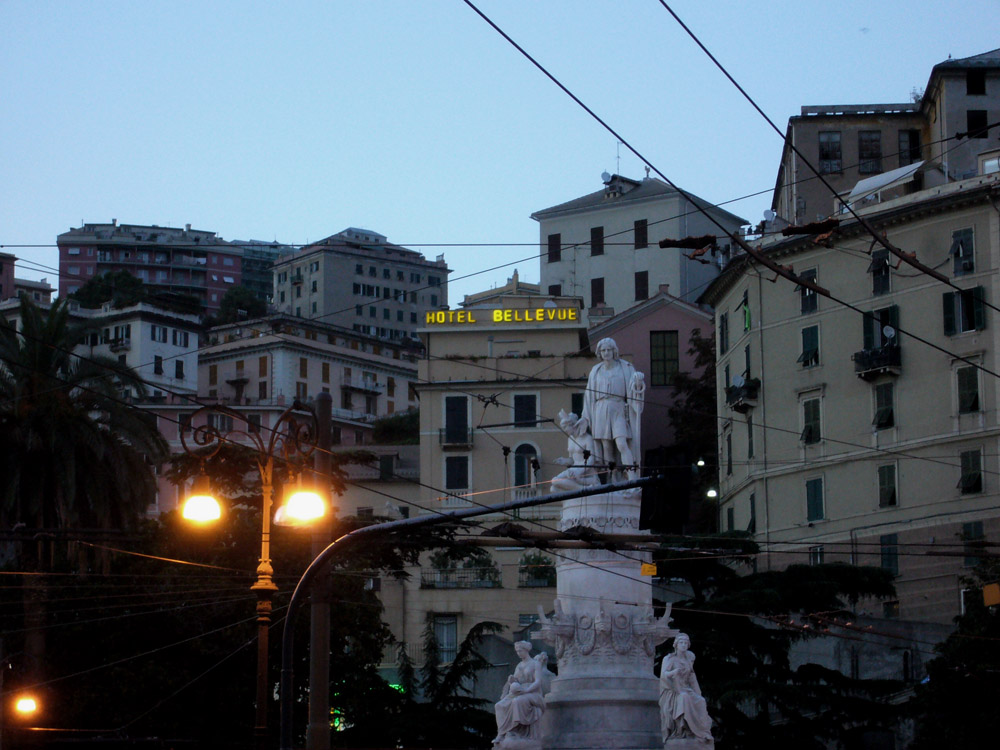 We stayed at the 3 star Hotel Bellevue. The small hotel felt more like 2 stars though. It has 36 rooms and a nice terrace, but the aircondition didn't work and it smelled bad in the room. There was nice views over the city, the Principe railway station and the Columbus statue that was nearby.