The metro of Copenhagen
The new metro in Copenhagen was inaugurated in 2001 and the system is one of the world's most modern ones. These new metro trains are computer controlled and driverless! They go partly above ground, and if you sit on the front seat you will get a rollercoaster like feeling, or you got the feeling of driving the train. Currently (2017) the metro has two lines (yellow and green).
Part of the driverless metro trains go above ground.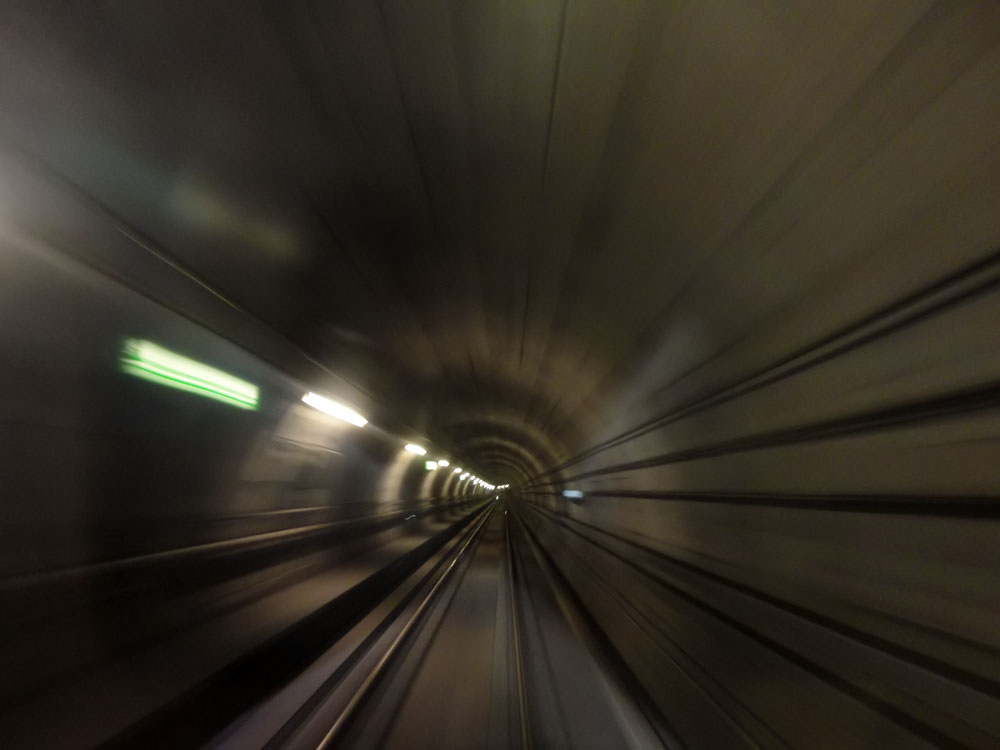 You can sometimes get a rollercoaster like feeling when sitting in the front seats of the new metro trains! These photos were taken from the front seat.
New construction in Orestad, direction towards downtown.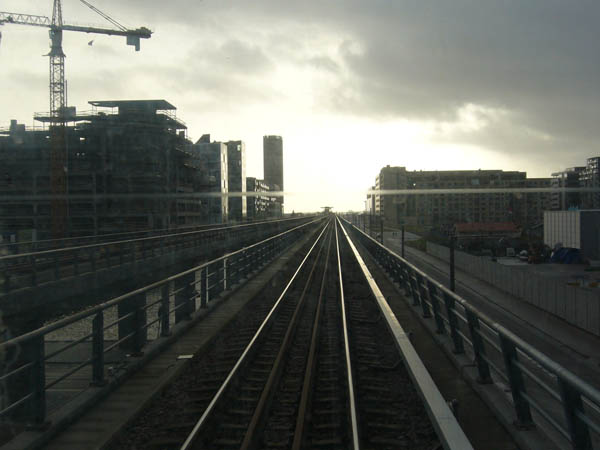 The driverless metro. I took this picture from the front seat where the driver sits in traditional trains,
near Orestad when the trains were new in 2001.
The new subway system also features glassdoors at the stations (left and right). This is the station of Kongens Nytorv.
The high and futuristic metro hall at Kongens Nytorv.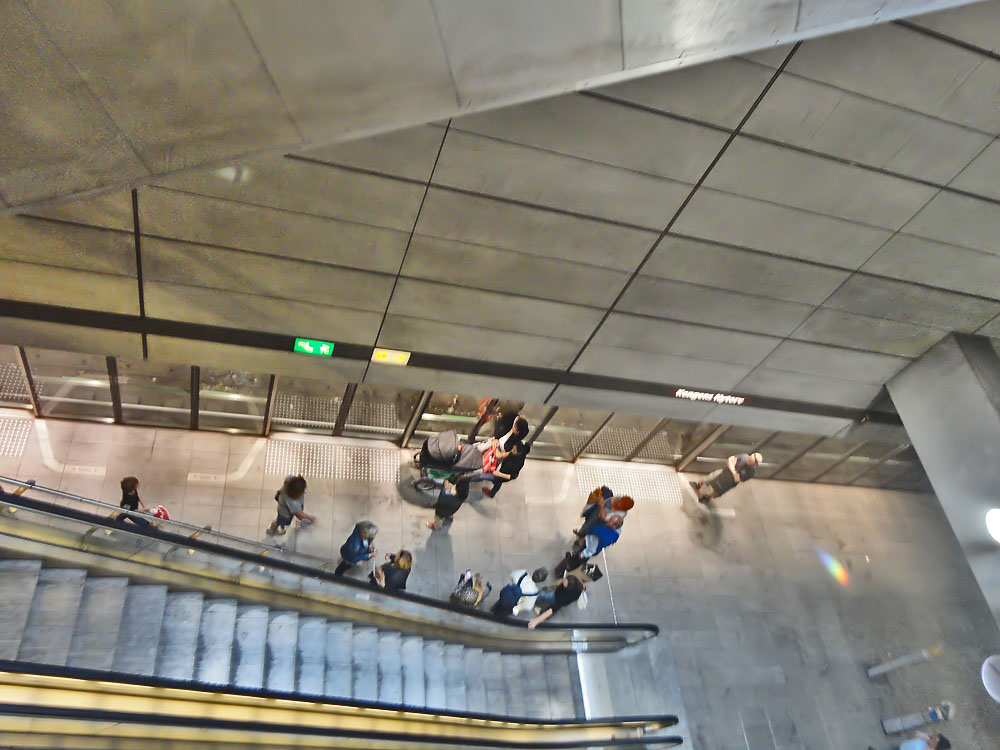 Looking down to the train area and the automatic glass doors that prevent waitng passengers from falling down on the track.
The new canals of Ørestad.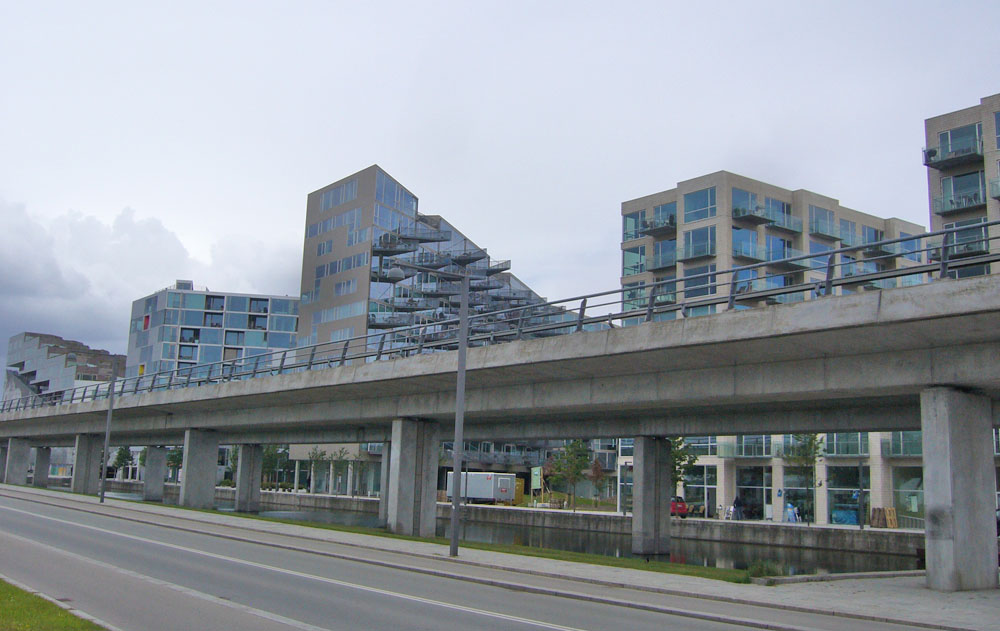 New residential buildings of Ørestad, next to the metro.
The metro rails and the Downtown skyline seen from Bjerget.
Belle Hotel, the new leaning towers under construction (2010). This twin highrise hotel is 77m tall and have 814 rooms, it was completed in 2011.
A driverless metro train seen from the top of the futuristic residential building "Bjerget".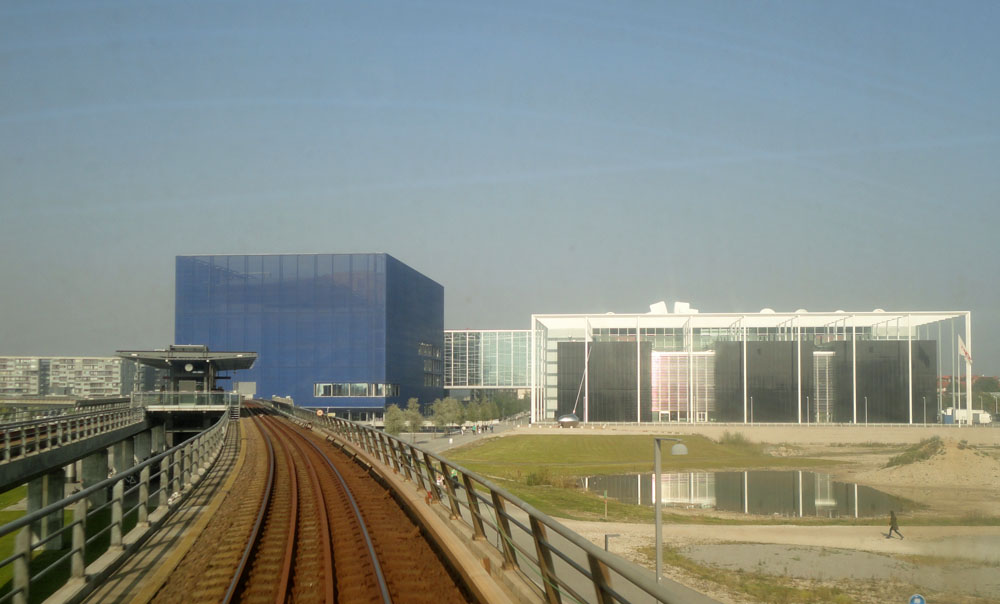 A station at the new media complex.
Getting close to the city center. The highrise is Radisson Scandinavia hotel.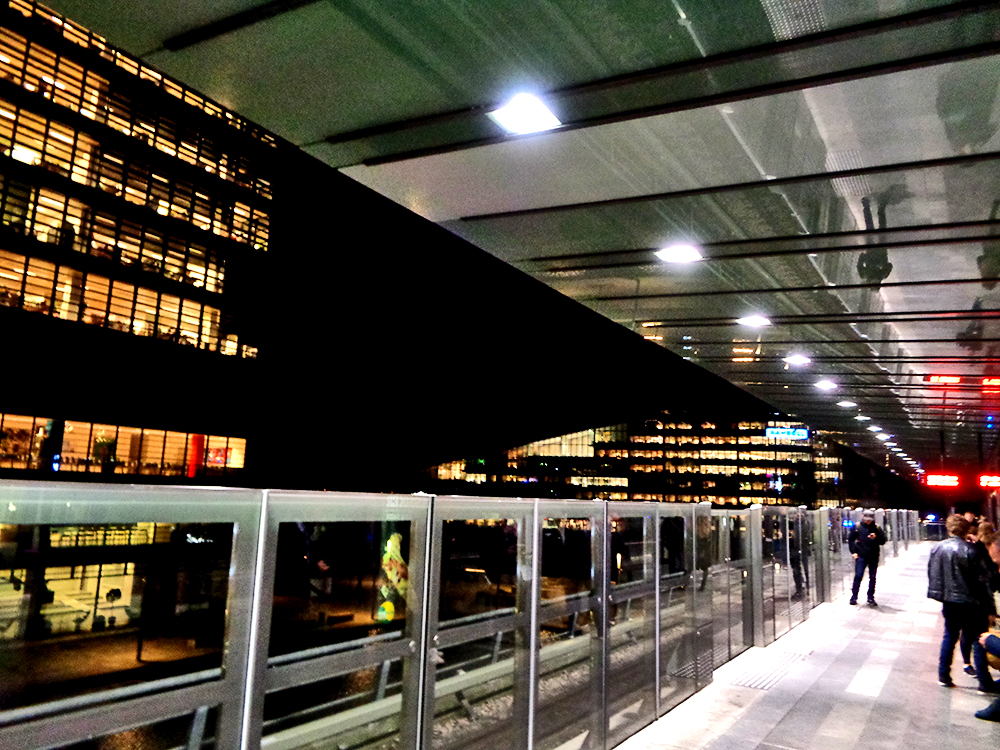 Metro station at night.
Front view from the driverless metro at night.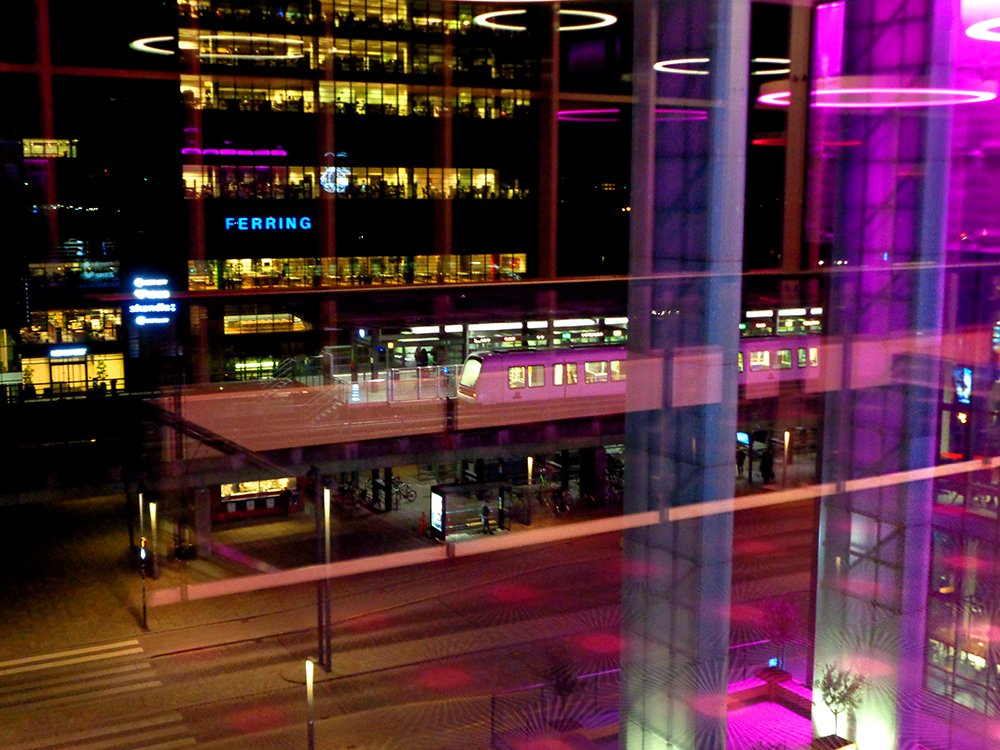 The elevated driverless metro, seen from the main entrance to Fields, almost reminds of Tokyo.