Copenhagen by night
Copenhagen is a vibrant city after dark. At Rådhuspladsen there are many neon lights. Many historical buildings are illuminated.
Sunset at Radhuspladsen.

Radhuspladsen is after dark is filled with glowing neon lights, mostly on some of the more modern and pretty ugly modern buildings.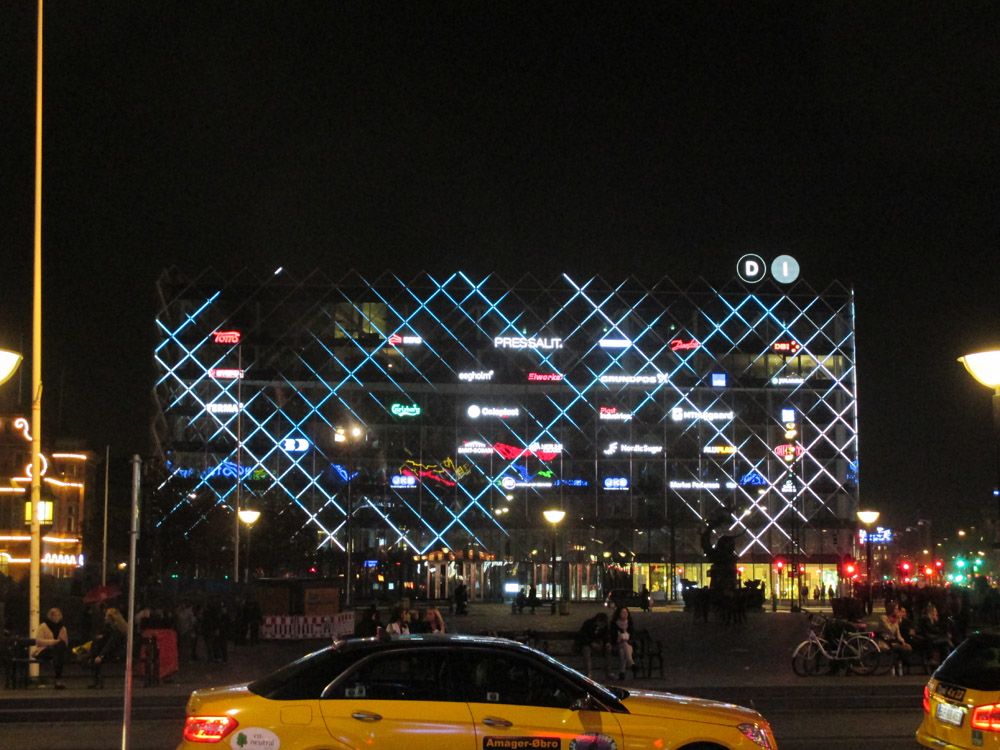 The new Industriens Hus at Rådhuspladsen. Its glass facade is illuminated in a diagonal grid pattern that moves on the exterior!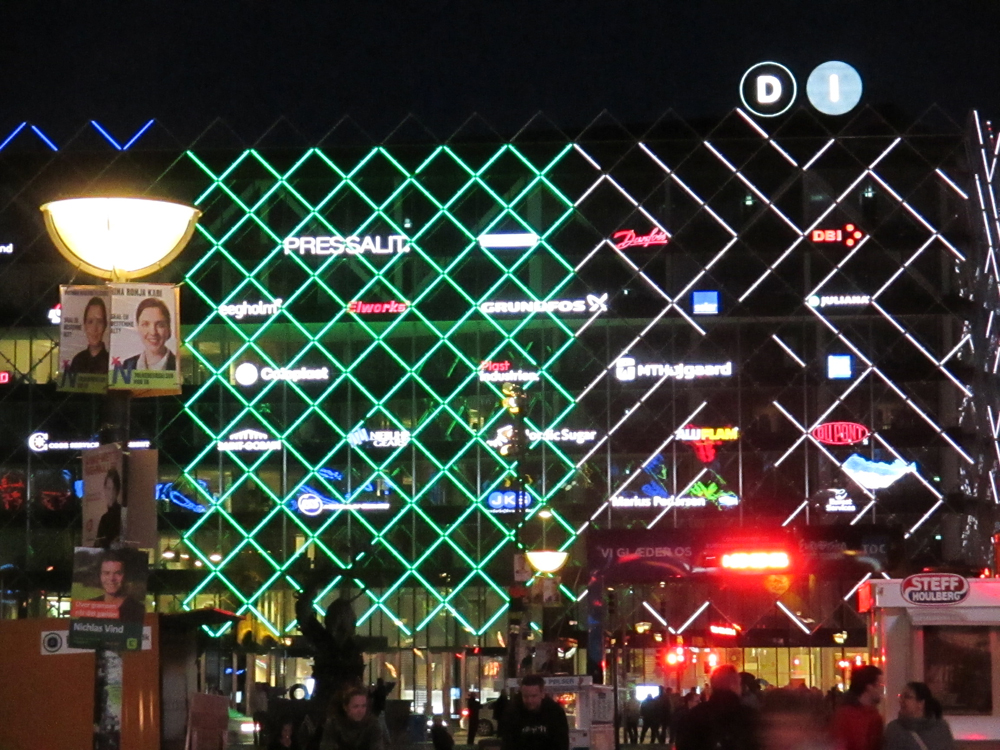 Another light pattern of the House of Industry.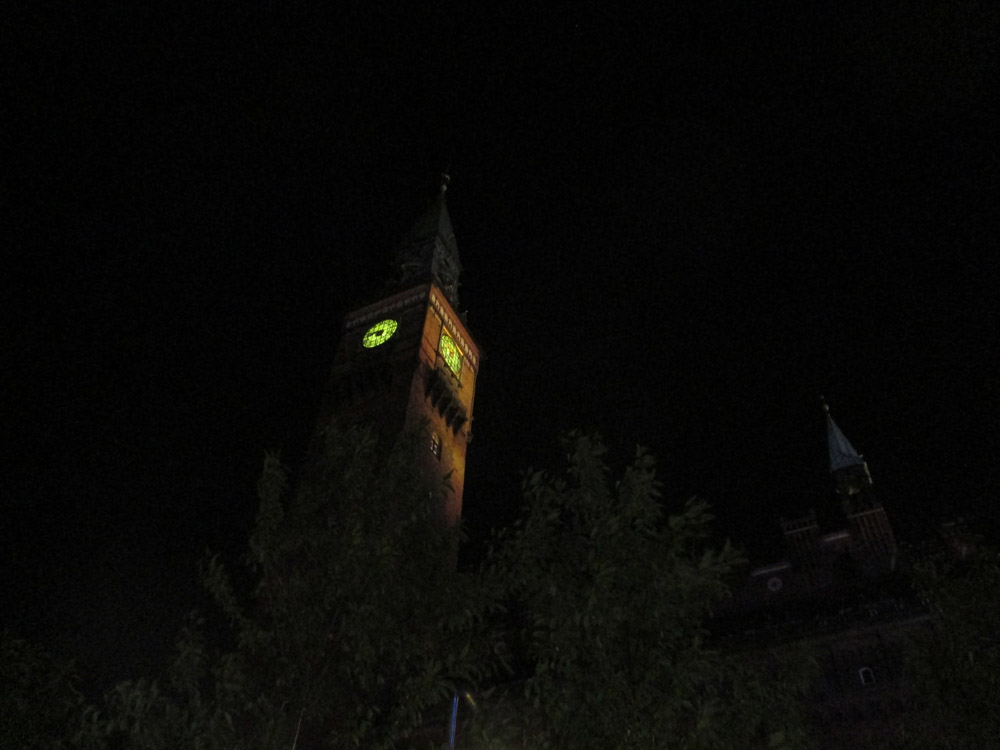 The Town Hall from below, illuminated by night.
The Town Hall, Rådhuspladsen, at dark.
Christmas market near Strøget.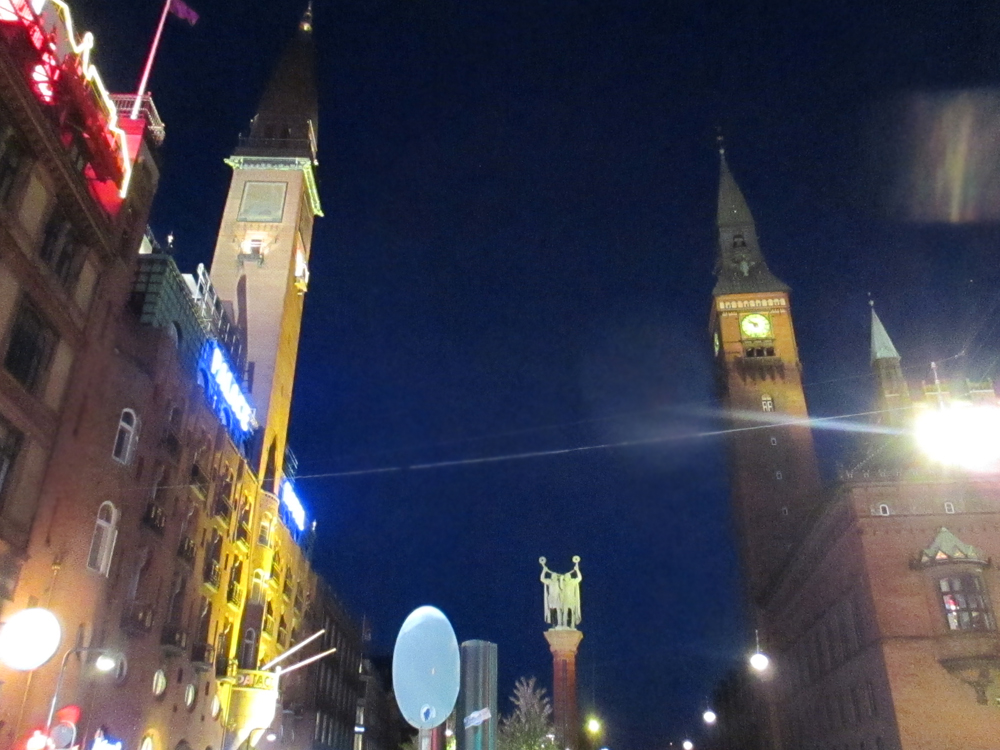 Palace Hotel (left) and Town Hall (right).
Towards Vesterbro and central station from Radhuspladsen after dark.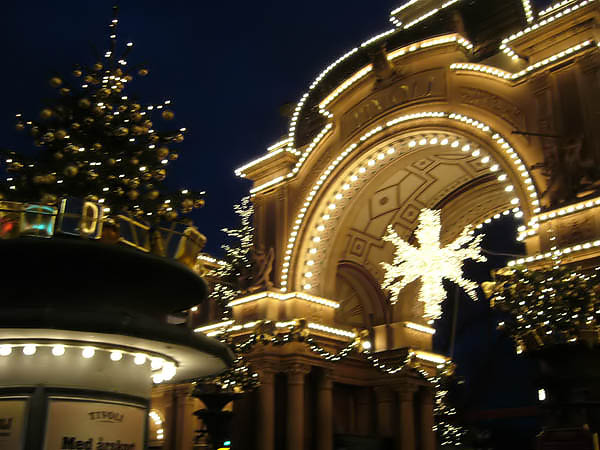 The entrance to the world famous and beautiful amusement park Tivoli, Christmas time. The park was founded in 1843 and is the world's 2nd oldest amusement park, after Dyrehavsbakken also in the vicinity of Copenhagen. It has served as a model for several parks and even buildings all over the world. It is Scandinavia's foremost tourist attraction with over 4 million visitors a year.

Strøget at dark. Still filled with people.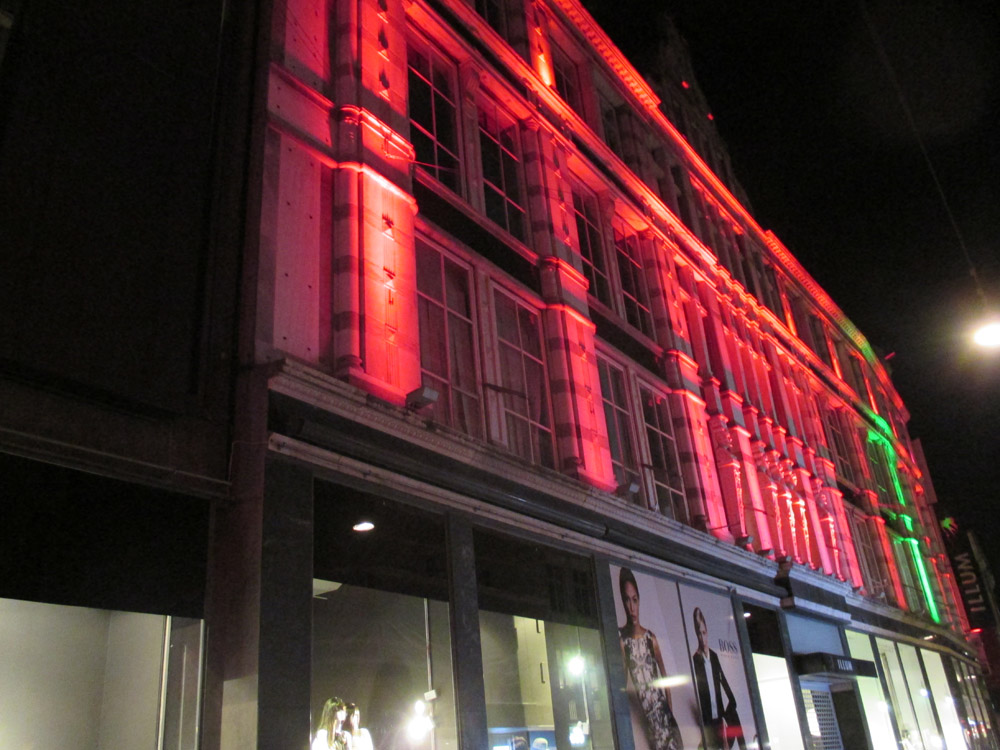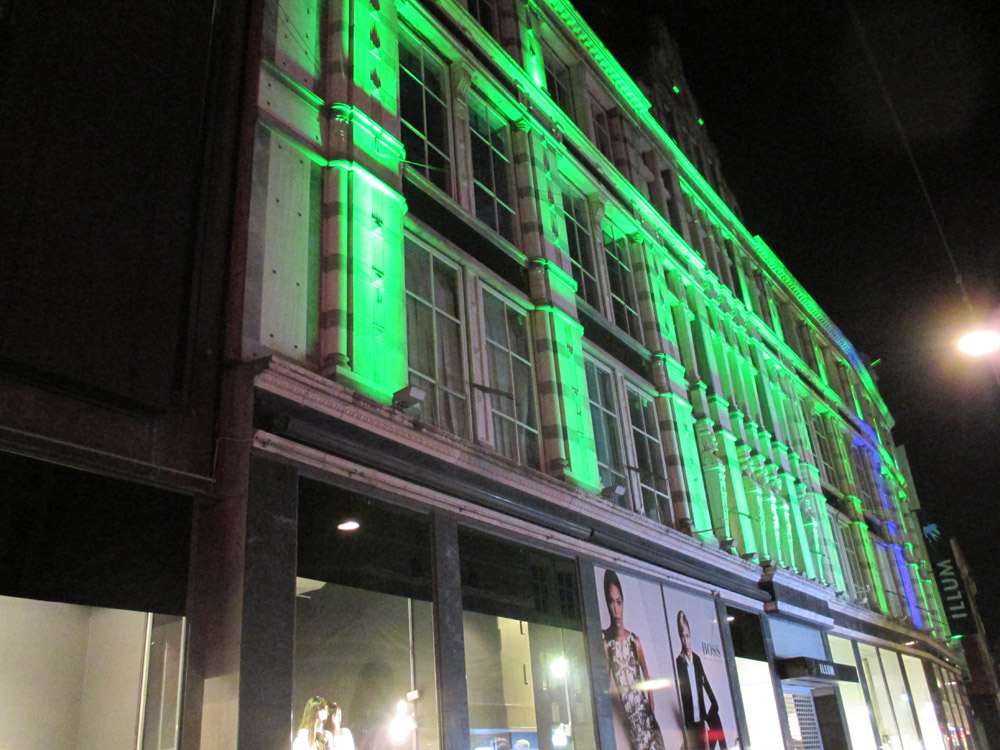 Illum's, Denmark's 2nd largest department store, has 2 atriums and panorama elevators. The old wing is illuminated by night.


Bike taxis. Illum is perhaps Denmark most luxorious department store and is located at Strøget. The modern side is to the right.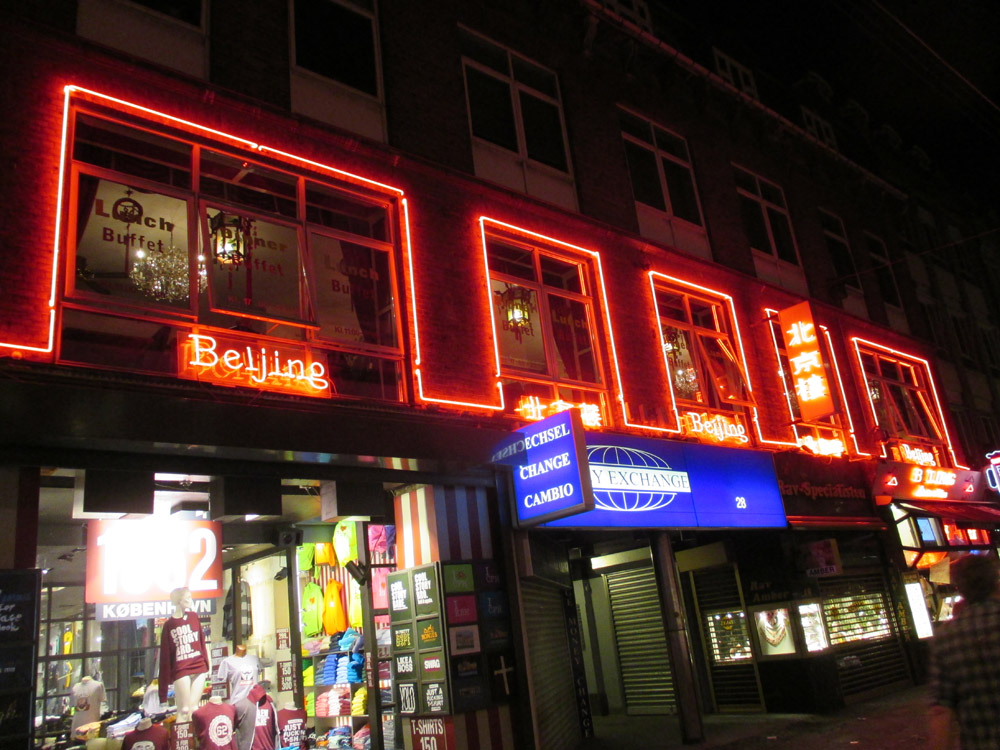 Chinese restaurant at Strøget.
Illums Bolighus (design department store). Christmas begins already in early November here.
Christmas market at Højbro Plads in early November.
Runde Tårn (the Round Tower).
The pedestrian street outside the Round Tower is filled with several britht lights.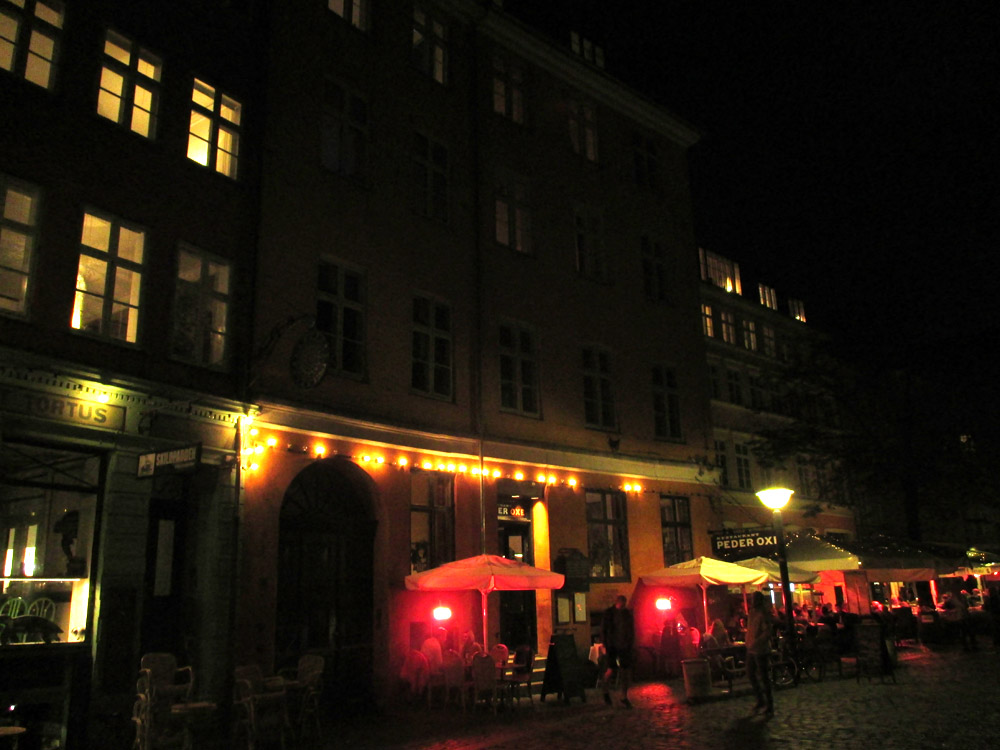 Gråbrødre Torv, a cozy square near Strøget with open-air restaurants.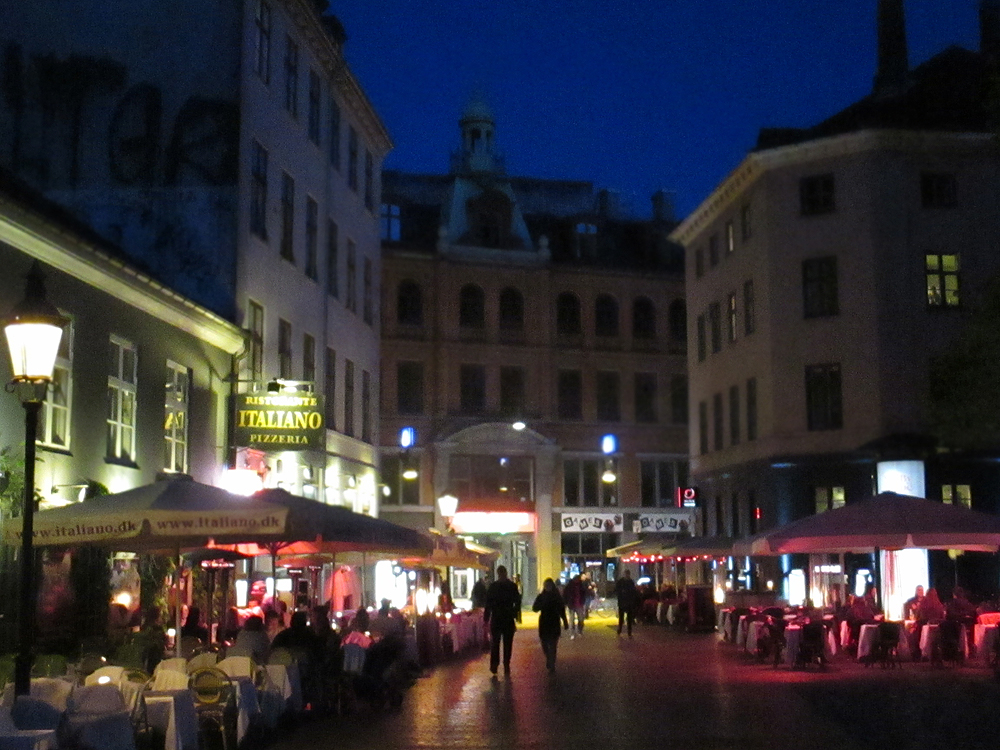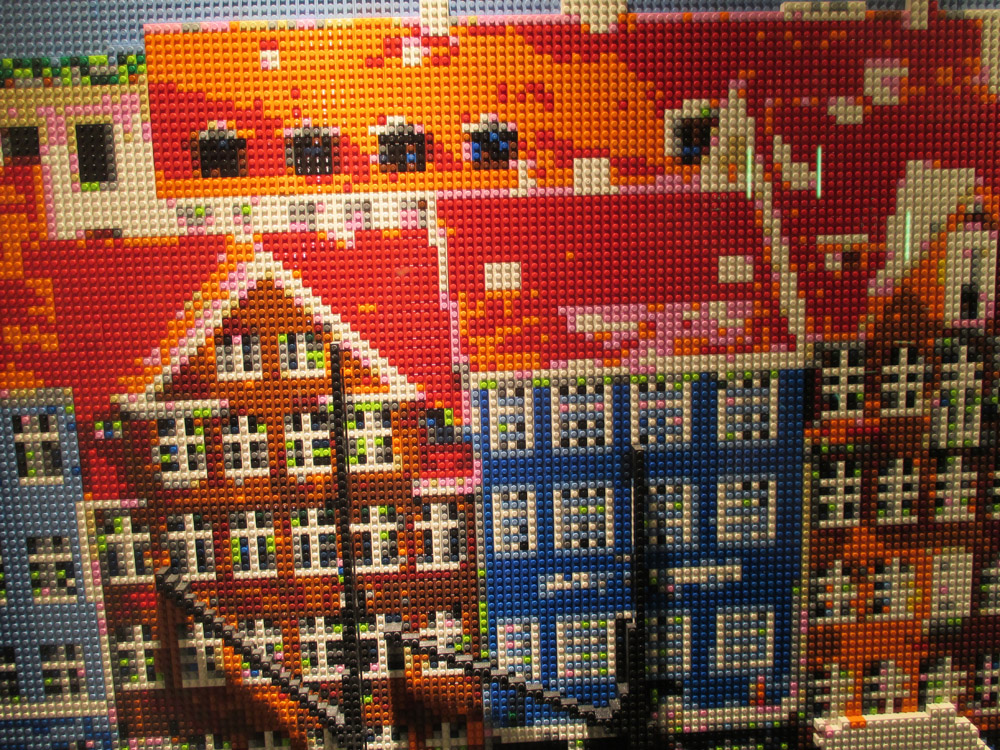 Copenhagen buildings in LEGO (that is a Danish invention)!
Konges Nytorv with Hotel D'Angleterre, Denmark's most luxorious hotel.
Hotel D'Angleterre, christmas ice.
Nørreport Station.
Nyhavn:
Nyhavn is filled with pub visitors after dark, right next to the canal.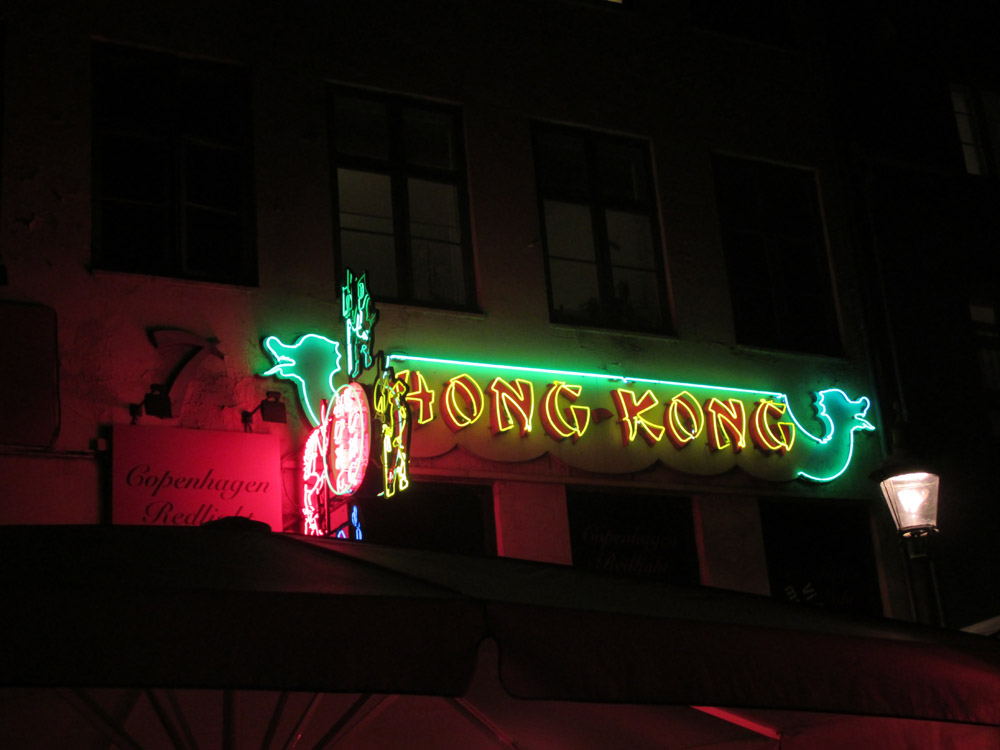 Nyhavn.
Vesterbro: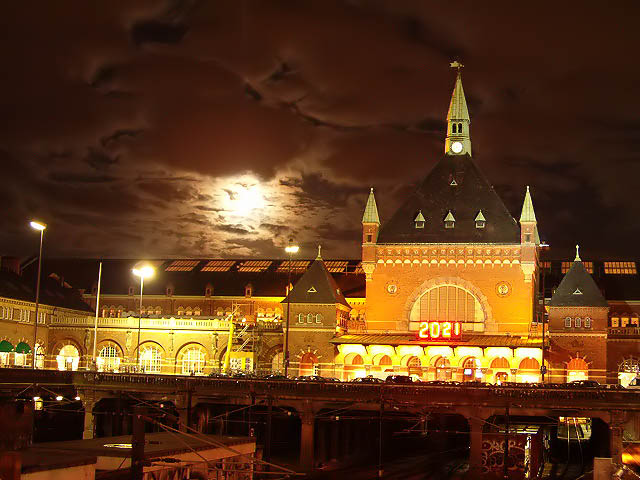 The central station after dark.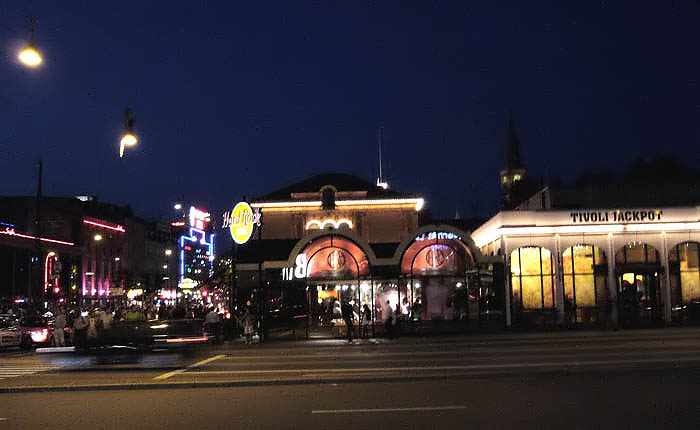 Hard Rock Café at Tivoli with the towering Town Hall in the background in an August evening.
Ørestad:
DR Byen's swan lake at night.

Ørestad skyline at night.
AC Hotel Bella Sky.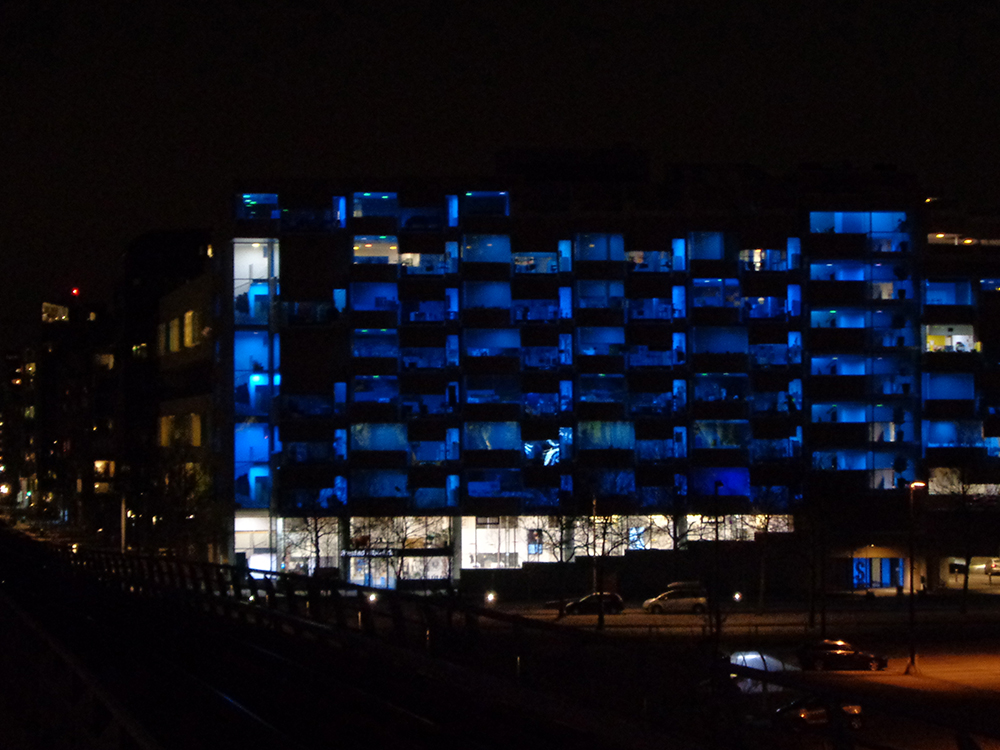 One of the newest of Ørestad's residential buildings, illuminated in blue.

The futuristic interior of Jean Nouvel's concert hall in the multimedia complex DR Byen.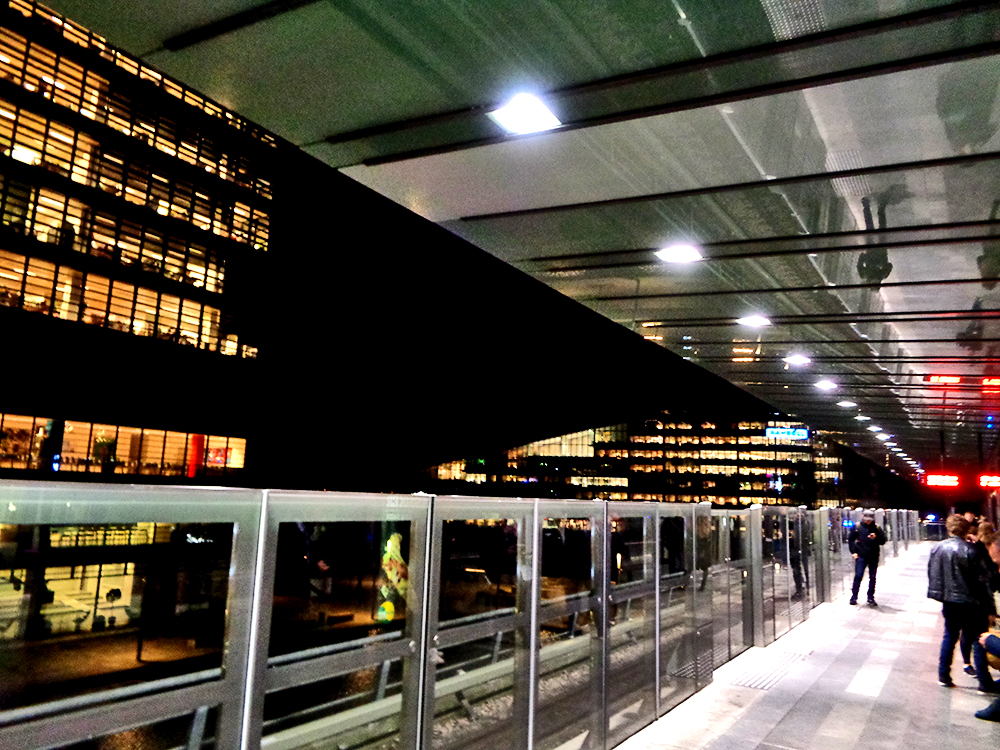 Metro station at night.
Front view from the driverless metro at night.
Copenhagen Towers, Crowne Plaza and the new (2016) Royal Arena.
Copenhagen Towers, Crowne Plaza Hotel and the new Rambøll building.
Skyline of Ørestad from the front seat of the metro, with Bella Sky Hotel to the right.

Field's at night.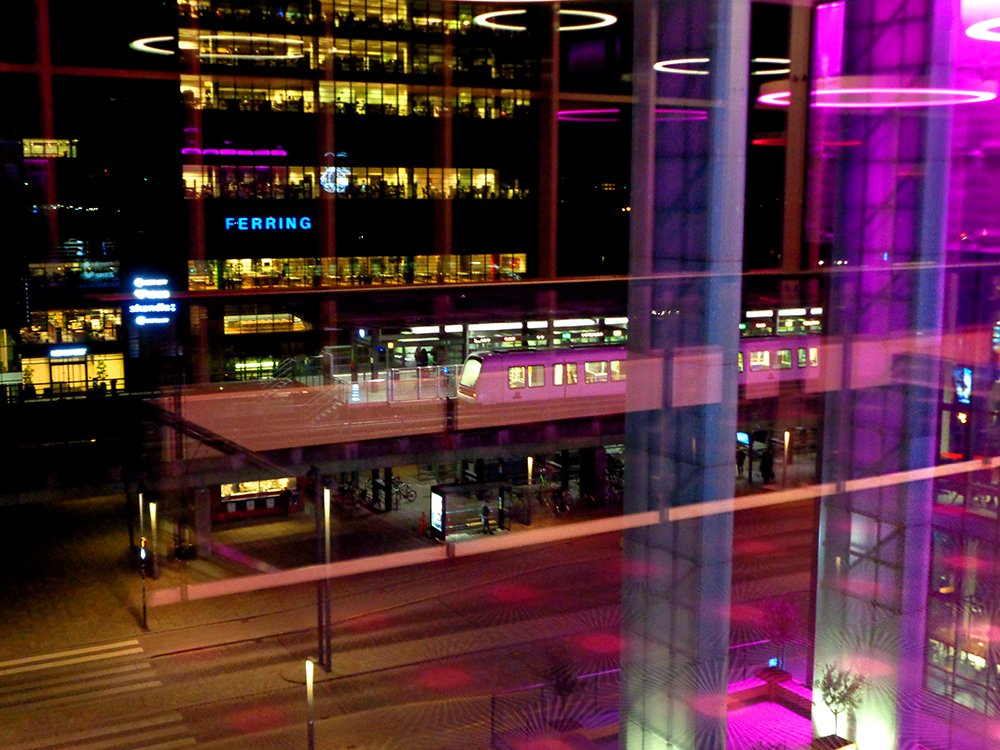 The elevated driverless metro, seen from the main entrance to Fields, almost reminds of Tokyo.