Valby
Valby is the district between Vesterbro and Frederiksberg, mostly famous for the Carlsberg breweries that now has moved to Frederica and is under heavy redevelopment. A huge highrise area is under construction in the former brewery area, among them Bohrs Tårn, that is Copenhagen's tallest building since 2017. Several modern apartment blocks have been built recently. In the town center of Valby there are old, typical Danish, colourful small scale buildings, many in typical Danish yellow. In 2022 it will be surpassed by Pasteurs Tårn (120m, 37 floors), also in the old Carlsberg area in Valby.
CARLSBERG COMPLEX:
Bohrs Tårn is since its completion in 2017 Denmark's tallest skyscraper. It has 30 floors and is 100.6 m tall.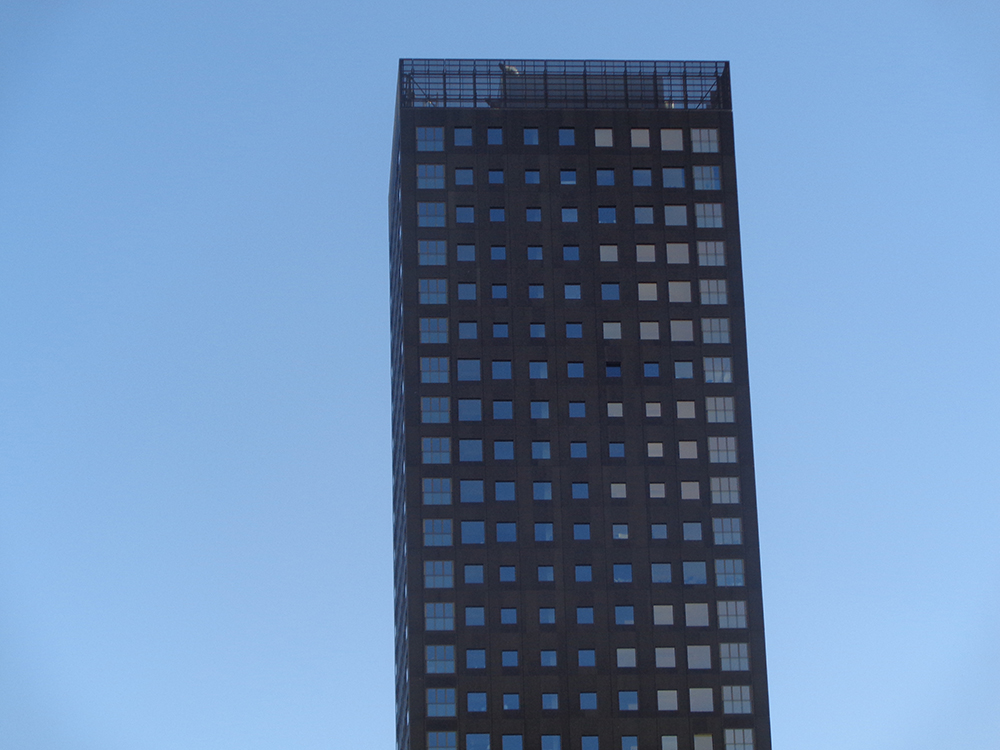 Bohrs Tårn is a black mixed use highrise that functions as residential, education, office and retail. It was designed by Vilhelm Lauritzen Architects.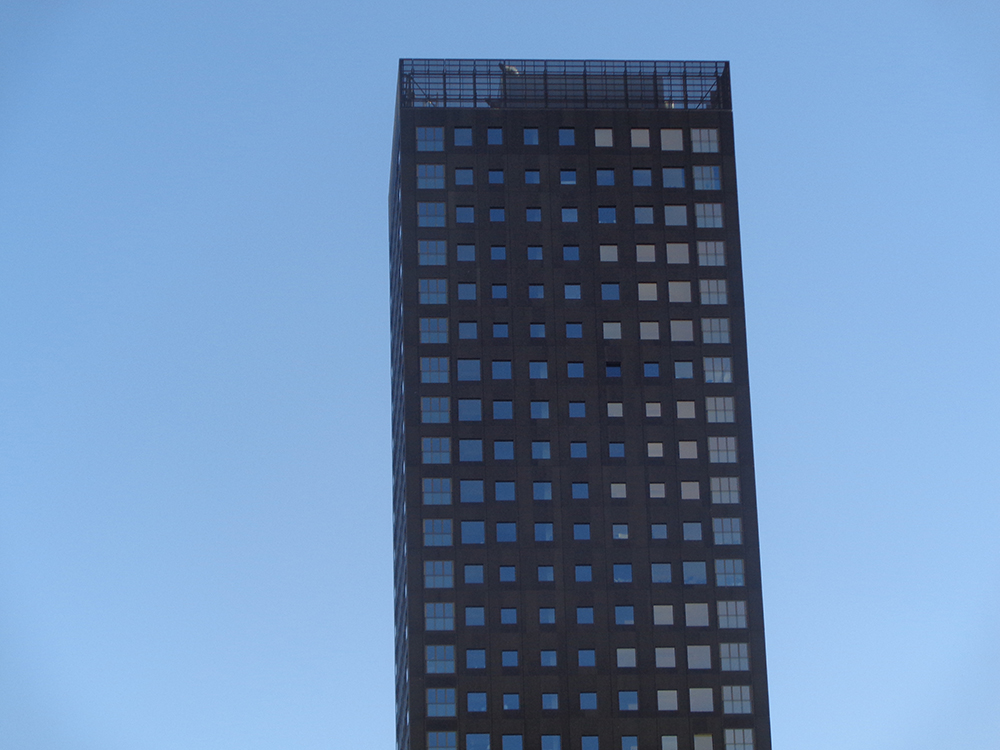 These cozy quarters with its yellowbrick townhouses are located between Enghaveparken and the Carlsberg brewery in Valby.

The Carlsberg chimney and highrise can be seen from these quarters, that probably are formerly workingclass homes.

The eastern entrance to the Carlsberg brewery complex.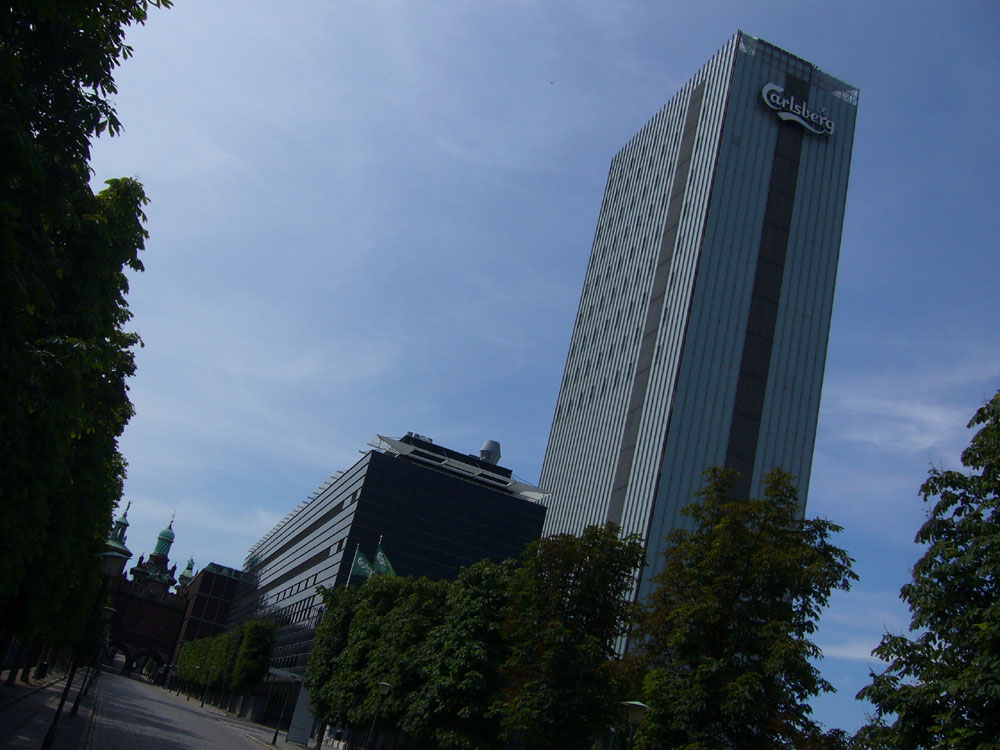 Carlsberg HQ, built in 1961, is 88m tall and has 22 floors. The Carlsberg complex is a mix of such diverse architectural styles as Italian renaissance, 60s moderinism and Islamic architecture. That will be presented in the following pictures. The brewerys have been moved to Valby.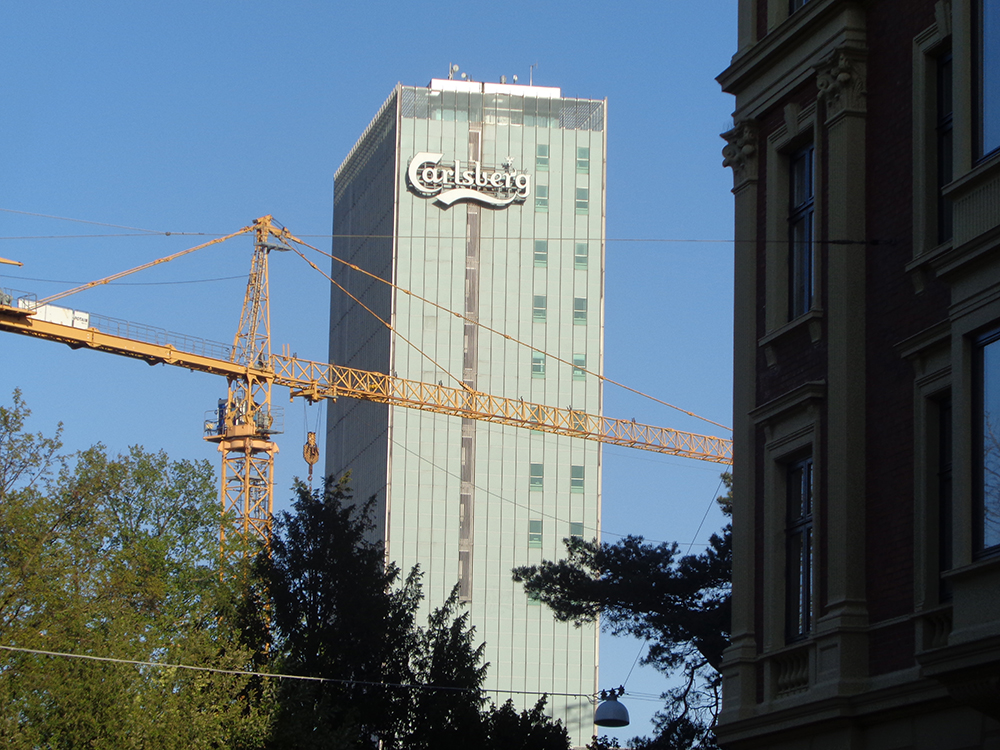 The old Carlsberg highrise.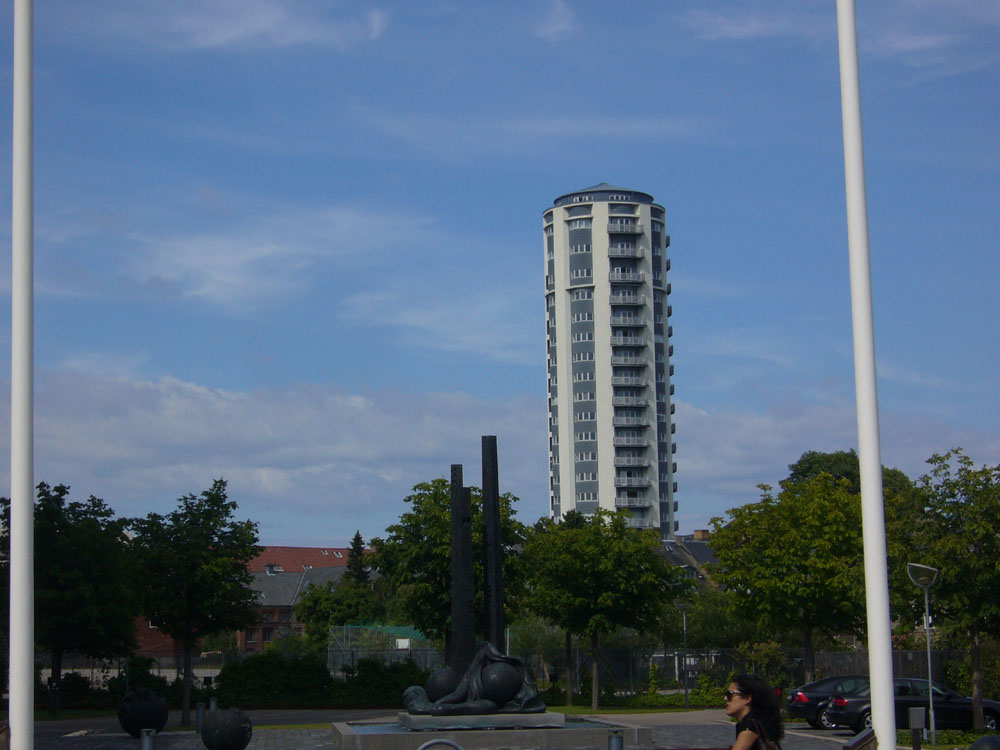 Kongens Bryghus, a residential building from 1957. 21 floors, 70m tall.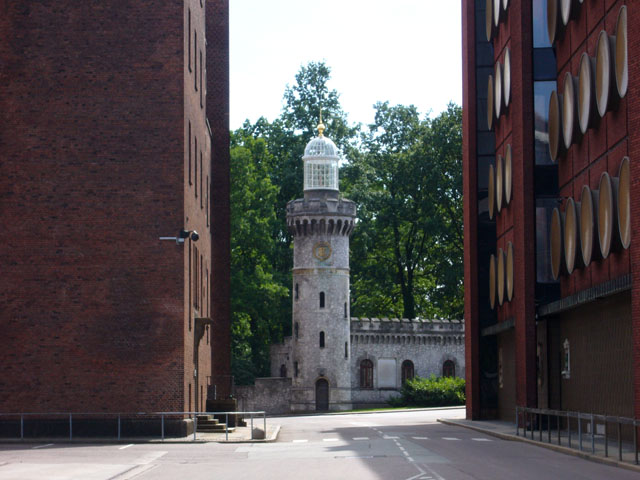 Fyrtårnet, a guardian tower from 1883 belonging to the brewery.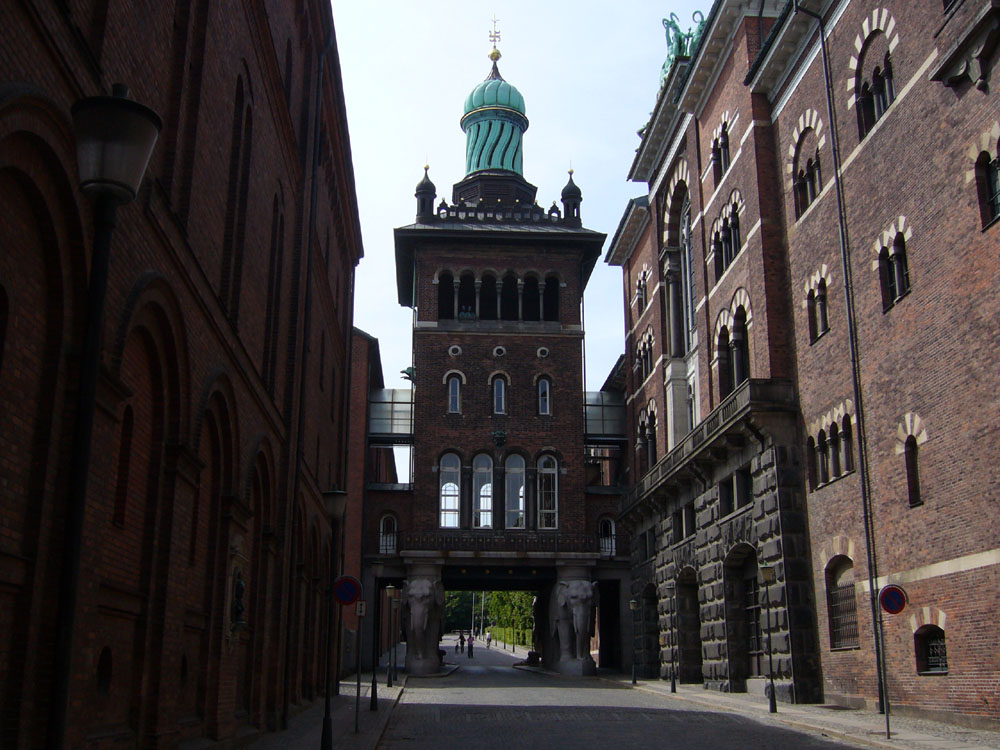 The famous Elephant tower, Elefanttårnet, famous from the "elephant beer" bottles. " It was drawn by Vilhelm Dahlerup, the architect who also made Ny Carlsberg Glyptotek.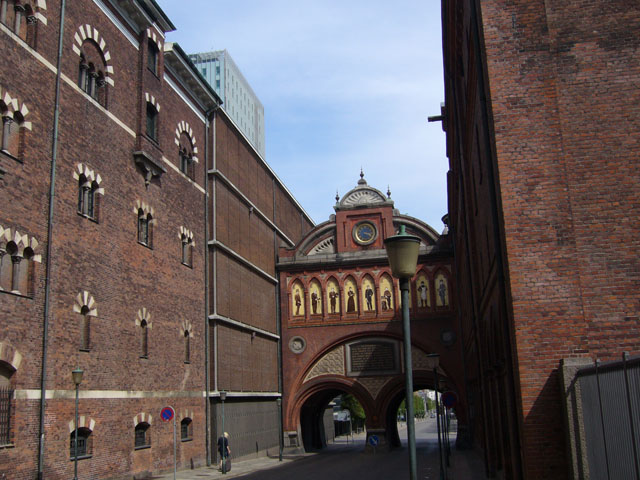 The Italian renaissance architecture of Carlsberg.


The famous elephants on the foot of the tower.
Elefanttårnet was built in 1901, so the swastika was made before it become a symbol of the Nazis. And
besides, the Nazi symbol is rotated 45 degrees. Before the war, the swastika often symobolized Nordic power.

The old gate and the modern highrise of Ny Carlsberg brewery.


The Carlsberg museum also has a swastika on the top.
The Carlsberg sign.


The Carlsberg complex seen from Valby. Note the islamic architecture of the left tower.
One of the old Carlsberg brewery factories.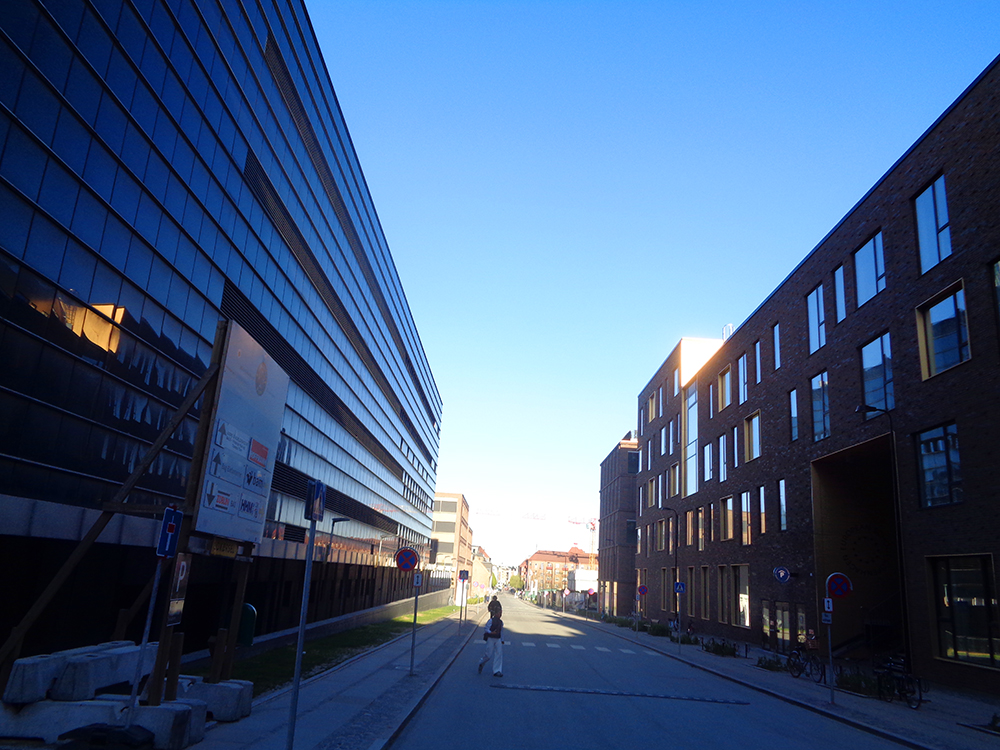 New modern residential buildngs in dark colours.
Old townhouses with a modernized park.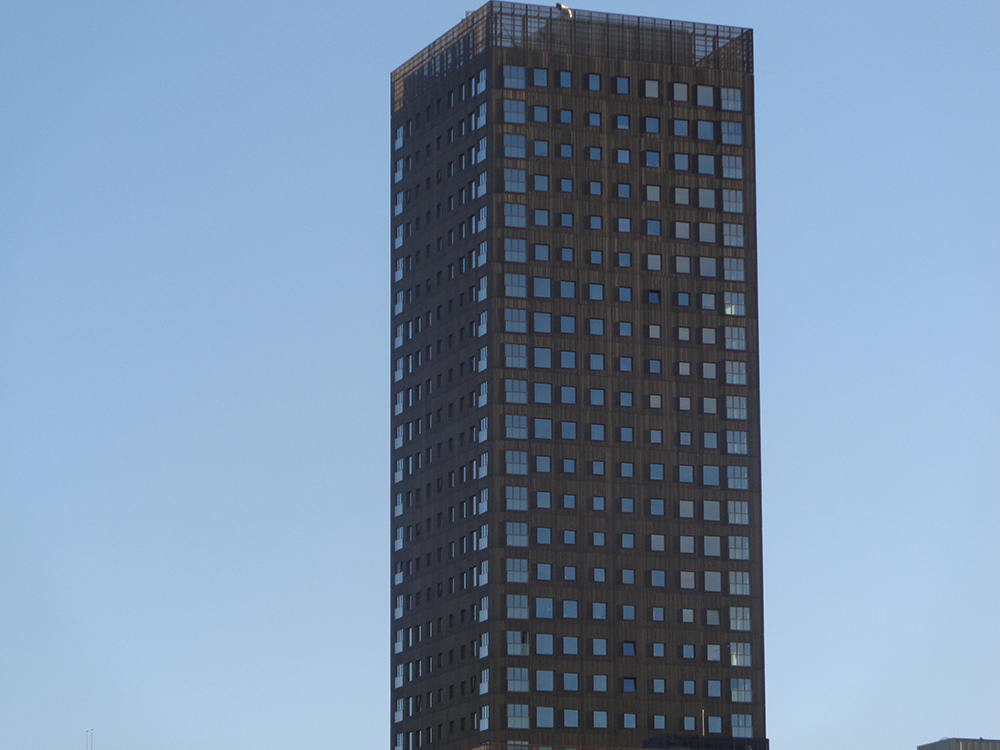 Borhs Tårn.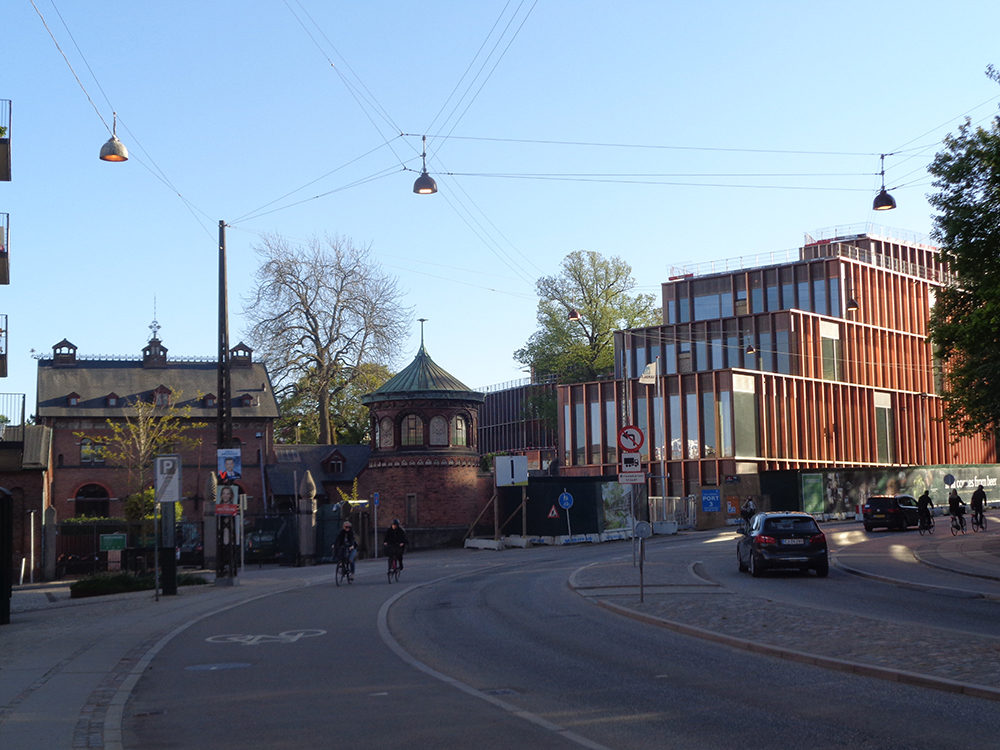 Pile Allé (Willow Alley) near Carlsberg.
VALBY town center:
Valby Langgade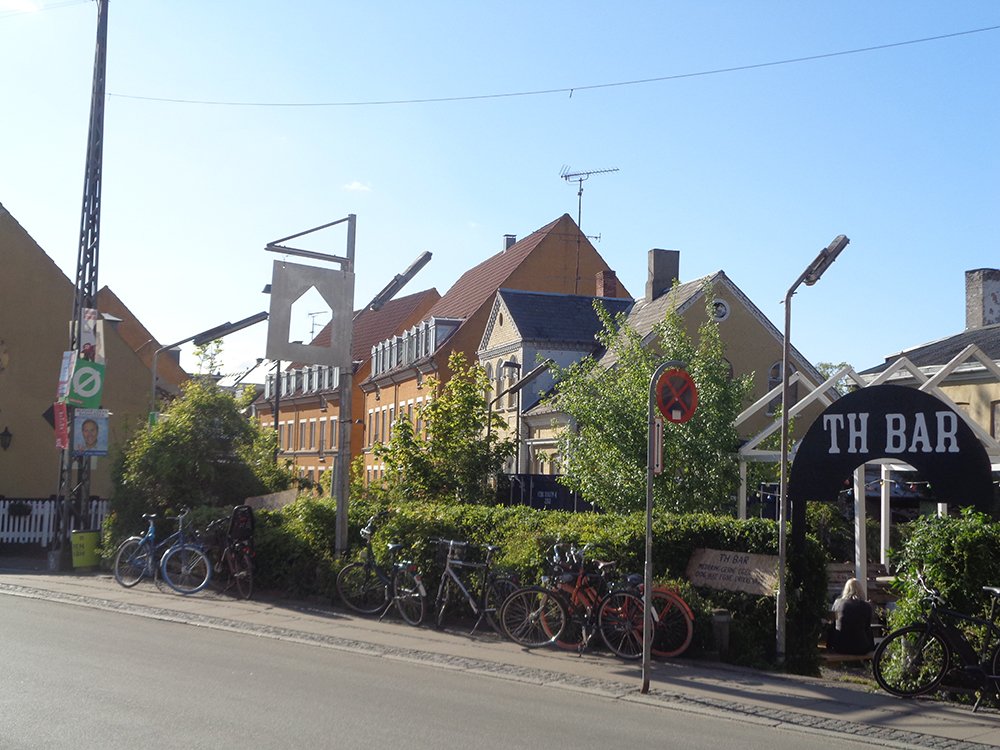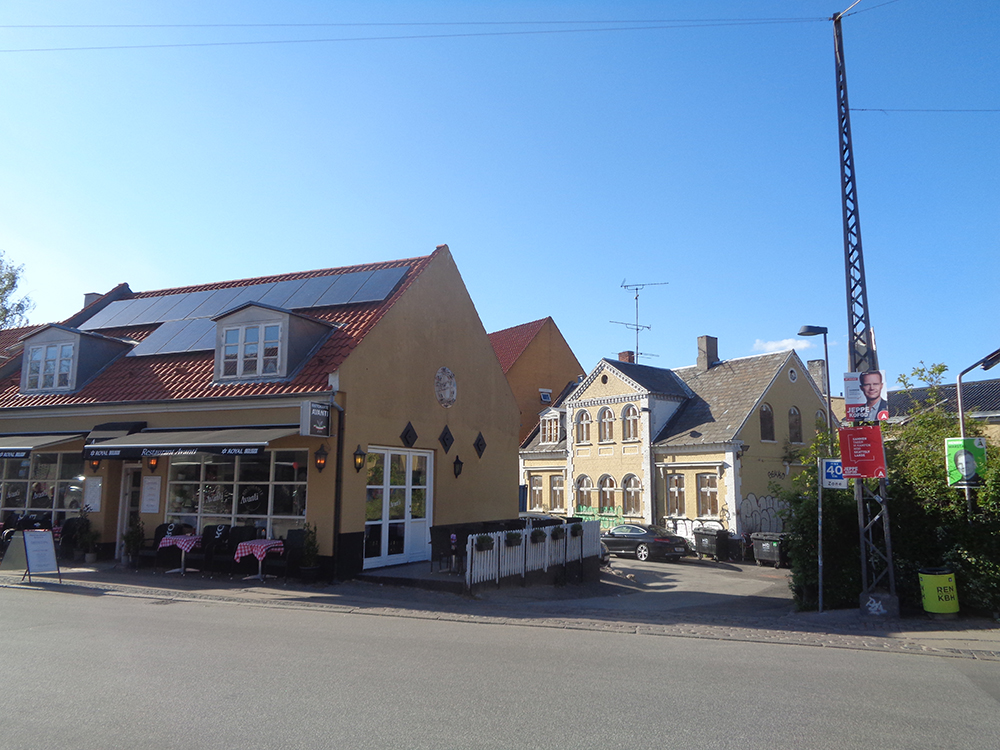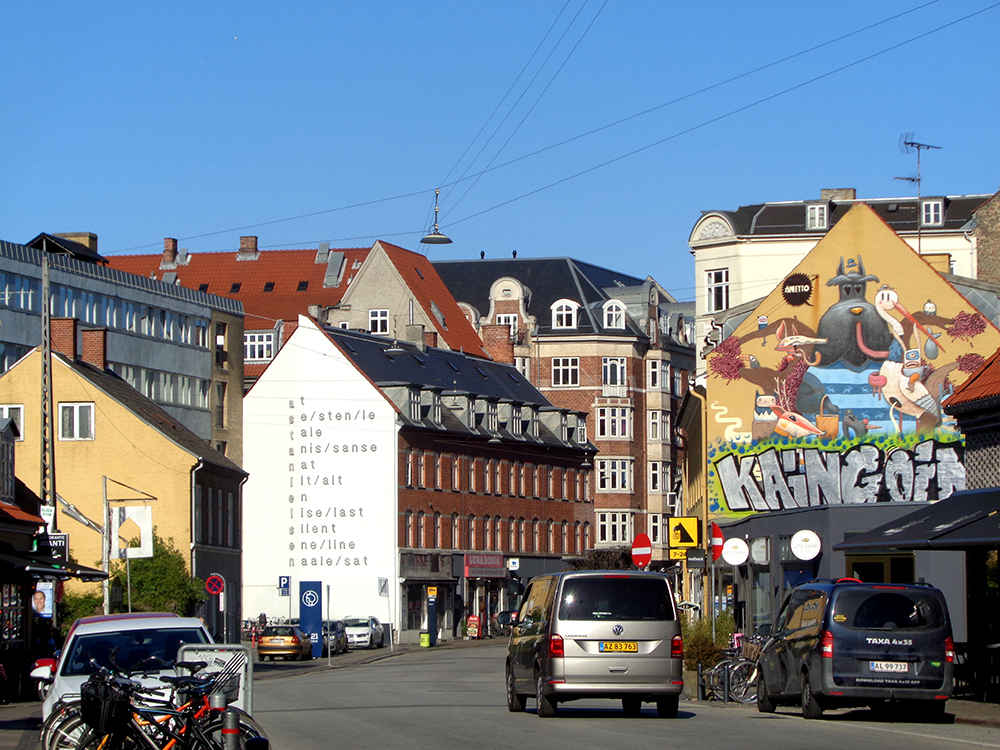 Valby Langgade is the main road of Valby with small old-fashioned colourful -many yellow- buildings, cafés and supermarkets.