Østerbro
Østerbro is a large district, just east of Nørrebro, that is very diverse; there are both old worn buildings, wide boulevards, embassies and top modern buildings and the national stadium. It is also where Langelinie, the part of the harbour is, where the "little mermaid", the most famous symbol of Copenhagen, is located. In the modern industry harbour there are plans to build skyscrapers and upmarket residential buildings.
"The Little Mermaid" is not big, but it is the most famous symbol of Copenhagen and the most popular tourist attraction. It is just 1.25 m high and was put up at this location in 1913. It has been beheaded several times, and stolen.
Contrasts: 2 Buddhist monks at "the little mermaid". Edvard Eriksen was the sculptor and it is said that Ellen Price was the model, at least for the head.
Langelinie is a part of Østerbro's harbour where you can find sculptures and ships.
A colonn and a Belgian military ship near "the little mermaid" statue in the harbour of Østerbro.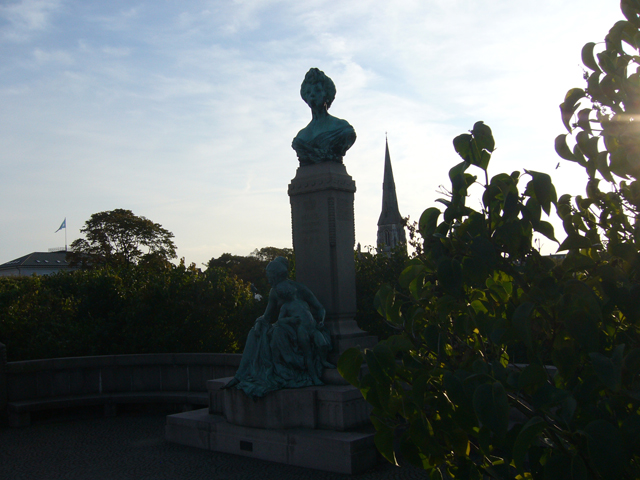 There are many statues in the harbour (this one of a former Danish queen), not just "the little mermaid".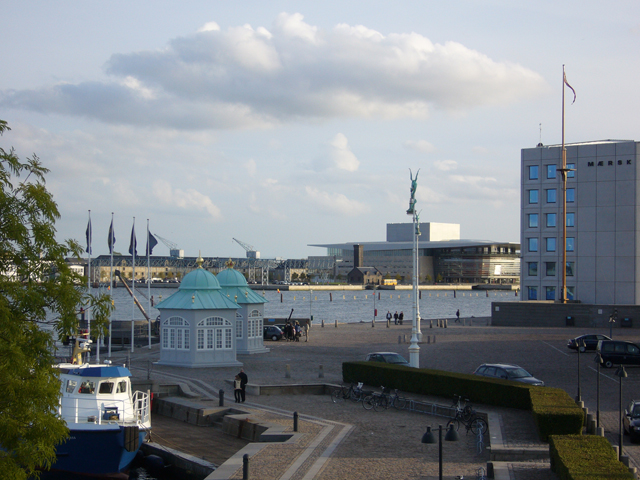 Maersk worldwide headquarters and the opera in the background.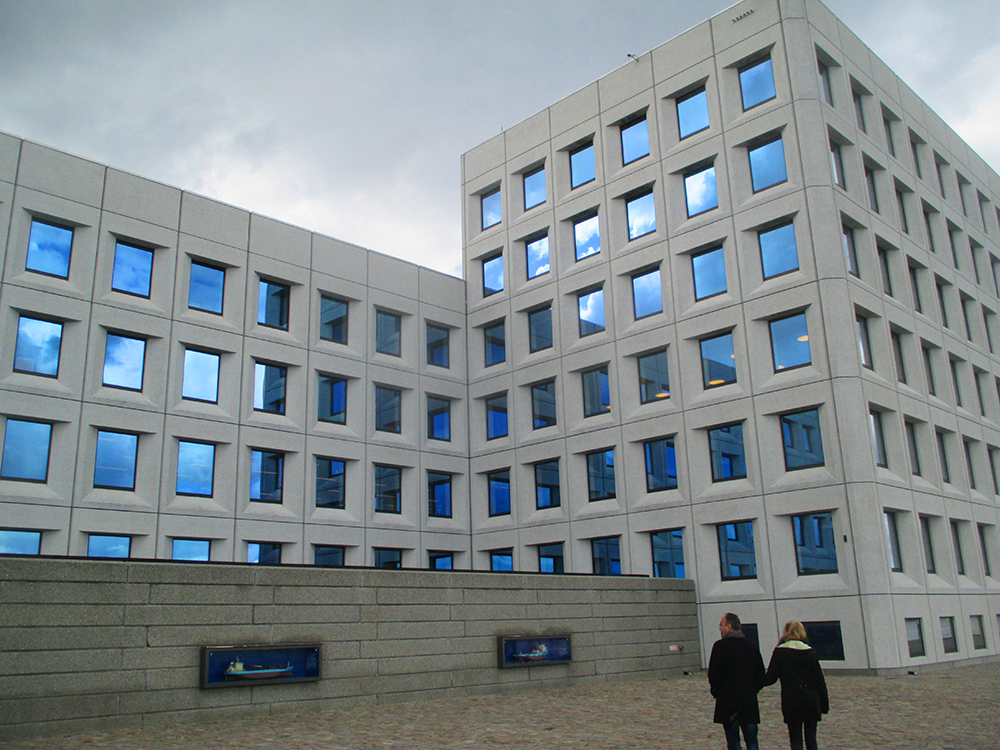 Maersk Worldwide Headquarters. Maersk is the world's largest container company.
A newly built apartment midrise, designed in a Lego like style.
Newly built houses for office and residnetial use in a port of in Osterbro.

Rigshospitalet, wellknown from the very popular famous TV show "Riget" that involved both Danish and Swedish actors.
Note the helipad on the top.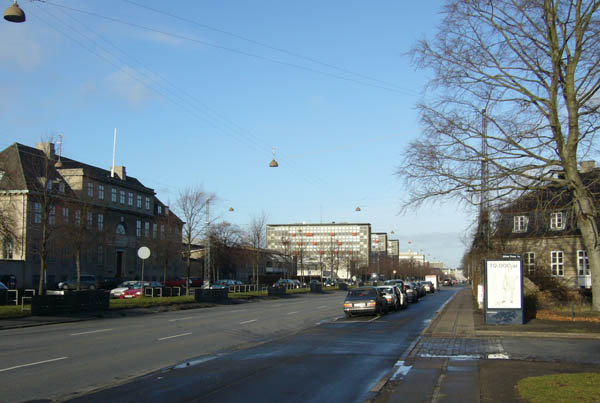 Nørre Allé, next to the hospital, has some 60s highrises and a pretty cold atmosphere to it.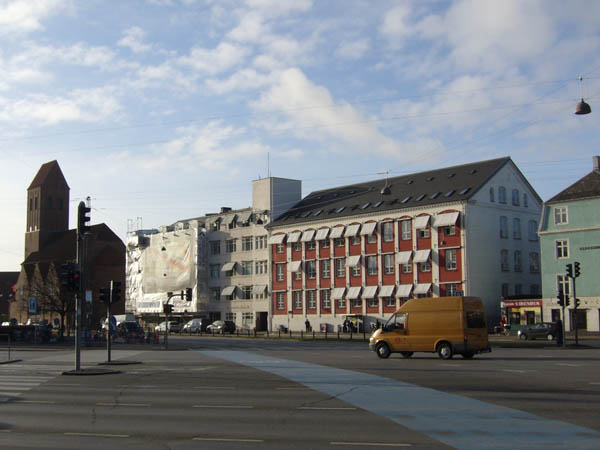 A busy intersection in Østerbro (though not on the pictures since I wanted the buildings to be visible).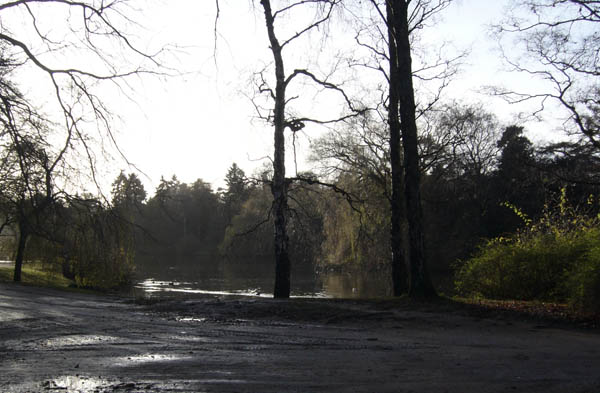 Faelledparken, the large park between Østerbro and Nørrebro.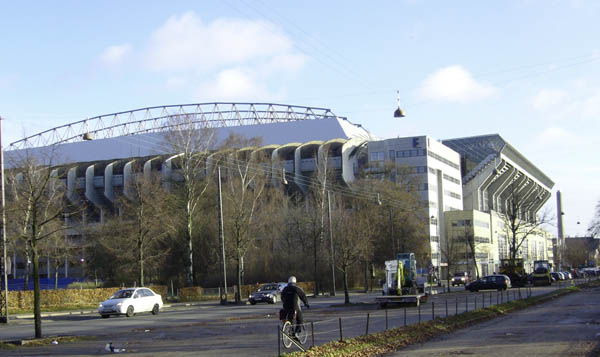 Parken - the national football stadium, is situated next to Faelledparken. It is the largest stadium in
Denmark and officesare integrated within the walls of the complex. It opened in 1992 and can take
over 42 000 visitors.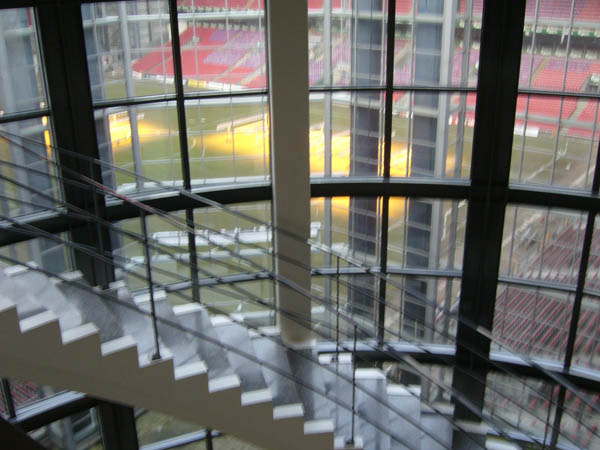 View over the stadium from a stairway hall in the office section.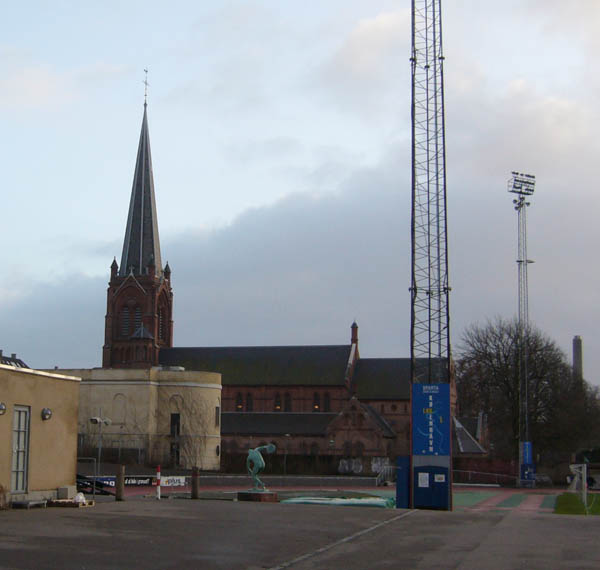 The backside of Østerbro stadium (just behind the much larger Parken) with a church just next to it.
Note the sculpture.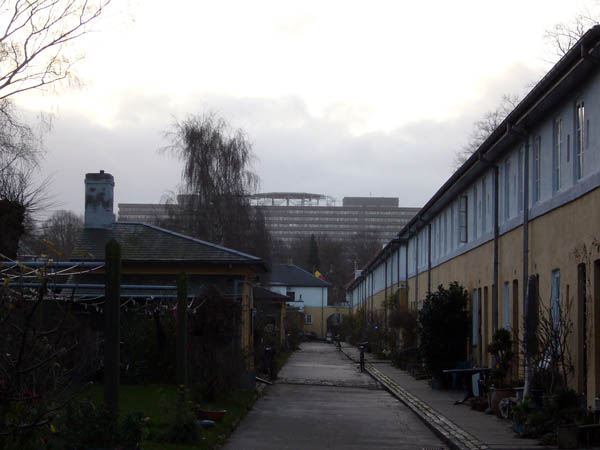 A enclosed block with small townhouses in typical Danish style, just next to Rigshopsitalet and Stadium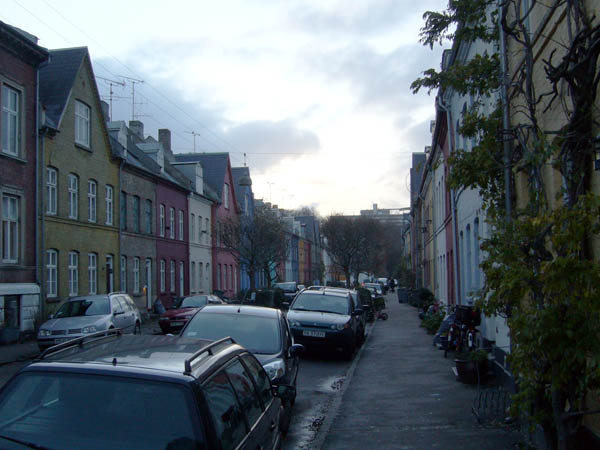 Another picturesque street.
Strange decorations at an apartment building.