Frederiksstaden
-Amalienborg, Bredgade, Kastellet, Churchillparken
Frederiksstaden is the area between Amalienborg Castle and Nyhavn, close to the city center and just next to the sea. Its main street is Bredgade.
Amalienborg Slot:


Amalienborg Slot. This is the most famous royal castle of Denmark. The architect Niels Eigtved was influenced by the rococo style. Amalienborg was built by Frederik Vto celebrate the 300th anniversary of the House of Oldenburg. Amalienborg consists of four palaces built around a circular square, trafficated by guards.
This large fountain is placed at the entance to Amaliehaven, strategically between Amalienborg, the harbour and the Opera.
A vintage Rolls-Royce leaving Amalienborg.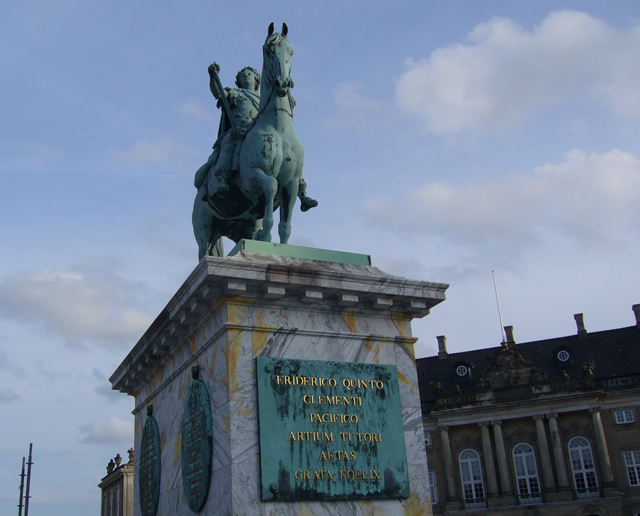 This equestrian statue of King Frederik V stands in front of Amalienborg.
This copper column stands near Amalienborg.
The round plaza in front of Amalienborg.




The classic domed Marmorkirken (Marble Church), or Frederiks Kirke as it's actually called.
Marmorkirken is connected to Amalienborg and was built 1749 to 1894.
The organ of Marmorkirken.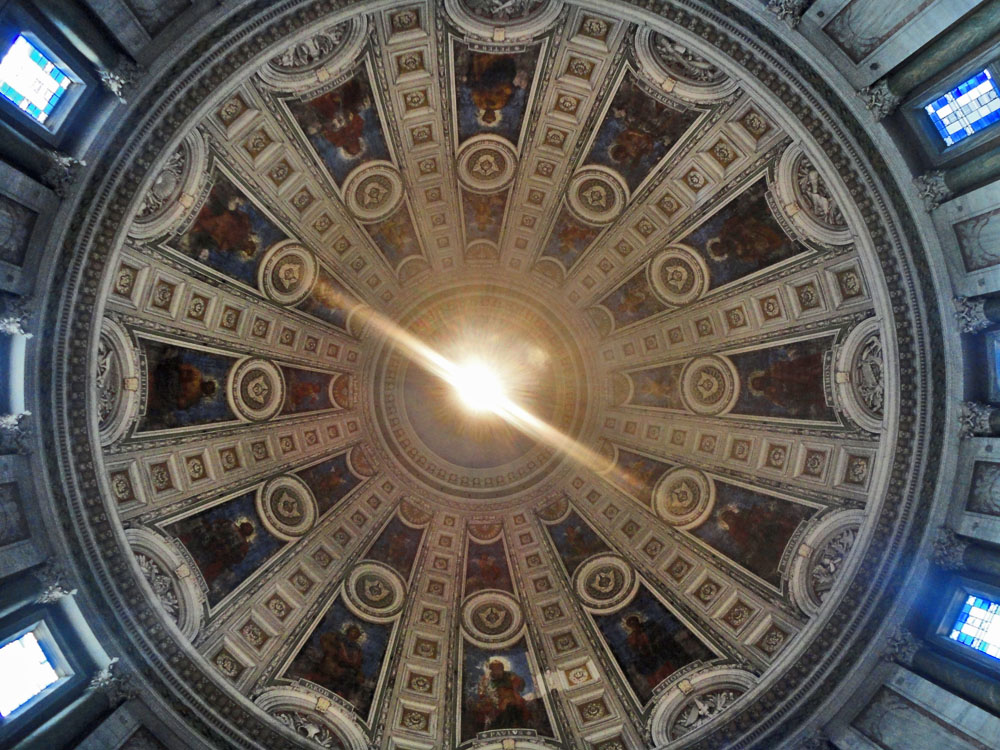 The impressive roof of the dome of Marmorkirken.
Amaliehaven, a garden between Amalienborg Castle and the harbour with bushes that have shapes of cubes.
The modern granite waterfall in Amaliehaven.


Amaliehaven is a nice place to relax and have a Danish beer. This was a warm autumn day in October.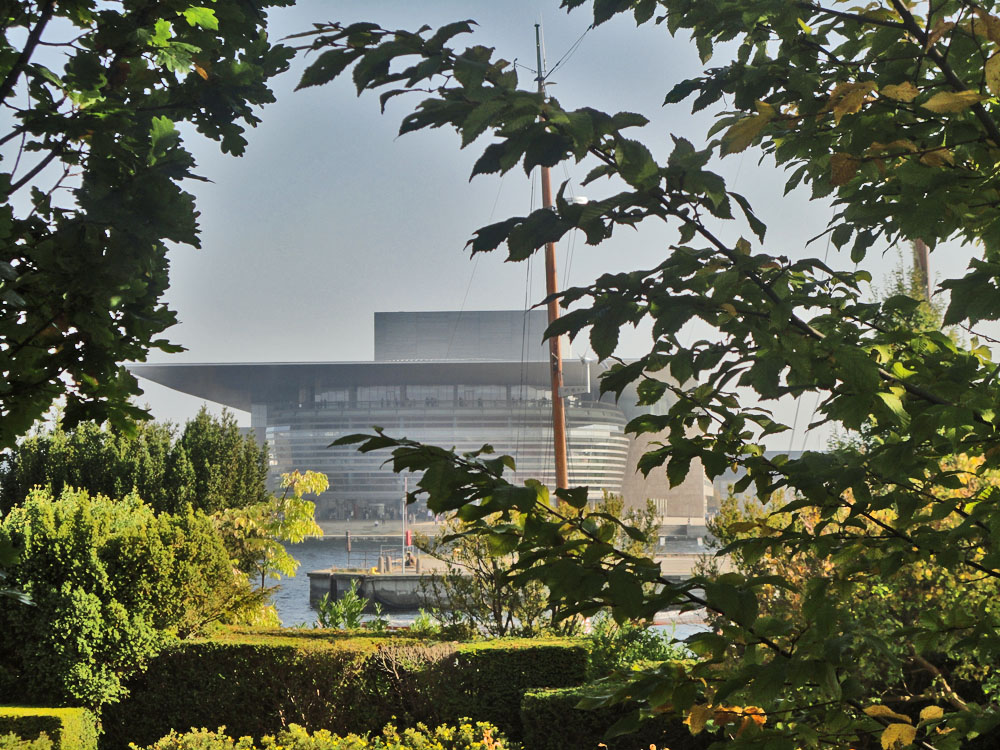 The Opera House and the harbour seen from Amaliehaven.
Bredgade is an exclusive street in Amaliehaven that reminds of London.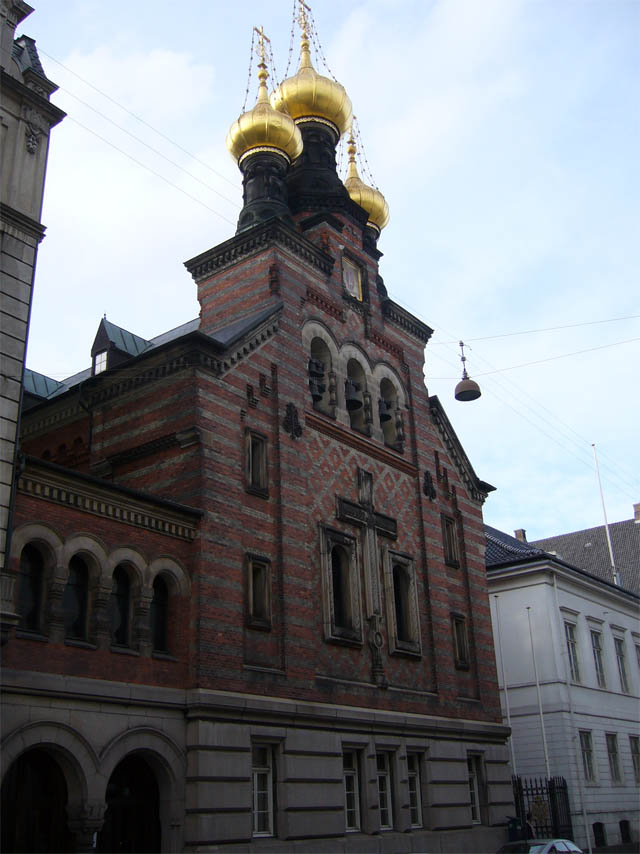 Alexander Nevsky Kirke, a Russian Orthodox church with golden spires at Bredgade.
Odd Fellow Palaeet at Bredgade.
Cyclists in front of Odd Fellow Palaeet.
Bredgade.
Lautrup Tower is a cool black building at Bredgade, especially with this black vintage Mercedes passing by!
Statue of Christian X and a small church, Bredgade.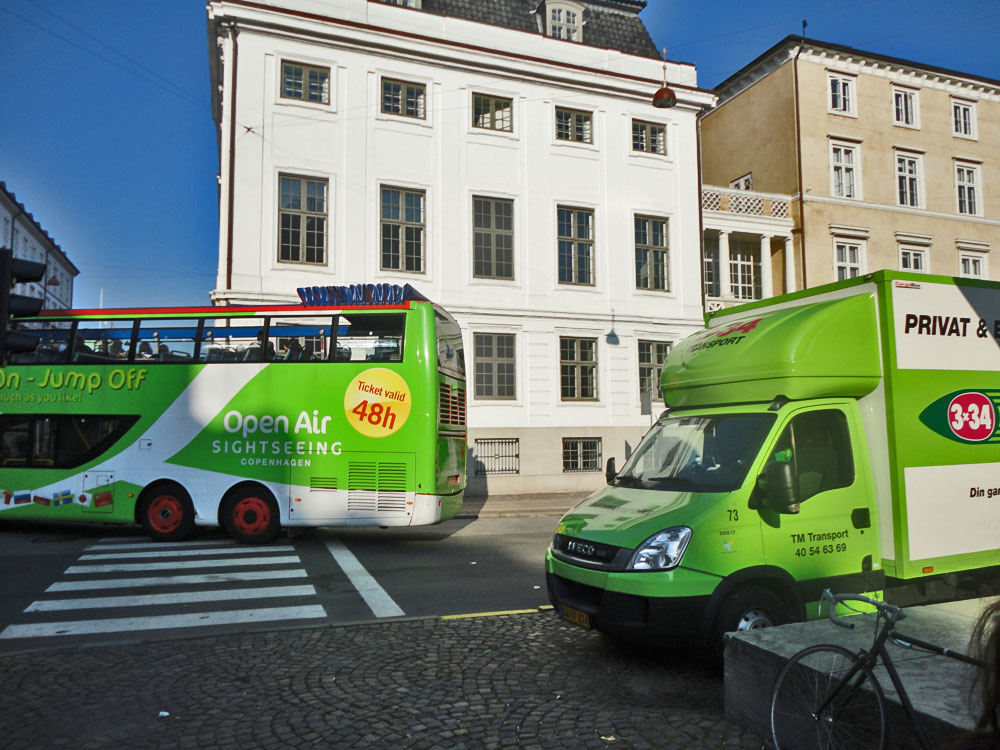 Lime green is a popular colour on vehicles in Denmark. The Danes like strong colours, yellow and red are also very popular.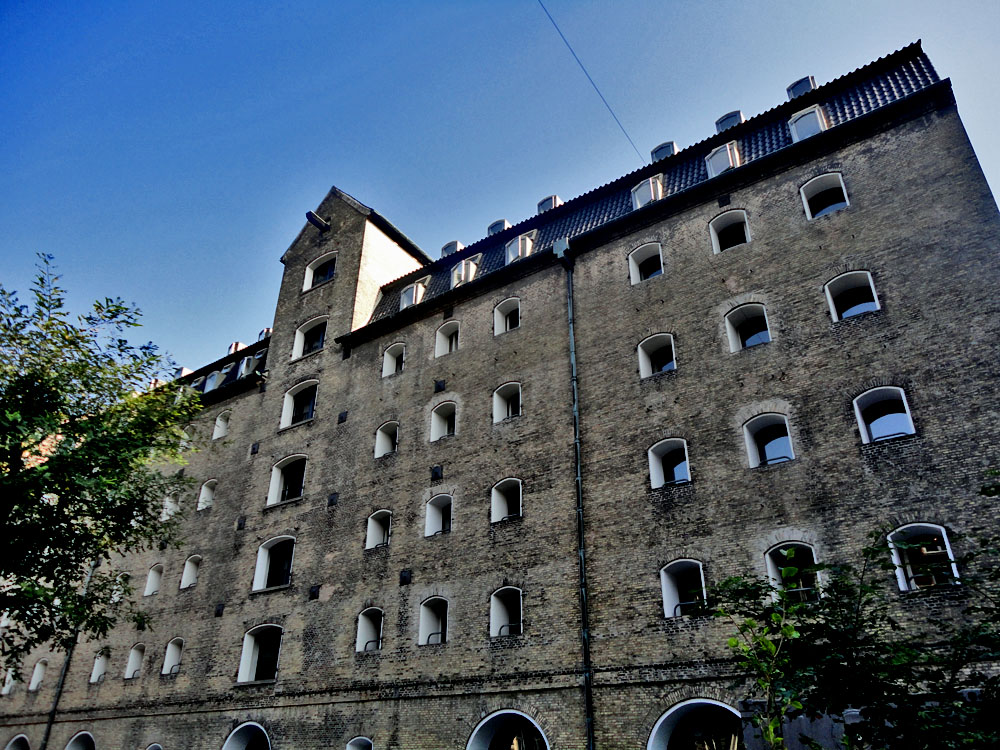 Copenhagen Admiral Hotel. A castle looking hotel in the harbour near Amalienborg castle.
____________________________________________________________________________
Kastellet and Churchill Park: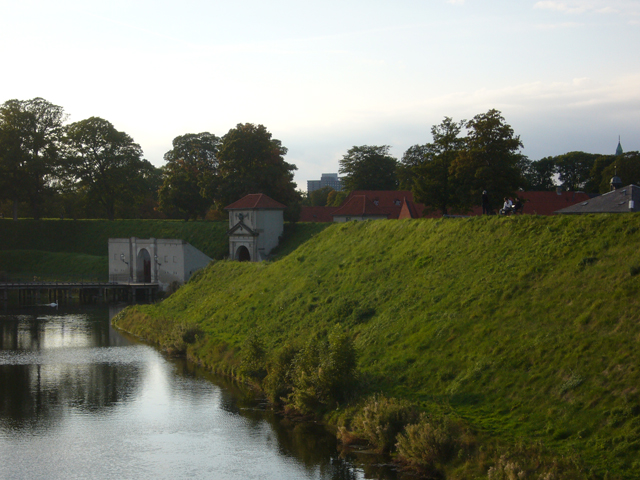 Kastellet, the old fortress, is situated between Amalienborg and Osterbro.
Kastellet is still used for the army and as home guard functions, but is a very peaceful place today. It is one of Europe's most well preserved fortifications.
A café at Kastellet.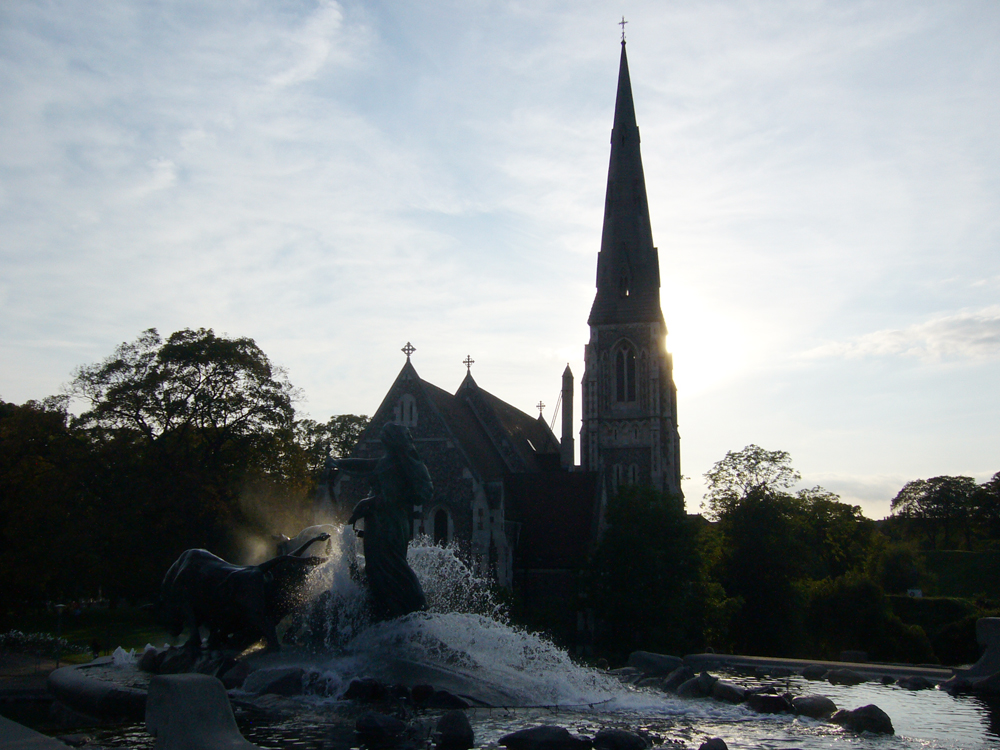 Skt Albans Kirke (St Albans Anglican Church) is a very special church with a beautiful water sculpture in the front of it. It was built in 1887 and lies in Churchillparken.
Vesterbro Osterbro Frederiksstaden and Nyhavn are also very central areas, but have their own sections.