Copenhagen Airport (Kastrup)
Copenhagen Airport is Denmark's largest airport. It is also the busiest airport in Scandinavia with 21.5 million passengers in 2010.It is sometimes called
Kastrup because of the Copenhagen suburb where it is situated, right next to the Öresund strait. The airport has 3 terminals and many international
destinations.It is connected by Malmö, Sweden by railway and highways, via the Öresundsbron bridge. The airport opened in 1925 and is one of 3 main
hubs for SAS.
Terminal 3, the newest terminal, opened in 1998. This is the area that is connected to the trains.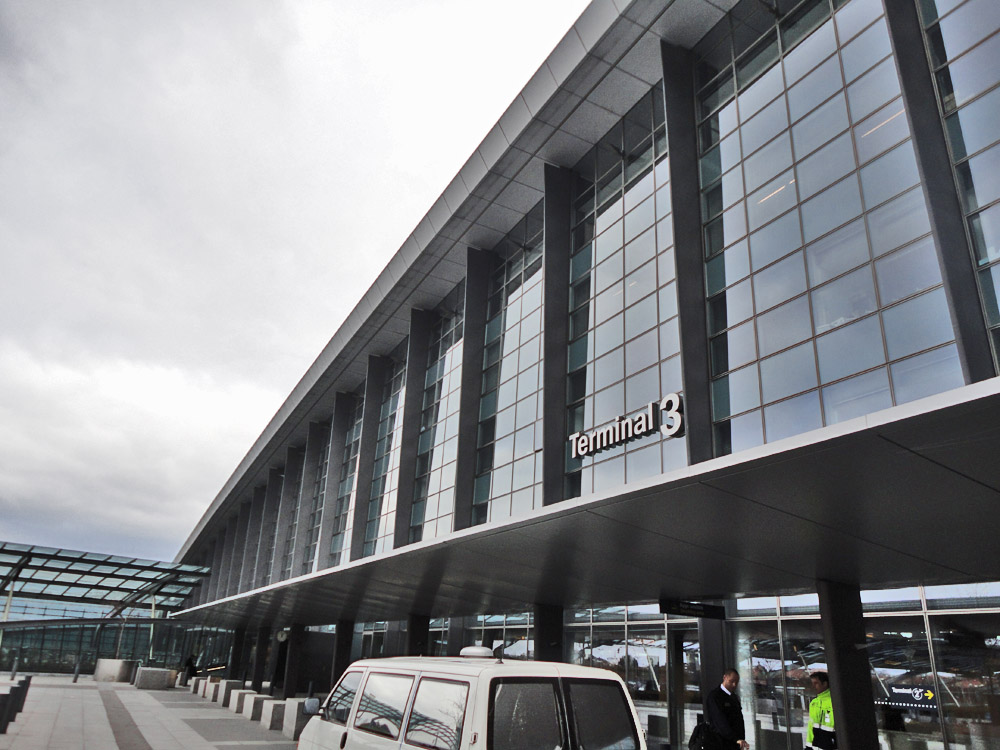 Terminal 3 entrance. The terminal is designed in a shape of an airplane (that can be seen form above).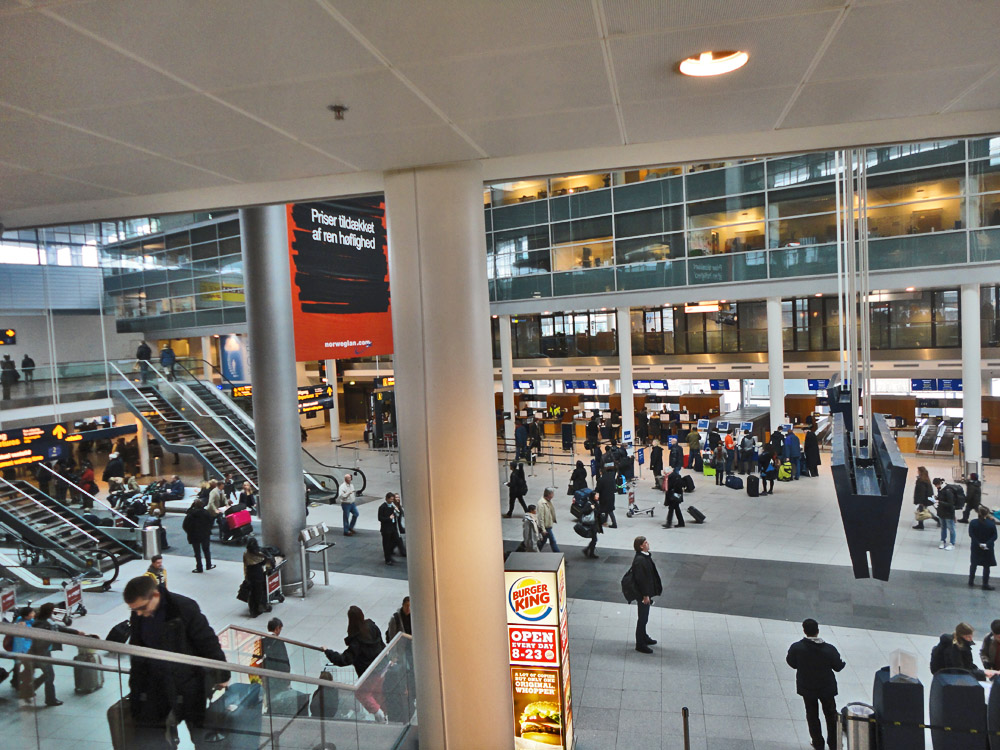 Terminal 3, check in area.
Terminal 3.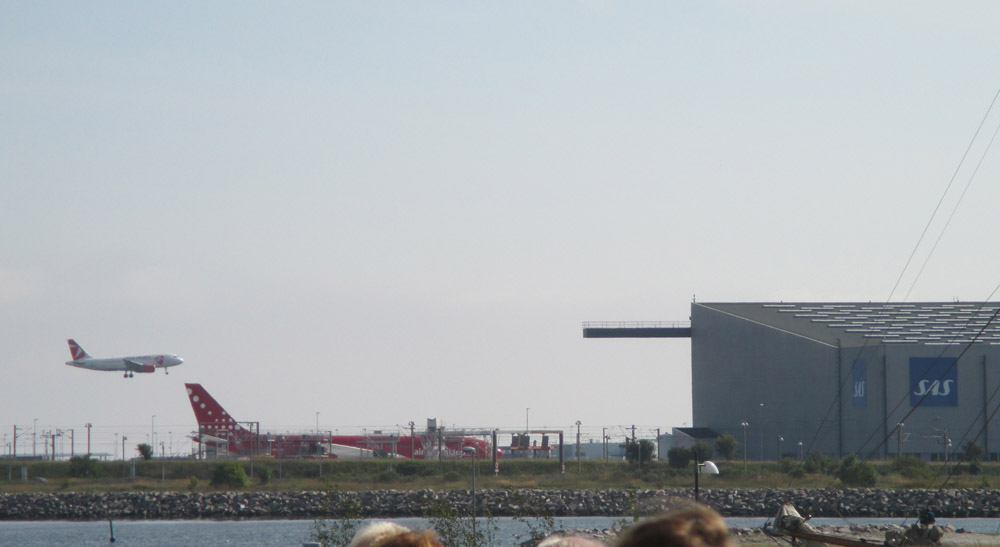 Copenhagen Airport seen from the new aquarium Den Blå Planet.
Overview of Copenhagen Airport from The Blue Planet in Kastrup, next to Öresund.
| | | |
| --- | --- | --- |
| The Öresundsbron bridge to Malmö, Sweden, and a plane approaching the airport. | | |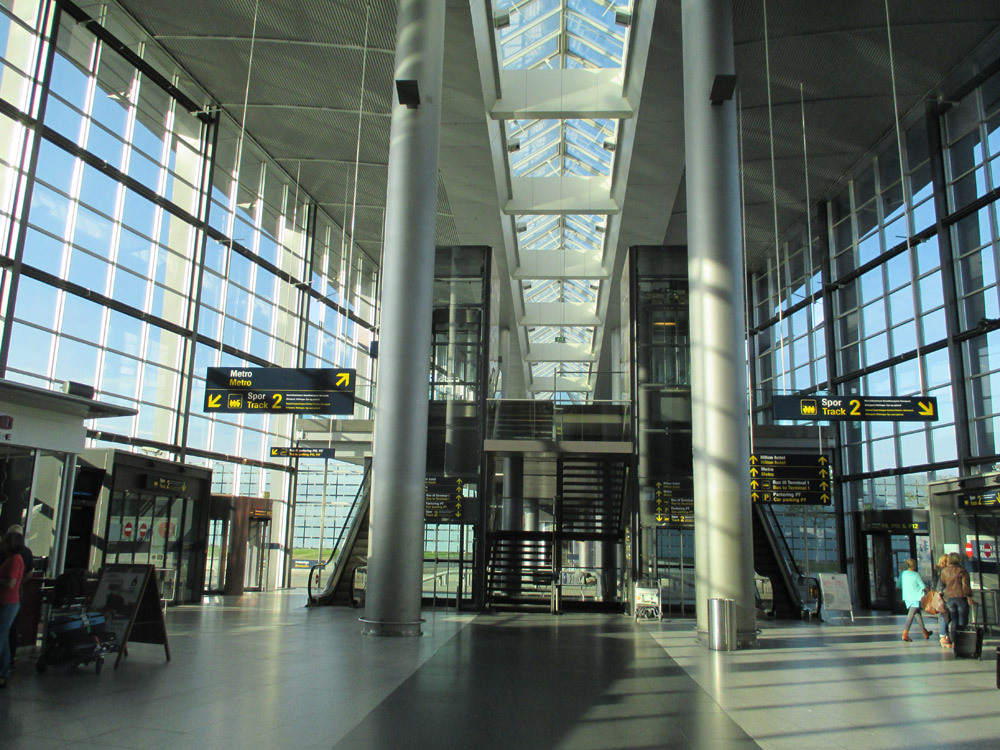 Metro station entrance hall at terminal 3.
A Singapore Airlines plane.
There are international shopping stores like Illum, Hamlet, H&M and Gucci inside the airport. There are also about 20 restaurants and bars.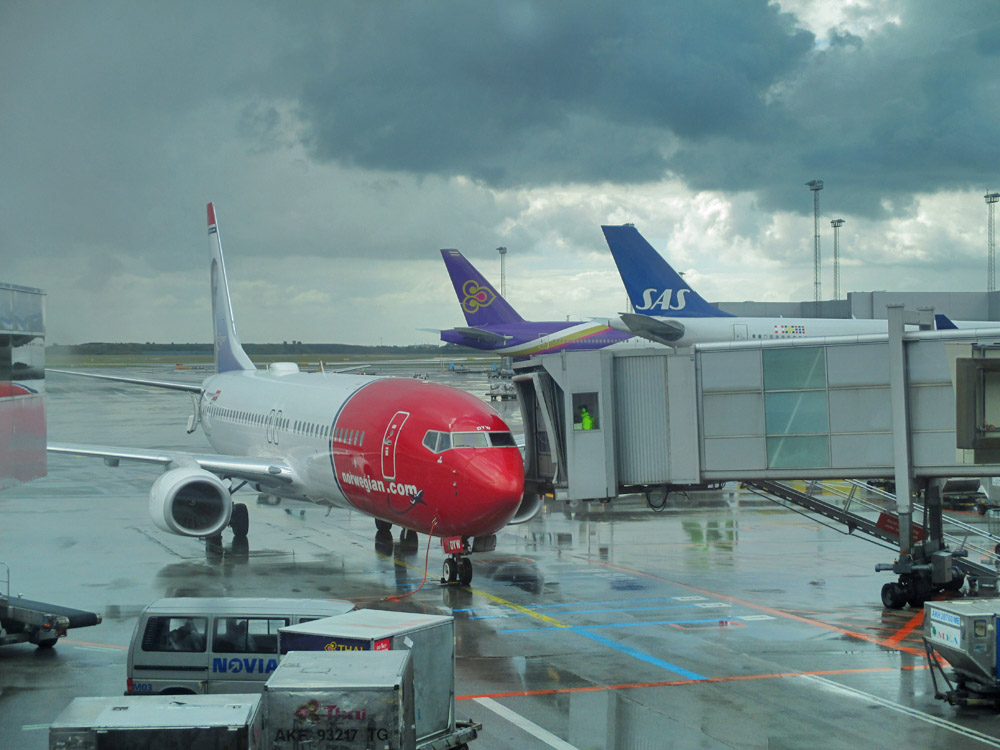 My Norwegian plane to Riga.
Terminal 3 arrival hall, second floor. Arrival after a flight from Riga.
Highway and railway next to the airport.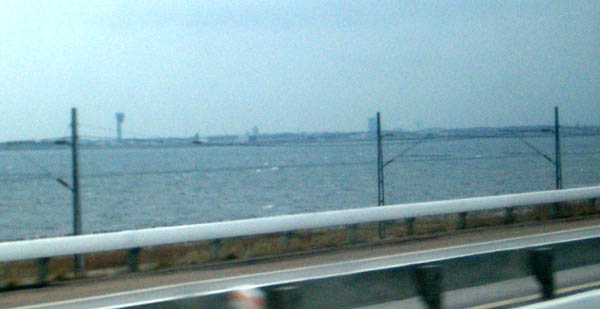 Copenhagen International Airport as seen from Öresundsbron.



Copenhagen Airport, Kastrup, with the Hilton to the right and the new Terminal 3 to the left.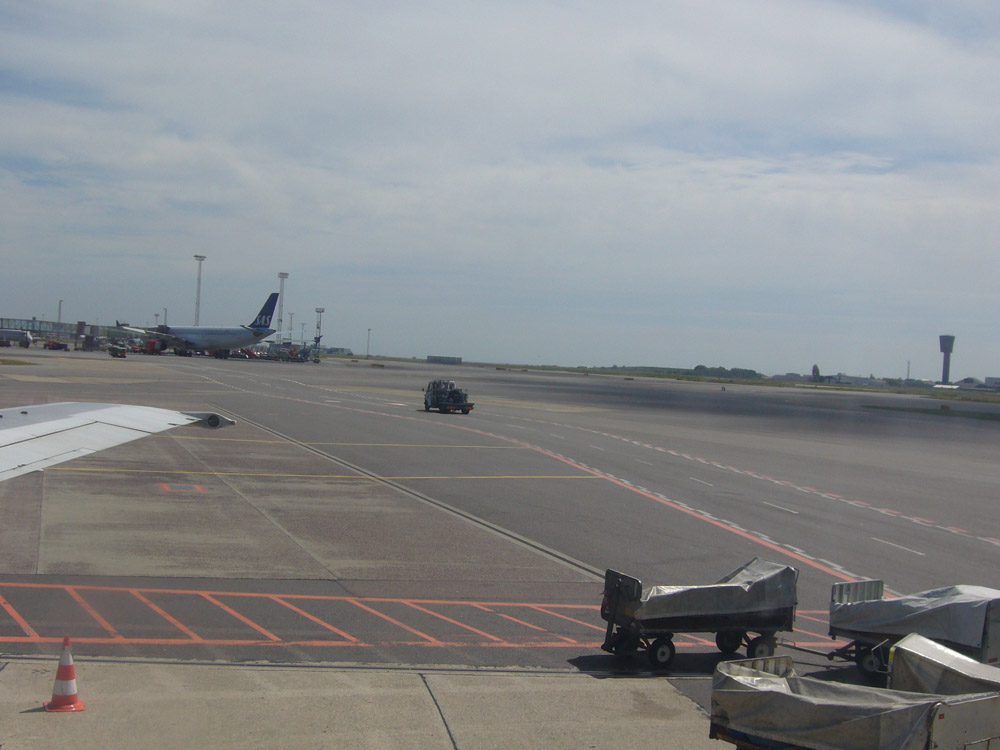 The runway.
Views from the plane during and after takoff: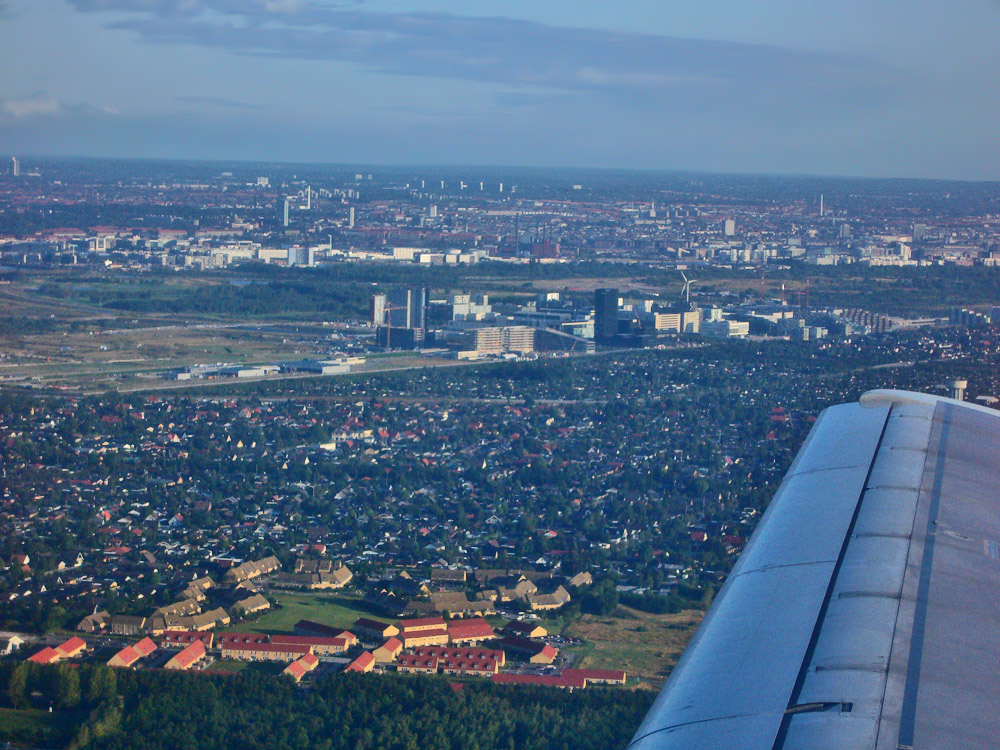 Looking towards the new buildings of Orestad at Amager island, near the airport.
Sunset before takoff to Vienna from Copenhagen Airport, Kastrup.