Calpe
ABOUT Calpe:
Population: 30 000
Other names: Calp
Tallest building: Coralbeach and Apolo (3 bldgs, 79 m, 23 floors, built 2003)
Language: Spanish, Valenciano
Founded: 1386
Province: Alicante
Autonomous community: Valencia
Area: 23.51 km²
Year visited: 2016
Calpe is a small city in Costa Blanca, just North of Benidorm. It is situated in a beautiful setting on both sides of the 332m high limestone rock Penyal d'Ifach (Peñón de Ifach in Spanish), that overlooks the Mediterranean Coast and can be seen from large parts of Costa Blanca. At the outcrop and cliffs there is a natural park (since 1987) with numerous rare plants and animals. It is known as "the Northern Rock"(the rock of Gibraltar was the Southern). The city of Calpe consist of several different parts. It is not large, but quite long and narrow, just like Benidorm. To the West you find the Old City Centre (that today mostly consists of modern buildings) that is very hilly and mostly visited by locals, since it is where you find "normal" services. Further to the West is areas with private residences and mansions climbing in the mountains, residing rich people. The so called New City Centre, that is the tourist area, consists of two parts: Morello to the West of Penyal d'Ifach where you find the port, Puerto de Calpe, beaches like Playa del Cantag-Roig, tall apartment buildings, highrise hotels and restaurants. To the Northeast of Ifach you find a simlar area, La Fossa, with the largest and most popular beach, Playa La Fossa-Levante, and even more modern highrise hotels. From the beaches you have nice views of the limestone rock. Further to the North you find more exclusive residential areas high up in the mountains, in Calpe and neighbouring towns. In the middle of Calpe you find the lake Las Salinas.
Just like Benidorm, Calpe has an impressive skyline for its size since many tall highrise complexes (hotels and residential), the majority of them were built especially in the early 2000s. Calpe has 5 buildings with 20-23 floors and 18 with 15 floors or more.

MY EXPERIENCE:
It can be a bit of a challenge to drive from Benidorm to Calpe, at least the part after Altea. You have to drive on a really curvy, winding road high up in the mountains with much traffic and sport bikes practicing on the road, blocking traffic! Sometimes it can be very steep and there are a lot tunnels. Fortunately the speed limits are low. But the road is really beautiful, overlooking the mountains and sea. Pictures from the road can be found here.
When we reached Calpe, the city looked more or less abandoned. It was low season but we were still excepting more tourists and locals. Almost no people were outdoors but probably that was because of the very windy weather, and it was not tourist season. But we had paella at the fish restaurnant at the beach, with views as far as Benidorm and also drove through the old town (that actually doesn't look old) and the North part. Calpe felt very modern, with brand new highrises and only a few old buildings. More normal then the luxorious tourist resort you would expect, but still it was low season. Calpe reminds more of a typical city in California then a Spanish city. I can imagine it is a very nice place to visit summertime.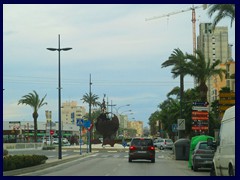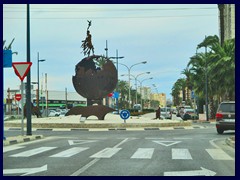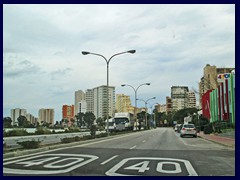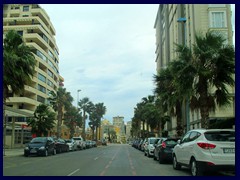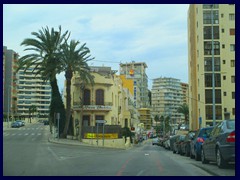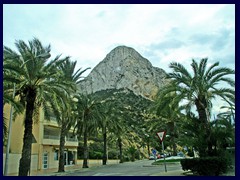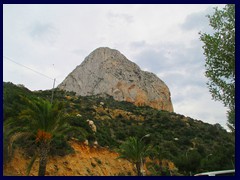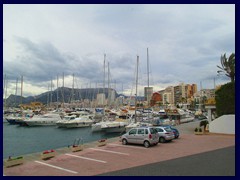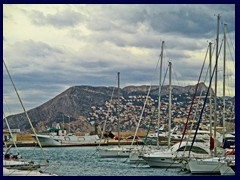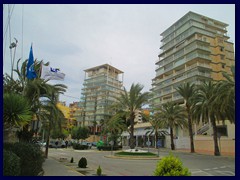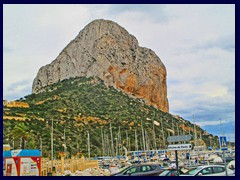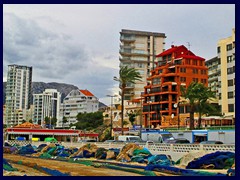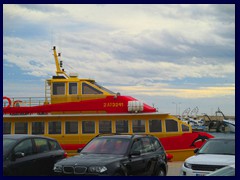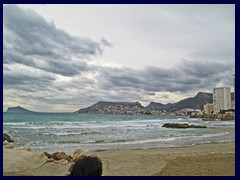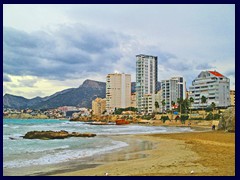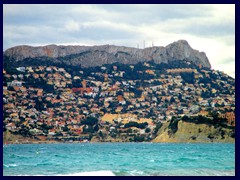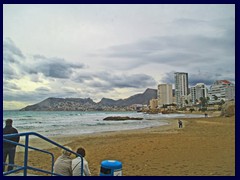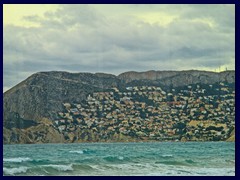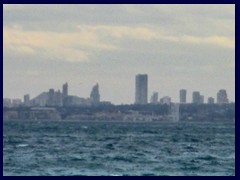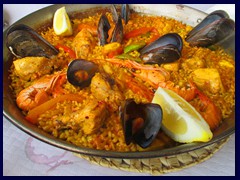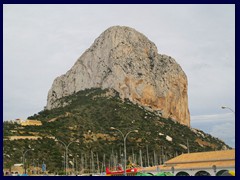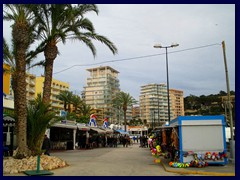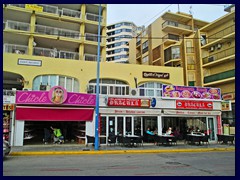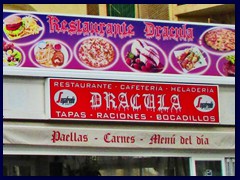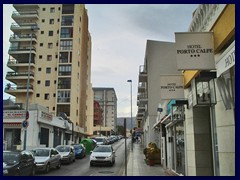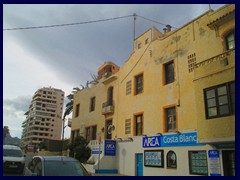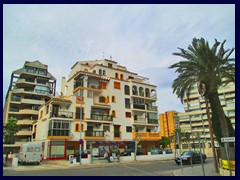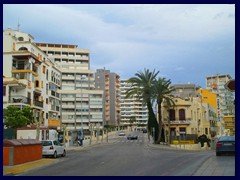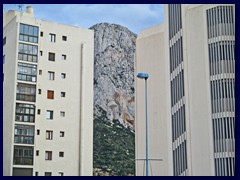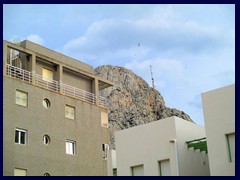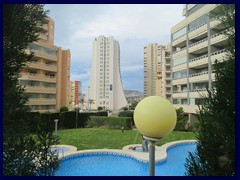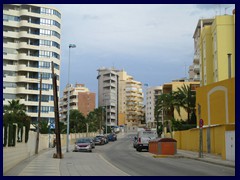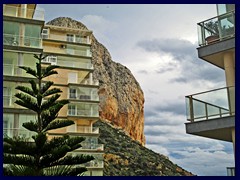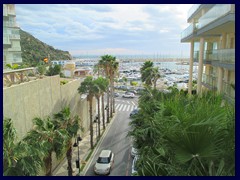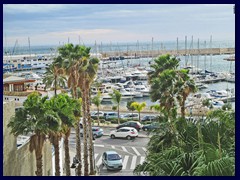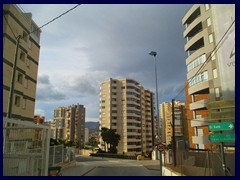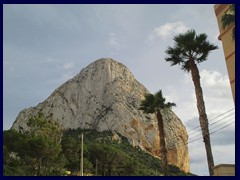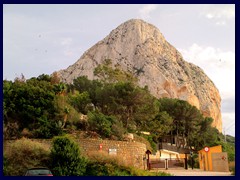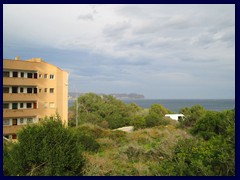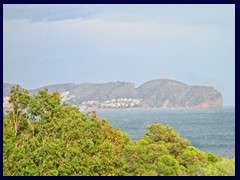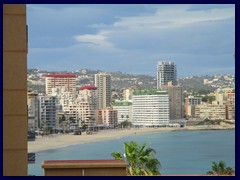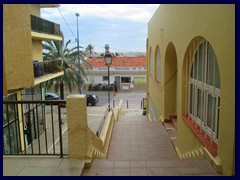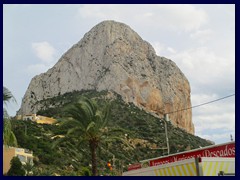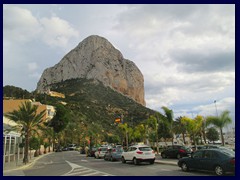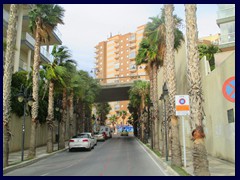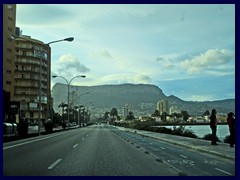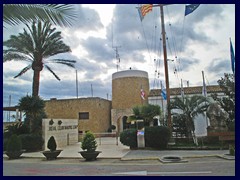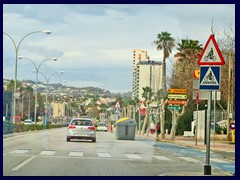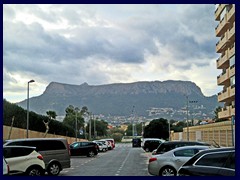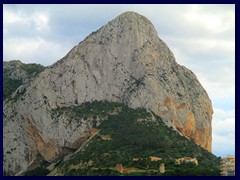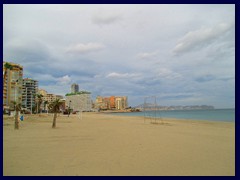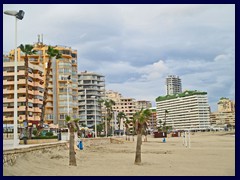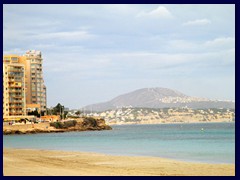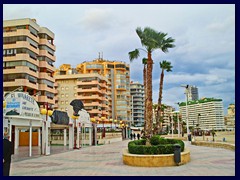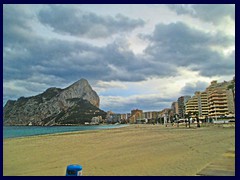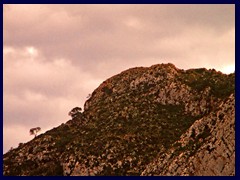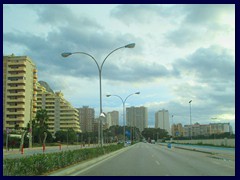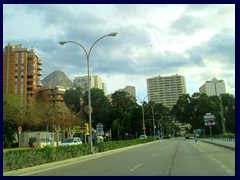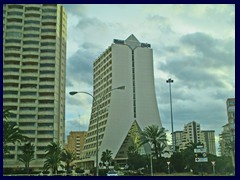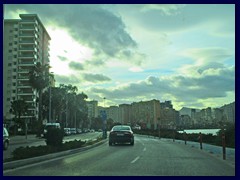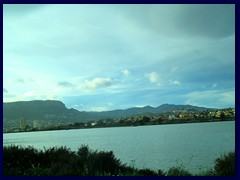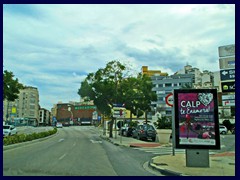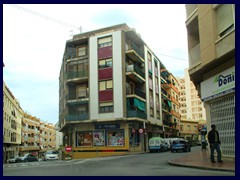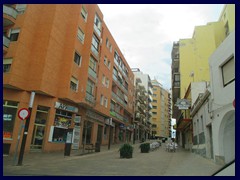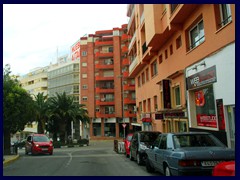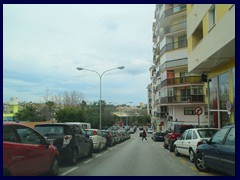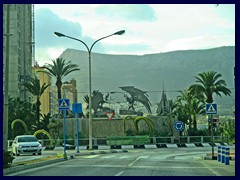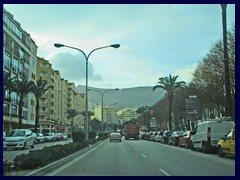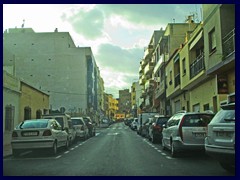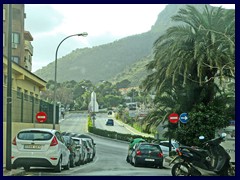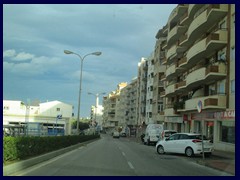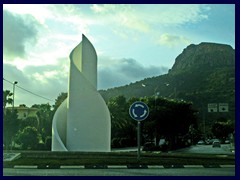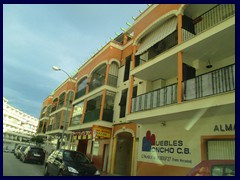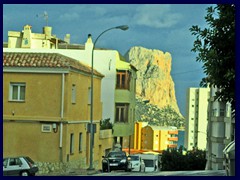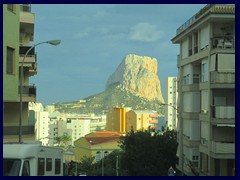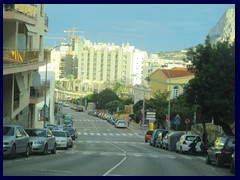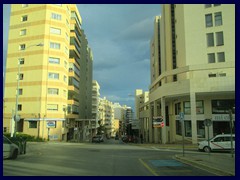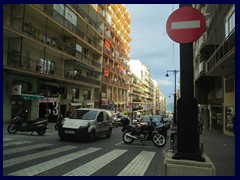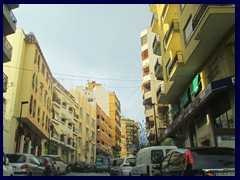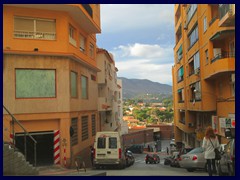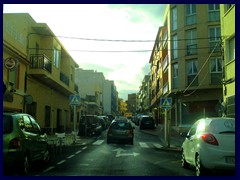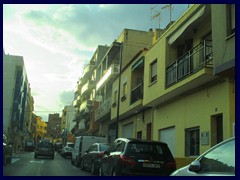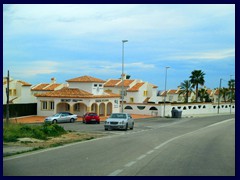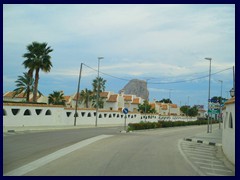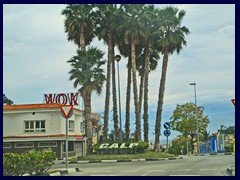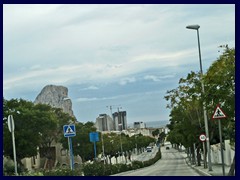 oomby VisualLightBox.com v6.1