SLOVAKIA
Bratislava
My experience, the trip and facts about Bratislava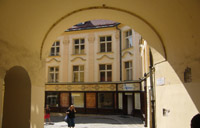 Old Town: Staré Mesto - The historical city center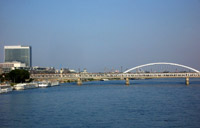 Central Bratislava: Incl. the outer part of Staré Mesto, Novy Mesto and Ruzinov district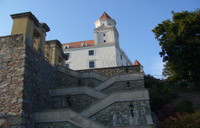 Hrad: The castle on the hill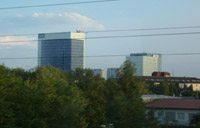 Outskirts
Population: 429 000 (617 000)
Year visited: 2009 (August). 1 day
Native name: Bratislava (formerly Pressburg)
Language: Slovakian
Founded: 907
Region: Bratislava
Area: 429 km²
Tallest building: Tower 115 (115m, 28 floors)
Tallest structure: Kamzik Tower (200m)
Bratislava, Slovakia's capital and largest city, is a diverse city. The Old Town is very beautiful with renovated small historic buildings, churches and narrow lanes. A castle, Hrad, is situated on the hill just next to the old town. The rest of central Bratislava, is a mix of rundown residential areas, wide boulevards and modern office towers in glass and steel. As soon as you come to the outskirts, there are mostly districts with so called commie blocks, so even if the city center is nice a majority of the population lives in large grey blocks of flat. That is the remnants of Czechoslovakian communist times. The city is changing very fast however. Huge deveopments, including many skyscrapers are planned or under construction in the the central area and a lot has already been constructed. The River Danube is flowing right next to the city center, unfortunately hidden behind fences, so you have to get to one of the striking modern bridges to see the river. The metro system consists of trams, electric buses, diesel buses and a subway is planned.
MY EXPERIENCE OF BRATISLAVA:
I was visiting Vienna in 2009. Because of the proximity to Bratislava from Vienna, and because I have heard it is a beautiful city, I took the train and visited Bratislava for one day,just like many other tourists it turned out. It only takes about 50 minutes from central Vienna. Bratislava's western borders are situated just at the border to Austria. The Hungarian border is also very close to the city. I liked Bratislava, the old town and the castle was beautiful, and I also found the new town interesting with its tall buildings and the proximity to Danube.
What made my stay a bit uncomfortable was that it very hot the day I visited and there were almost no stores in the city center. It was also strange that the people working around the train station didn't know where the main road or the old town was, despite it was only 100m from the station and I showed them the map. But I had a great stay, most people were very friendly. And it was hard to walk in the new town, since there are so much development going on and the part is more built for cars than pedestrian, unlike the old town with its many nice pedestrians streets.