Barcelona by night

Barcelona's city center looks very nice after dark, with many lit fountains and buildings. It is also a city that never sleeps, with busy nightlife and traffic 24 hours a day.

Eixample

Casa Milà at dark.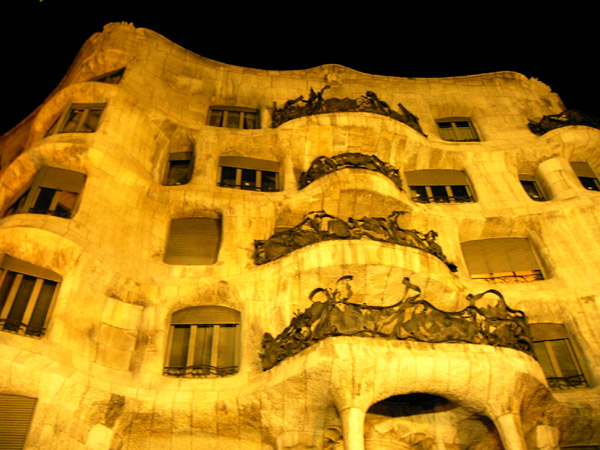 These photos were taken another day.


Hotel Majestic at dark. Majestic is a 5-star luxury hotel, one of Barcelona´s best.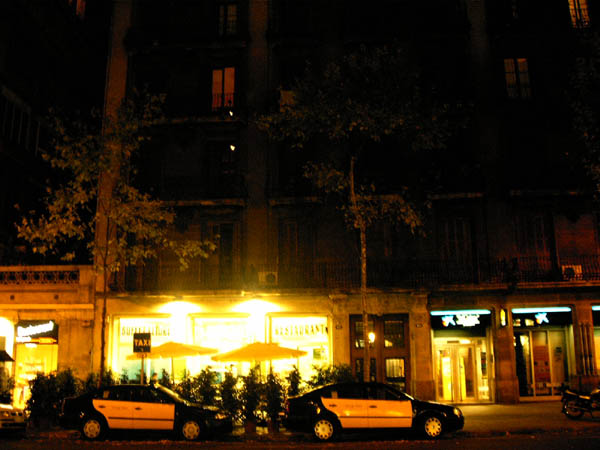 I stayed at a hostal (B&B) with my girlfriend for 4 nights and 5 days. It was almost idealistically
located between midway between the main hubs Placa d´Espana and Placa Catalunya, in the
crossing of Gran Via and Comte d´Urgell, 2 of the city's longest streets.



This was the view from the hostal we were staying at, unfortunately after the pink sky disapperared.
Placa Catalunya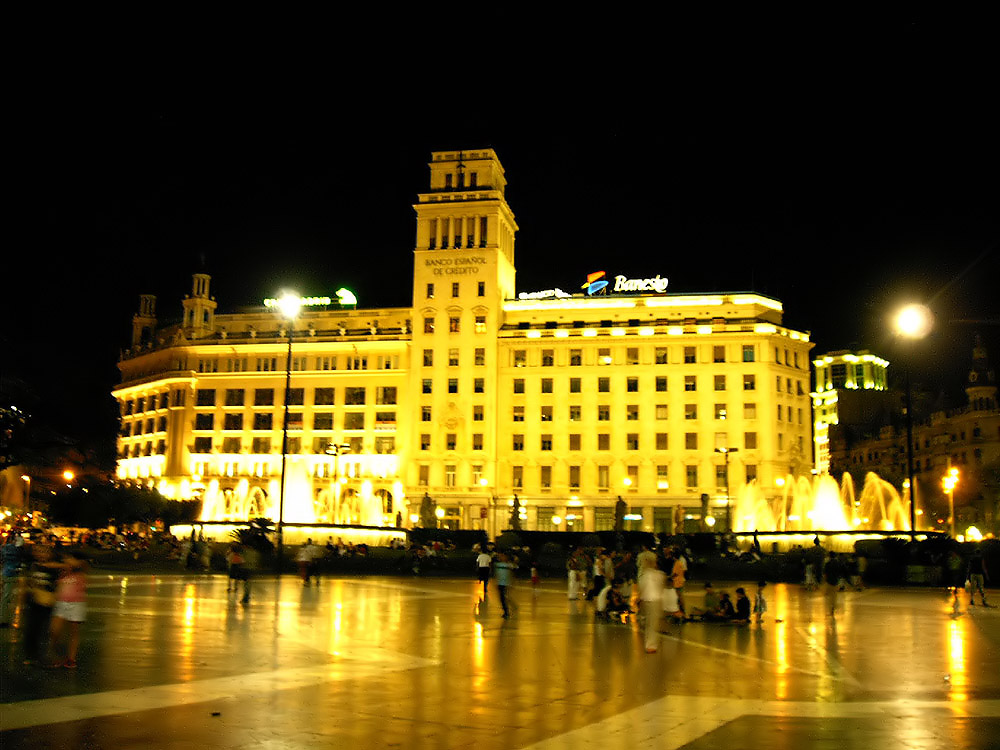 Placa Catalunya is a major square in Barcelona, between La Rambla and Eixample.
The monuments and facades are especially well lit at Placa Catalunya after dark.

Laietana. A busy street leading from Barri Gotic to Placa Catalunya.
Plaça d'Espana


The fountain is called Font Màgica and flushes in pink, yellow, white, orange, blue and green with different amounts of water and different rhythms to the tones of Freddie Mercury's "Barcelona" (unfortunately not the evening we were there) and other opera songs. Font Màgica is situated at the end Avenida Reina Maria Cristina at the foot of Montjüic were the stairs to Palau Nacional begins. The avenue is also bordered by lightened fountains. The fountain in the middle of Placa d'Espana and Palau Nacional's water fall are also lit by night.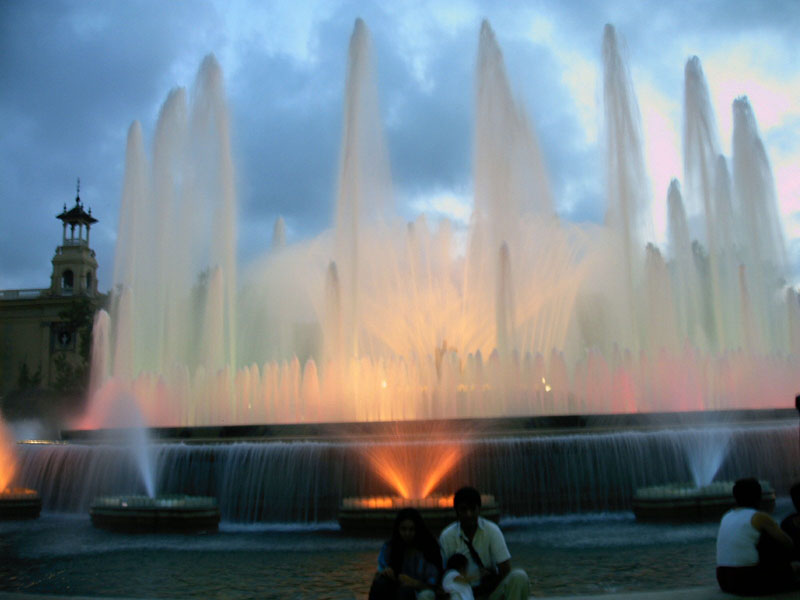 The cascade is at most 15 m high. As you can see, many people are crowded to see the spectacle. Note that Temple Expiatori del Sagrat Cor is lightened in gold colour after dark!

Already the first day, after reaching Placa Catalunya, we walked along the whole southern part of the famous pedestrian street La Rambla down to La Rambla del Mar, the harbour extension of La Rambla and its entertainment complexes. Despite it was in the middle of the night, everyone was there, and it was hot. After that night it was sunny almost all the time and at most 34 C(a little bit too hot to appreciate walking around looking at the sights).
Diagonal Mar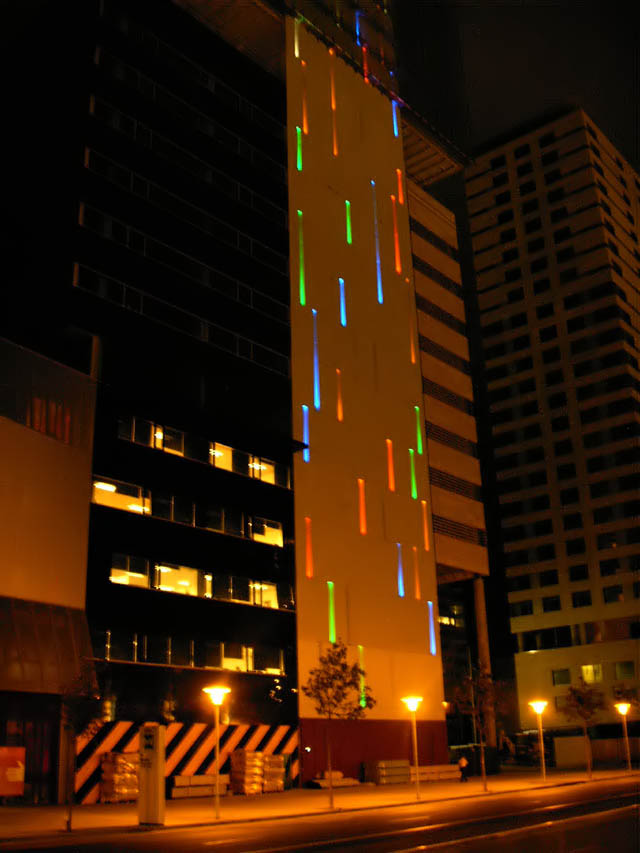 When getting out of the mall, it had already turned dark.



Barcelona Princess Hotel at dark. It opened as late as in March 2004. It is 25 floors and 109m tall. The hotel has 3 panorama elevators and a swimming pool on the 23rd floor.



Passeig del Taulat showing the shopping mall and AC Hotel that is connected to Forum Barcelona, a huge brand new exhibition center. Soon we took the bus home, actually from the place on the photo above. Torre Agbar is not far from Diagonal Mar, but we were too tired to get there this day. So w3e visited it in the late afternoon the next day.