Plaça Catalunya
The first thing we did the first night, just a few hours after arriving in BNC, was walking a few blocks to the east to Placa Catalunya, the large lively square and core of Barcelona. It had stopped raining then, but there were still flashes in the sky. The sky was dark, but all buildings and fountains were beautifully lightened. Placa Catalunya was a place that we passed at least once a day.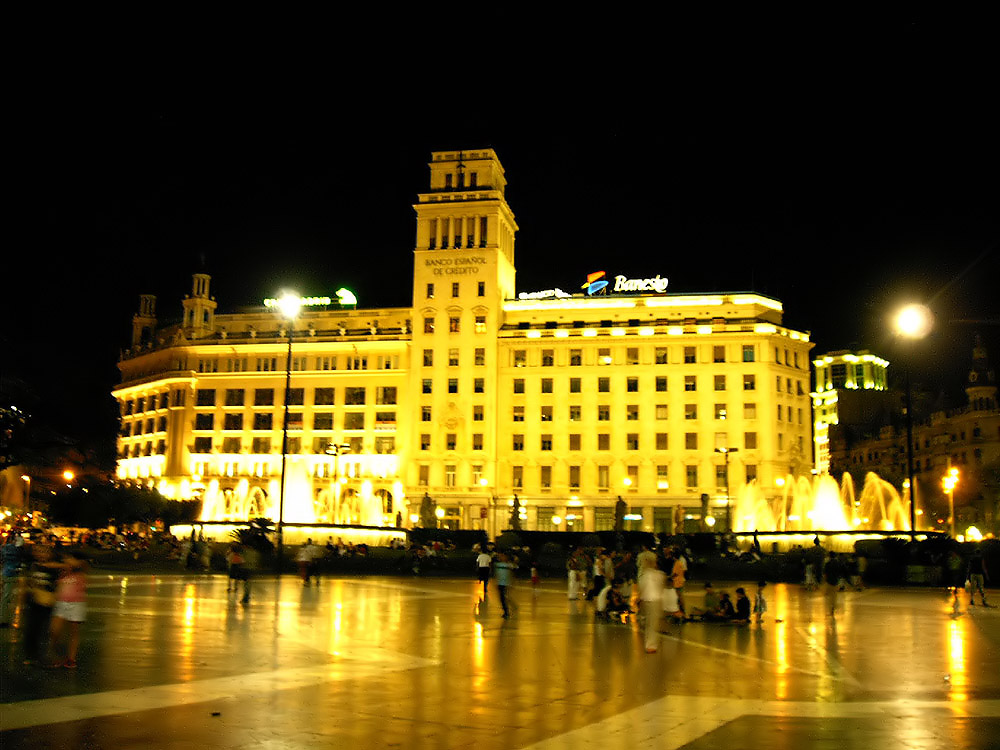 The following images are from the 2nd day, that we also begun with walking to Placa Catalunya, this time at daylight.
We walked at the Gran Via to the east towards Placa Catalunya.

After passing five (large) blocks we reached Place de la Universitat.

This I were the famous university lies. The university is just 3 blocks from…


Placa Catalunya, the core of Barcelona. This square is very beautiful, especially the fountains.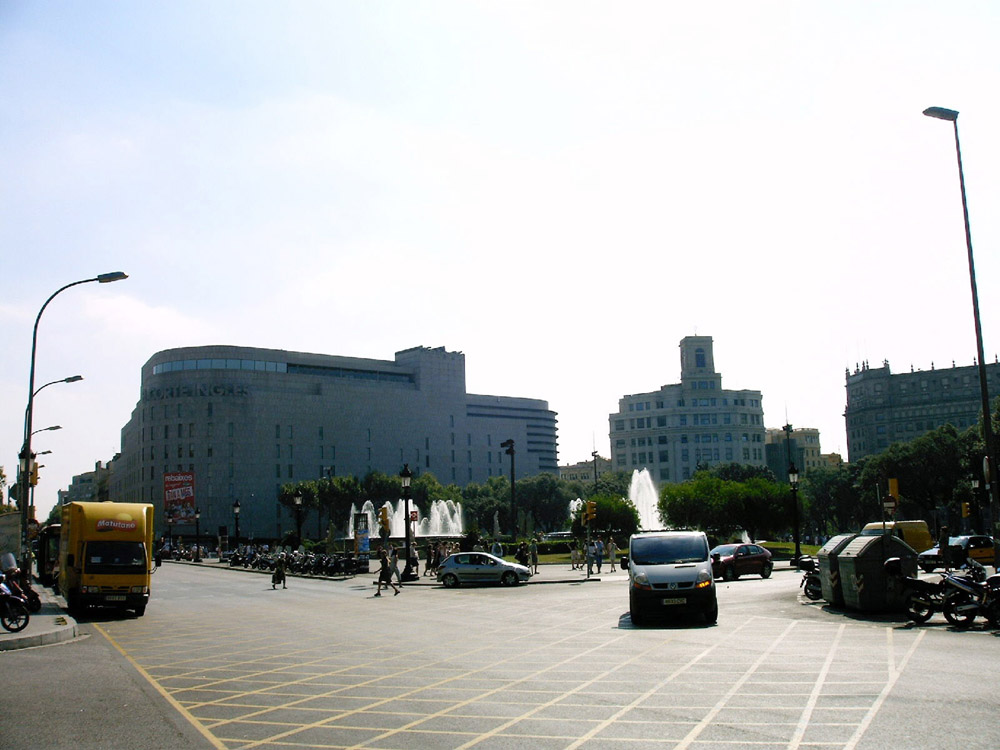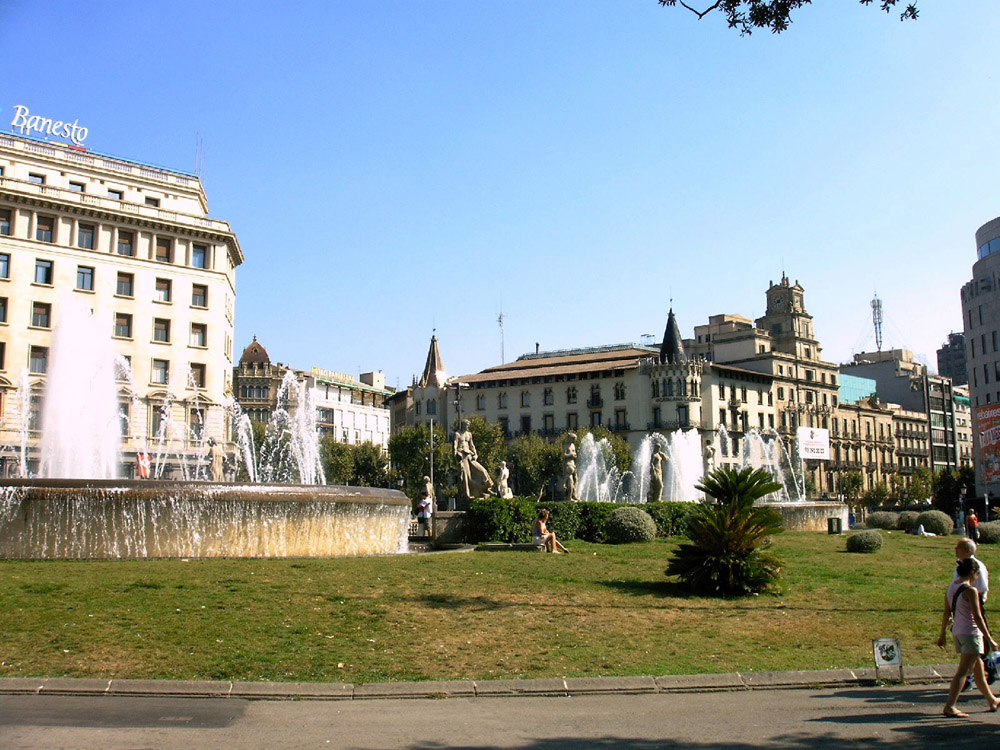 Banco Espanol de Credito.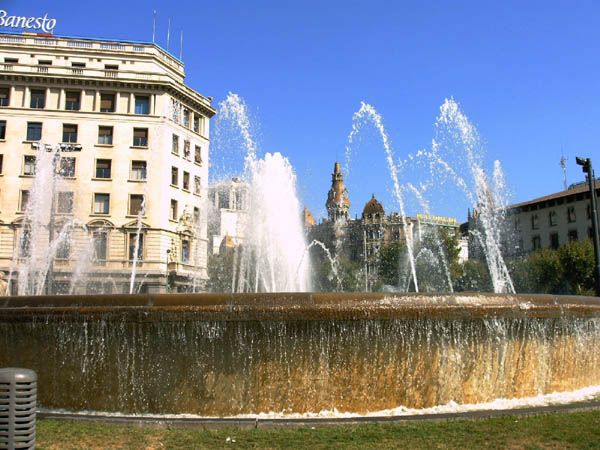 The building with the "Opel" add is H10 Catalunya Plaza Hotel.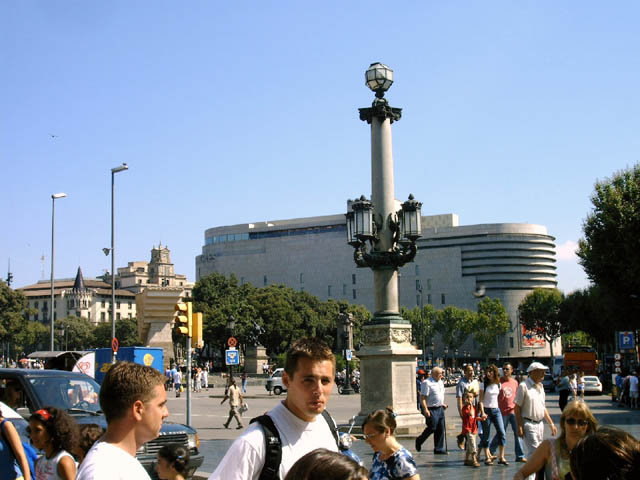 The big white modern building is El Corte Ingles, Barcelona´s largest department store. It has 9 floors and there are great views from the top floor's restaurant.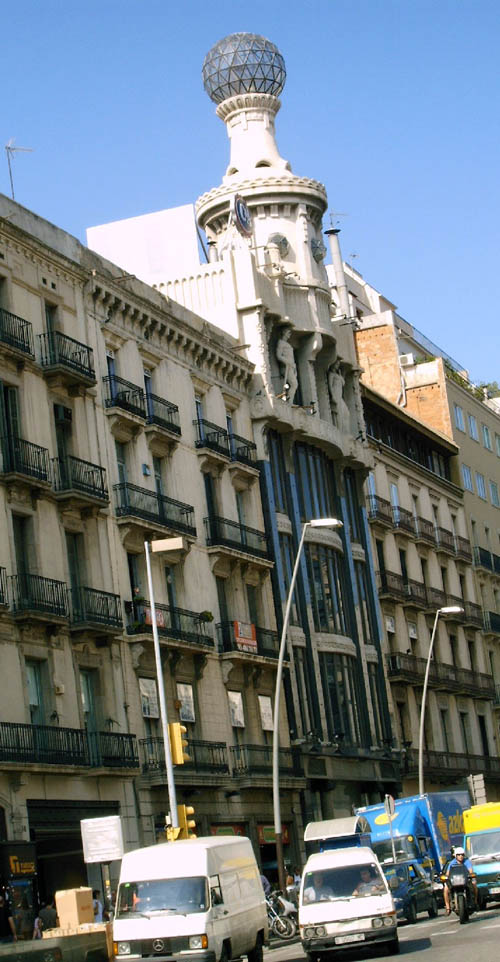 La Rambla begins there.

Torre Urquinaona. Another day, we passed this 80m tall 70-story brutalist high rise from 1973 at Plaça d'Urquinaona near Plaça Catalunya.