Diagonal Mar

Diagonal Mar is the brand new district (the whole area didn´t exist before the millennium) at the eastern end of Avinguda Diagonal. Modern skyscrapers replace the old commie blocks. When getting there by bus the first late afternoon in Barcelona, I had the feeling that this district has similarities to downtown San Diego, California.

Diagonal Mar skyline. The twin towers are called Illa del Llac (70m, 22 floors). They were the first buildings to be completed (2002) in this new area.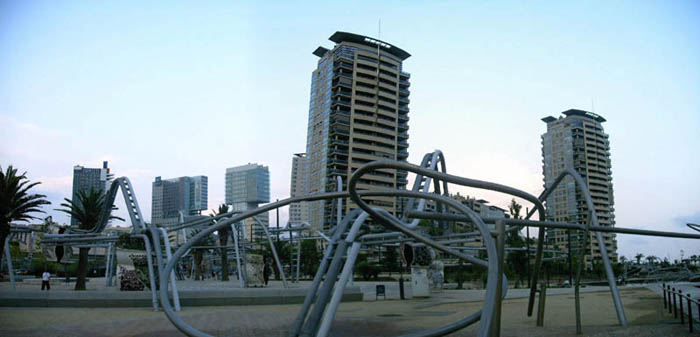 Some towers are recently completed, but many towers are also still under contruction.



Most buildings in this district are rising vertically! The district is also called Zona Franca.



Oficines del Consorci de la Zona Franca. 87m, 21 floors. Still under construction.



This is the new light rail, a not very common sight in BCN. It is actually just going one line at the moment, I think. We took a ride to the beach from Torre Agbar the next day.



AC Hotels. A brand new designer hotel (2004) with a very stiff lobby. Height: 94m and 23 floors.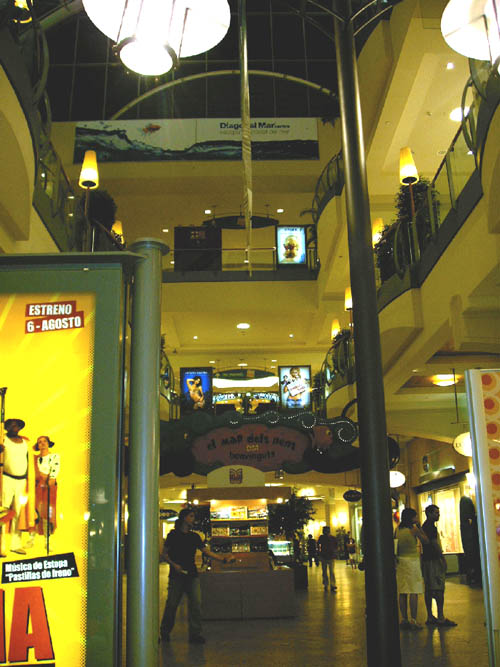 Diagonal Mar Centre. We visited this very large new shopping mall and shopped at the huge 2-story Al Campo Hypermarket. The guy in the middle is demonstrating toy helicopters.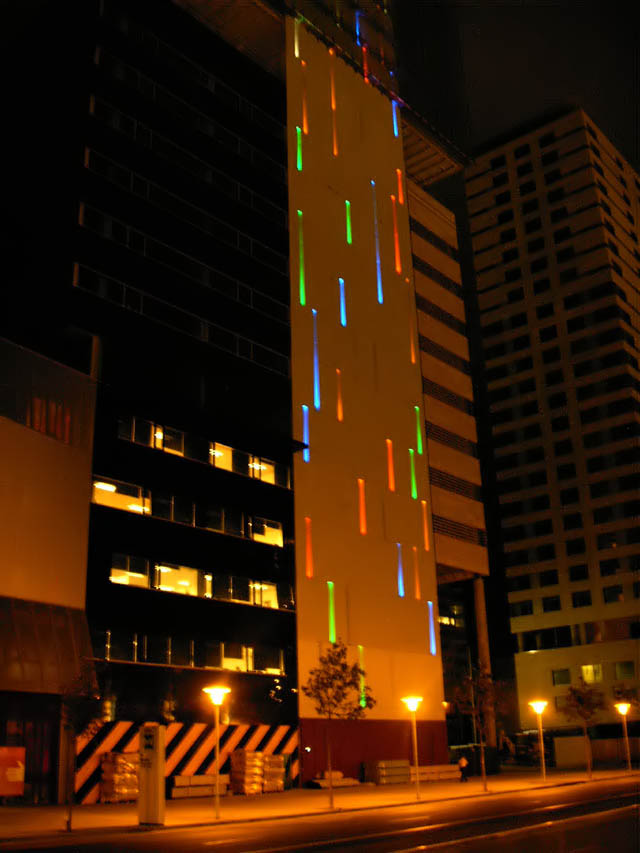 When getting out of the mall, it had already turned dark.



Barcelona Princess Hotel at dark. It opened as late as in March 2004. It is 25 floors and 109m tall. The hotel has 3 panorama elevators and a swimming pool on the 23rd floor.



Passeig del Taulat showing the shopping mall and AC Hotel that is connected to Forum Barcelona, a huge brand new exhibition center. Soon we took the bus home, actually from the place on the photo above. Torre Agbar is not far from Diagonal Mar, but we were too tired to get there this day. So w3e visited it in the late afternoon the next day.
Placa de les Glòries Catalanes
Placa de les Glòries Catalanes is a large traffic circle midway between Diagonal Mar and the city center. Torre Agbar is situated there.

Torre Agbar. This futuristic skyscraper by Ateliers Jean Nouvel will be the city´s 3rd tallest building when completed in 2004 and will then be 144m high, but have just 33 floors.
As you can see on the photo, Torre Agbar is located at Placa de les Glories Catalanes, a huge traffic circle.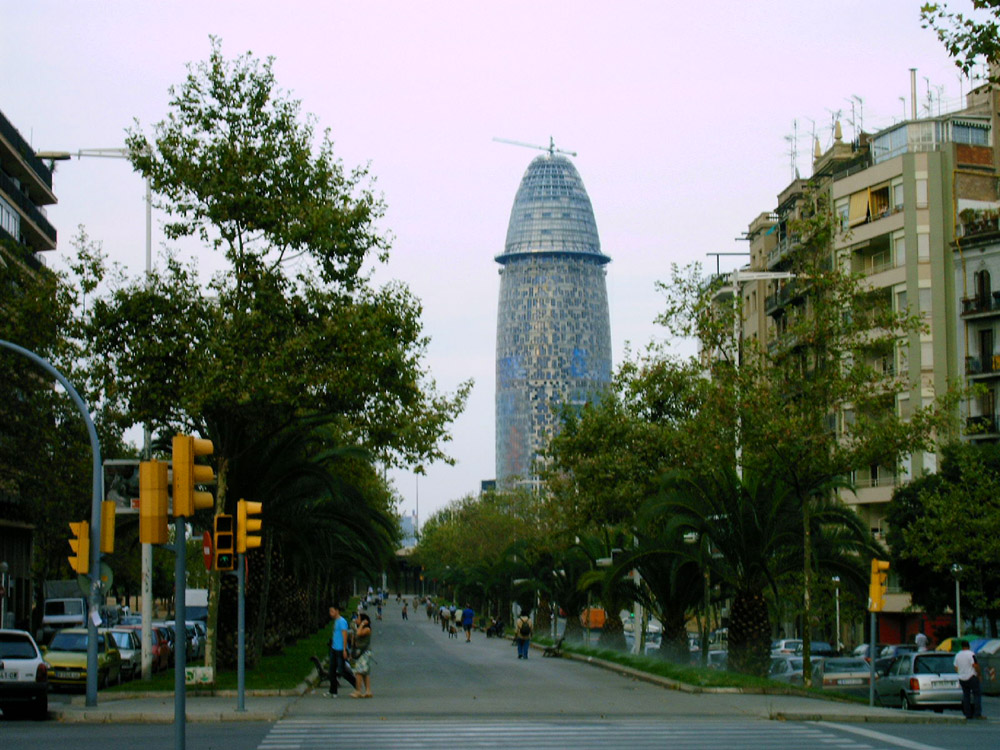 Torre Agbar as seen from Avinguda Diagonal. The multicoloured skin is inspired by Gaudí. There are plates that generate electricity for the building on the south façade.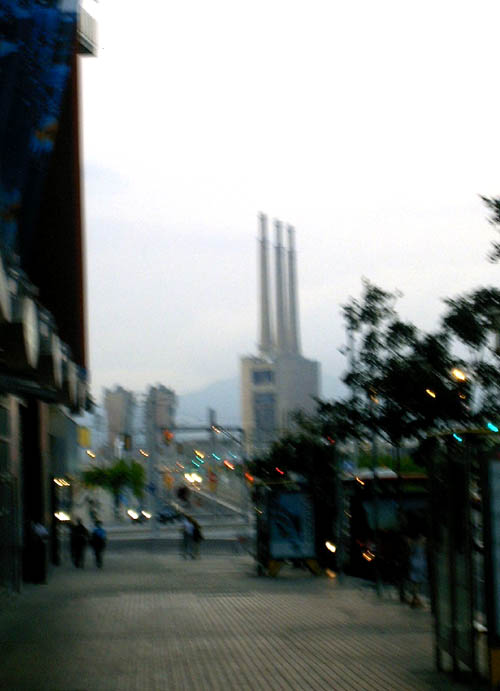 Very tall chimneys, at the eastern city border to the large suburb Badalonia. Here, they are seen from Diagonal Mar Shopping Center.