El Prat de Llobregat - Barcelona Airport
I have vsisited Barcelona's airport 2 times: In 2004 when visiting Barcelona, flying by the Danish lowfare airline Sterling, and in 2011, changing planes
from Madrid to Copenhagen. Barcelona Airport is also known as El Prat de Llobregat. It is a nice, light and modern airport with shiny marble floor.


Some shots of Barcelona Airport, just after landing from Madrid in 2011: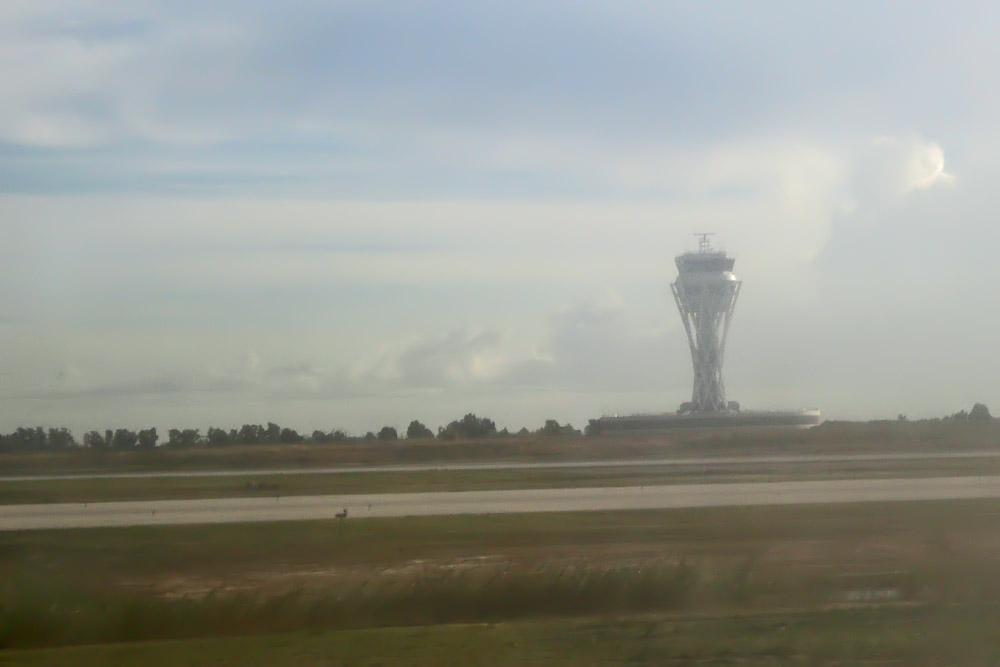 The modern air control tower.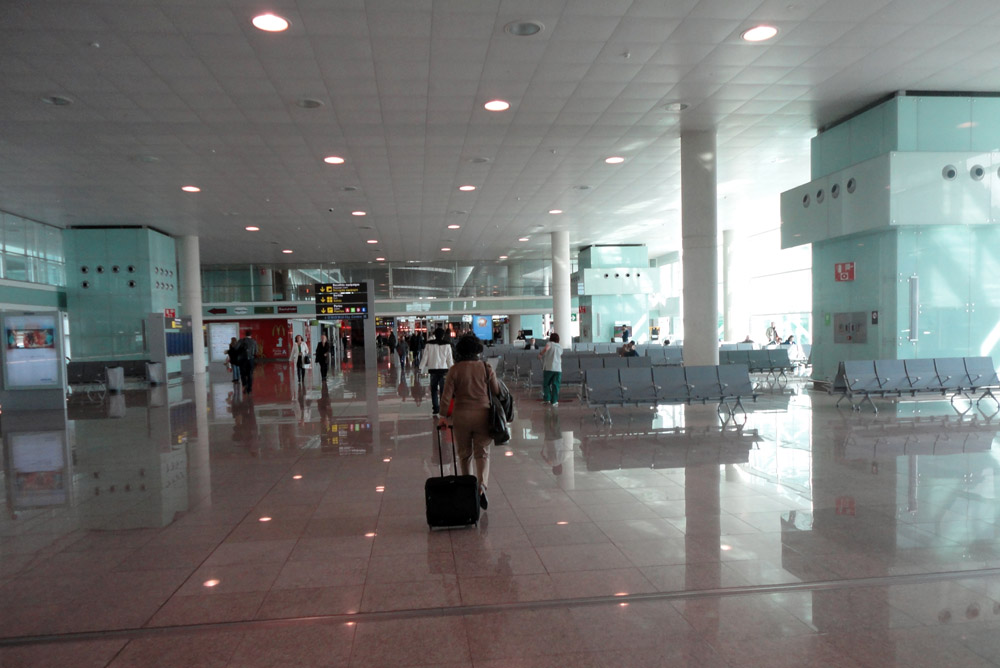 '
The shiny interior of Terminal 2.
Looking towards the Tibidabo mountain and Torre Collserola in Barcelona's outskirts.
Barcelona's outskirts from above.
Arriving in Barcelona, 2004: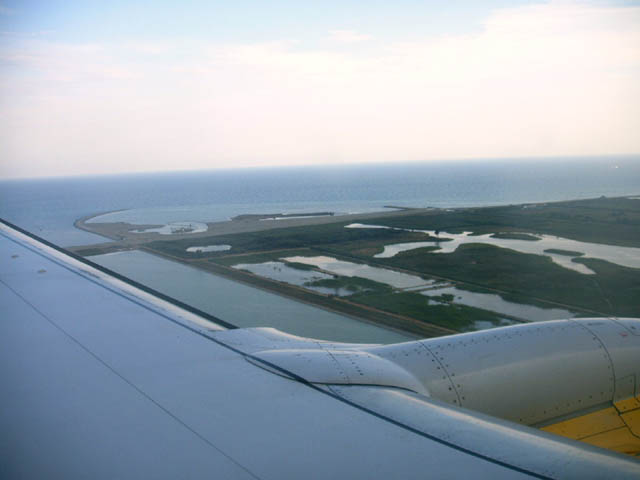 The plane hit the runway around 8 in the early evening.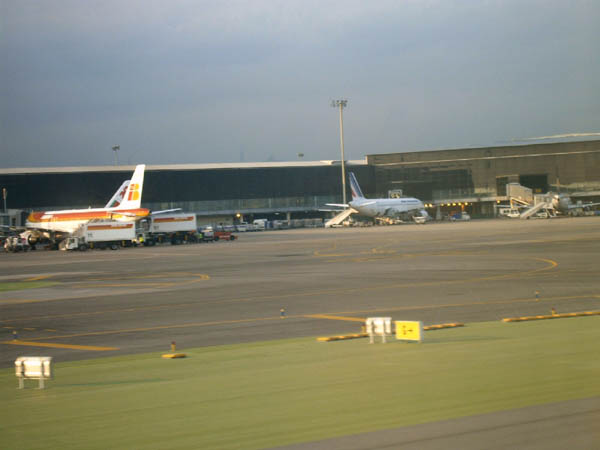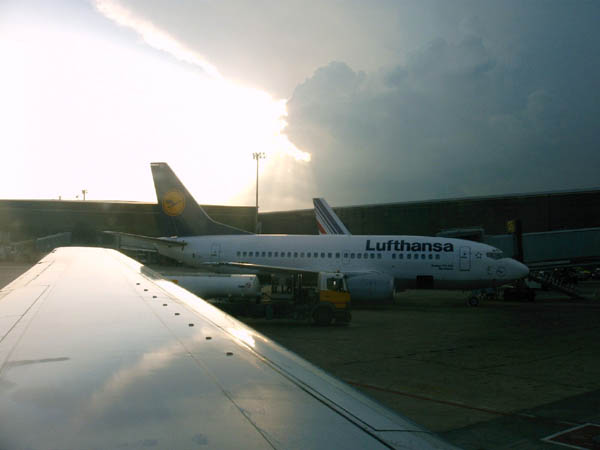 Just after our arrival, we discovered that the sky looked menacing. Thunders and heavy rain awaited us.



The first shot on the ground, taken from the aerobus going to the hotel in bad weather
(that´s why the quality is bad).Soon it started to rain heavily and there was thunders
and lightning towards the grey sky, while we travelled with the airport bus through the
suburb Hospitalet. The airport, El Prat de Llobregat, is situated to the west of the city and
the large city/suburb Hospitalet de Llobregat is in between.