Ängelholm
Population: 22 500 (38 700)
Tallest building: Höghuset and Ängelholms kyrka
Founded: 1516
Province: Skåne
Area: 12.65 km²
Year visited: 2011 and other years
Ängelholm is a small city, with about 22 500 inhabitants it is only the 7th largest city in Skåne. It is home to the super sportscar Koenigsegg. Rönne å is flowing through the city and it only takes a few minutes to walk from the town center to Björkskogen, a forest with many pines and birches. A long beach is situated between the forest and the sea. The word "angel" has nothing with angels to do; despite the fact there is an angel in its city weapon it comes from the ancient Swedish word "aengil" that meant "angle". In 1516 the Danish King Kristian II gave city privilegies to the then new town Ängelholm. I have visited Ängelholm many times, but the pictures are from 2011.
For the visit to the railroad museum in Ängelholm, Järnvägens Museum, click here:

Stortorget with Ängelholms kyrka. The main square of Ängelholm.
Storgatan, the sometimes busy pedestrian main street of Ängelholm.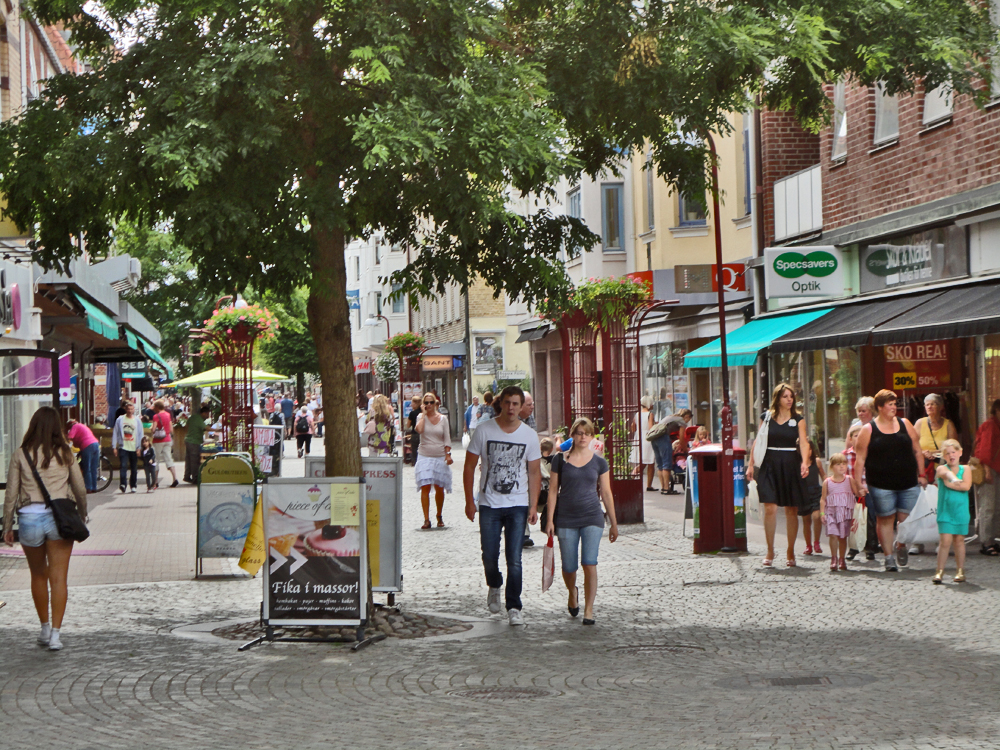 There many old buildings, some with balconies at Storgatan.
These small scale houses remind of that Ängelholm and the rest of Skåne once was Danish.
"Pink Panther" store at Stortorget.
Ängelholms kyrka.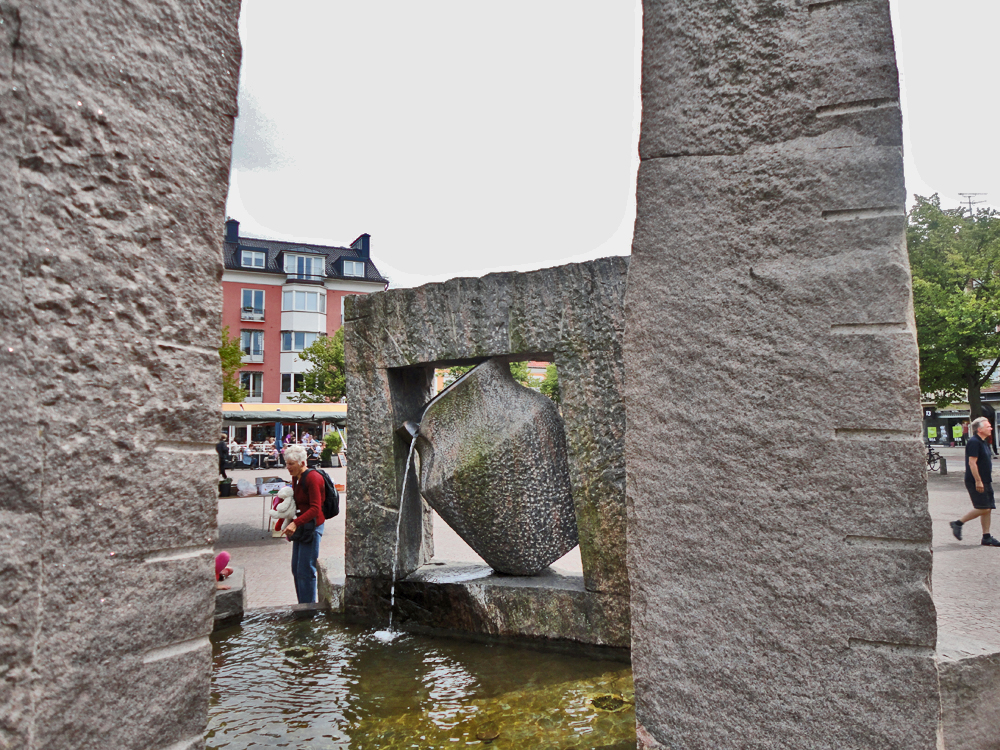 A monument at Stortorget.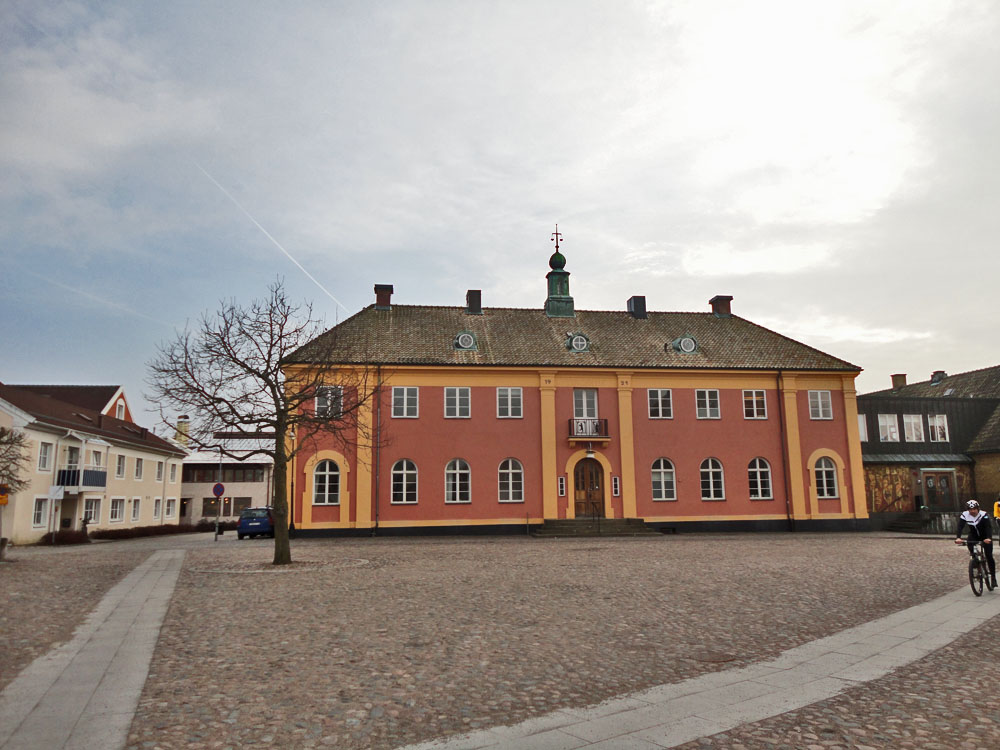 Tingstorget with Gamla Tingshuset (courthouse), now John Bauergymnasiet.
There are many restaurants in downtown Ängelholm.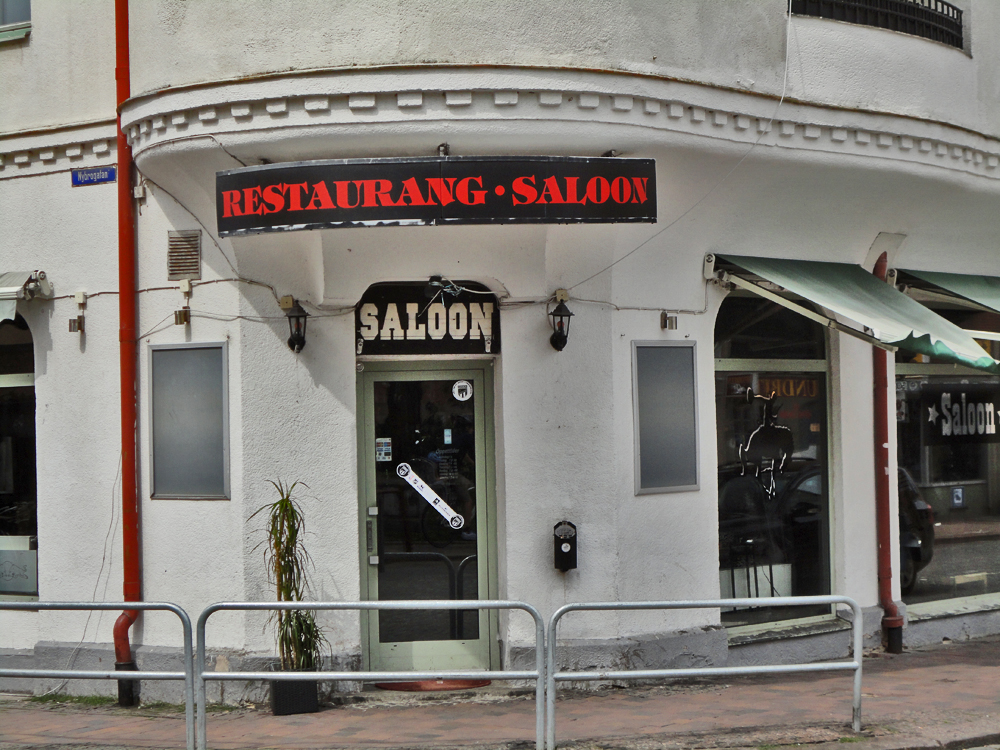 And a saloon!
Hotel Lilton and some other nice buildings.
A circular midrise from 2000.
Fairly new midrises.
Around Rönne å:
Rönne å, the creek flowing through the city.
New highrises at Rönne å.
The tallest highrise in Ängelholm, situated along Rönne å.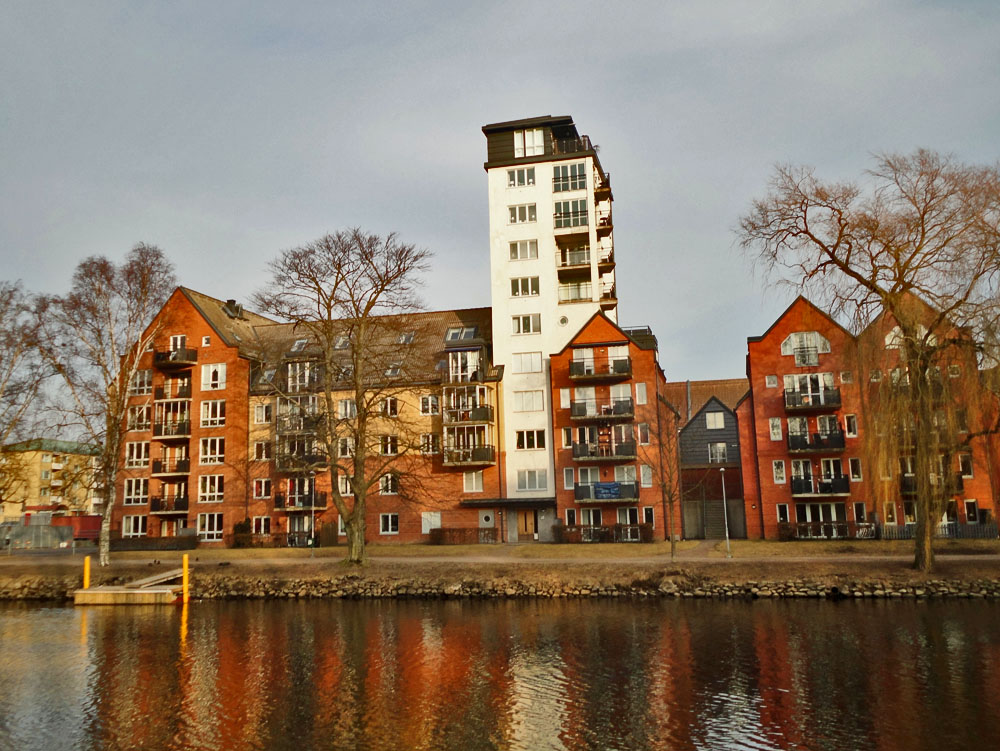 It has 11 floors, but with the design where they integrate the highrise into lower buildings, they have tried to make it look even lower then it actually is to satisfy the nimbys.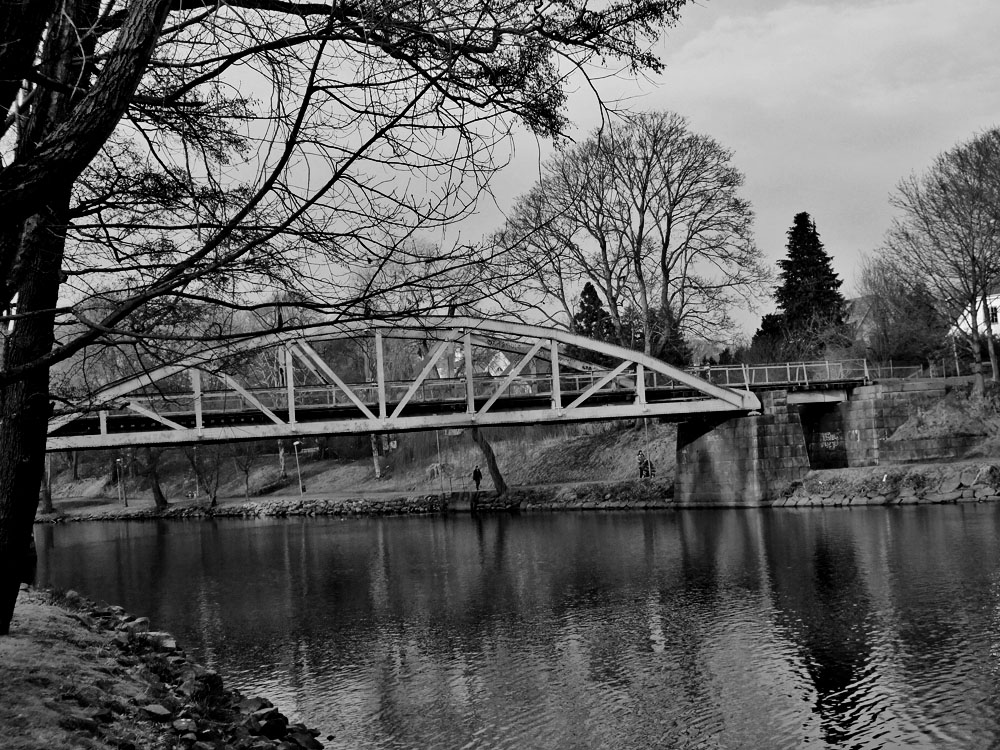 Pyttebron.
Carl XV bridge over Rönne å.
The view form the bridge.
Laxen is a boat that transports visitors on Rönne å.
And this train also transports visitors.
Another square in Ängelholm with old buildings.
A renaissance building at the square.
Stadshuset, the City Hall, some blocks from the center, is considered to be of architectural importance with its long postmodern, exterior that is designed to resemble a
Roman theater.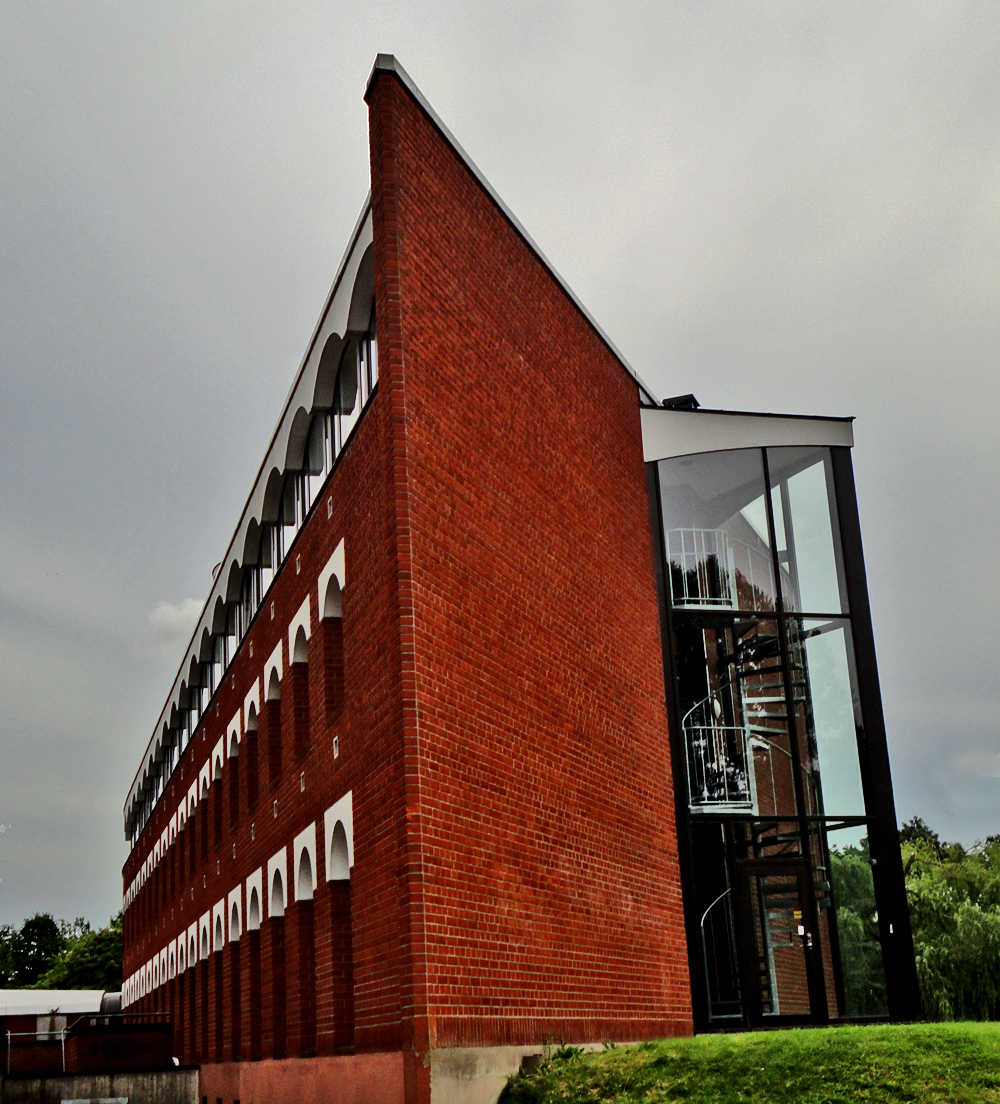 The entrance to the City Hall.
Residential area:
Private residences in Ängelholm's outskirts.
Another street in Danish style.
After a short walk or drive you are in the beach district Havsbaden in northwest Ängelholm.


The beach in Havsbaden is about 6km long. The bay is called Skälderviken.
View towards the wealthy suburb called Skälderviken, just like the bay.